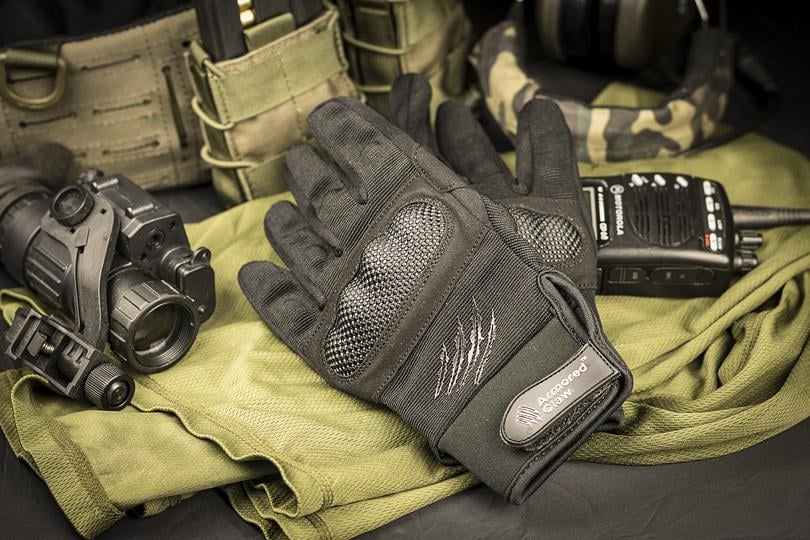 Everybody knows the pain of having to take off their gloves just to use the smartphone on the field. It turns out, that this is a solved problem, and we'll show you in this review, how the Armored Claw Shield gloves make your smartphone usage easier and how well they protect your hands.
The Gloves
There are so many options available to the users when talking about gloves. You have state of the art Mechanix ones, and some cheap knock-offs. Then you have more specialised models, and we're going to talk about a pair of such.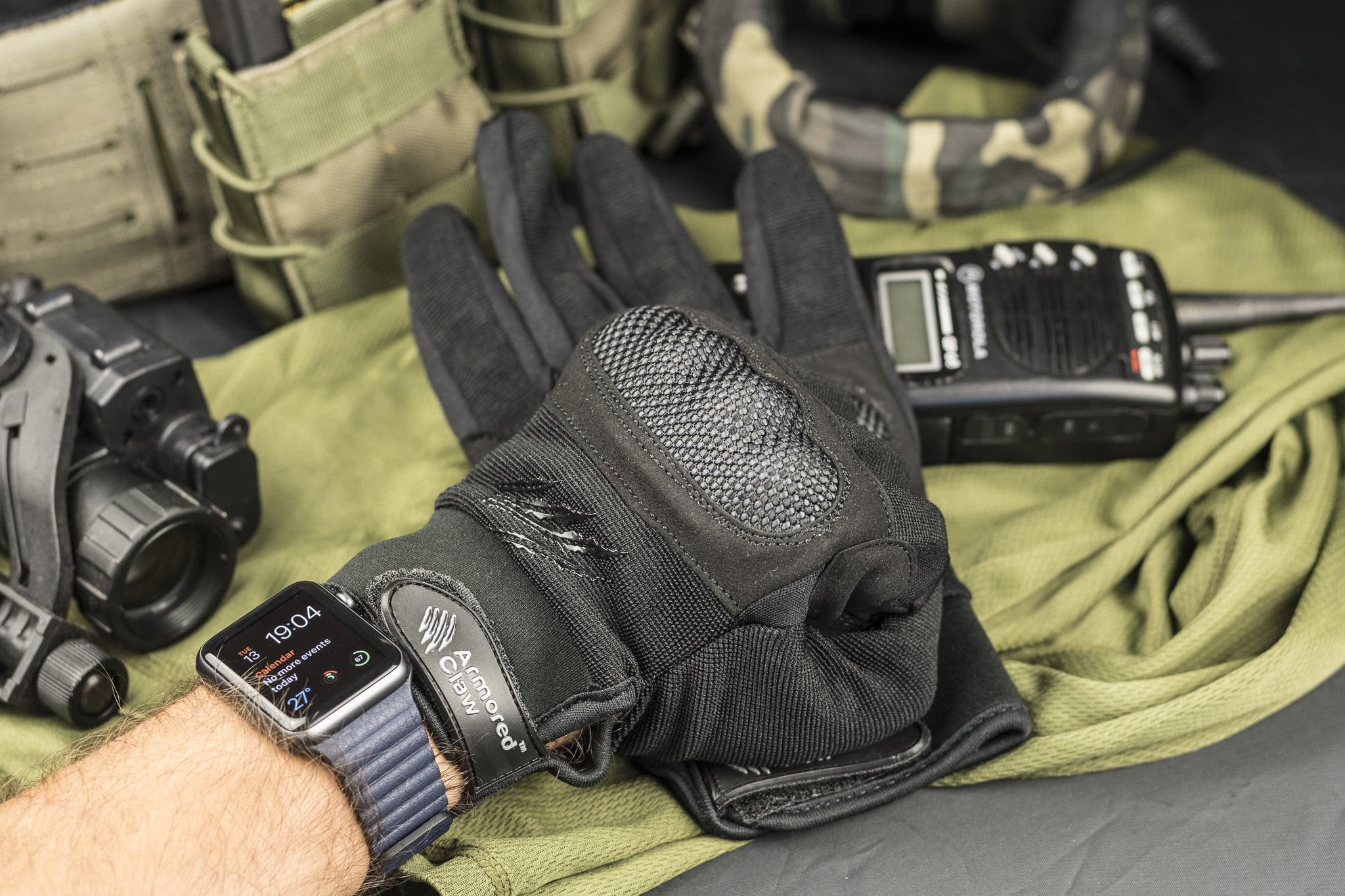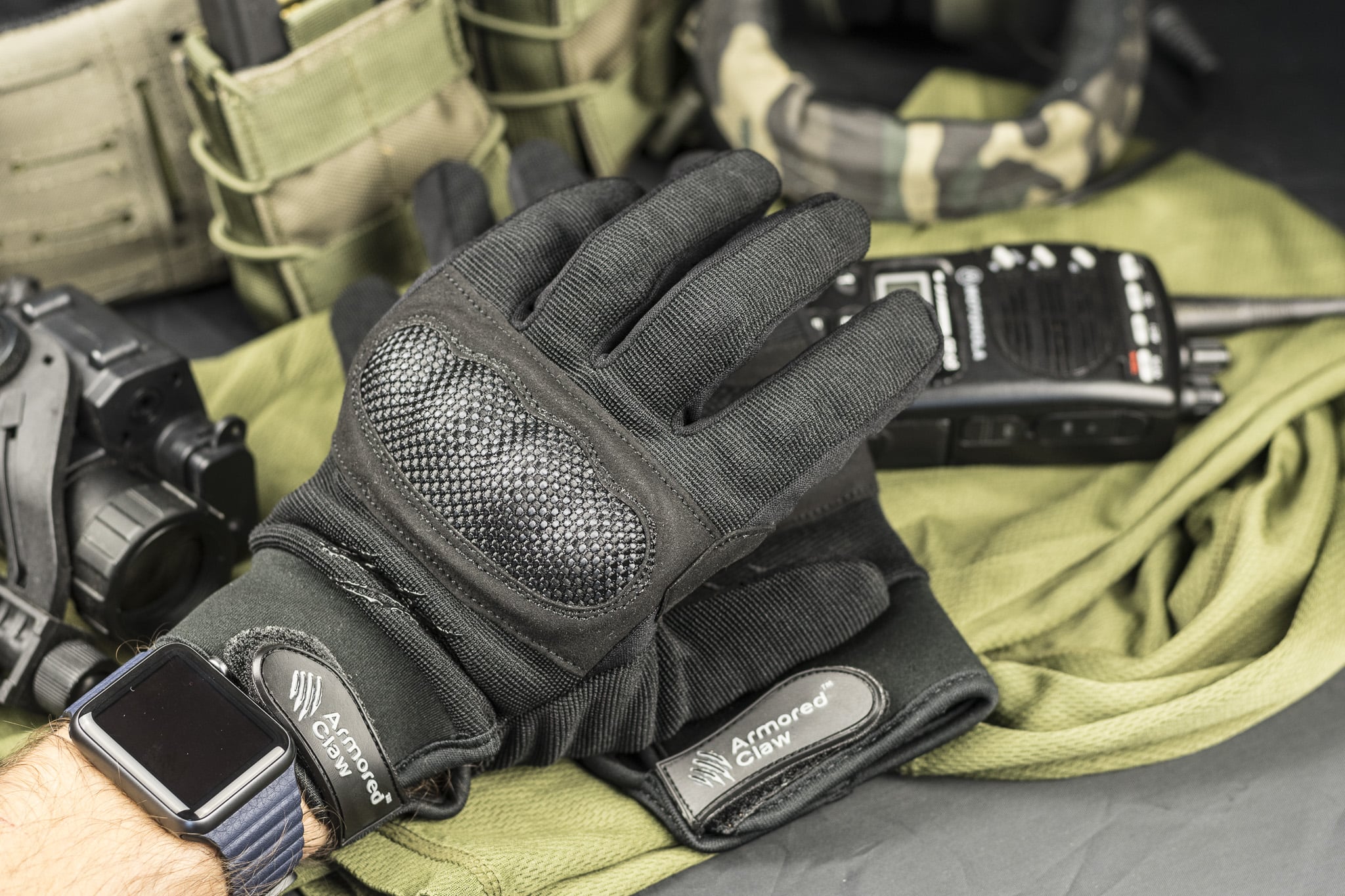 Armored Claw Shield gloves come from a new brand which is sold by GunFire. They are used by airsofters and professionals, and they are built using the best materials.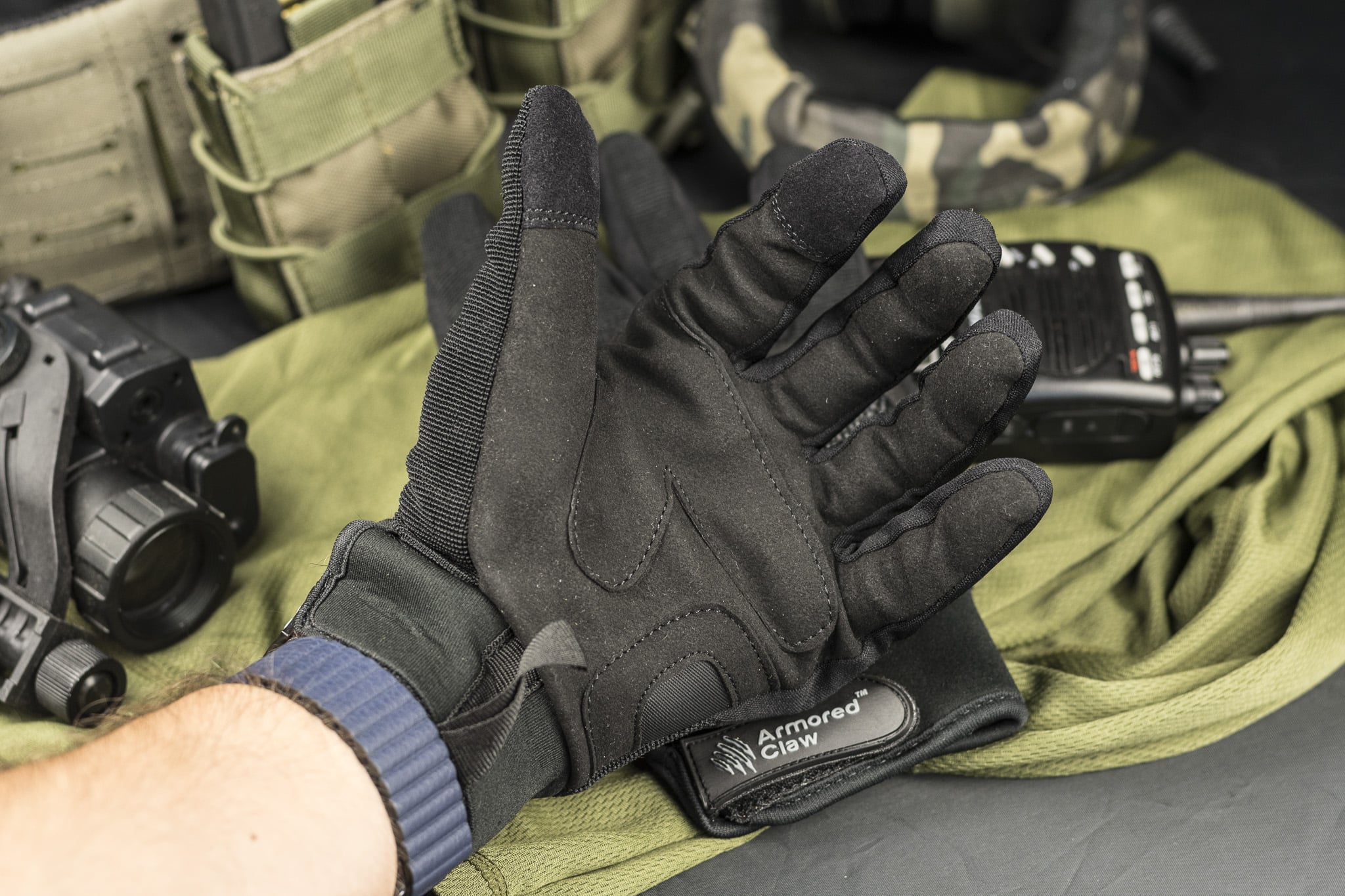 The main feature of the Shield line of gloves is that they protect the knuckles with Kevlar and allow the user to use the smartphone with at least their thumb and the index finger.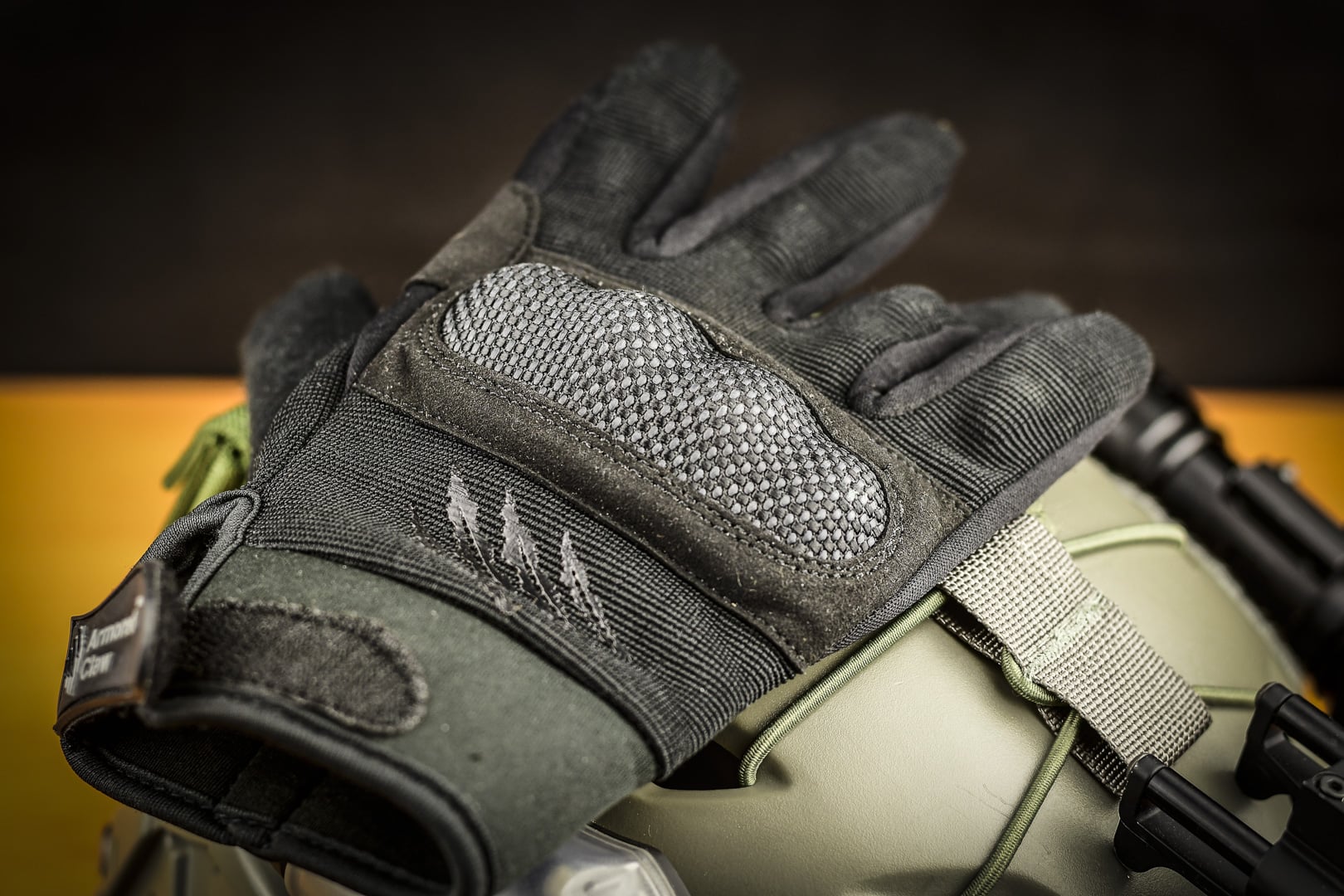 The kevlar stiff protector uses the Keprotec technology developed by the Swiss Shoeller company. In principle, it's a layer of Kevlar material that's placed on top of user's knuckles and its main goal is to protect the hand from painful hits, whether they may be caused by the environment, BBs or potential fighting.
The rest of the glove utilises either spandex, other elastic materials or synthetic leather. The gloves' end have velcro-based closing system which allows to make a tight fit.
The Fit
The gloves are very comfortable! The combination of Kevlar with spandex and synthetic leather makes for a nicely fitting, soft-inside product. That stretchiness makes sure that no matter what movement you make, your hand will not be restricted by the materials around it.
We've been testing them in hot Spanish weather and even after the full day of use, we did not notice any excessive sweating or bruising from the Kevlar. The inner lining works really well.
Neither did we have problems with using a smartphone. This worked out perfectly when taking tactical selfies in the middle of the fight!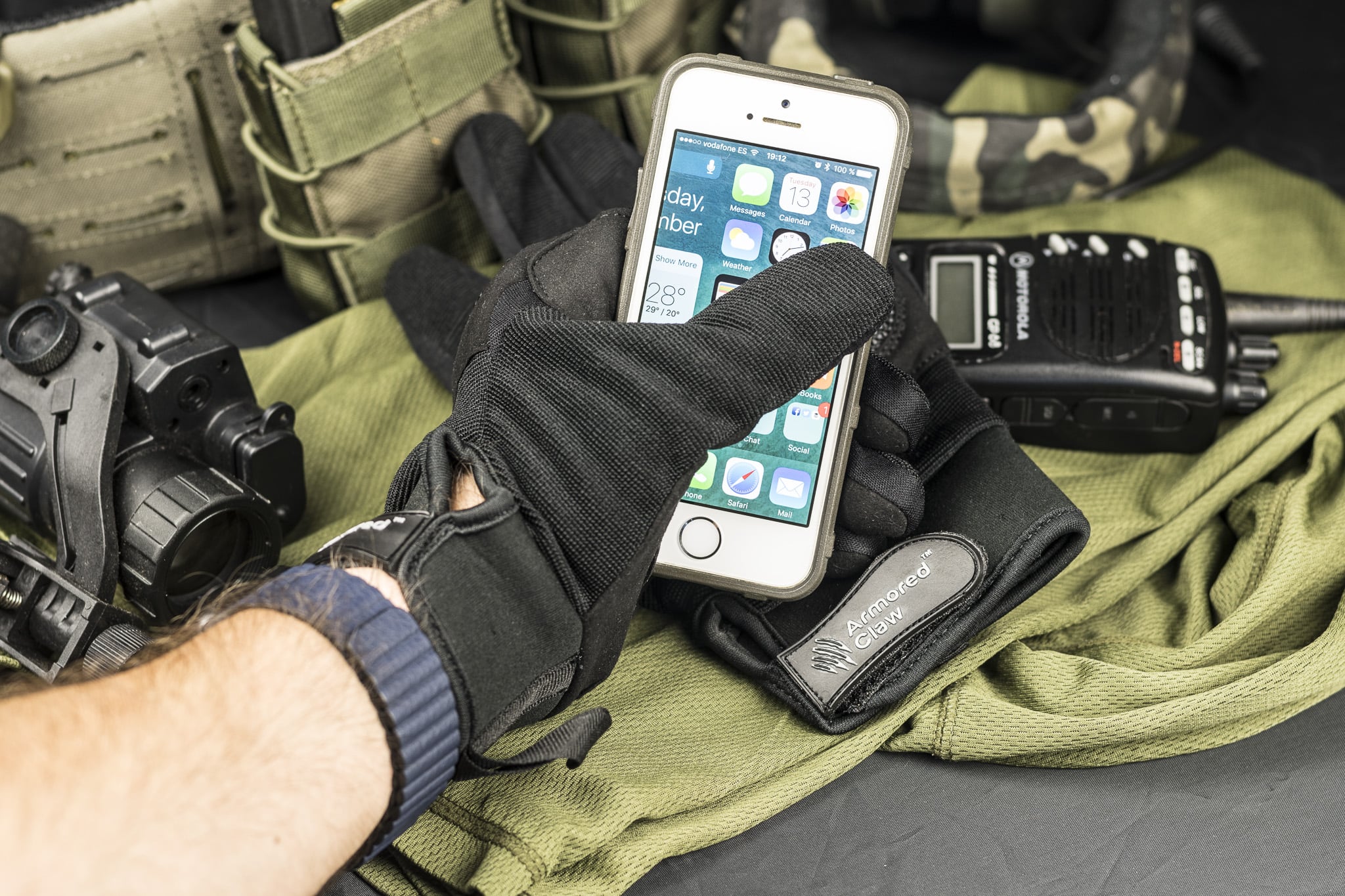 We did notice though, that the soft material, mainly on the index finger and the thumb gets a bit mushy (or mohairy) with use. It's not any different compared to other brands though, such as Condor, where we've seen the same happening. It does not mean that it can't be improved!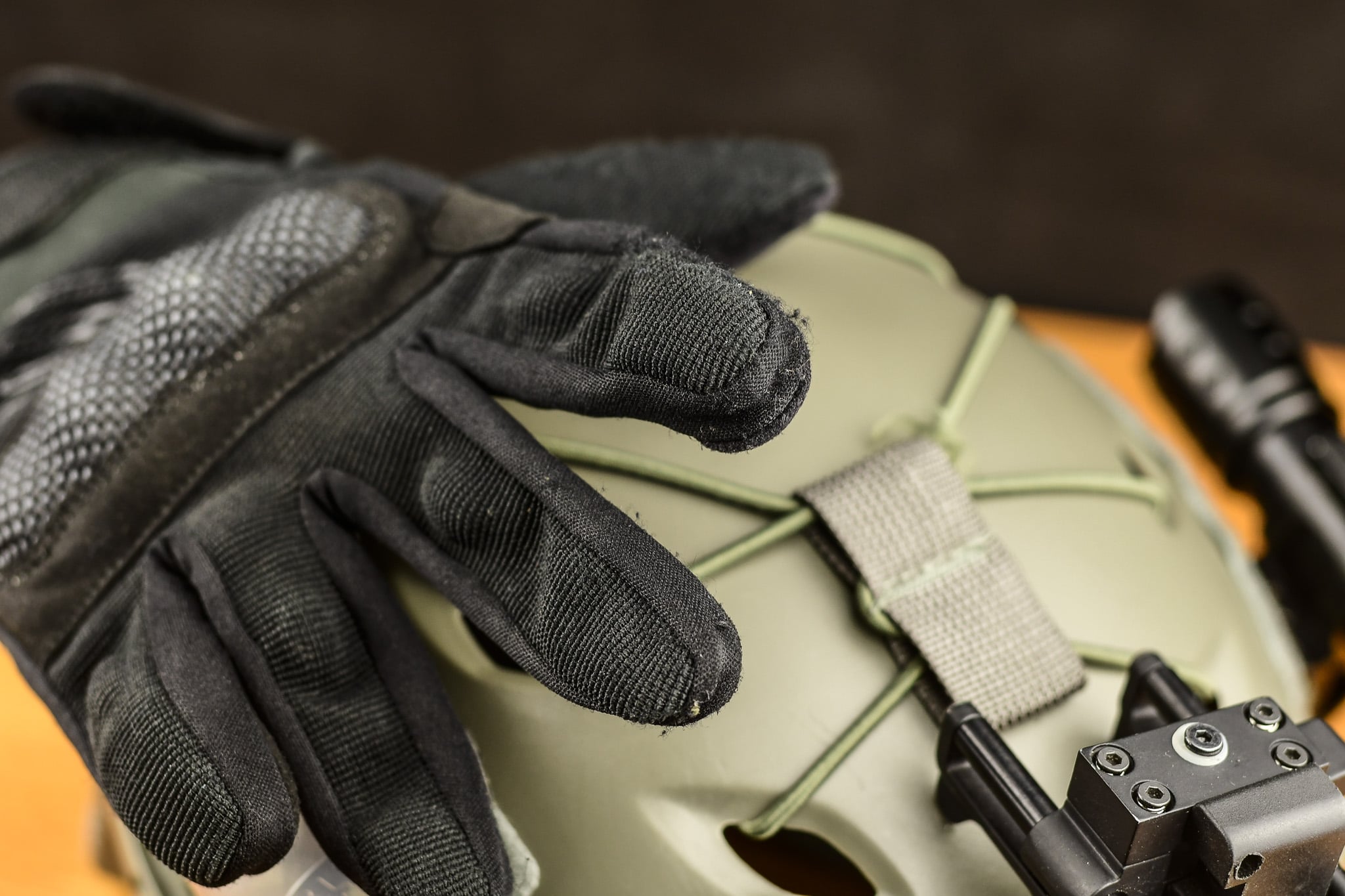 The Summary
Given the low price point, good quality, design and a nice feature set, we were very satisfied with what Armored Claw Shield delivered. The longevity is yet to be determined, but we don't believe it's going to be worse than of, say, Condor products. They will become our go-to brand for the more affordable and comfortable gloves for the near future. We believe these to be a very good pair of airsoft gloves.
The Good
Great price
Good quality
Comfortable
Good knuckles protection
The Bad
Soft material might wear out
The Ugly