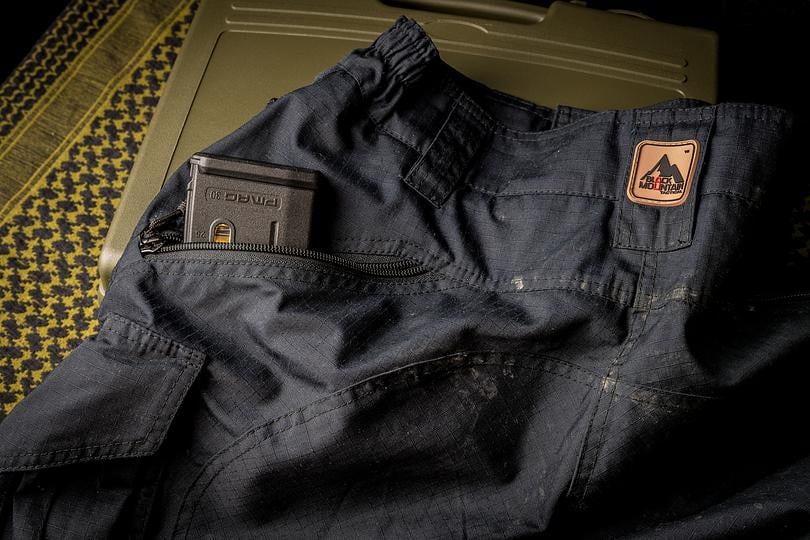 Black Mountain Tactical is a relatively new brand coming form Poland. Thanks to our friends at GunFire, we were able to have a closer look at the Cedar Combat Pants built with a ripstop material.
The trousers are a very interesting proposition with some unique and different features compared to other brands.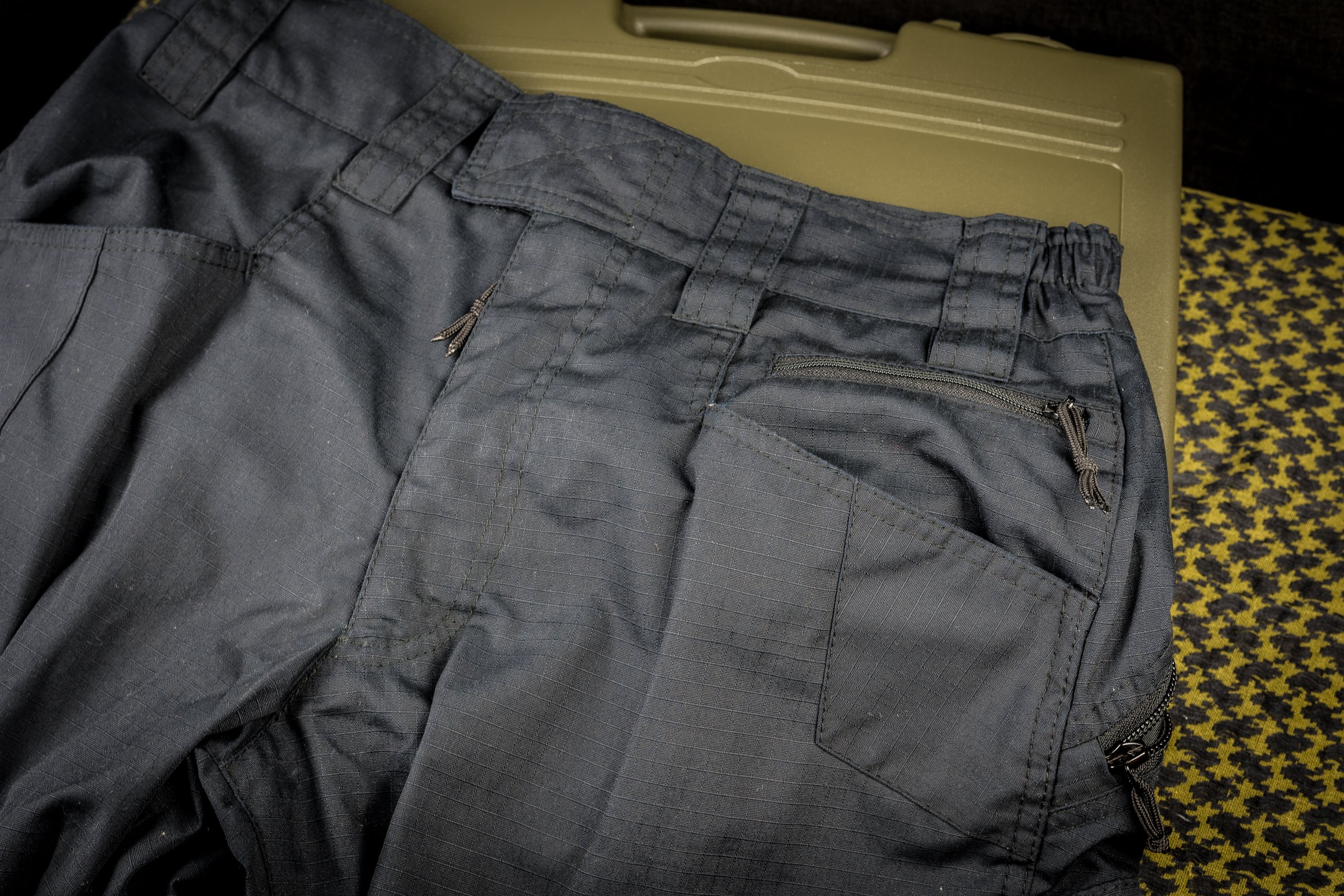 The thing that's worth mentioning right off the bat is the size of the cargo pockets on the sides. They are quite sizeable. Normally, I'm not a big fan of using buttons for closing the pockets, but the system used in Cedar works well, as there's just a slant cover and one large button in the middle. This means that unbuttoning when wearing gloves is not difficult.
Inside of the pocket another divider can be found, useful for putting an AR or similar magazine for example.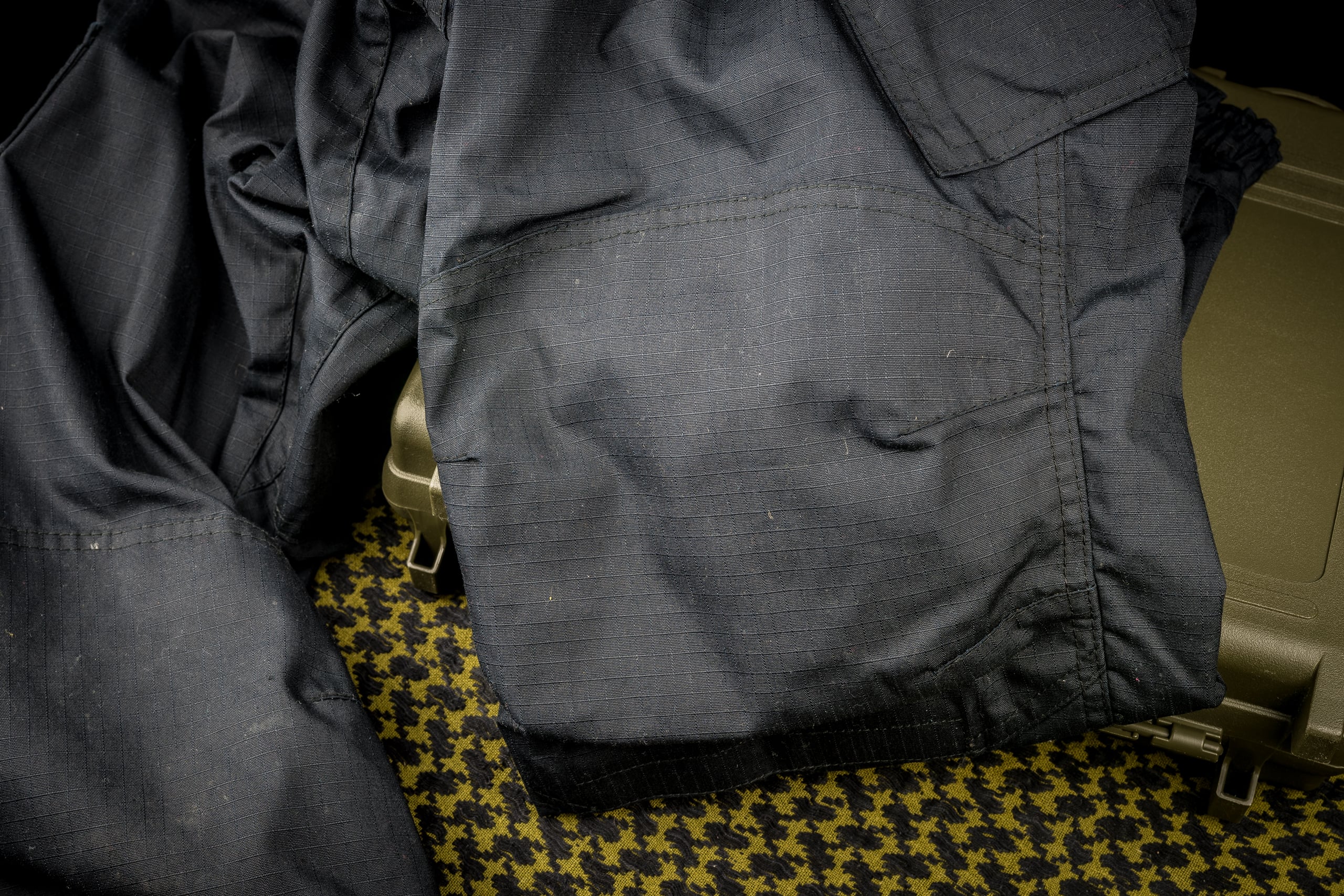 Going down, there's a hoop and loop pocket for installing kneepads which gives extra protection if needs be. For washing or simple day-to-day use these can be removed easily.
The bottom of the leg is finished with a elastic cuffs so that the trouser stays tight on the boot. Additionally, the included attachment systems allows to secure the end of the trouser to the boot lace. Very interesting solution that I have not seen before.
Front pockets are fairly big and easily accessible. On the left there's another zipped one, that fits a mobile phone or another AR magazine. The pocket edges are reinforced in case of the user wanting to clip a multitool of any sort.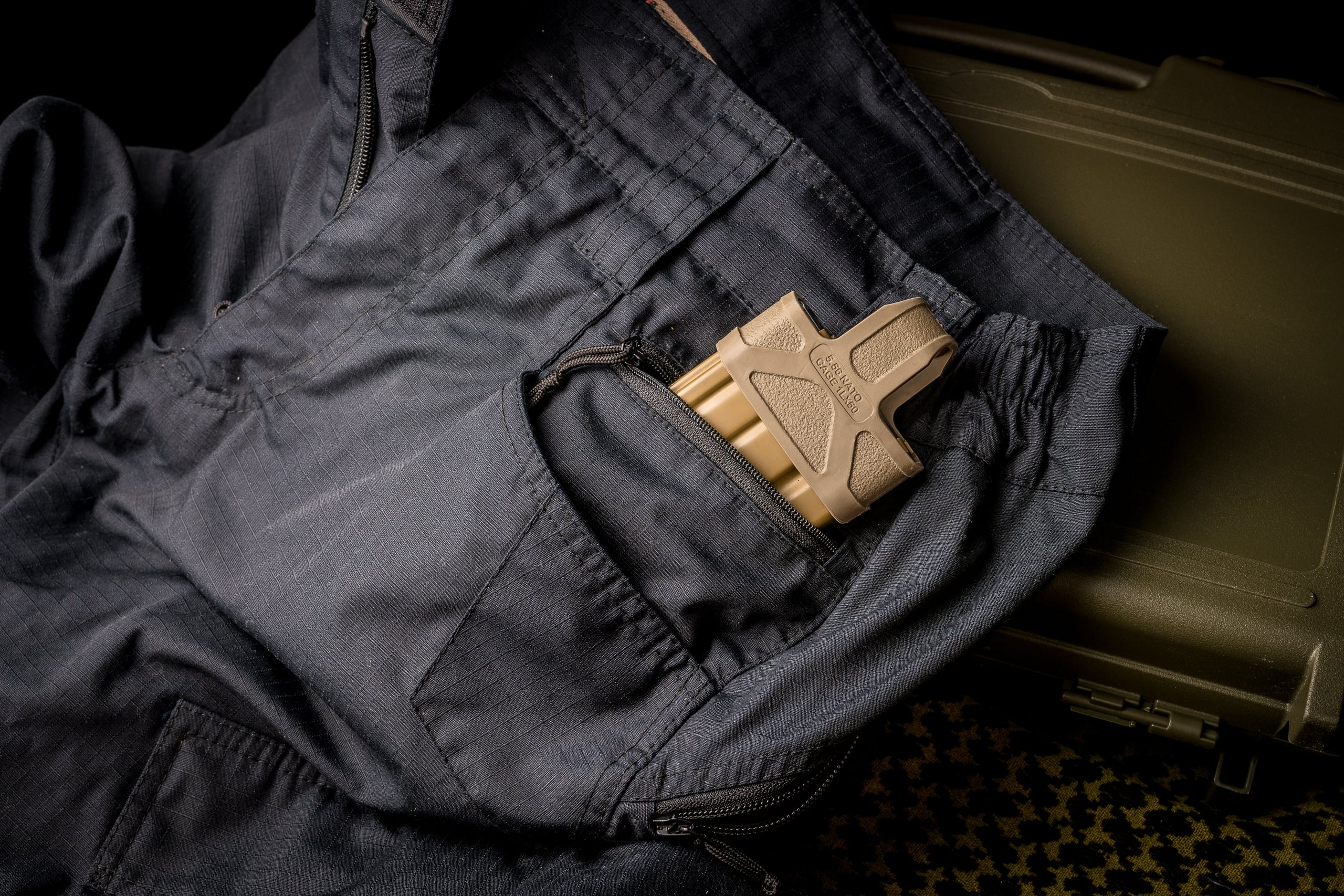 One downside is that the inner material in the lower parts of the pockets feels a bit… delicate. I have a feeling that with time, I'll be able to make holes in it. That still has not happened, but time will tell.
The back is fairly simple and features large, YKK zipper closable pockets. They are nice for storing used magazines–as an emergency drop pouch.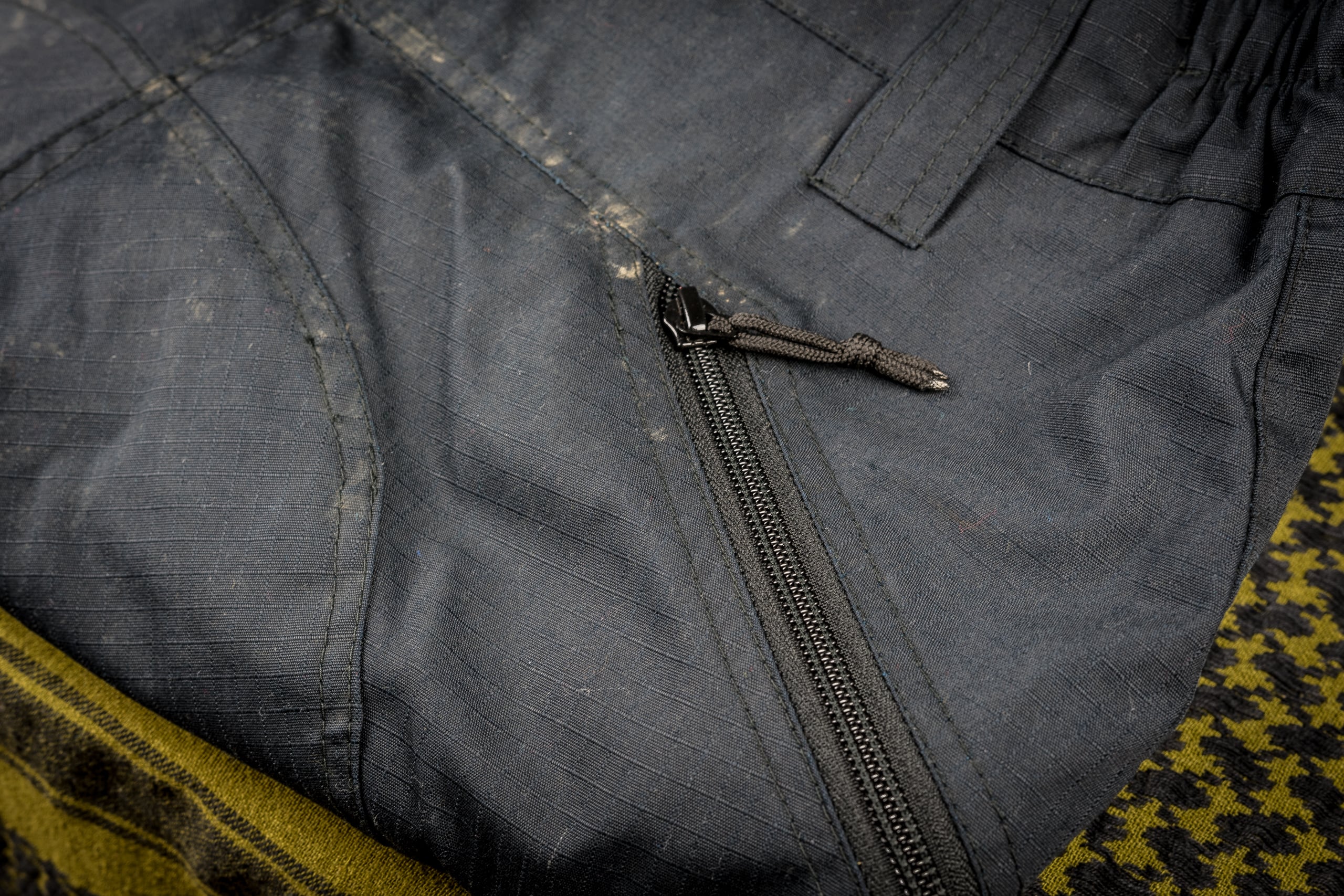 Top of the trousers utilises a velcro-style replacement for a button, so undoing them with gloves on is very easy. Additional draw string on the zipper makes it even easier.
The belt loops are large and allow for accommodation of even thicker belts.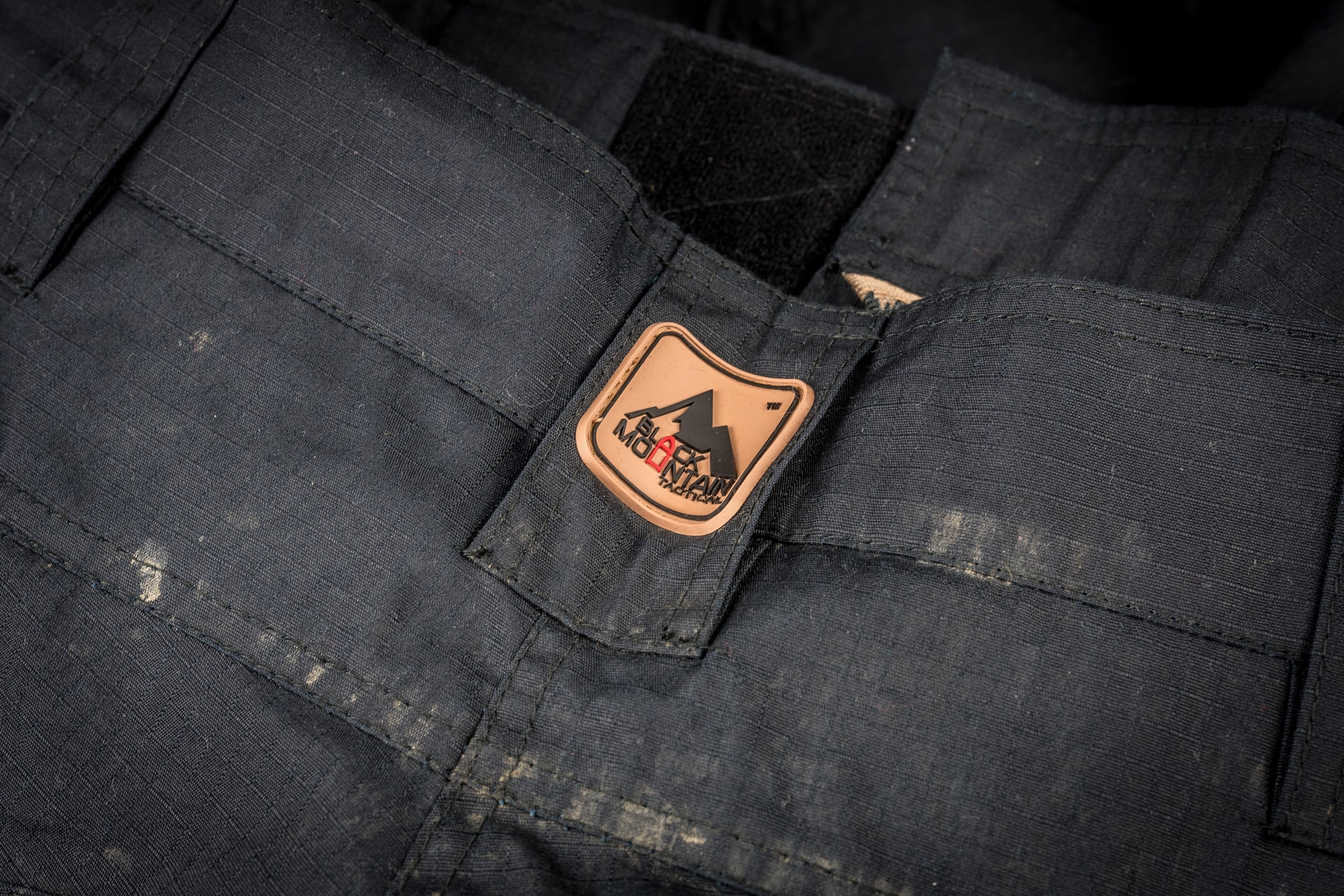 The material is obviously a ripstop. The general finish is very nice and the trousers are very comfortable to wear.
The Summary
We enjoyed wearing and testing the Cedar Combat Pants from Black Mountain Tactical. It's a good quality product made with great attention to detail. Plus it's made in Poland.