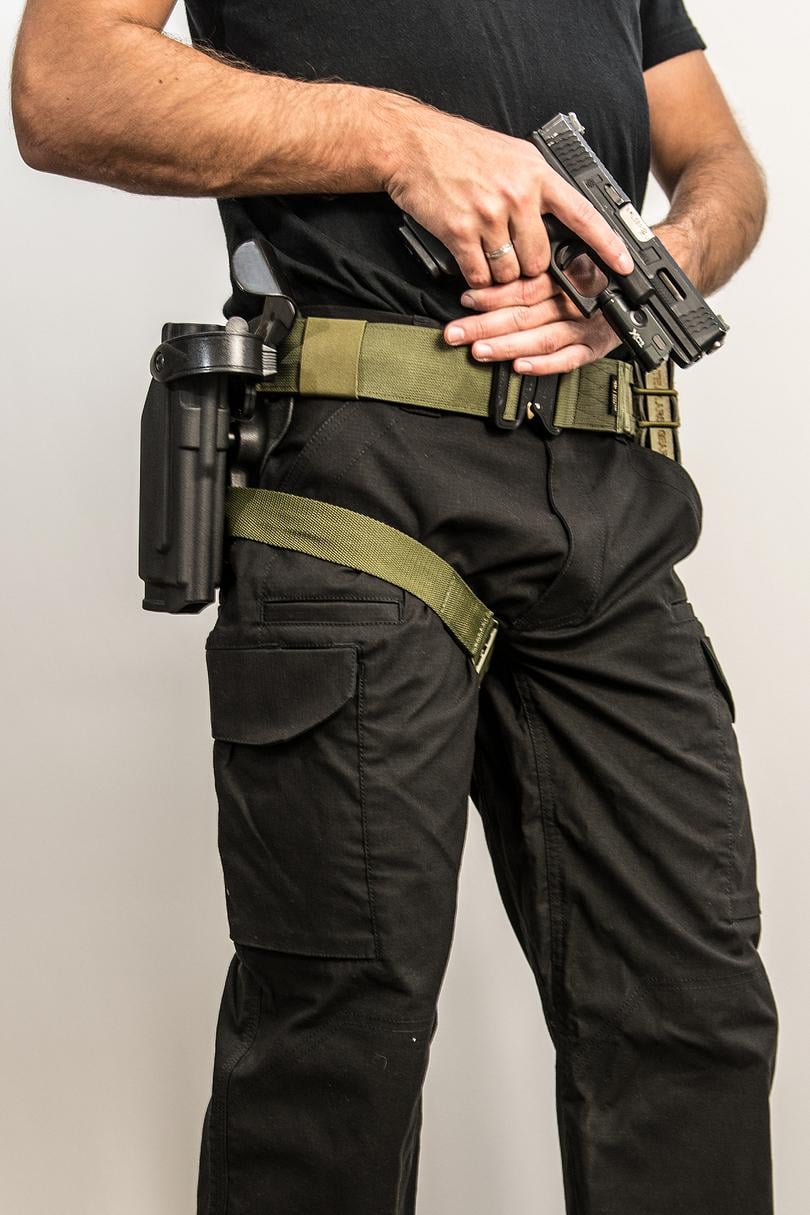 First Tactical is a fairly new brand on the market, and thanks to our friends at Military1st, we have a chance of testing their tactical trousers and telling you what we think about them.
From the manufacturer's perspective, the Tactix Tactical pants are designed to deliver features normally required by police and military personnel. So what do they offer?
Features
The trousers offer a typical tactical cut with side cargo pockets and few extra ones that allow the operator to carry the necessary gear. Material used is a double Ripstop fabric that's also fairly stretchable and water repelling. For situations requiring faster movement, the running gusset makes them very comfortable and non-limiting.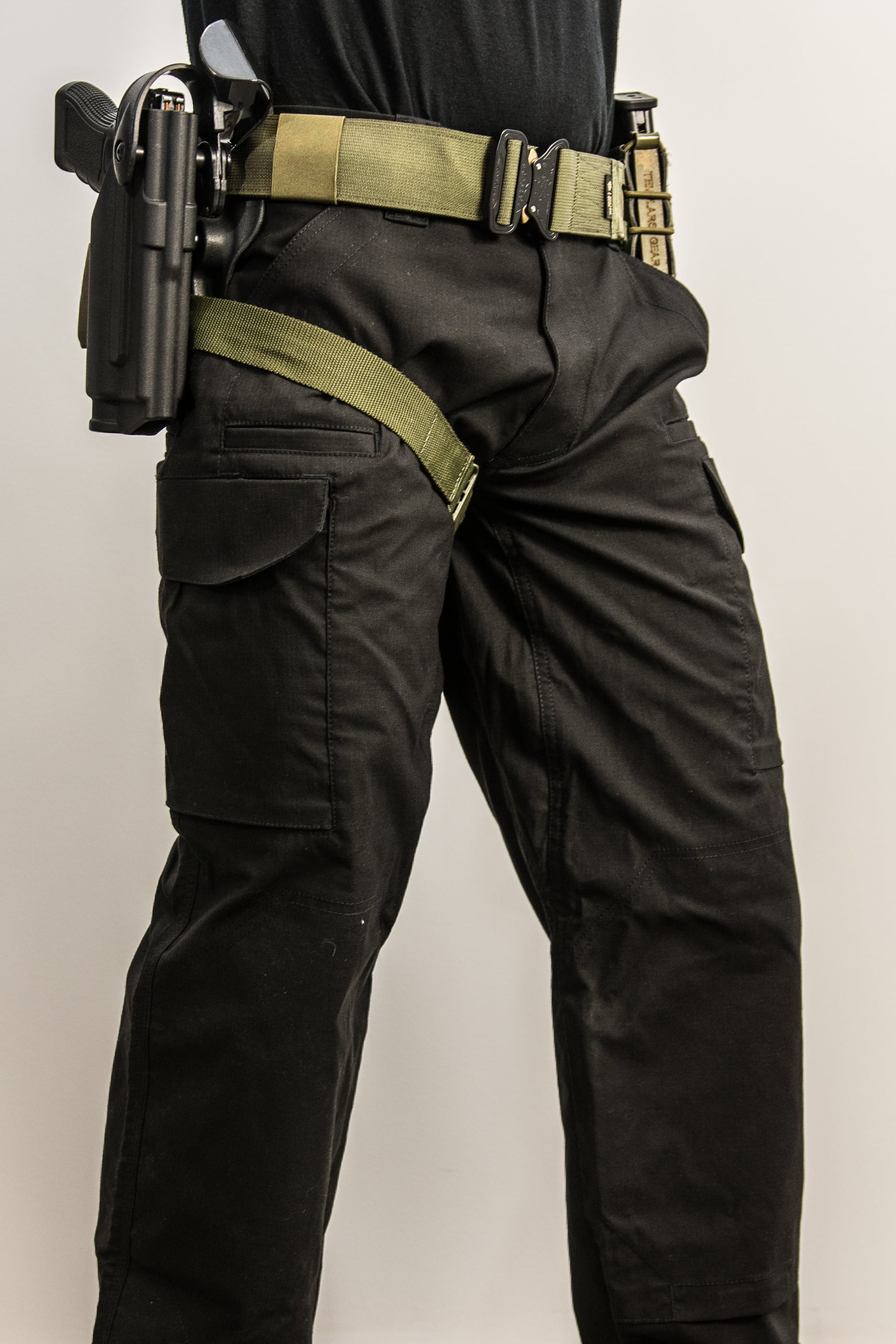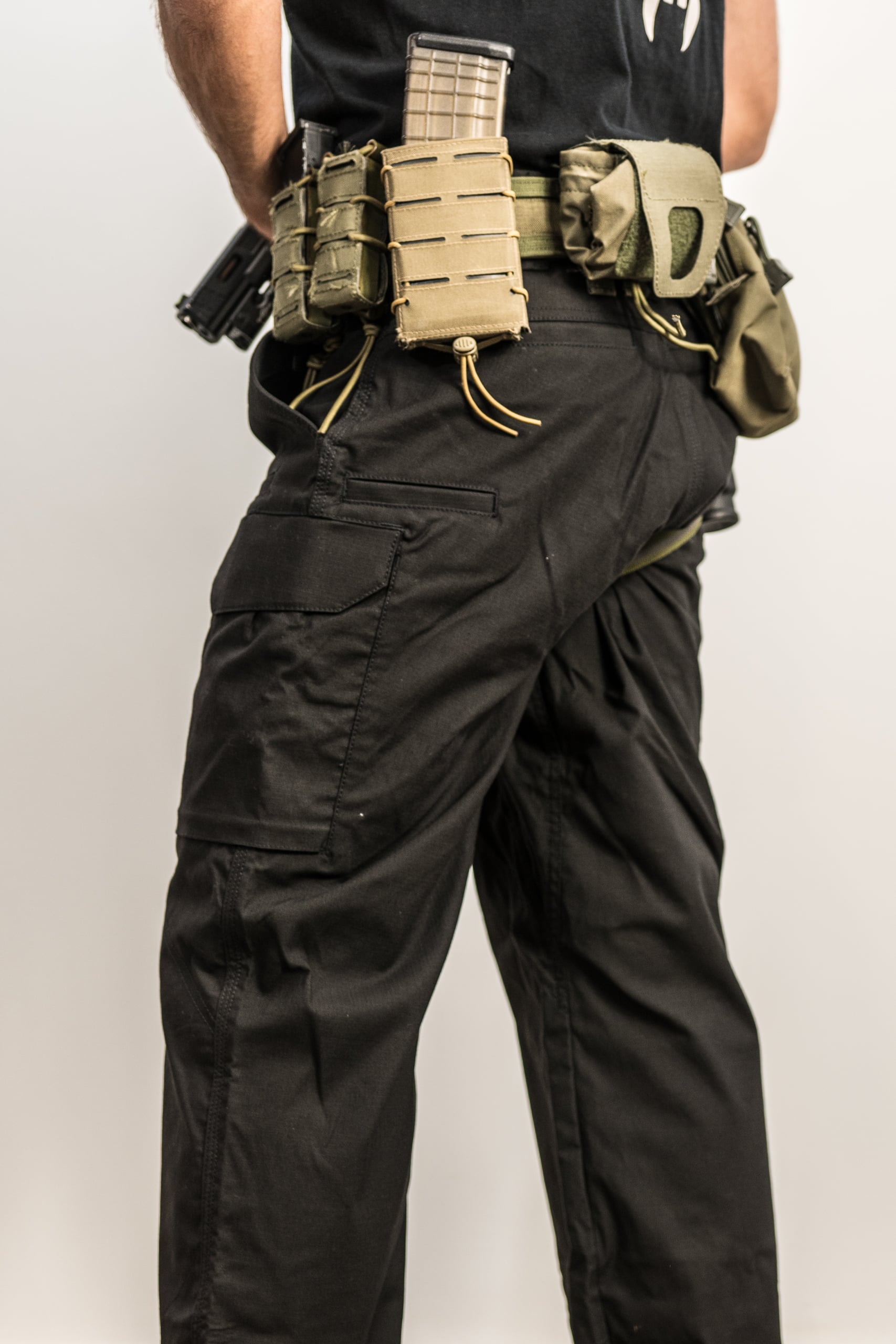 The belt loops are thick and the ones at 9, 3 and 6PM positions are additionally reinforced with rivets. Inner waist includes what is called a Comfort Flex Action Waist which improves comfort around the waist with the additional layer of a stretch material. All the belt loops have reinforced stitching as well.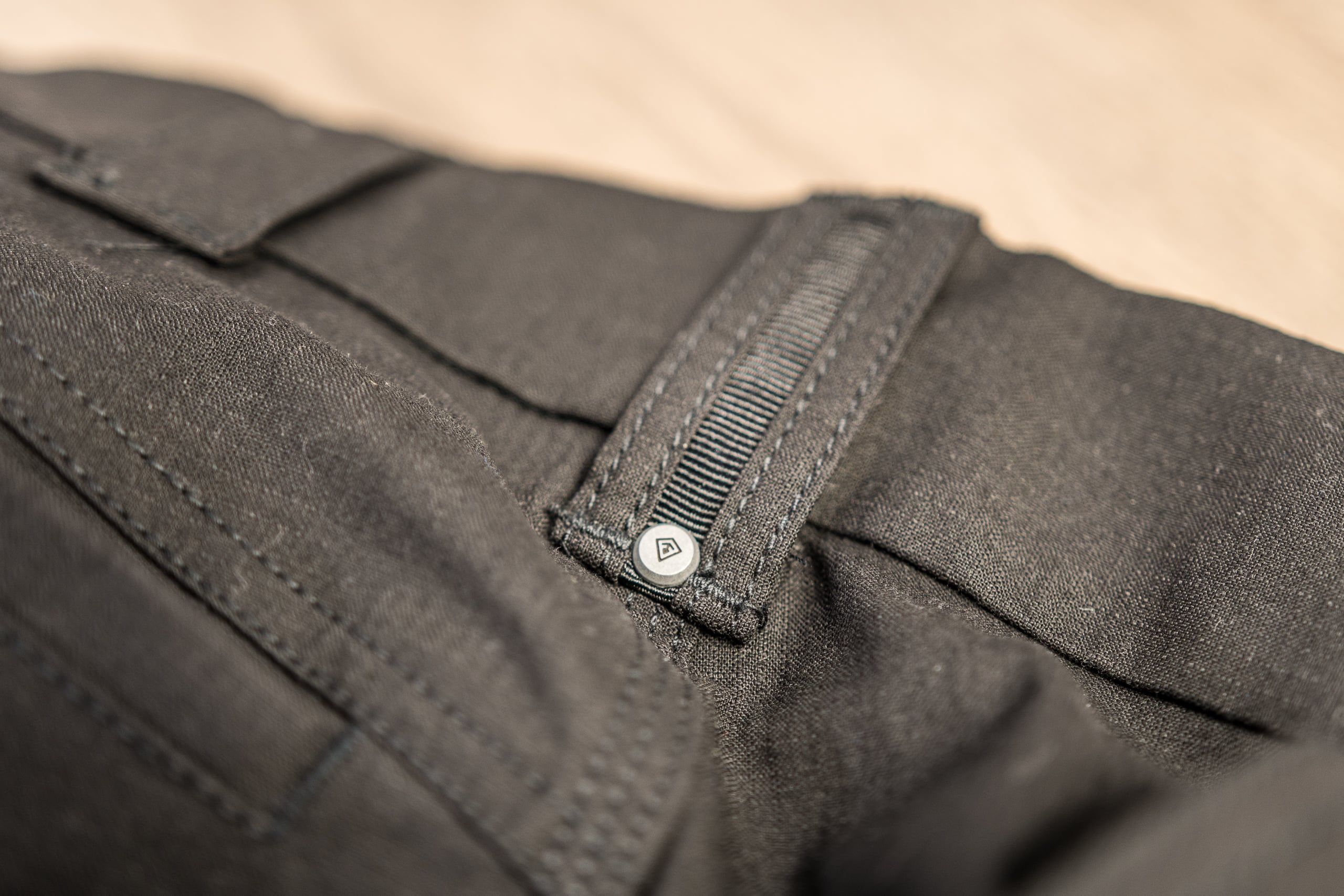 Going lower, we will find very deep front hand pockets that also have inner loops included for those who'd want to attach their key rings or similar items.
The back pockets are not very deep, but can easily hold large wallets. The side cargo pockets are not very big either, but enough to store at least two mags, with the included divider. They also contain extra loops for accessory attachment. Fairly unique feature are the small holes at the base of the pocket flap, that allows for routing radio antennas or similar items. The flaps can be secured with hook-and-loop as expected.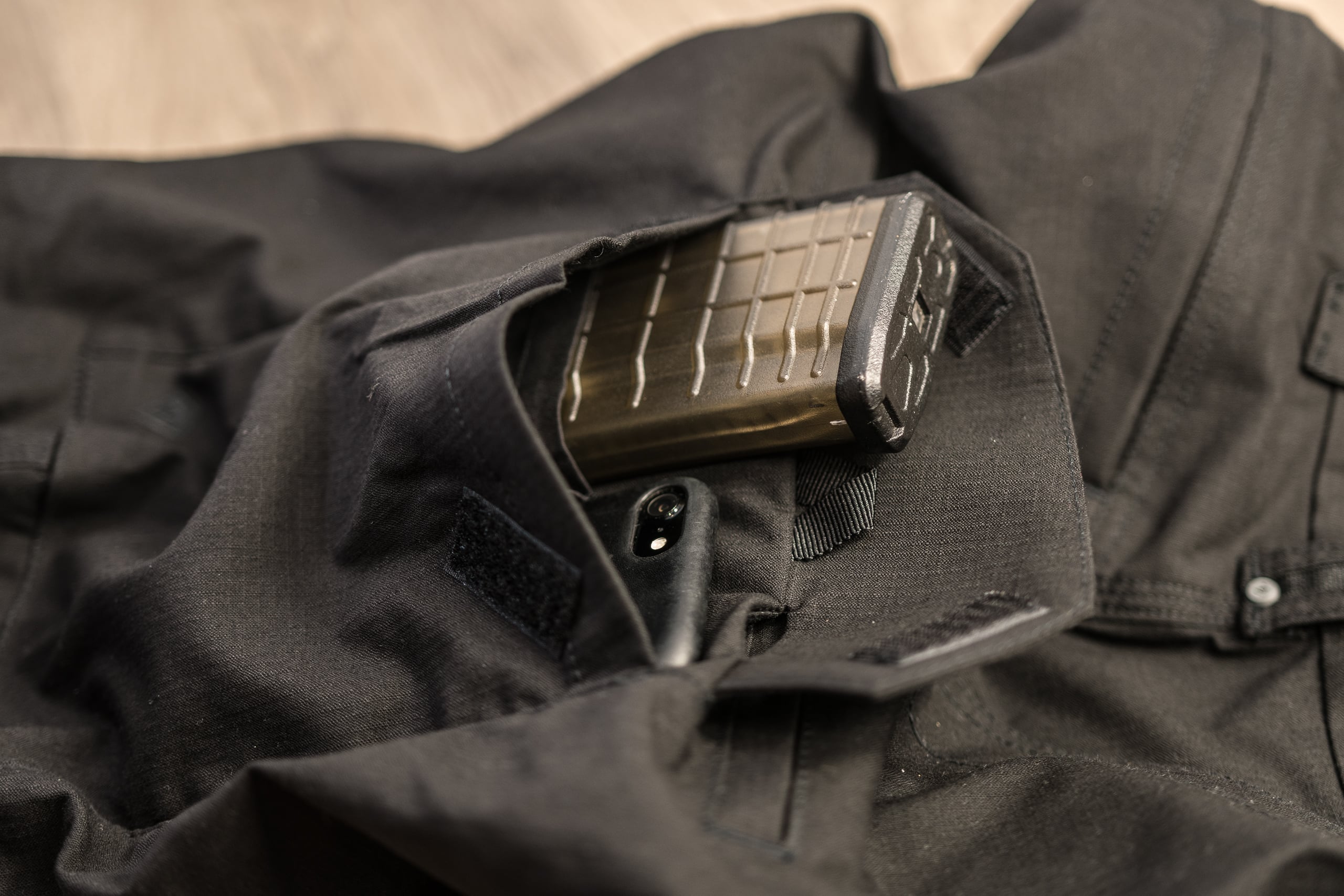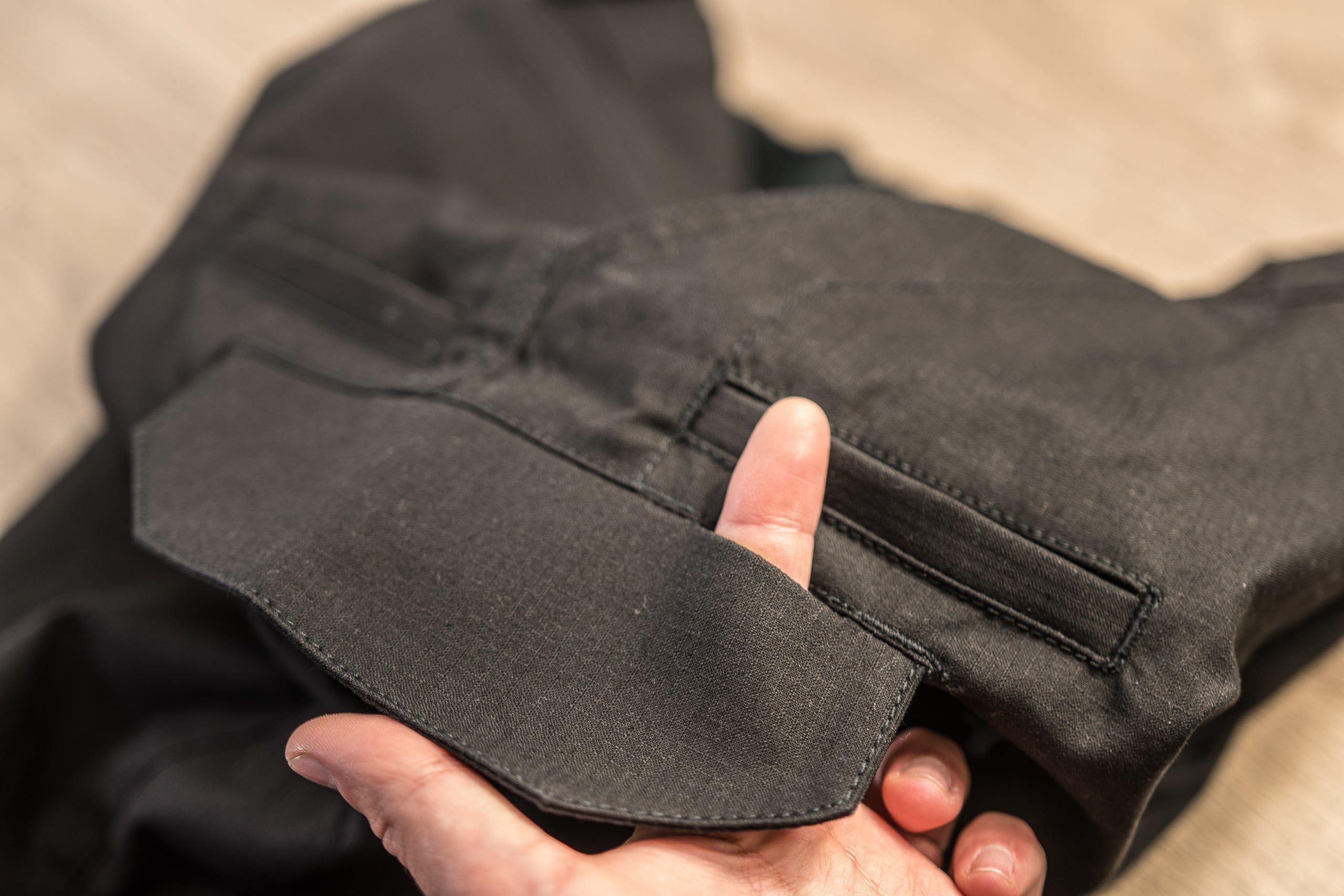 Above the cargo pockets, on each side we can find two extra pockets that can hold a phone or a magazine. The ones more to the back can accept a full size AK47 magazine and it won't stick out. Perfect for situations where we don't want to make it obvious what items we have on us.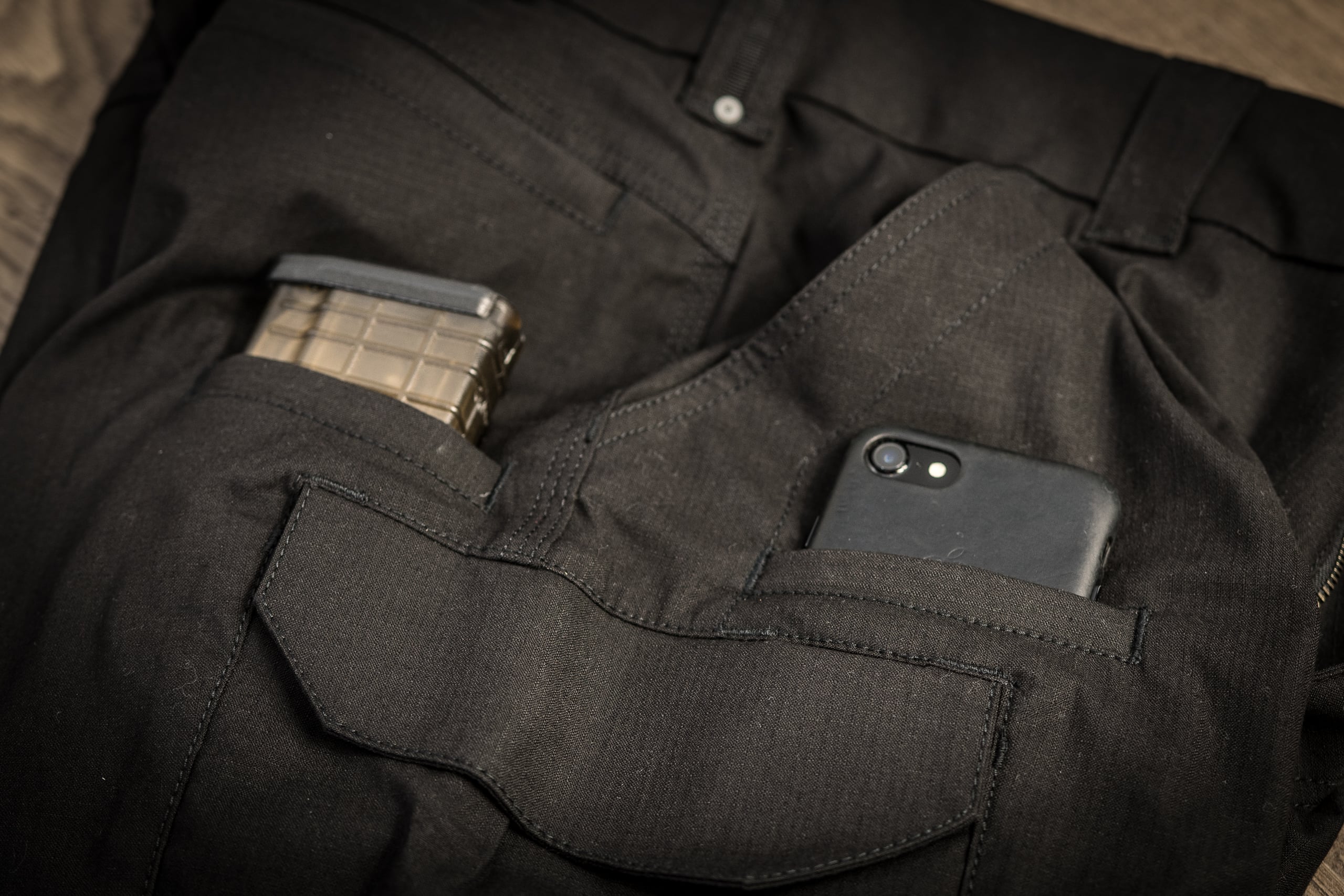 The knee area has space for extra knee pads, which is always a welcome feature nowadays.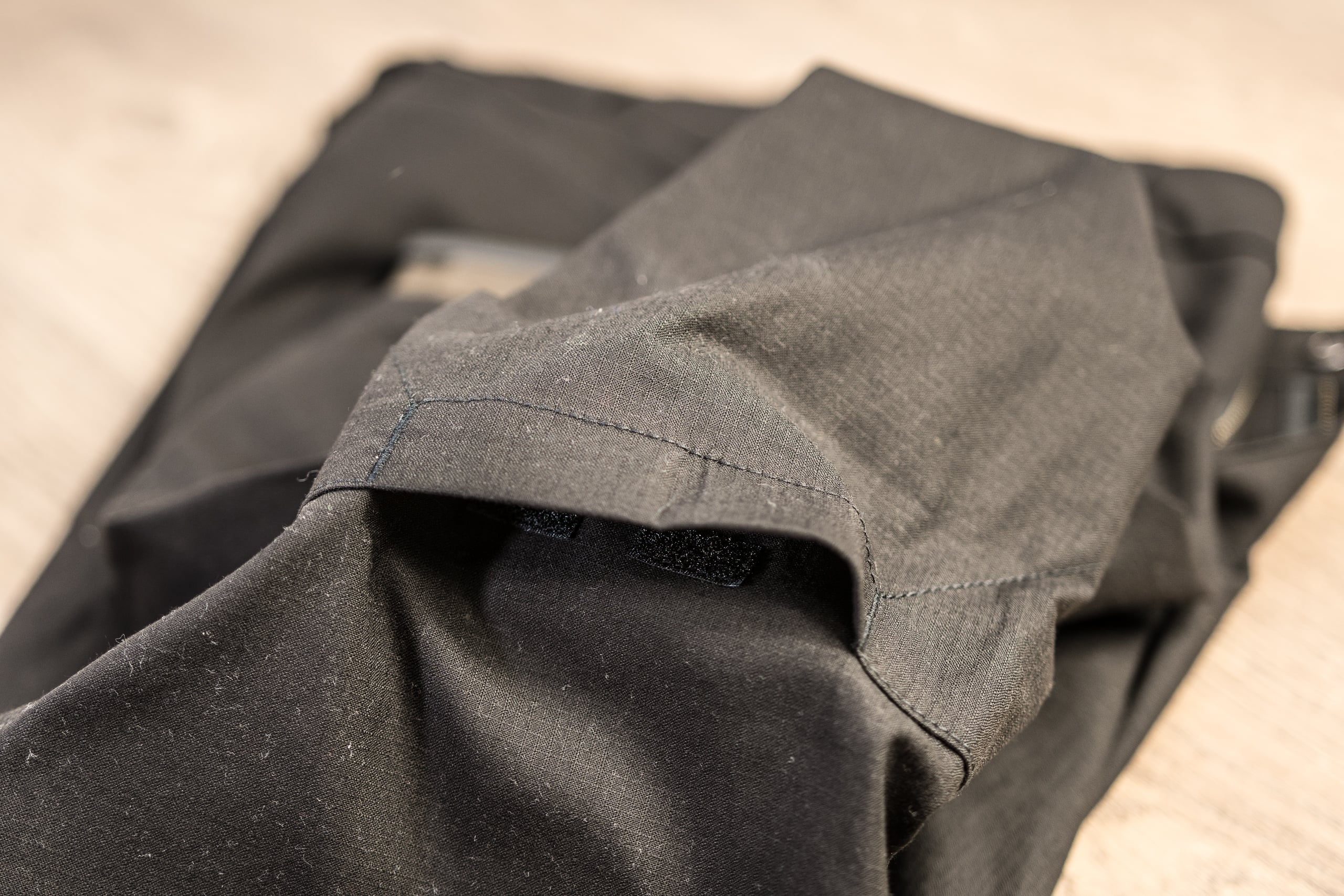 While the pants do not come with ties for the pant leg, it is possible to put some kind of lace or a bungee cord to tie them down at the very bottom. Useful feature for those looking for extra security and keeping the trousers from raising above the boots. That is something that both Viper Tactical Elite and Black Mountain Tactical Cedar pants come with standard.
Use
The pants are very practical and… comfy! I personally liked that cut much more than Pentagon Leonidas for example, as vaulting over obstacles was way easier, and the pants were not containing the movement. I've missed bigger cargo pockets, as they are not expanding, and found it to be a limiting factor. If you are one of those people who tend to put their gear in pockets, or even rolling your soft shell to put it in the cargo pocket, that might pose a challenge. The material is stretchy, but not stretchy enough, and expandability is clearly not there.
On the other hand, keeping it more streamlined and distributing the load to all of the available pockets, makes the pants look more streamlined. This can be of use in urban areas, where looking more natural is more important that the ability to carry a lot of stuff.
Would I recommend them? It depends. If you are looking for trousers for longer operations in open areas, like woods, there are probably options that allow the operator to carry more stuff comfortably. But if you are looking for training trousers for running and gunning or great urban trousers? Yes, absolutely!
All in all, I like this pair of First Tactical Tactix Tactical pants, and will definitely use them outside of standard skirmishes and milsims, as day-to-day or training day pants.