Another piece of Flyye Khaki gear which has travelled the world with me on my many adventures; the Flyye EDC Camera Bag is an excellent low profile/ minimal accessories carriage option for a reasonable sized SLR or Bridge Camera – in my case it perfectly fits and protects my Fuji HS20EXR Superzoom Bridge Camera; and has done so since I bought it from Royal Tiger Gear Hong Kong a few years ago.
The main compartment that the bag is built around is tapered and rounded towards the bottom to reduce the overall bulk or profile of the bag and nicely fit the generic protruding lens shape of the majority of reasonably sized cameras. It is secured by parallel zips each side which are attached to a drag handle which you can use to open or close them simultaneously. It is also secured by a smaller overlapping Velcro flap at the top rear, and the inside face of the main front flap this attaches to has a small Velcro fastened compartment built in to it which serves well as a spare lens cap or filter pouch.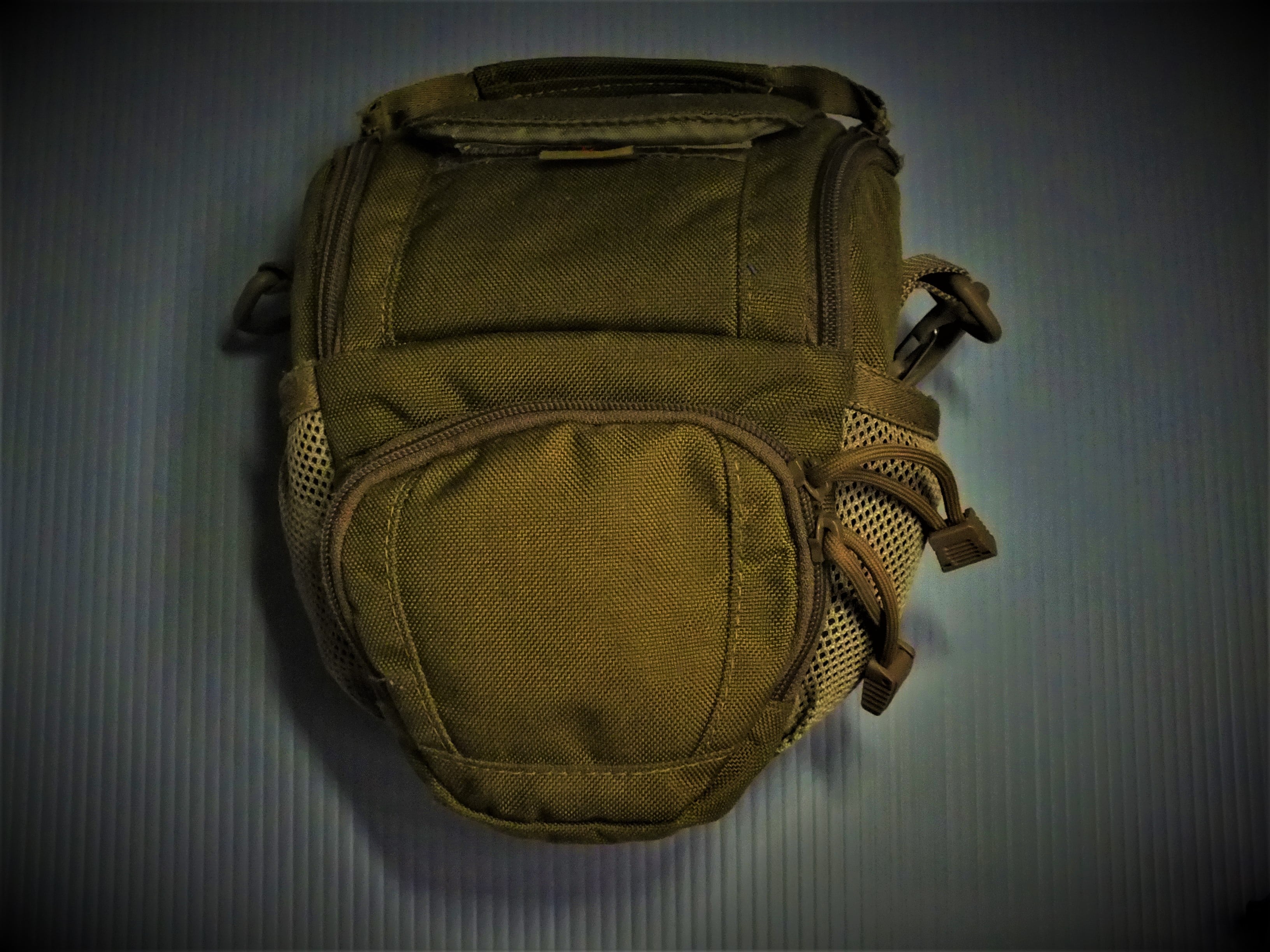 I find it perfect for my use as the HS20EXR has a fixed wide ranging equivalent lens which enables me to accomplish pretty much all the shots I would want to, given my reasonably advanced but amateur photographic style and the nature of my expeditions – there are no other pouches or MOLLE PALS loops present to accommodate additional lenses, so it might not be ideal for a more serious user or DSLR fanatic.
For my purposes it's just fine, and allows me to carry a reasonable amount of spare AA batteries in its front compartment which is secured by double zips and also has an internal netted material divider, which I use to separate the main bulk of spare batteries from my remote shutter lead and USB transfer cable.
The sides also have external net material pouches sufficient for further cable bundling such as RCA/TV out leads or other smaller items which don't require as much protection from the elements. There is also a fixed grab handle at the top rear of the main compartment which is good for picking the back up for manual handling or using Tac-Link Karabiners or other attachment devices.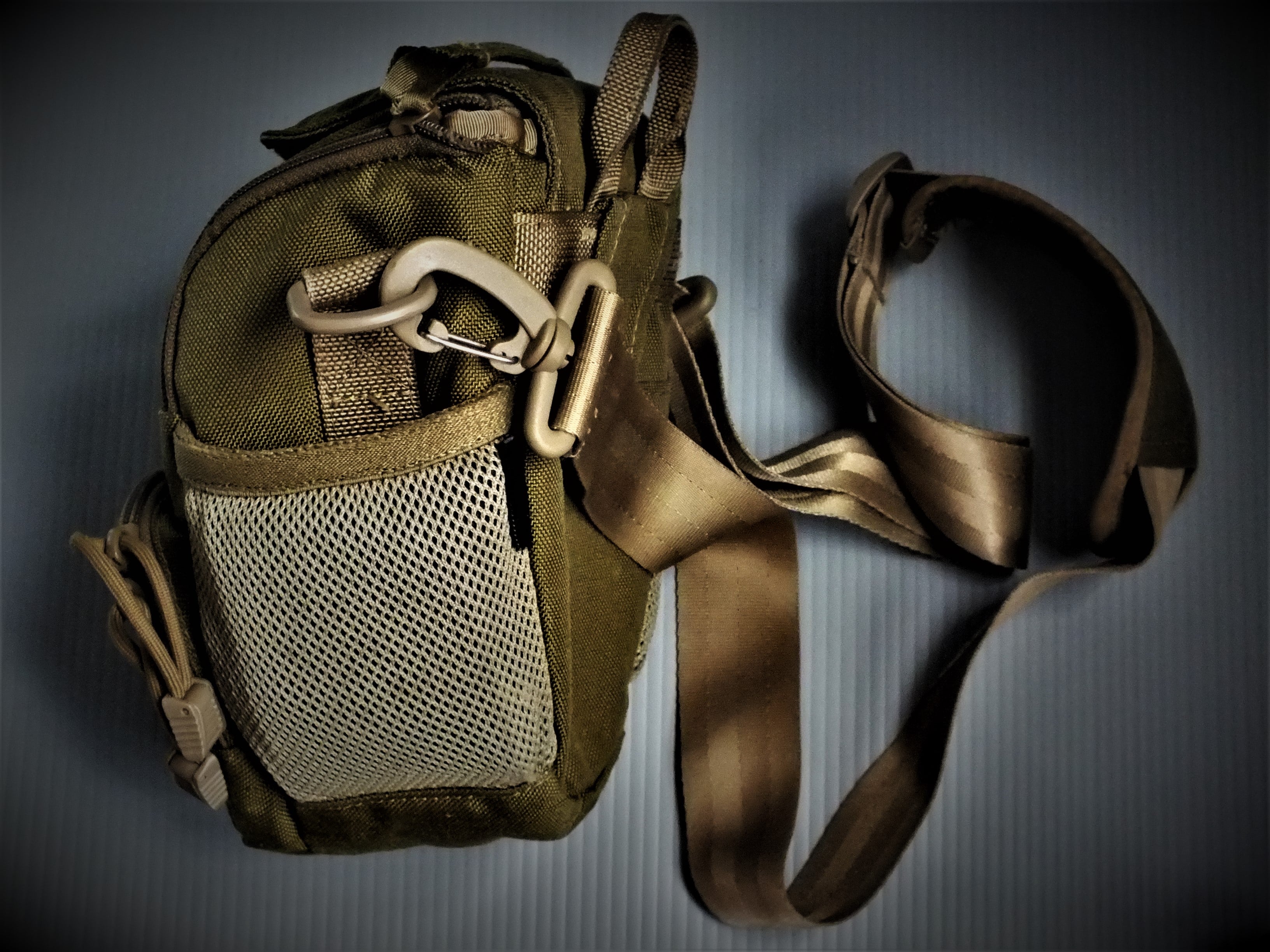 The main strap is entirely removable by virtue of its R-Clips attached to the plastic D-Rings either side of the main compartment, the rear face of which has a broad duty belt receiving loop to allow fixture to a belt instead of using the shoulder strap, and this is an excellent way of carrying it if hiking or travelling with it long distance; avoiding having to continually un-shoulder and re-shoulder the bag to add or remove jackets or other layers, which is a real bug bear of mine.