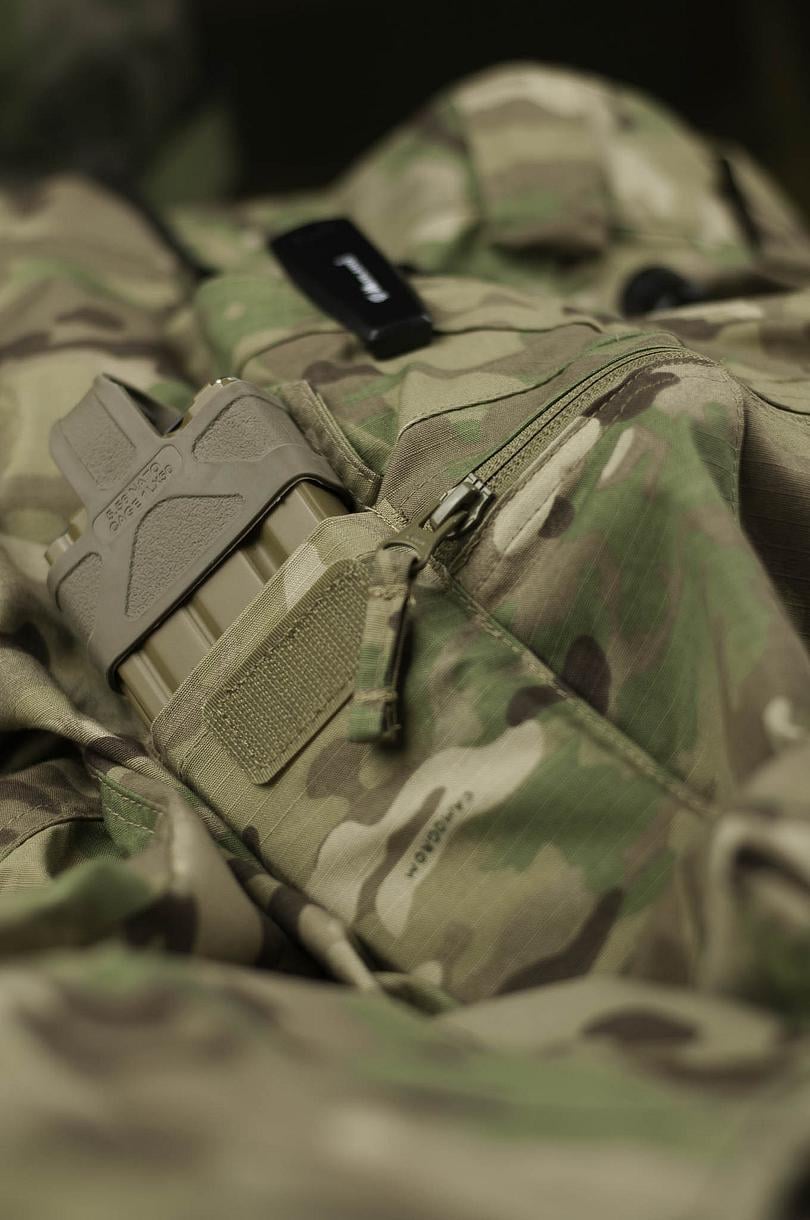 Thanks to the hwesta.eu online shop, we got our hands on the Helicon-Tex Urban Tactical Pants to test them.
The Helicon-Tex UTP pants are part of the Urban Tactical Line group of products offered by Helikon-Tex. This line is designed to meet the needs of more casual users–it's perfectly fine to wear these items on a day-to-day basis. If you are going hiking, doing casual shooting or simply need an outfit that is capable of withstanding heavier use, this is the line of clothes for you.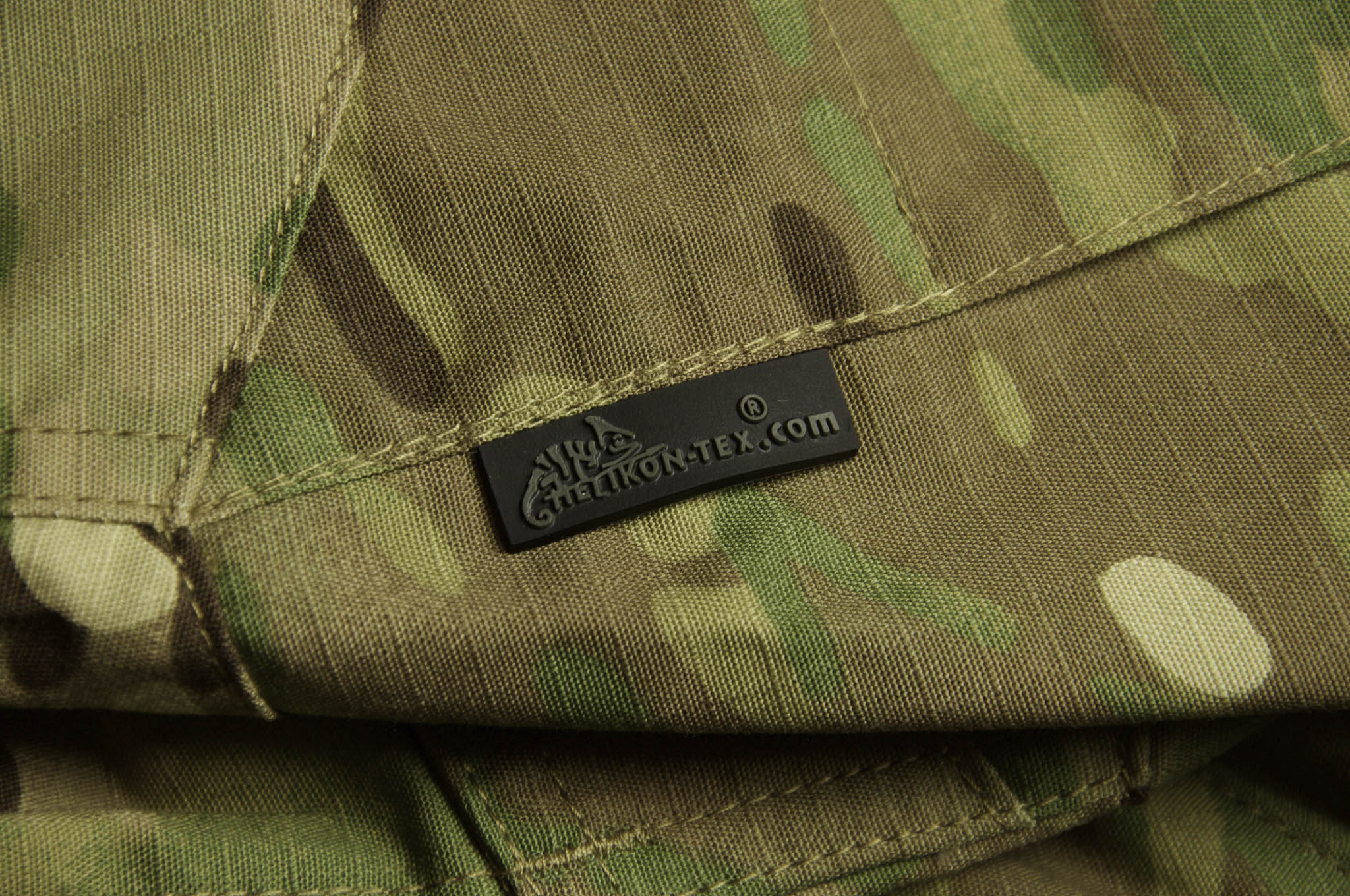 Primarily, Helikon designed this line for the Law Enforcement operators, but as you will see later, given the price point and the fit, most people will find them very attractive.
The pants are available in two types: Ripstop or Cotton canvas. The jeans option is also available.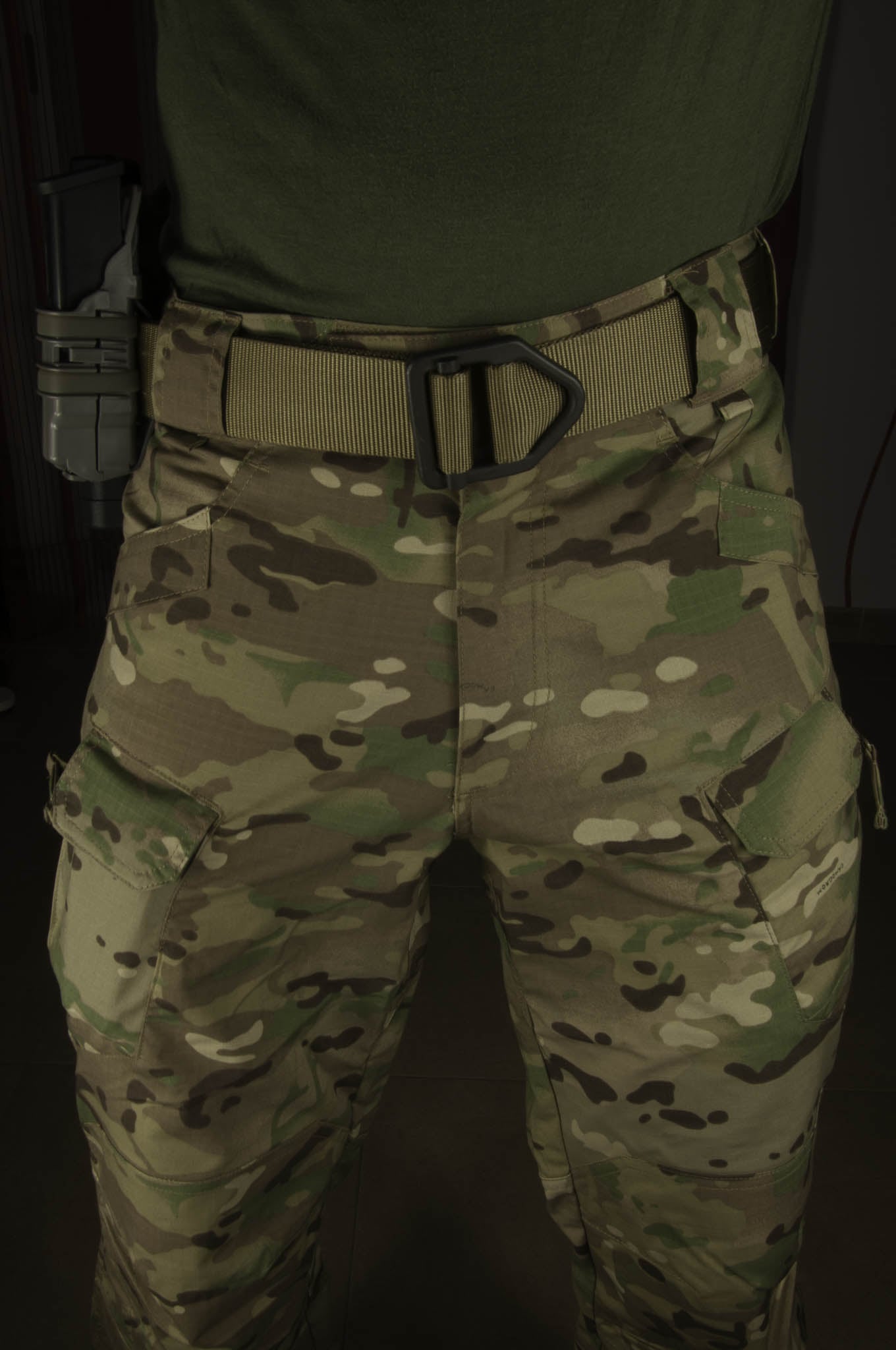 The Ripstop version comes in many different colours. Black, Coyote, Khaki, Camogrom, Jungle Green, Olive Drab, Shadow Grey, Navy Blue and Mud Brown.
The plain cotton comes in Black, Coyote, Khaki, Jungle Green, Olive Drab, Navy Blue and of course the jeans come in Denim Blue.
We had the pleasure to test the Ripstop version in Camogrom pattern.
Material
The material is a 2-way elastic Ripstop. It consists of 60% cotton, 37% polyester and 3% Spandex. This means that the material is both breathable and elastic. It's also very soft in touch and plain pleasant to wear. The light weight of just 625g is also remarkable. I could not simply notice any weight on me.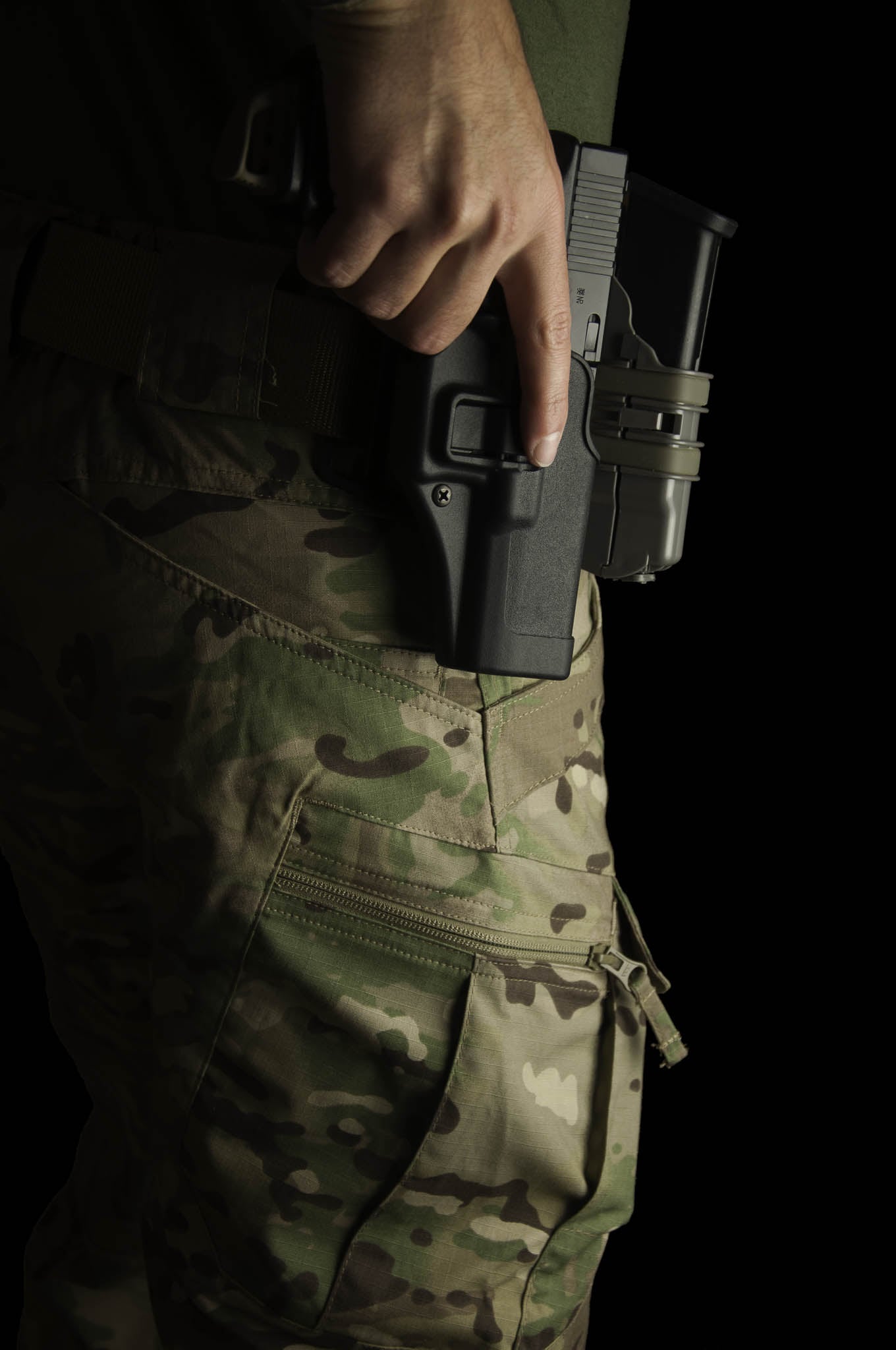 Features
These pants come with a great combination of features. The elastic waist with a Velcro fastener is great to adjust the waist size even without a belt. As a slim person used to wearing belts 99% of the time, this was a really nice change. Putting some load in the pockets did not make the pants get any loose or slide down. The fastener locks the trousers on your waist very securely and comfortably.
The main front pockets come with key loops that are compatible with your choice of D-rings or karabiners. If you have a keychain that needs to stay secured, this is the perfect feature to have. What's more, these front pockets have strengthened edges which allows you to attach any gear with clips, be it a torch or a multitool. You can stay assured that your pocket edges won't suddenly tear.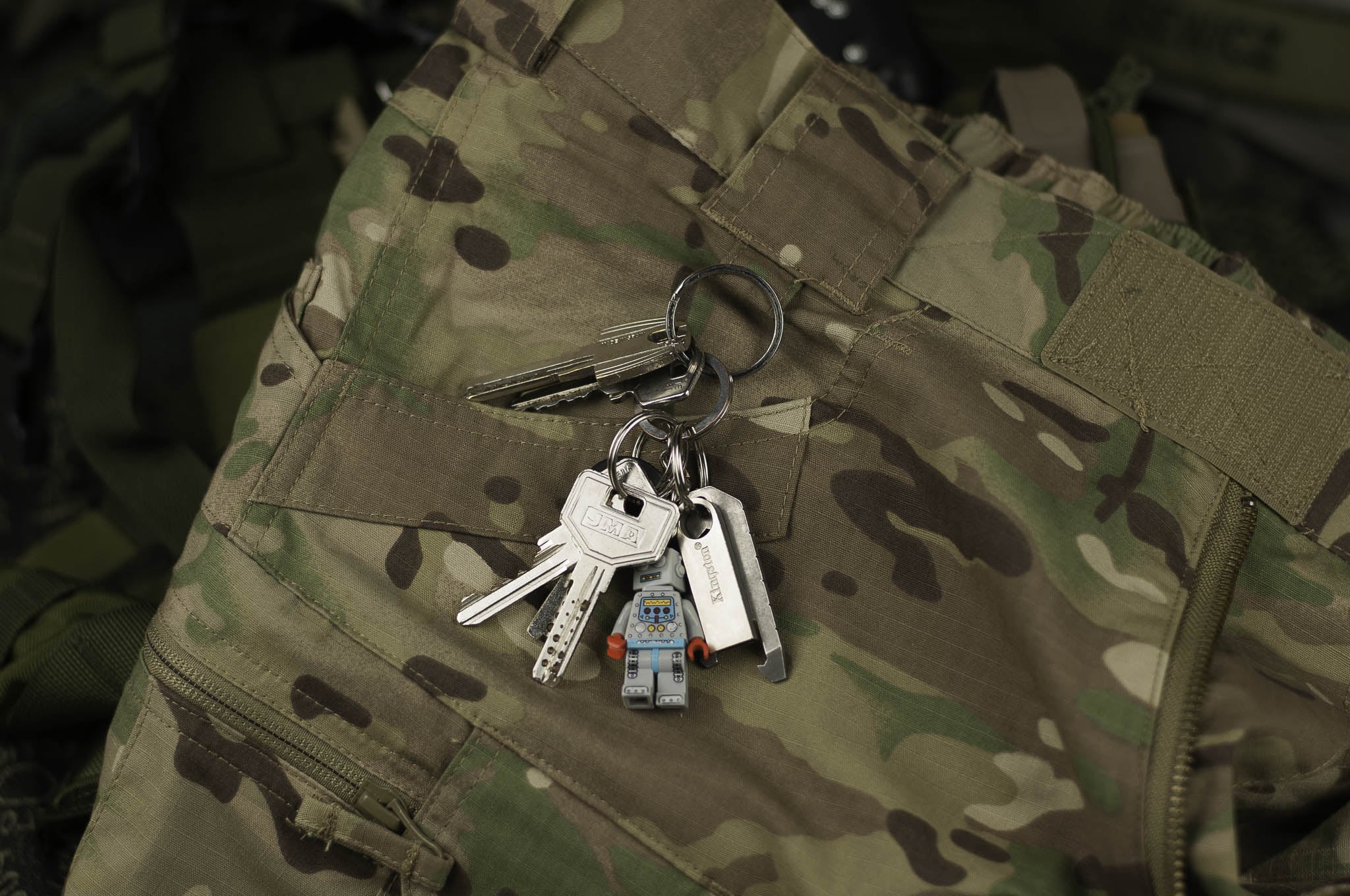 Main side thigh pockets have an interesting construction. It's a combo of 2 pockets–a big thigh cargo pocket (zippered with YKK reverse zippers) and additional Velcro flapped pocket that can carry your smartphone or AR magazines. Like most cargo pockets, they offer you plenty of space to carry any personal belongings.
On the inside of the waistband you will find 2 smaller concealed pockets perfect for holding items that you don't want to be visible. Unfortunately they are not flapped so it's not perfect for keeping valuable items. Although it was not possible for me to loose any items I kept there, be it coins, keys or a credit card-wallet. They seem to be kept closed securely enough by your waist or a belt.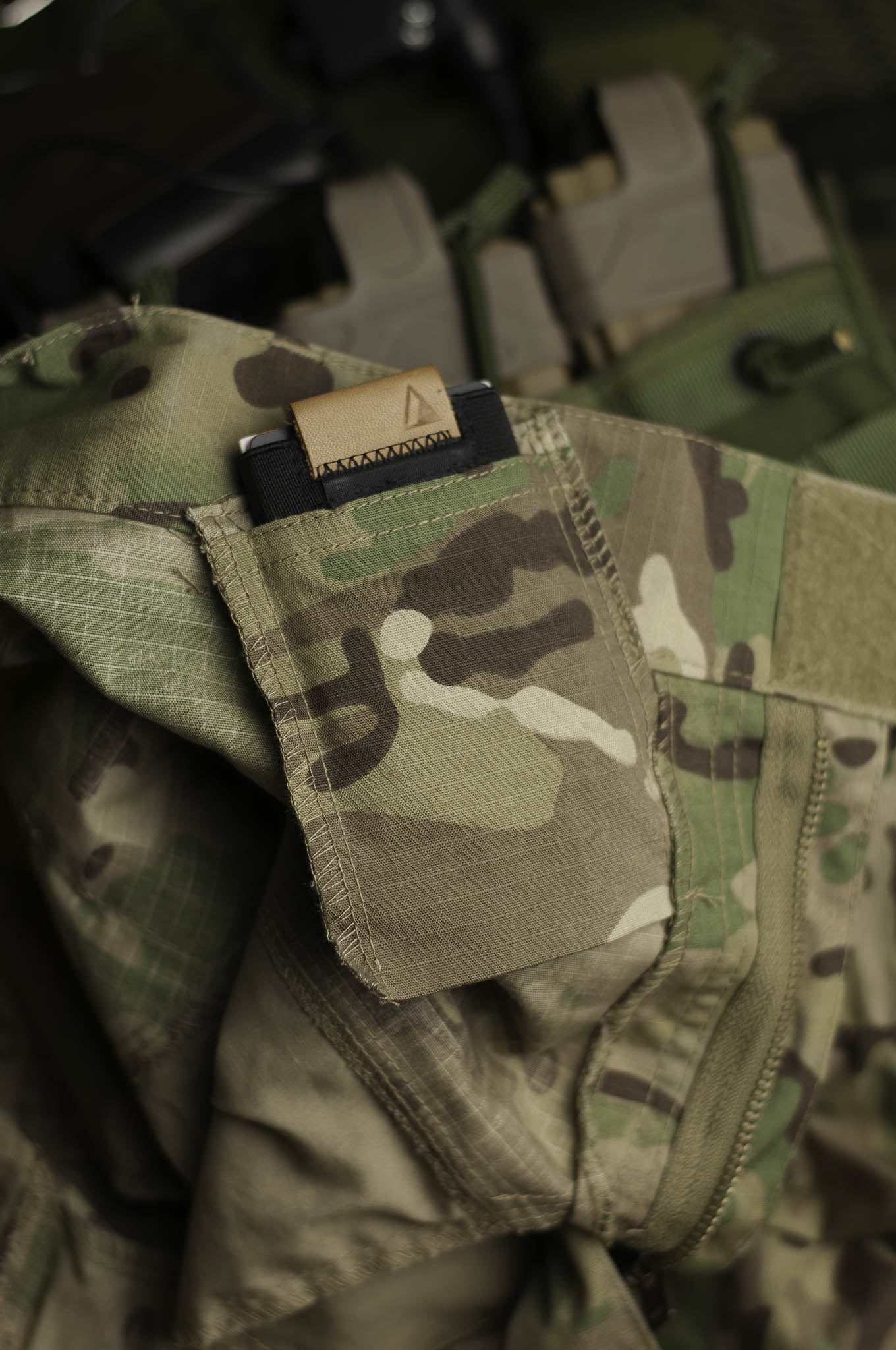 Back pockets are spacious and contain smaller compartments to store torches or batons. They function as dump pouches too.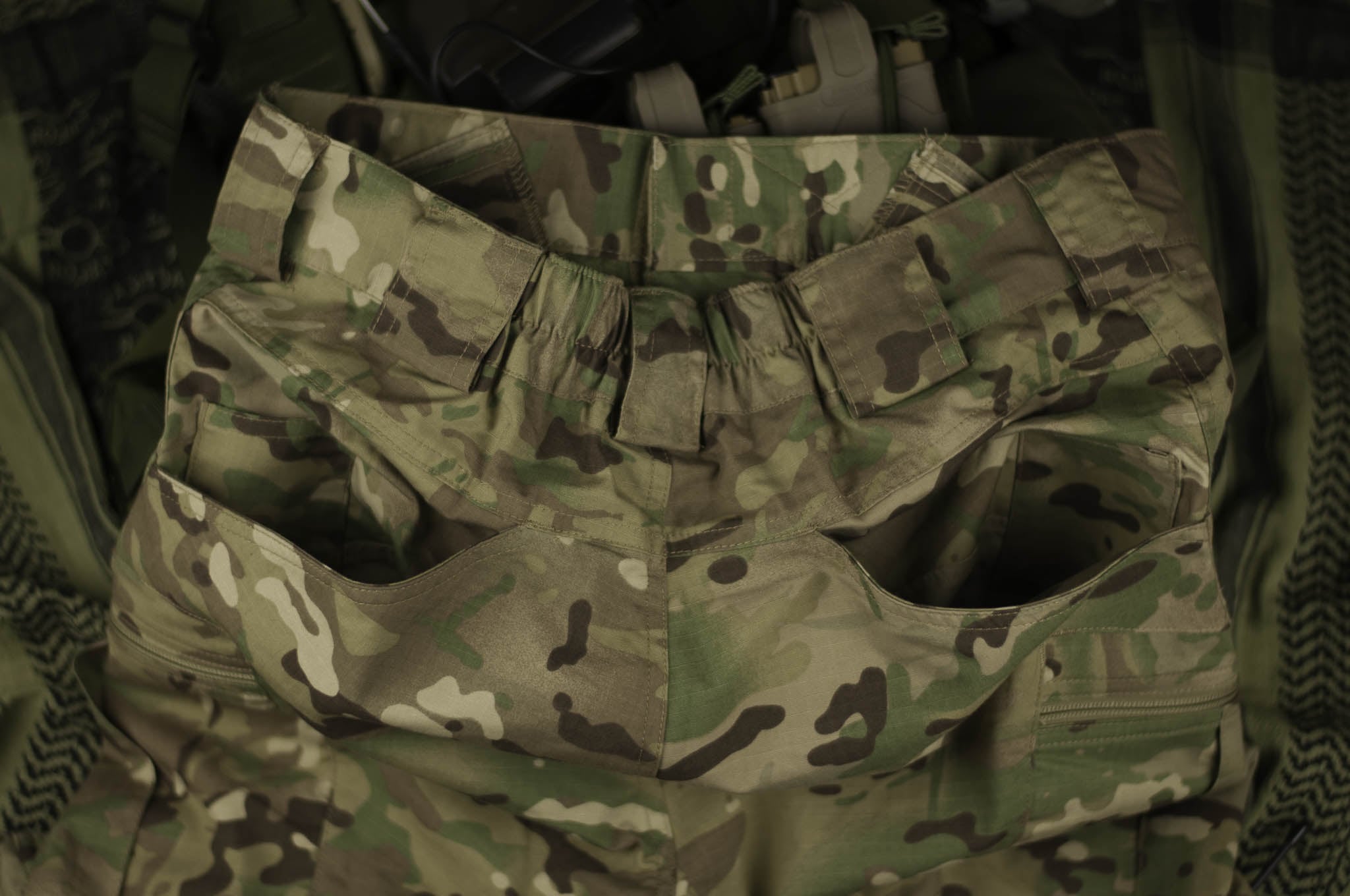 The knee area contains a kneepad compartment. Ideal for Helicon-Tex Low Profile Protective Pad Inserts.
And of course, the fly is YKK zippered.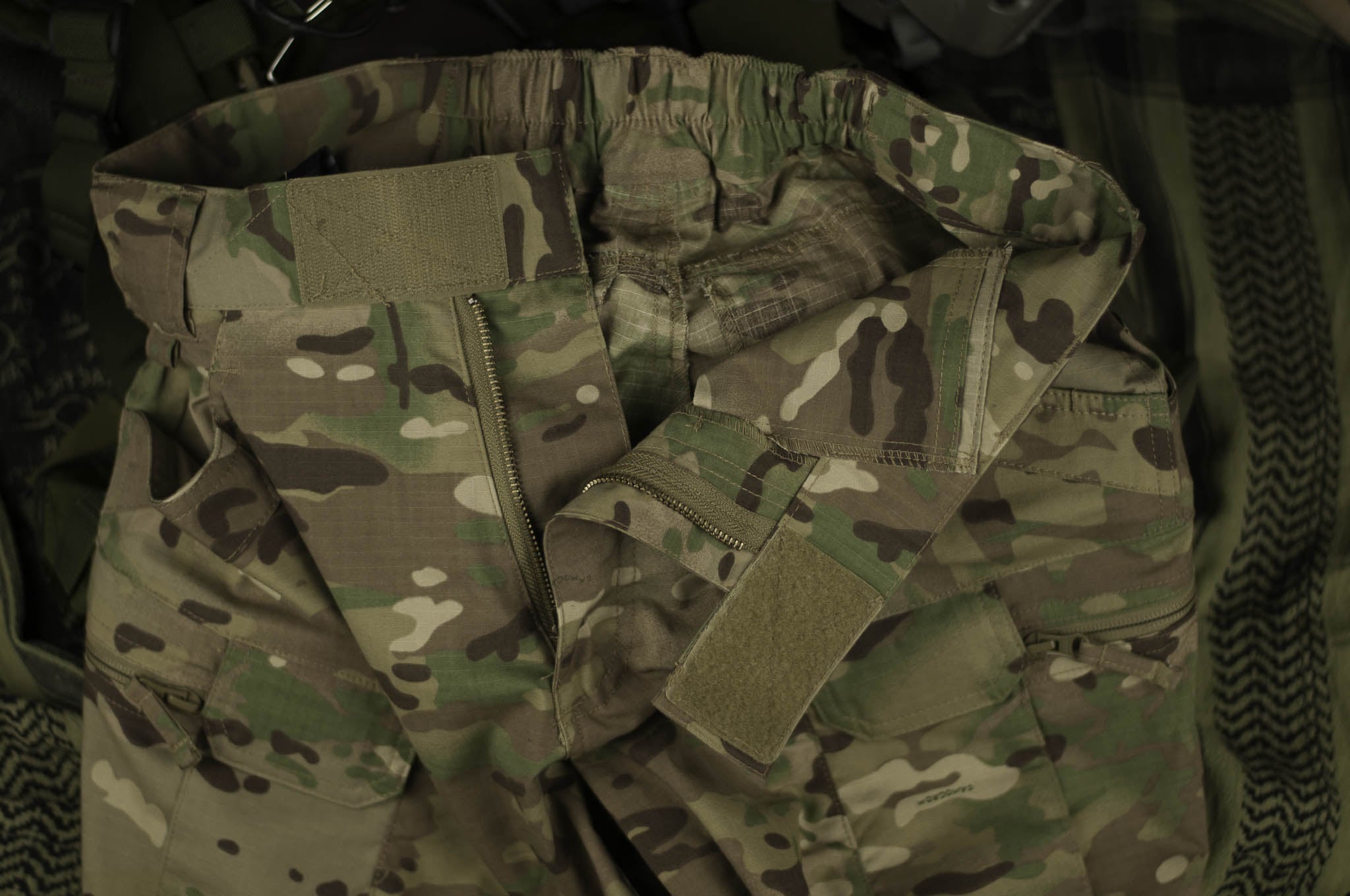 In total, the pants have 12 separate pockets. Quite impressive for a pair of trousers! Very utilitarian approach.
Use
Thanks to the material used, the trousers do not constrain any movements. Walking obviously is easy. Running is not a problem. Kneeling is not difficult at all. Jumping over obstacles is a breeze as well.
I particularly liked how the crotch area was designed. Any movement in a kneeled or squatting position was not restrained in any manner.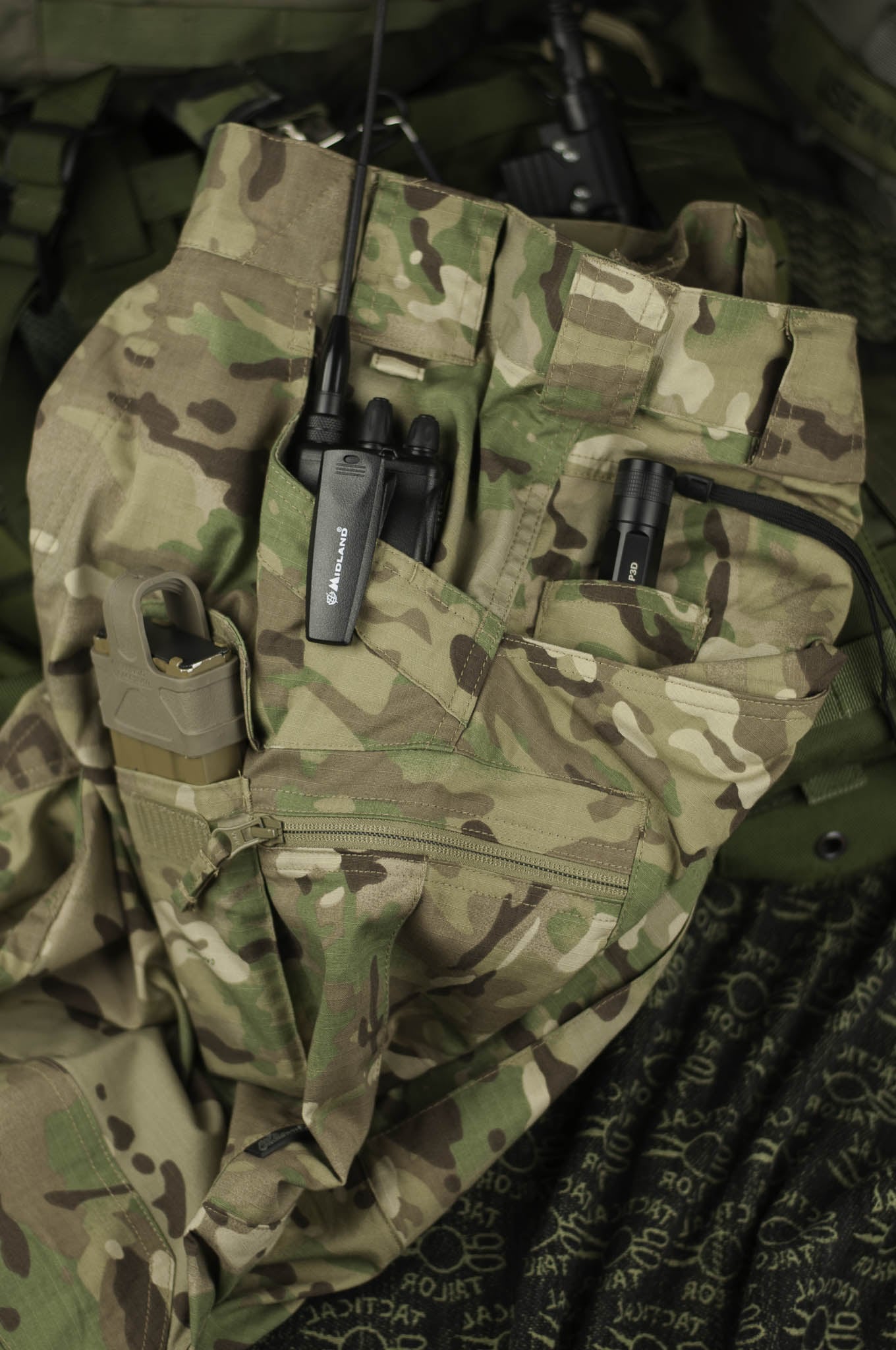 Access to the pockets is very easy, especially to the front or back pockets mainly due to the angled seams. What's really interesting is that I could easily dump 4 AR magazines in them without any effort. Great if you are thinking about using a pair of these trousers for a very light shooting outfit.
Summary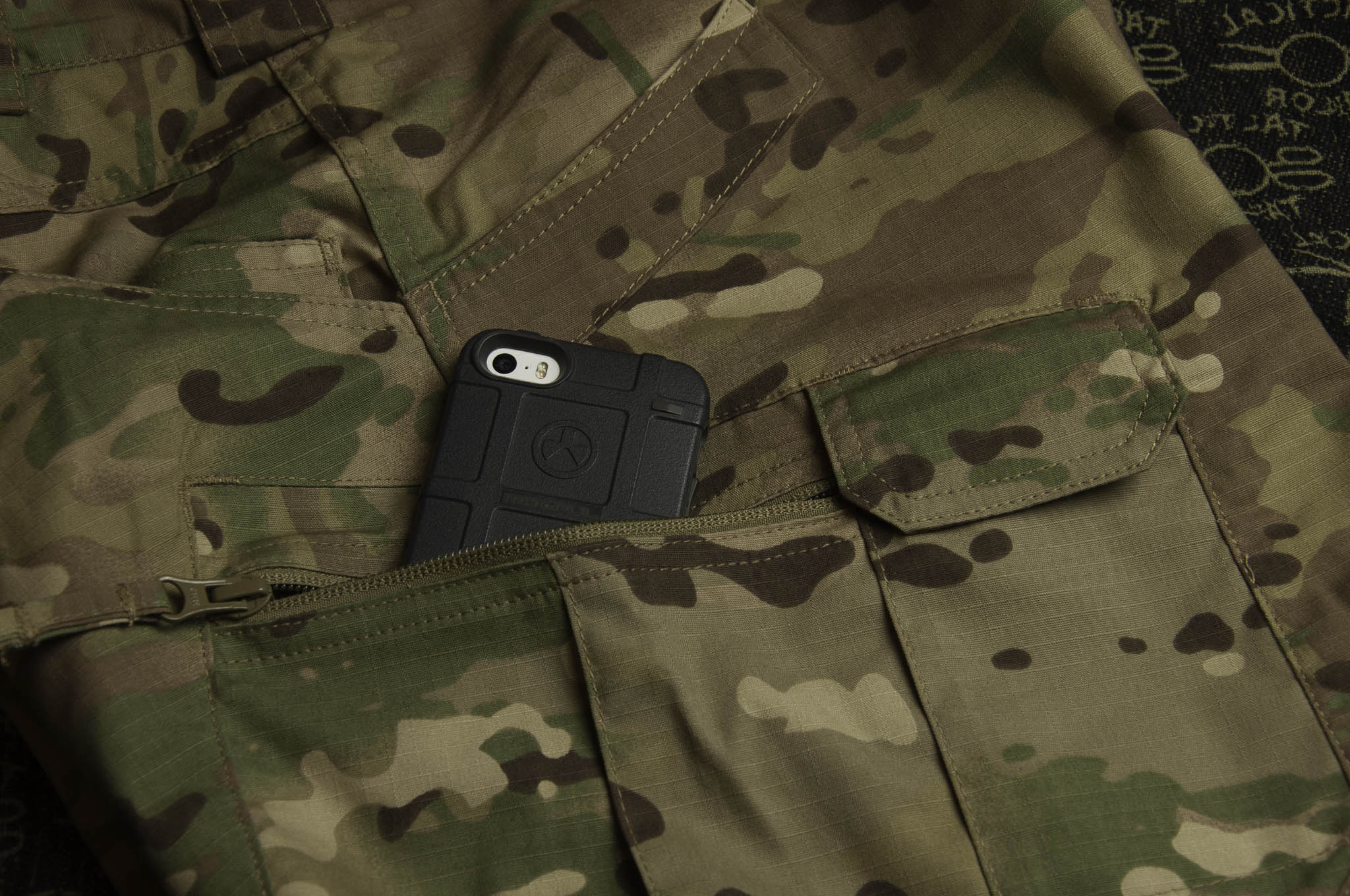 It's clear that a lot of thought and testing went into the design of the trousers. So far, the UTP pants are my favourite in the group of tactical trousers. The very light weight and no restriction in movement gained my approval. Would I recommend buying them? Absolutely. If you are shopping for a pair of good tactical pants, the UTP line is definitely worth checking out.
PS. Be sure to visit Hwesta.eu store. They offer the full line of Helikon-Tex products.