You have probably read our previous review of Magpul's iPhone case - the Executive Field Case for iPhone 4/4S. This time around we are having a look at Magpul Bump Case for the new iPhone 5/5s.
The looks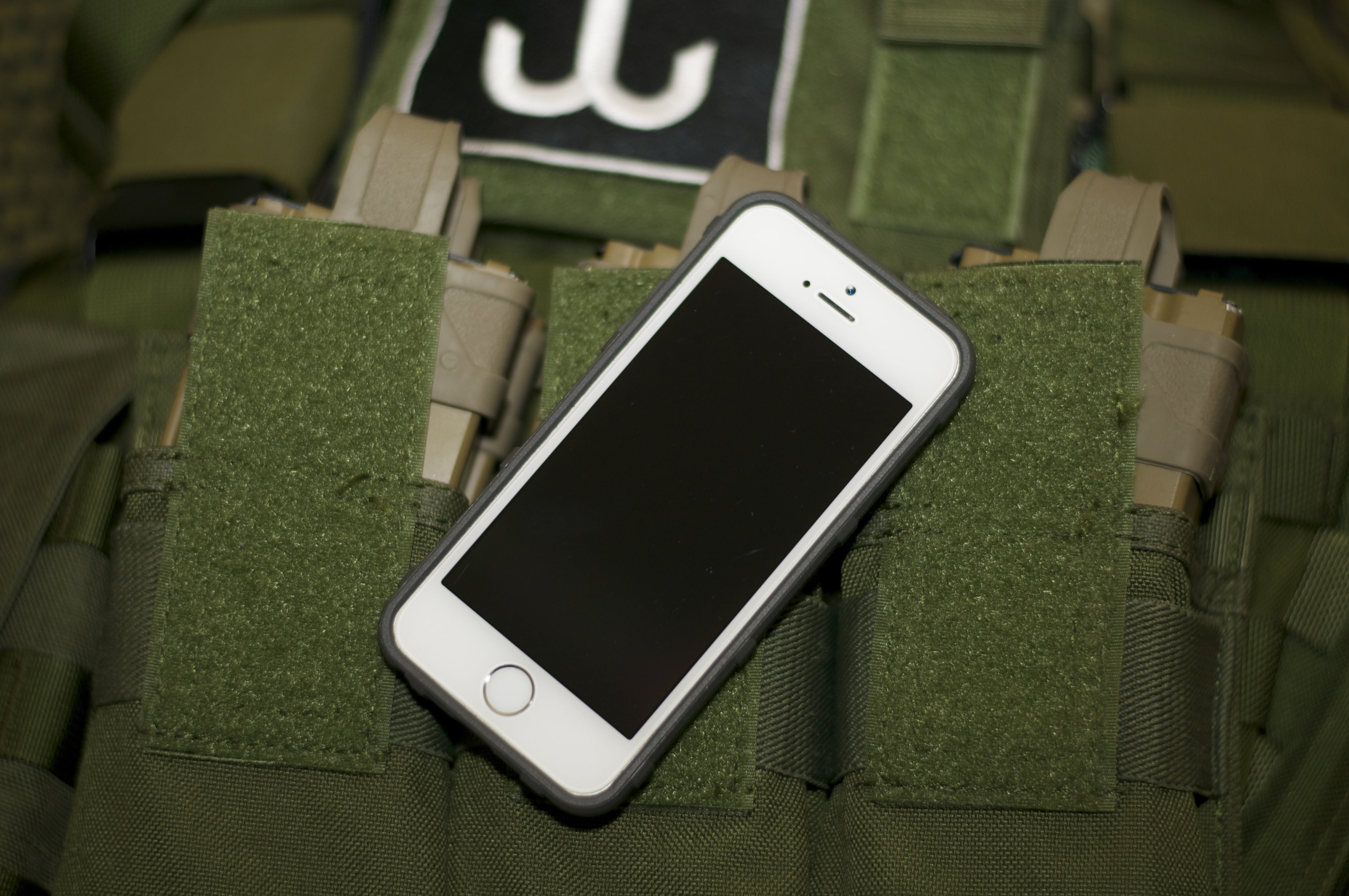 In similar fashion to the previous phone cases and their legendary magazines, the new case sports PMAG style, grip-improving ribs. The general look and feel is very familiar to the Magpul users. The material is great, feels very solid in hand without making your iPhone bulkier.
The actual case is built with 2 different materials. In the front, a more soft and rubbery feel, while at the back a rigid protection with a much harder shell.
The front is protected with raised lips, so you don't have to worry about scratching your screen while placing your phone face-down.
The feel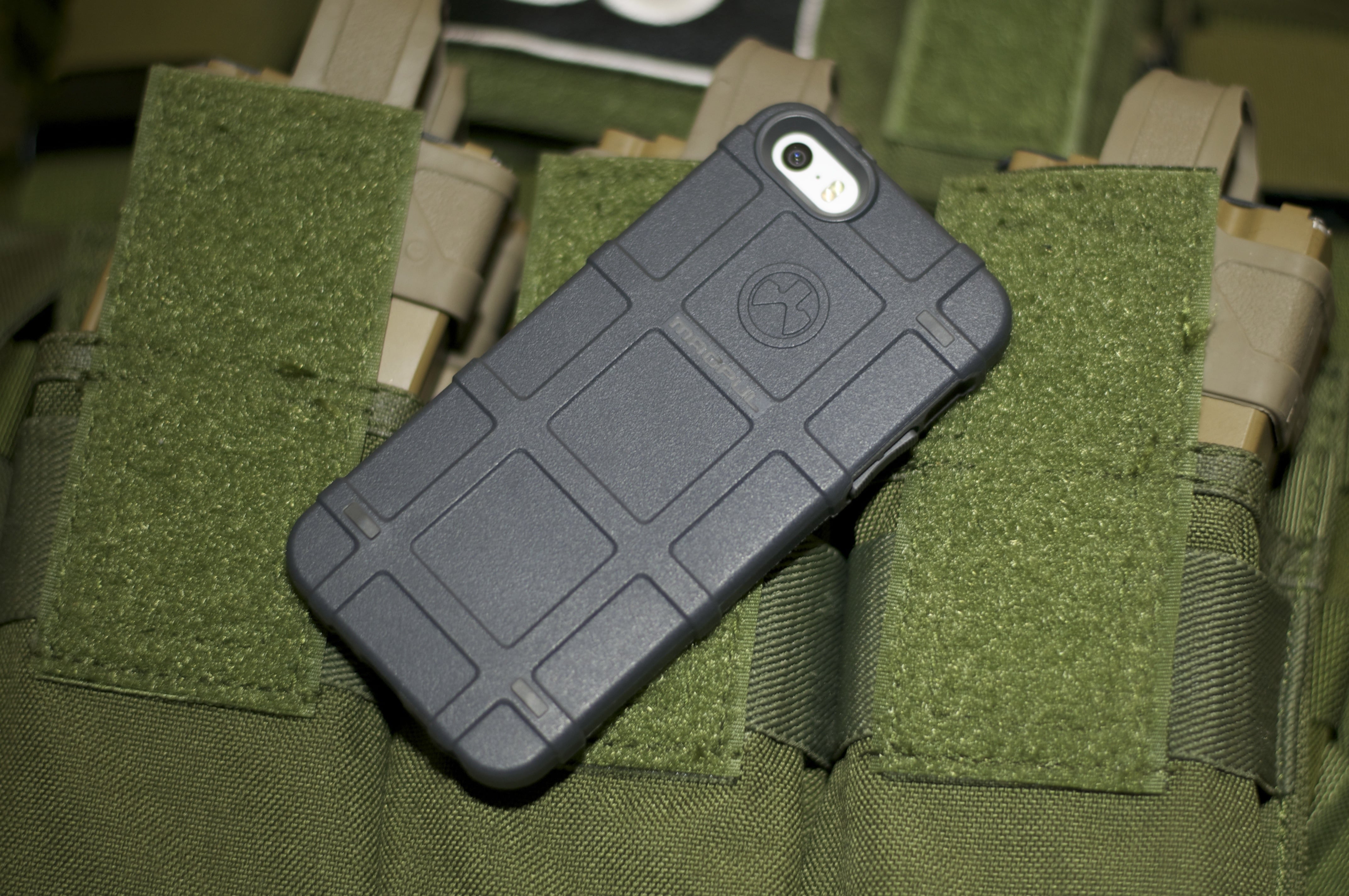 As it's predecessor, the Bump Case helps you with improved grip and protection from minor bumps and abrasions.
All the ports are easily accessible, so day-to-day use is not a problem. The case buttons, while using gloves, definitely work better, as they are bigger and much easier to operate. Pulling your phone out of your pocket is much faster, as the added grip ensures that the phone won't accidentally slip out of your hand.
The thing that I like the most is how little bulk the case adds to the phone. Your iPhone feels as thin as it should even with the case one.
Another improvement over the previous case is the material. My older iPhone 4 case started to release oil over time. This version does not have the same problem, which as you can imagine, is great.
The summary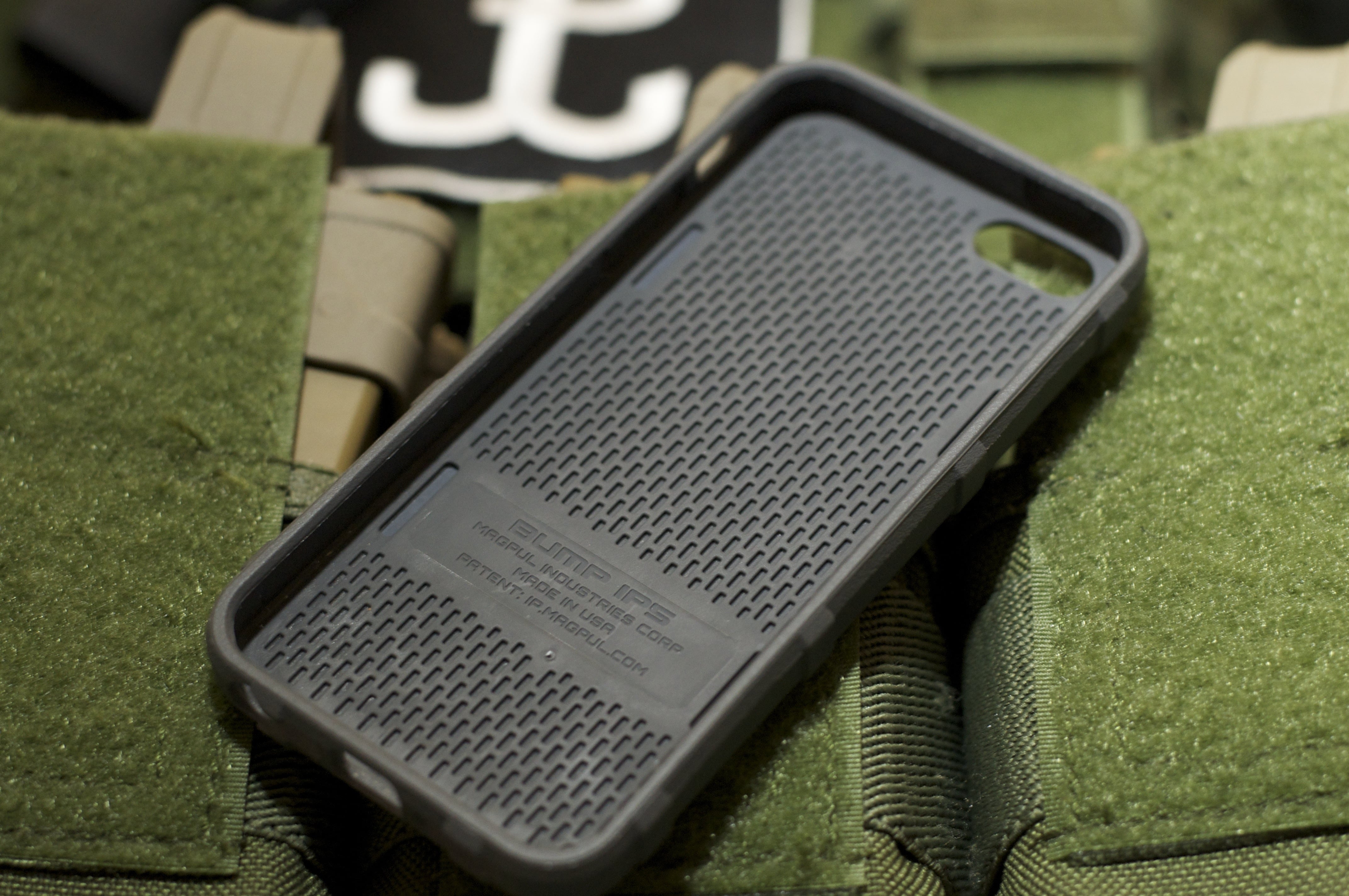 In general, the Bump Case is a fantastic product. After months of using, I can only recommend it to everyone that wants to protect their phone and at the same time likes the tactical look of Magpul's products. Given the low price, this is a no-brainer for me.