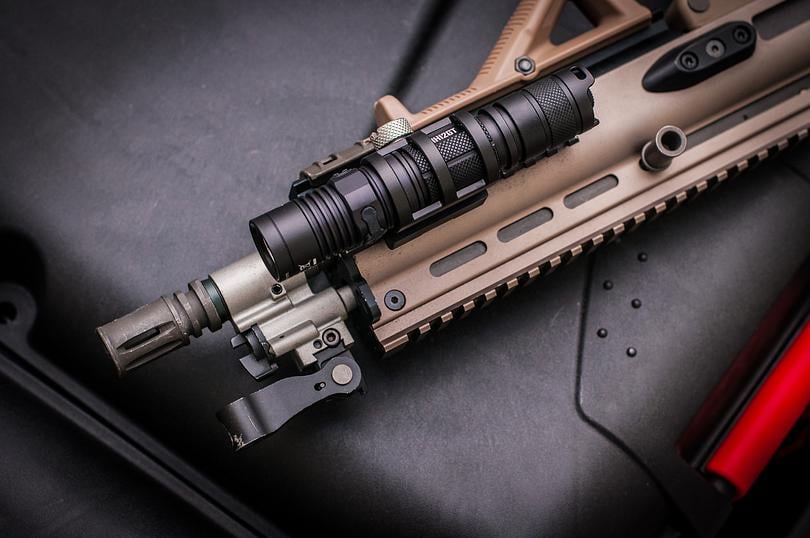 When it comes to flashlights, we all know that SureFire is the golden standard. There's no doubt about it. But what if we'd like to look for a product that's good and does not break the bank? Nitecore fills this need with many different options.
Nitecore MH12GT
The Nitecore MH12GT is a Multitask Hybrid Series tactical flashlight proposition that utilises a Cree XP-L HI V3 LED allowing for up to 1000 Lumens and over 300 meters throw. In the lowest setting of 1 Lm it allows for up to 520 hours of operation, while on the top 1000 Lm setting, it will last for an hour an 15 minutes. The in-between modes of 55 and 280 Lm will last for around 28 hours and 6 hours respectively.
In the package
The flashlight comes with a nice set of accessories included. We will find:
A manual in 9 languages explaining the operation of the torch in detail
USB cable
Clip
Lanyard
Replacement O-rings, tail-switch cap and a micro-USB port cover cap
Belt/MOLLE pouch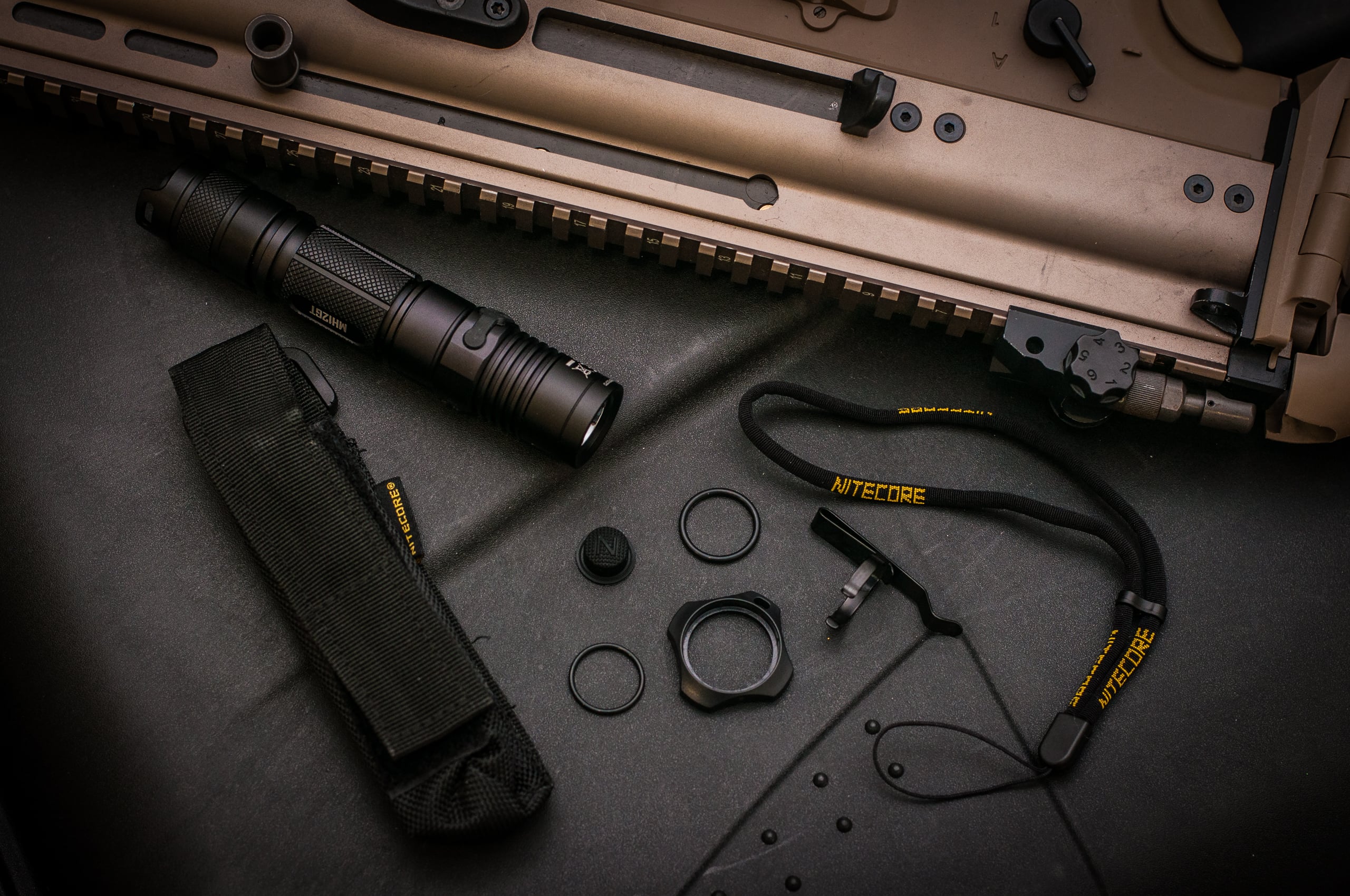 We were also shipped a picatinny rail mount and a remote switch to try out that can be purchased additionally.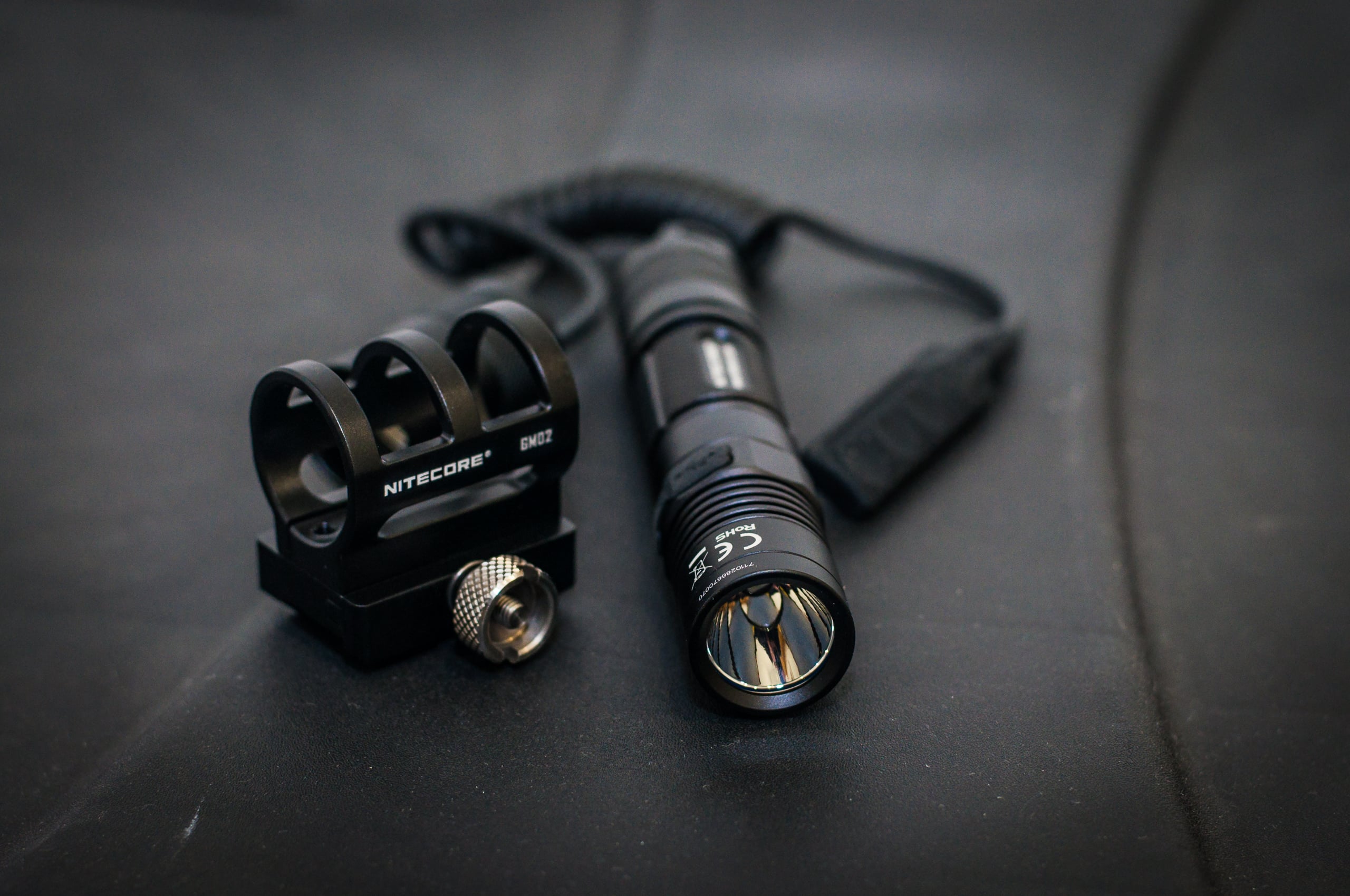 Build
Like most of the flashlights nowadays it is built using aero grade aluminium alloy body with HAIII military grade hard-anodised finish. It's rated to be impact resistant for drop from up to 1.5 meters. It also features IPX8 rating which makes it submergible for up to 2 meters. It all adds up to a very rugged construction.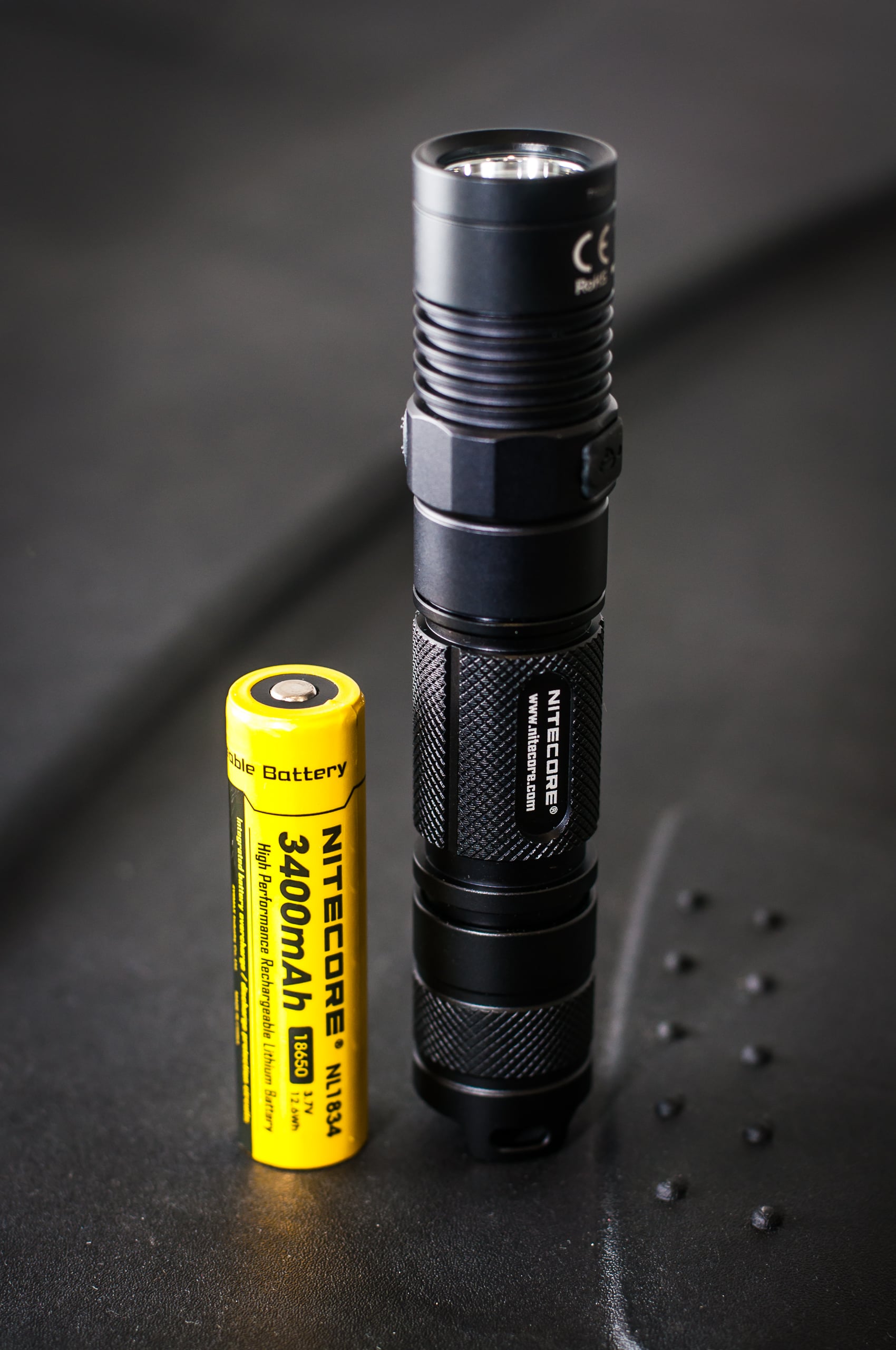 You also don't have to be worried about putting the battery the wrong way in as the flashlights detects the polarity and protects the LED from getting burned.
All that in a body that weights 87 grams.
Operation
A neat feature is the ability to charge the flashlight directly without removing of the battery by simply plugging in the included micro-USB cable into any USB ports, be it a computer or a charger. This allows for easy recharging in the field with an external battery pack for example. It takes around 6 hours to fully charge the battery.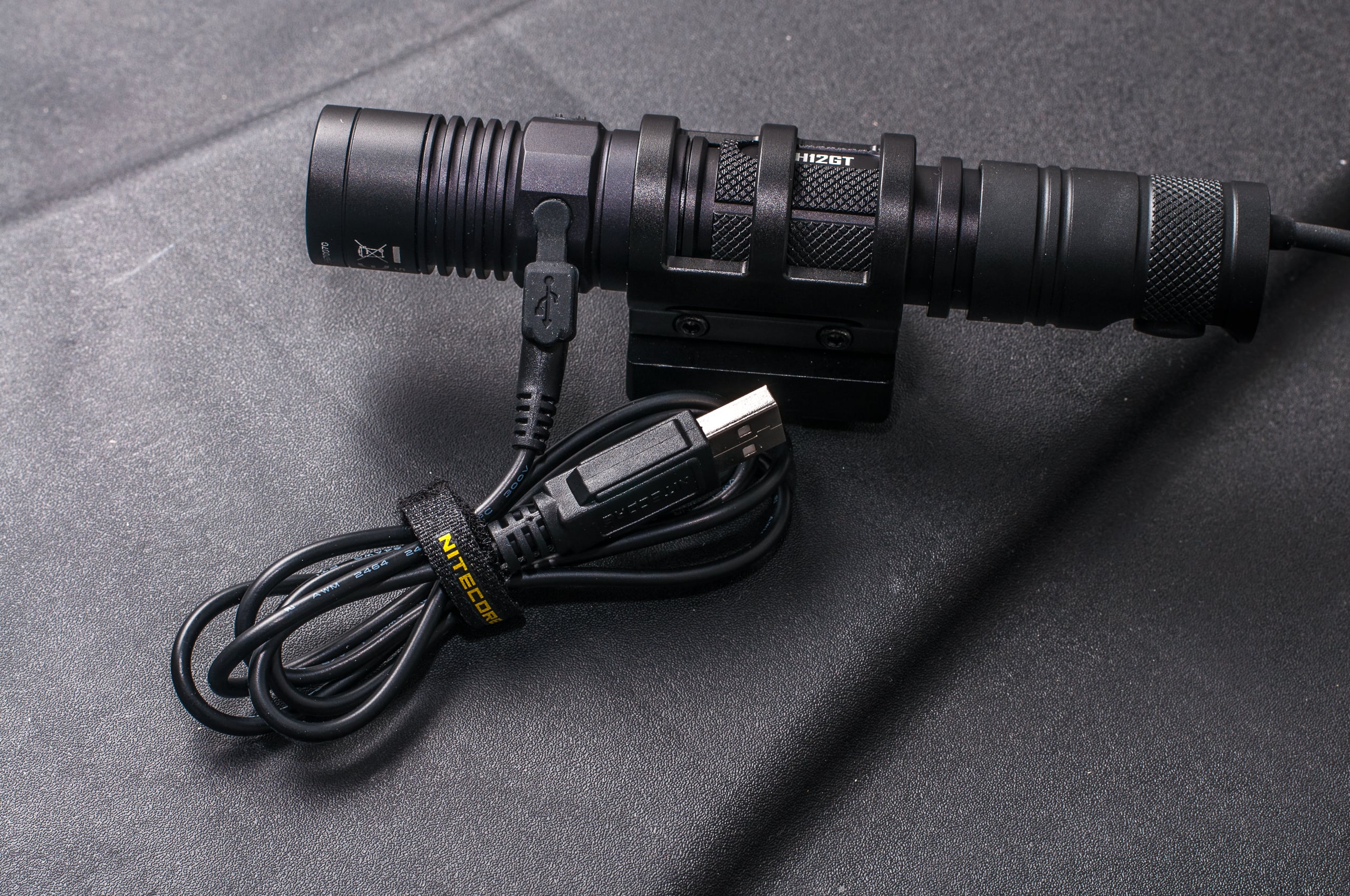 The included MODE button allows for selecting one of the 4 brightness levels. When pressed for over a second, it also allows for changing to a strobe, SOS or beacon mode. Strobe is very fast and quite epileptic we must say. The last brightness setting will also be remembered, so next time when the user turns on the torch, it will default to that setting.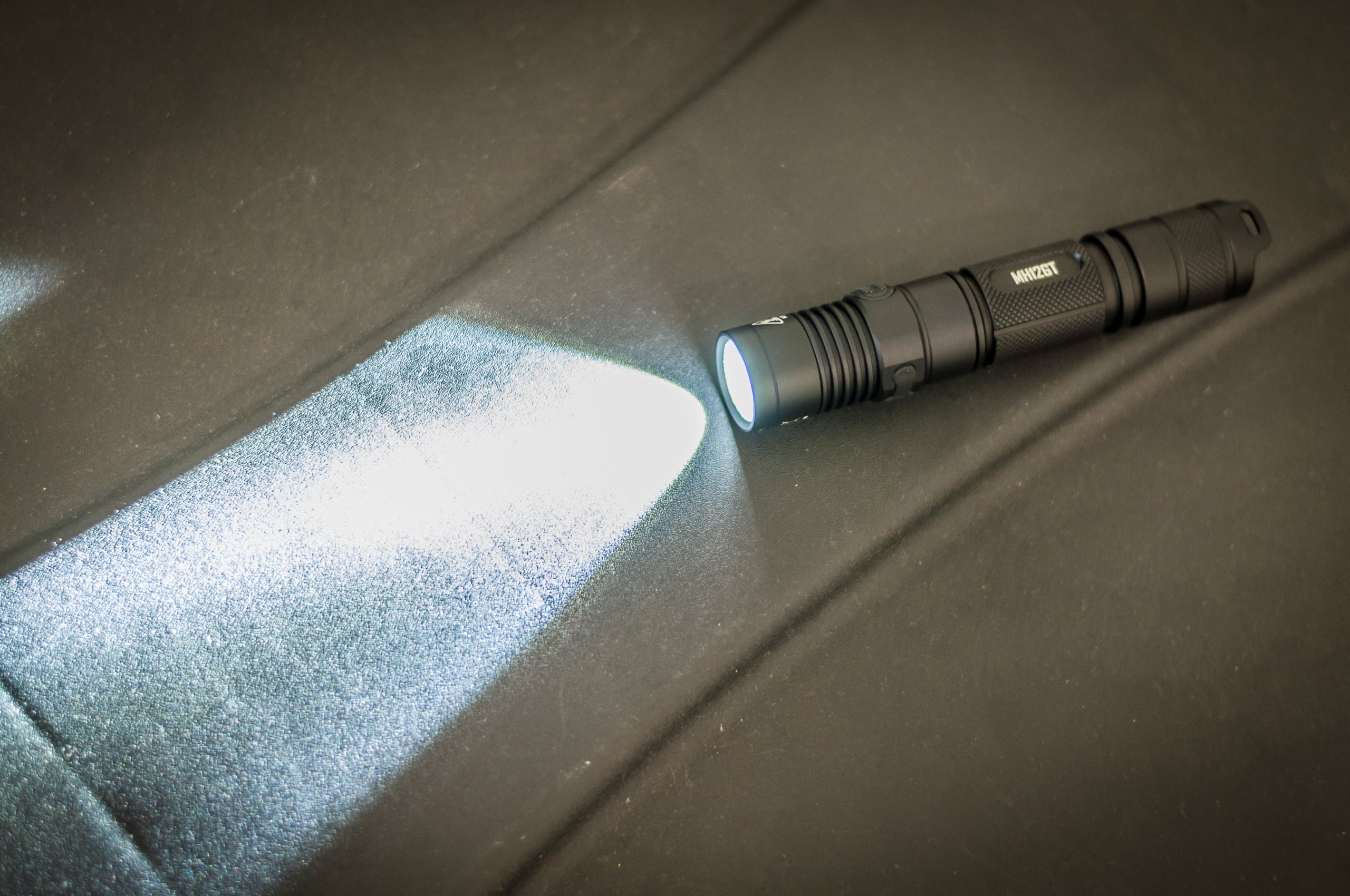 The MODE button also features a power indicator. When the battery level falls below 50% it will start blinking in a blue colour. When we run out of juice, it will start blinking rapidly to let the operator know to change or recharge the battery.
The main tail switch button has a quick momentary switch on mode, when the cap gets pressed just slightly and constant on, when the button gets depressed.
The amount of light that this torch produces is intense. The top setting is probably too much for indoor use, but for open air use? You could not ask for more. The beam is nicely balanced with not too much splash around the main core.
We've also mounted the torch on the Nitecore GM02 rifle mount and connected it via the RSW1 remote switch. The mount works perfectly fine, we just wish it was a little bit more low profile.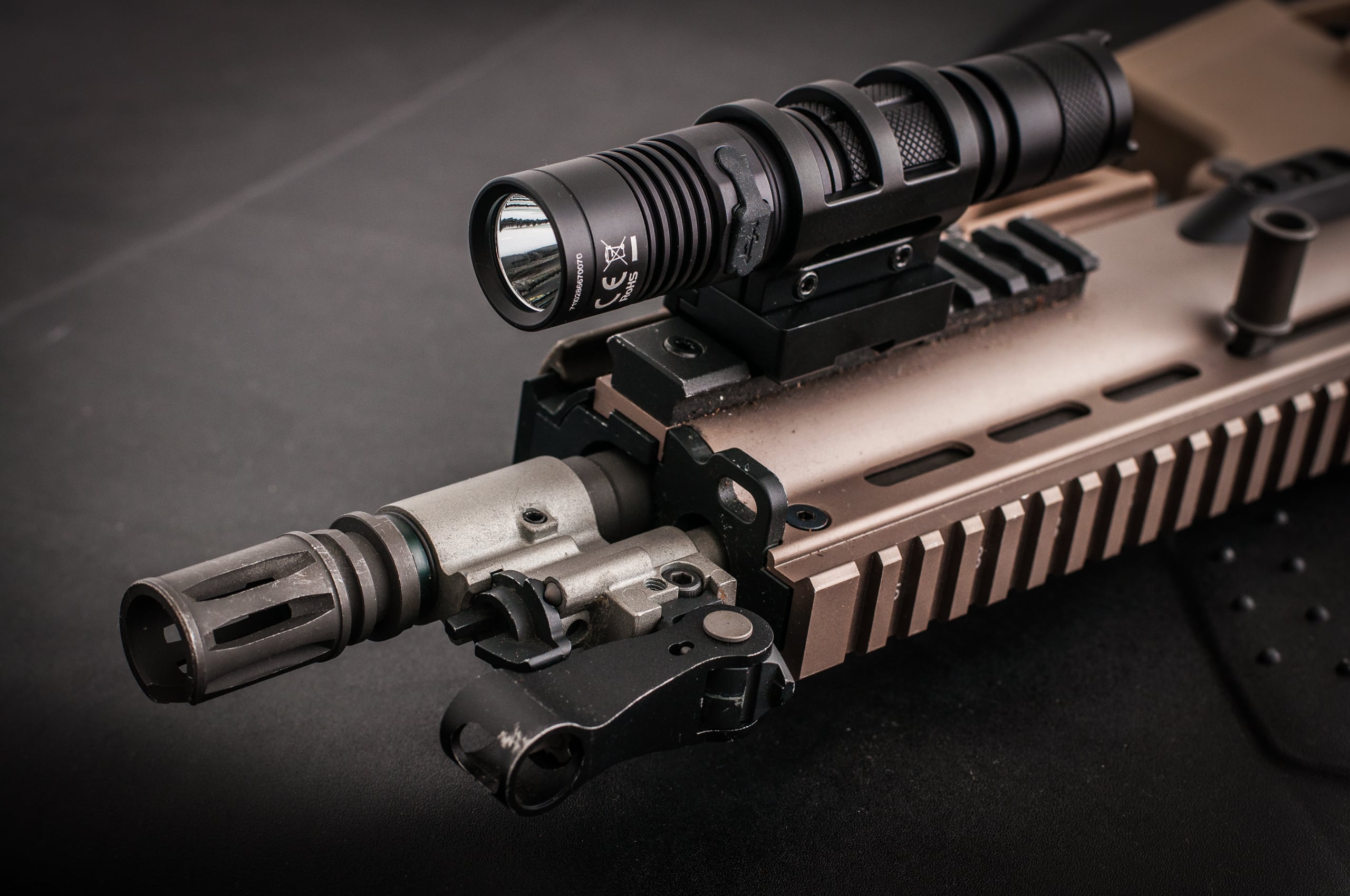 The remote switch works as expected too. It features a normal push button in a case when it's easier to reach. The cable is of good quality and the whole construction will protect against water. The very positive click feels just right.
Summary
We've been very satisfied with the general quality of the product. From the manual in many languages, to the build quality and included accessories. Its performance is fantastic too. For less than 1/3 of a price of a SureFire light, this torch packs a big punch!