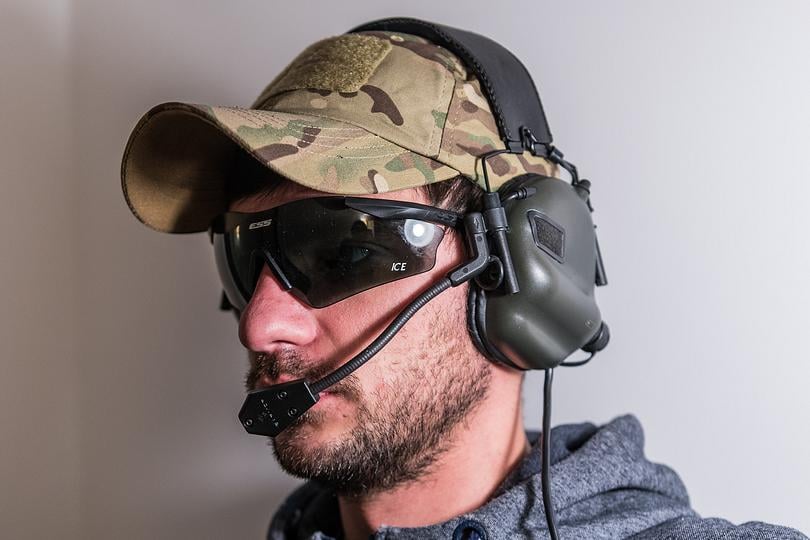 Hearing protection might not be the most important thing in airsoft, but communication is key. That's why today we are taking a look at Opsmen Earmor M32 headset that offers both.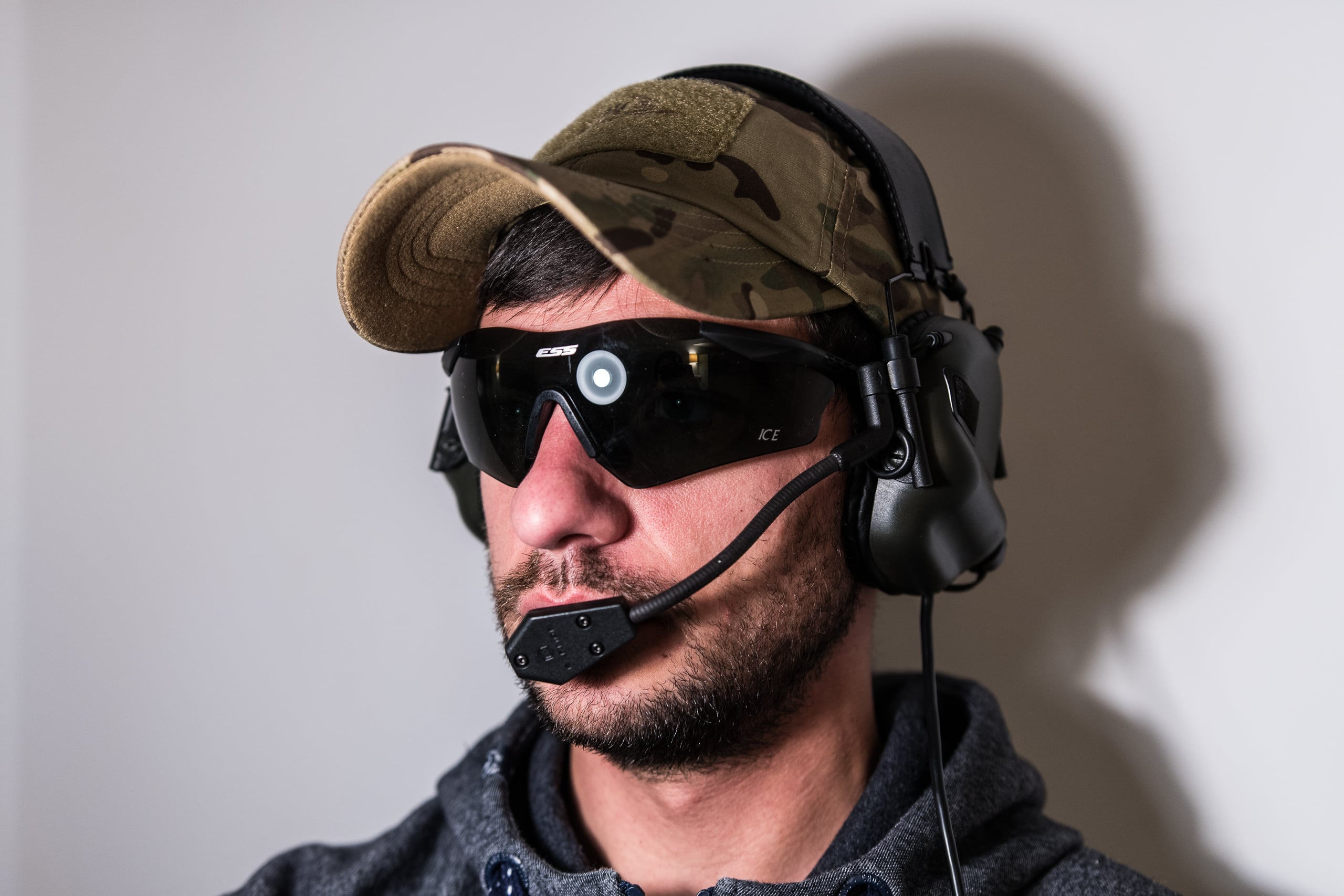 Having spent time with different headsets from Z-Tac, opening the Earmor box gave much better first impression. The headset feels very solid and the quality of materials gives an impression of much better quality. Interesting observation given comparable or even slightly lower price for the Opsmen headset.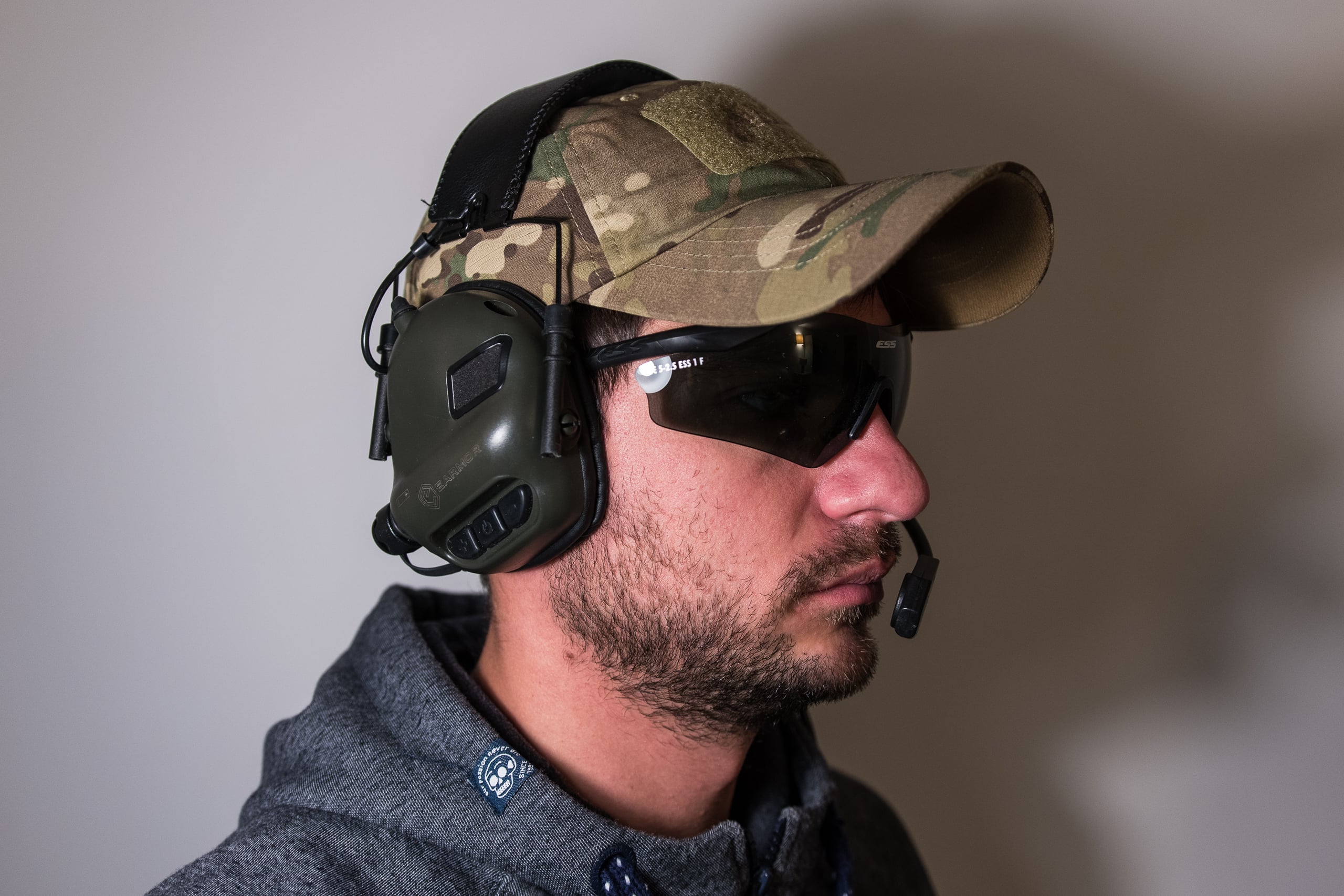 Build and Materials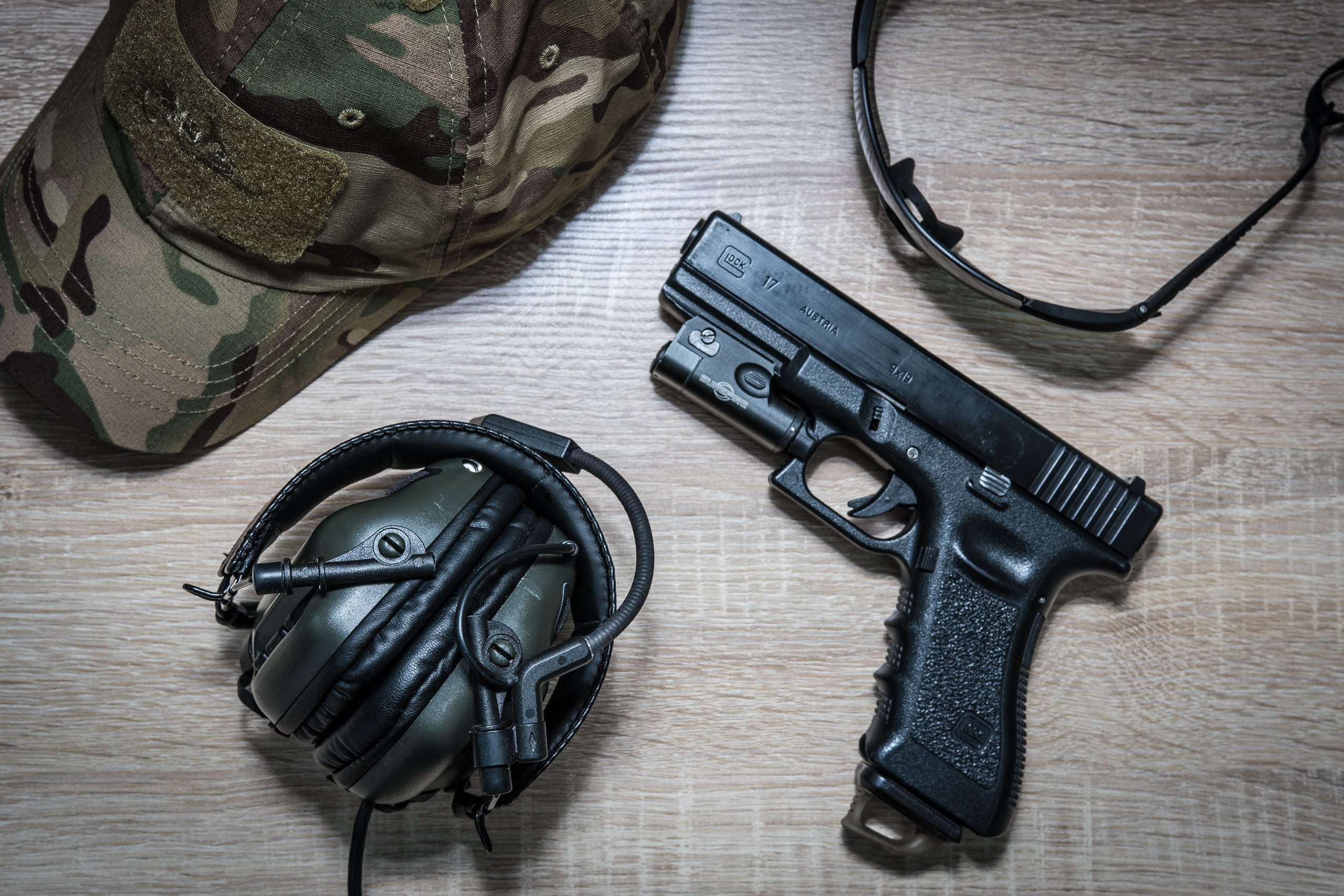 The headphone shell is built using a sturdy polymer material. The padding is fantastic. It's very soft and comfortable, even when wearing it over glasses. The headband is also covered with slightly padded material that resembles leather. All the polymer pieces leave an impression of high quality and robustness—big improvement over Z-Tac products. The cables seem strong and well protected from getting squished.
The headset resembles a combination of both Peltor Comtac and MSA Sordin combined. The buttons look like taken from the Sordin, but the overall construction is closer to the Comtac.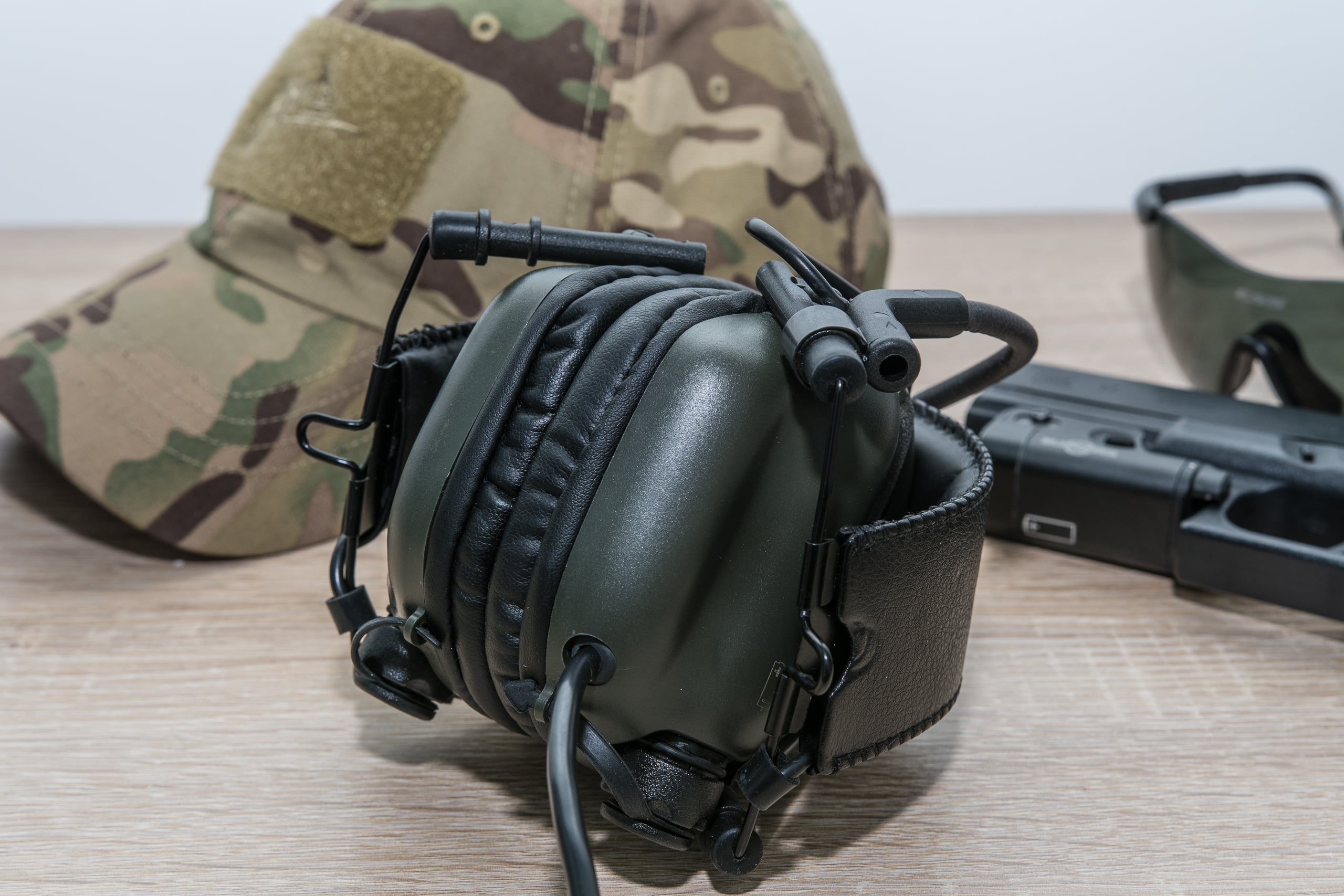 Interesting feature is the ability to move the microphone to whichever side. You can place it on either left or right headphone mount depending on what feels more natural to you.
It's also waterproof with IPX-5 standard, gives 350 hours runtime and 4 hours auto shut-off mechanism.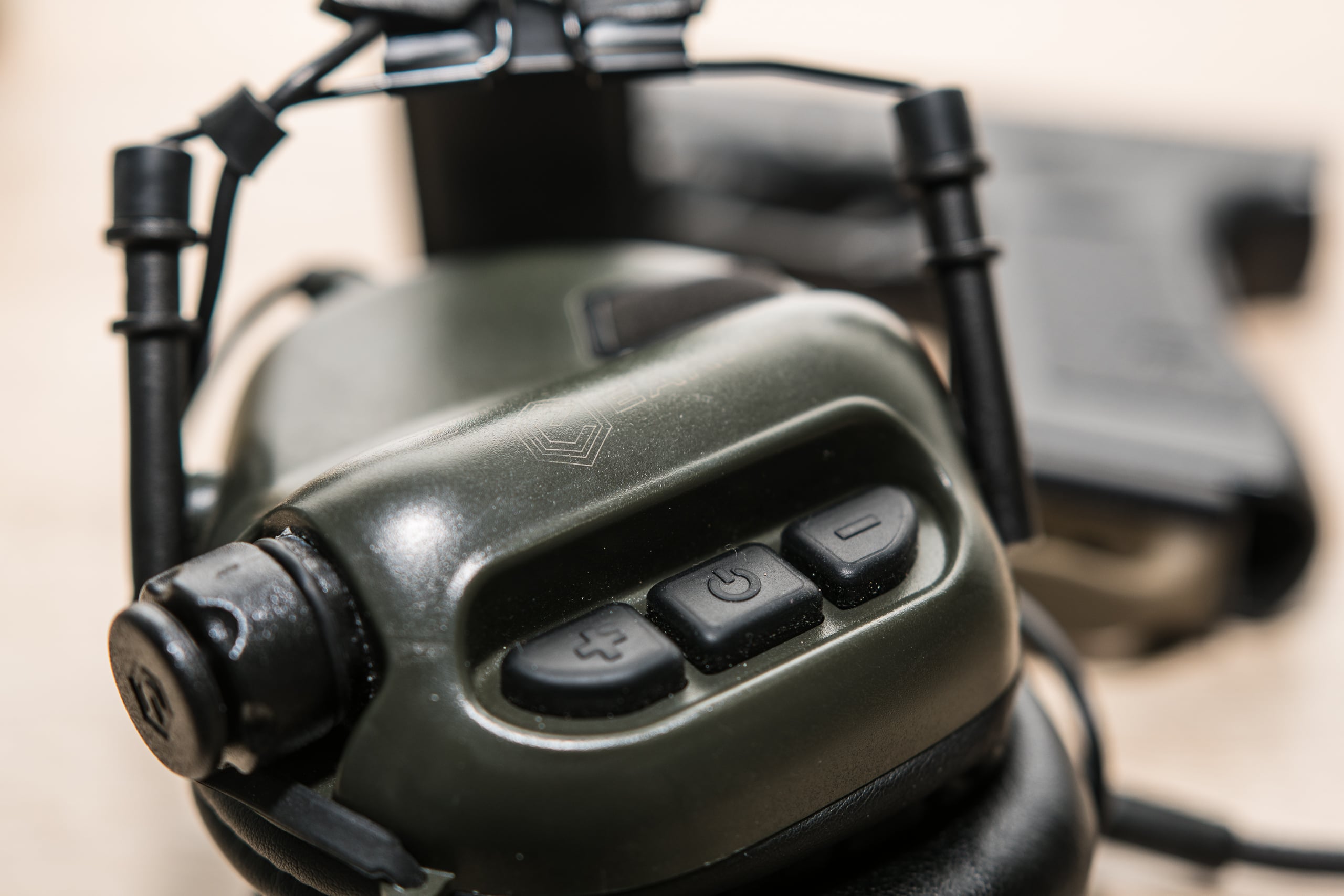 How it works?
Each headphone holds one triple-A battery that's hidden under a cap. It's fairly easy to open it compared to robust solutions from Peltor or MSA. Quite ingenious I might say. It's possible to quickly pop open the container, slide in the batteries and off you go. Neat.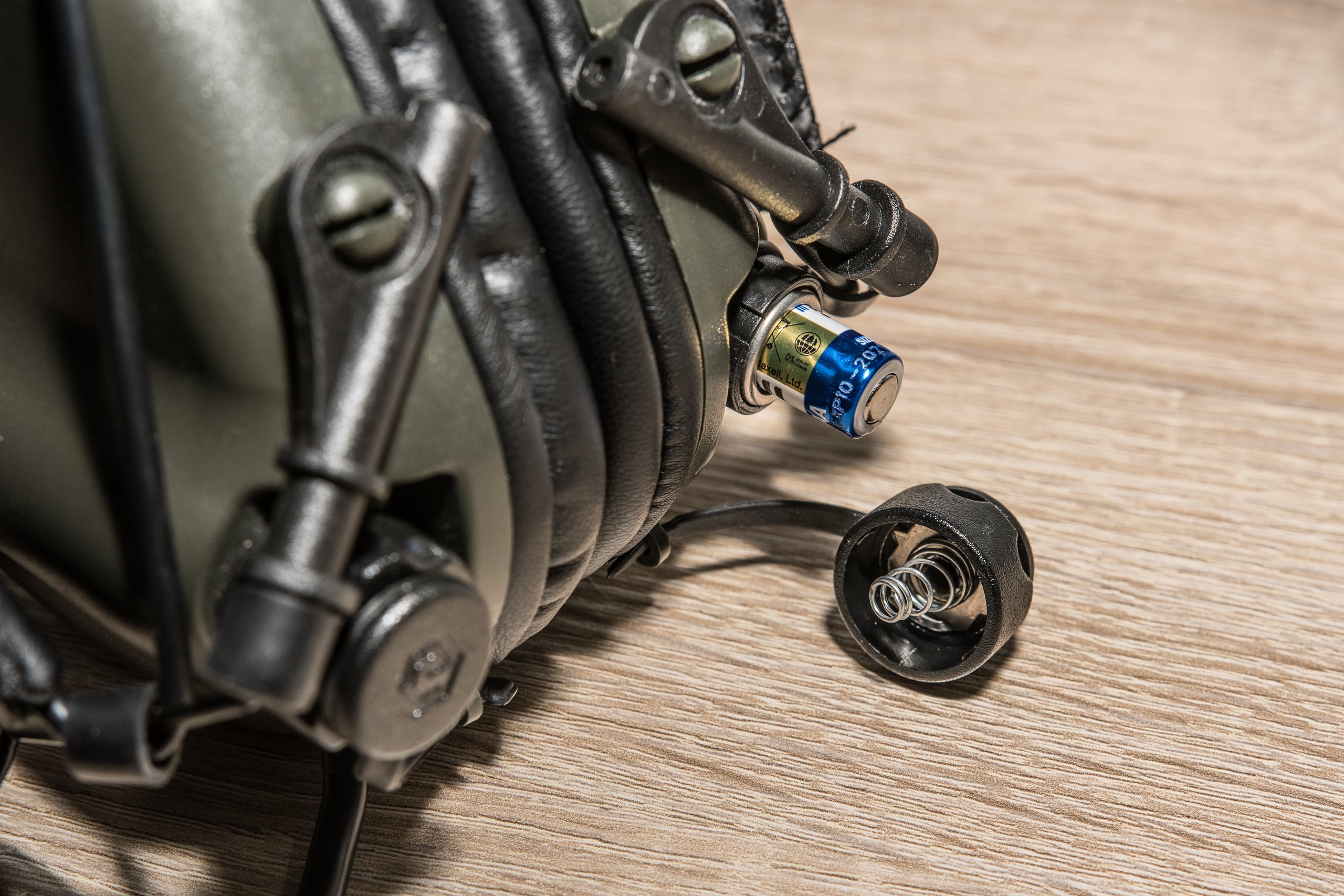 The middle button is used to turn the headset active sound amplification on or off. Hold it for few seconds and it turns on, same to turn it off. The other + and - buttons are used to adjust the level of amplification. There's three. A bit less compared to Z-Tac, but it does the trick. The sound is loud enough on the third level, where I like to keep it.
Both microphones pick up the sounds around you and transfer them to your ears, making it sound like no headset is being worn. You can notice the difference when you turn that feature off and the sound around you is muffled. This is why the headset is NRR22 rated for noise reduction. It helps protecting your hearing where loud booms happen. Everything above 82 dB gets suppressed.
The headset sports a standard way of adjusting the length. The headsets slide easily on the rails, which is where the first problem gets exposed.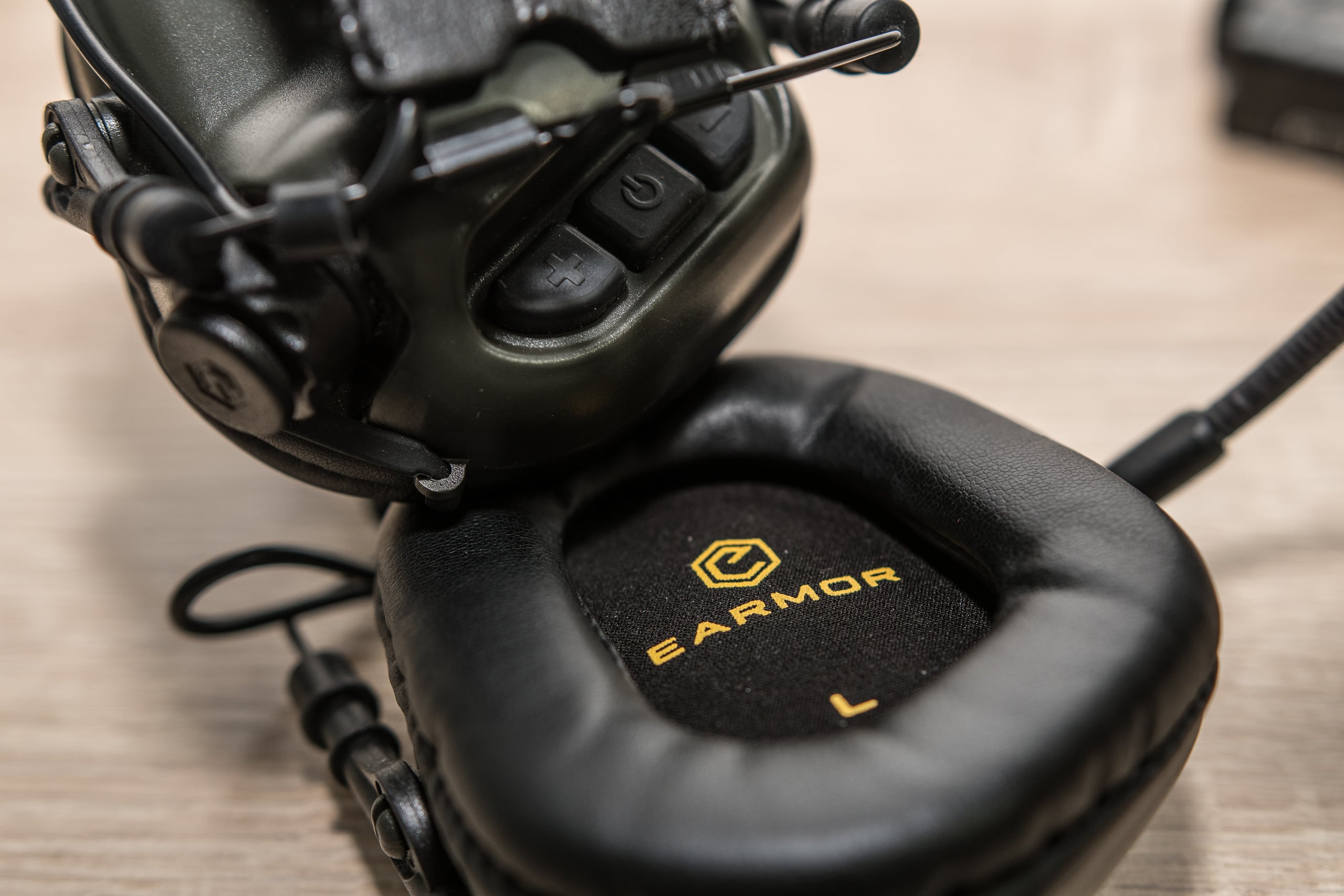 Z-Tac headsets have a much firmer adjustment. With Opsmen I found that the rails would extend all the way during using. It basically means that the headset starts sliding down your ears and I had to readjust it every few minutes. It got even worse when I got sweaty. It got to a point where it was really annoying and I was close to taking them off completely. I've spoken to the Opsmen representative and that's something they are actively working on and they are looking for a solution for this problem.
Using it
Taking the problem above aside, the actual sound amplification worked great. Communication over the radio were always received loud and clear. The microphone is good and I was heard loud and clear too. Like with other headsets, it does not have to be turned on in order to send and receive radio communications. It just has to be plugged in to the PTT. Another interesting feature is that the headset requires Opsmen's own PTT. It won't work with typical Z-Tac replicas, as it's compatible with real NATO standard. Military PTTs work too.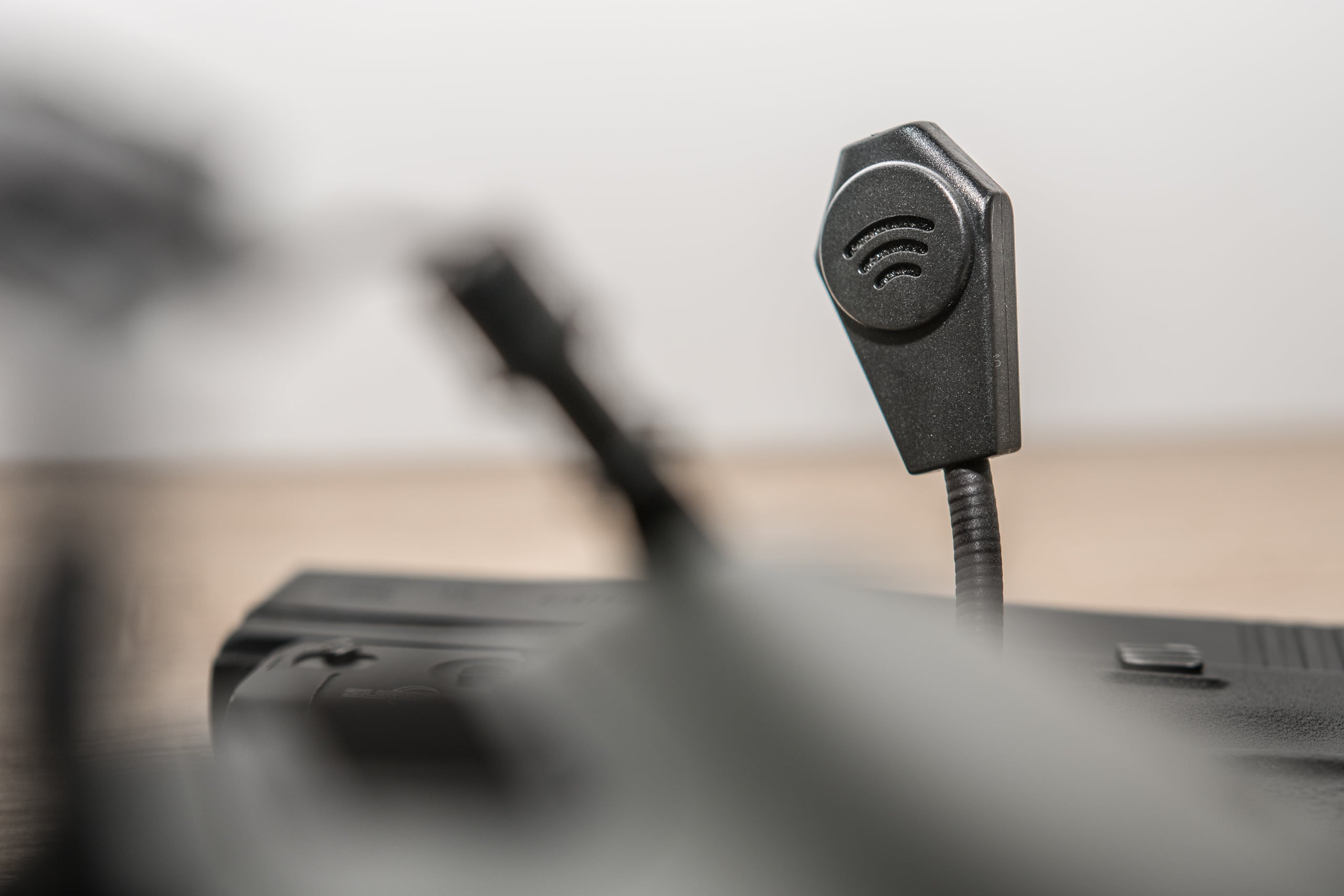 Another issue exposed during use was really bad contacts with the battery. Sometimes simply tapping the headset would make it turn off. I could not believe this at the beginning and after the first longer use I thought my headset was a lemon. Looking around I managed to bend the contacts on the cap and that removed the issue. I've contacted Opsmen and I was told that this issue has been solved in newer headsets, but I was not able to verify that claim. Bending the cap contacts also made them put more pressure on the batter and given the way they close, it's possible that the caps can come undone. This has to be fixed in future too. There simply needs to be a firmer closing mechanism.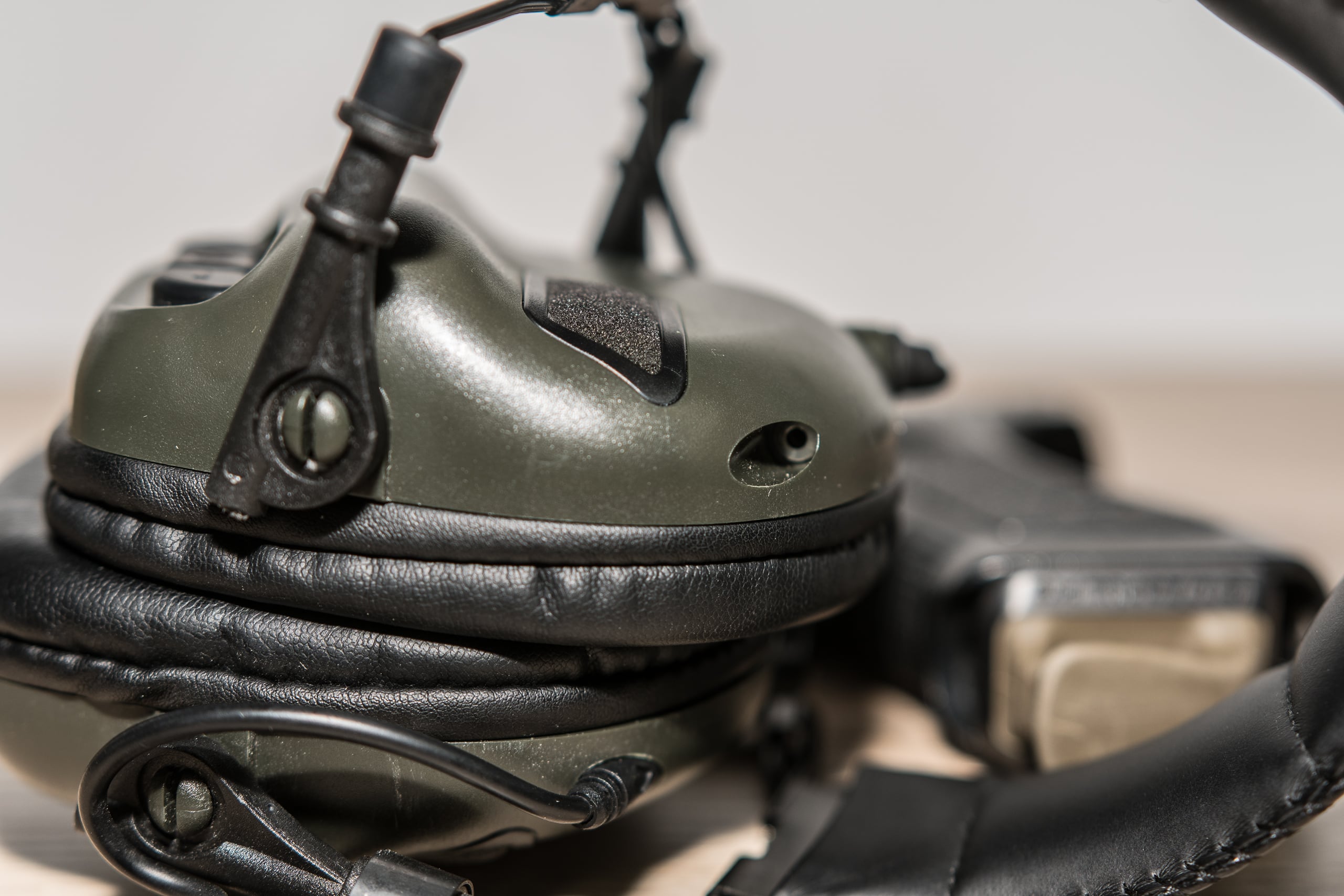 Verdict
I'm really torn. On one hand I really like the headset. It feels great, it's very comfy, but some of the issues I had were dealbreakers for me. On the other hand, the product feels great, has nice features and is a great alternative to what's already available on the market, especially given the fairly low price point. My initial enthusiasm was quickly put off, but I believe that as soon as the issues mentioned above get resolved, Opsmen will have a great product in their hands.