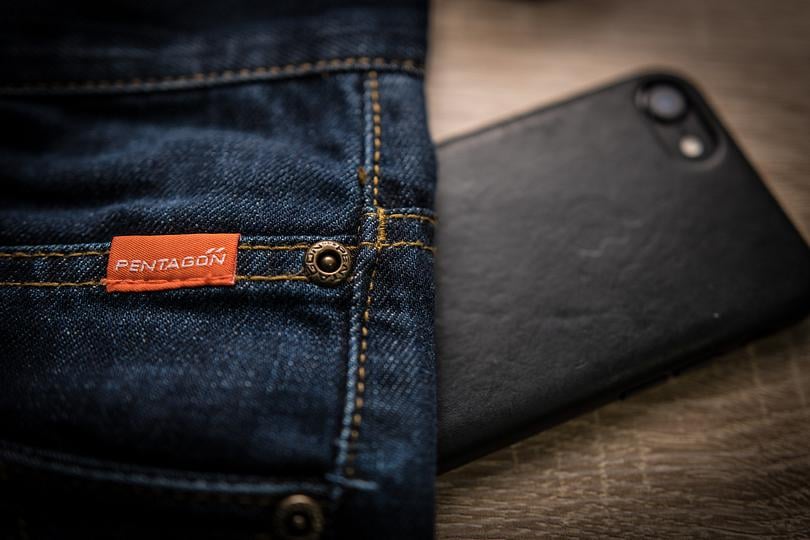 Pentagon is known for their tactical line of clothing, but today we're going to have a look at something different. Jeans. Yes, normal jeans but with a tactical twist. Thanks to our friends at Military1st we can test the new offering from Pentagon.
Pentagon Rogue Jeans is an attempt at delivering a casual look and feel with few tactical features thrown here and there. So what do these pants offer?
The design steps away from a typical full tactical, baggy cut. Instead we're offered a nice, streamlined fitting cut. We won't find any cargo pockets. It's all about making the trouser look as normal as possible.
The front features standard pockets with extra reinforced fillets for all those guys who carry some kind of pocket knife. The inner pockets are also bigger compared to the standard, non-tactical trousers.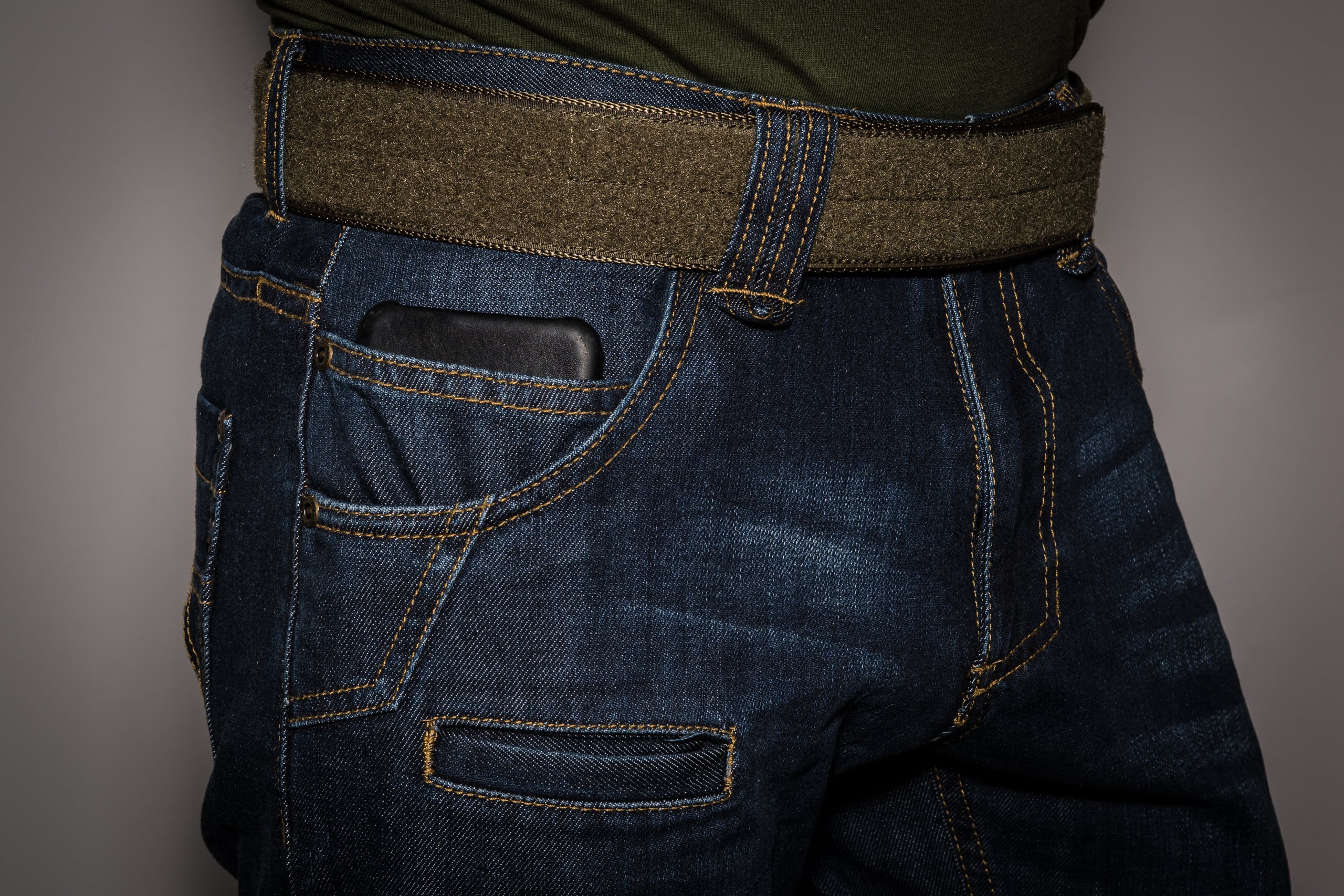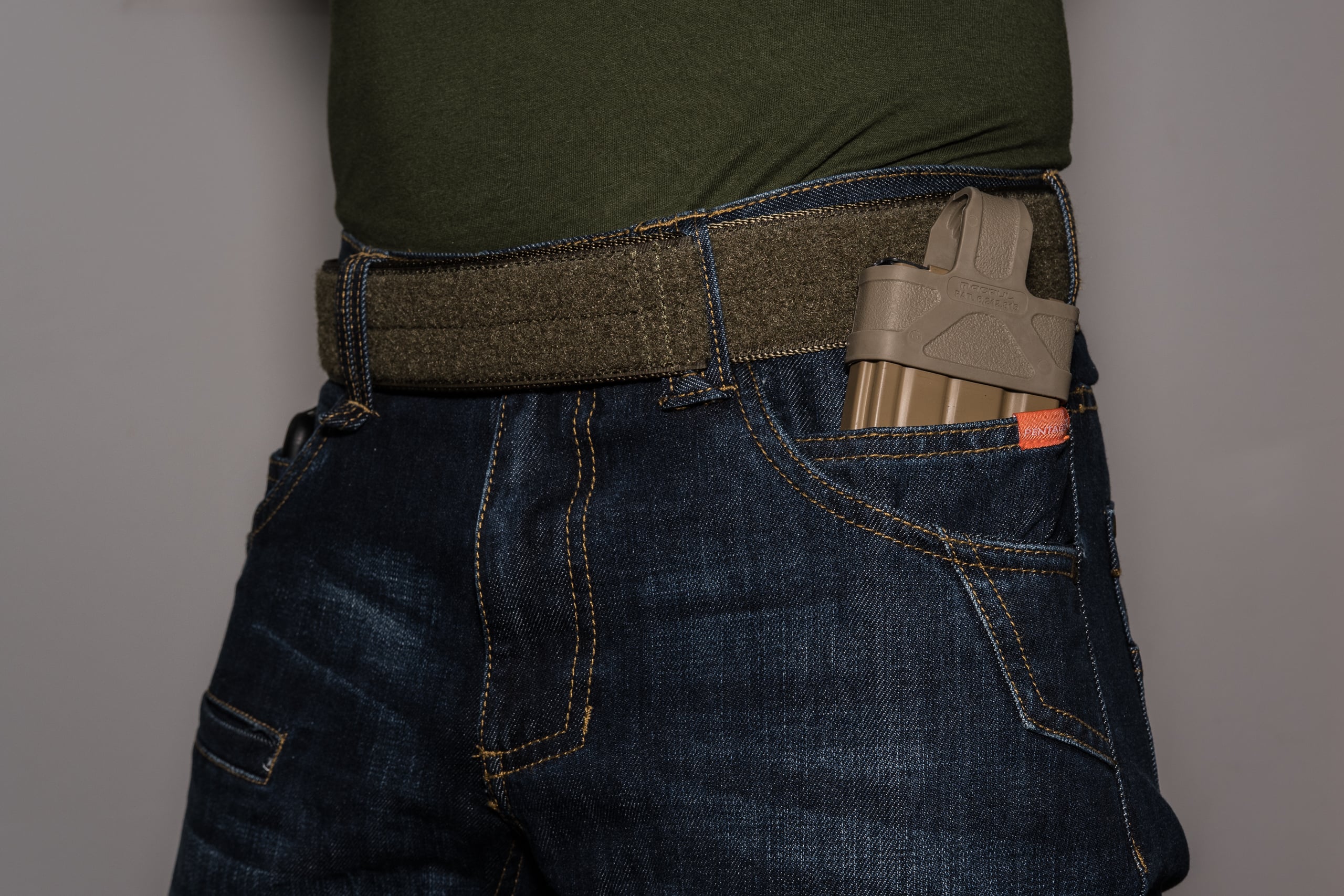 The right front also has an extra accessory pocket where you can easily slide a mobile phone for example.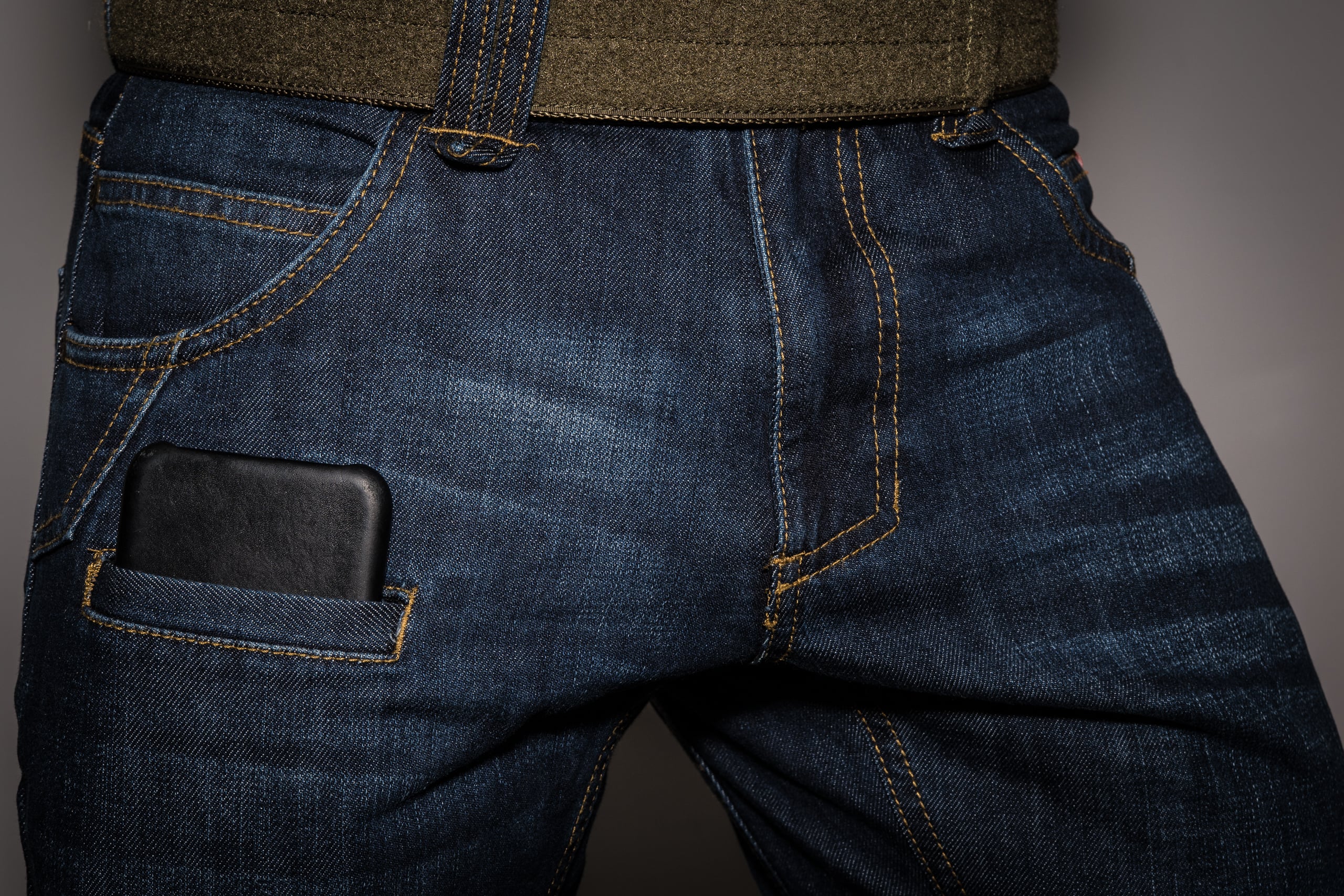 The crotch has been designed in a diamond fashion allowing for slightly easier movement in more active environments. The flier is a YKK self-locking one. You can't build trousers without YKK nowadays, can you? :)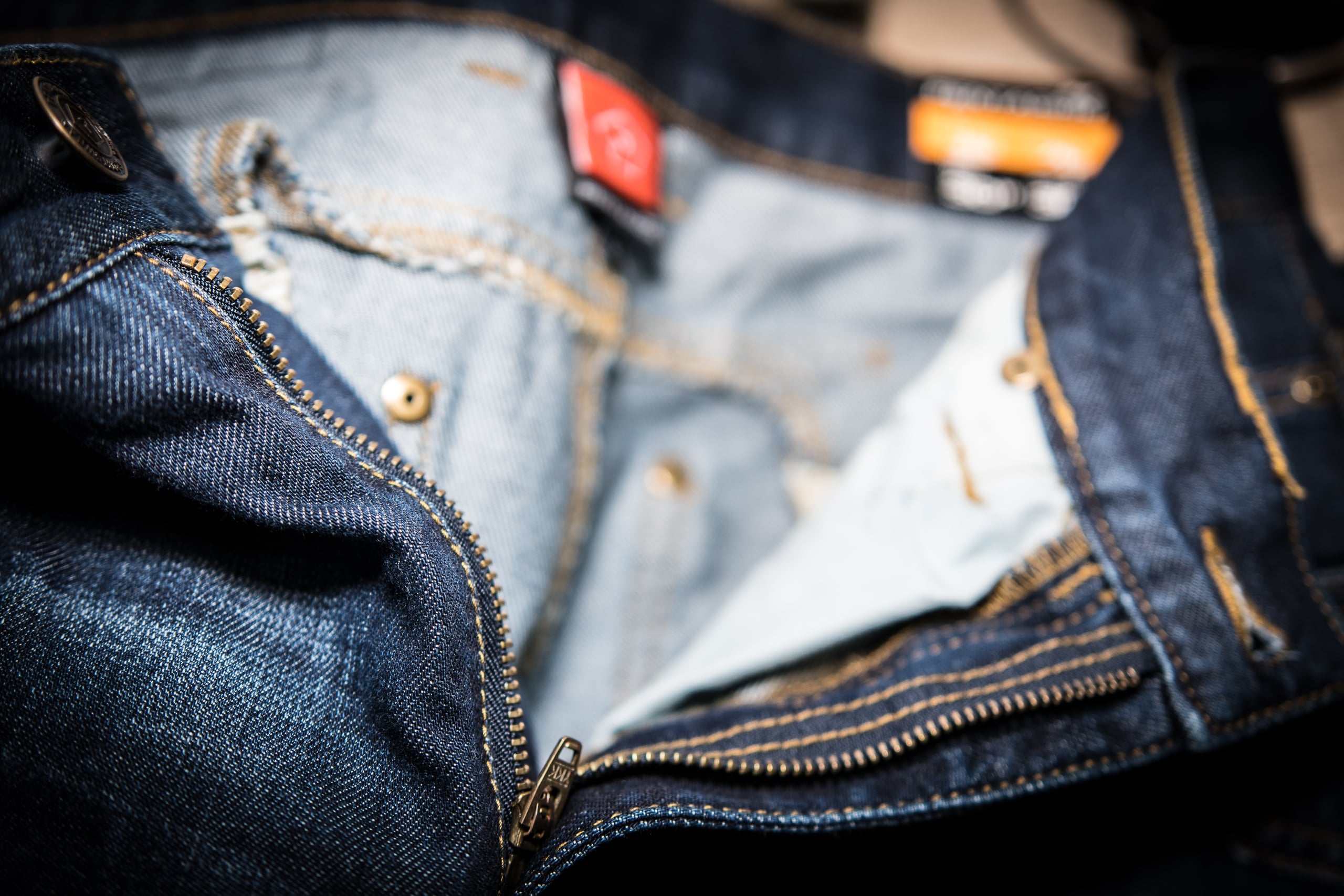 The back, apart from standard pockets, features two extra concealed pockets. They will accept AR and AK style magazines no problem, although the mag will stick out a little bit. Other items, such as mobile phones or minimalistic wallets will stay in those completely secured. Really nice feature.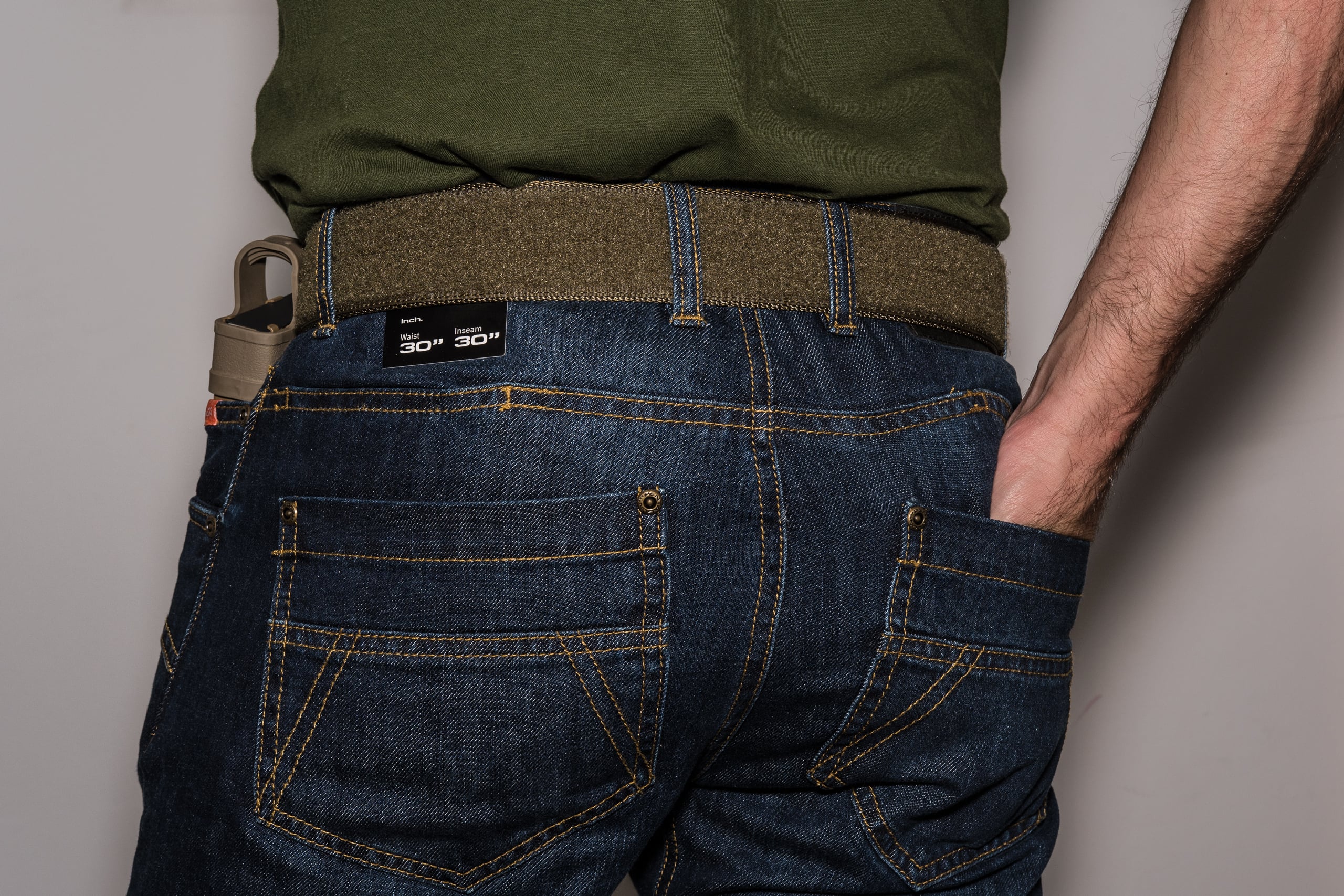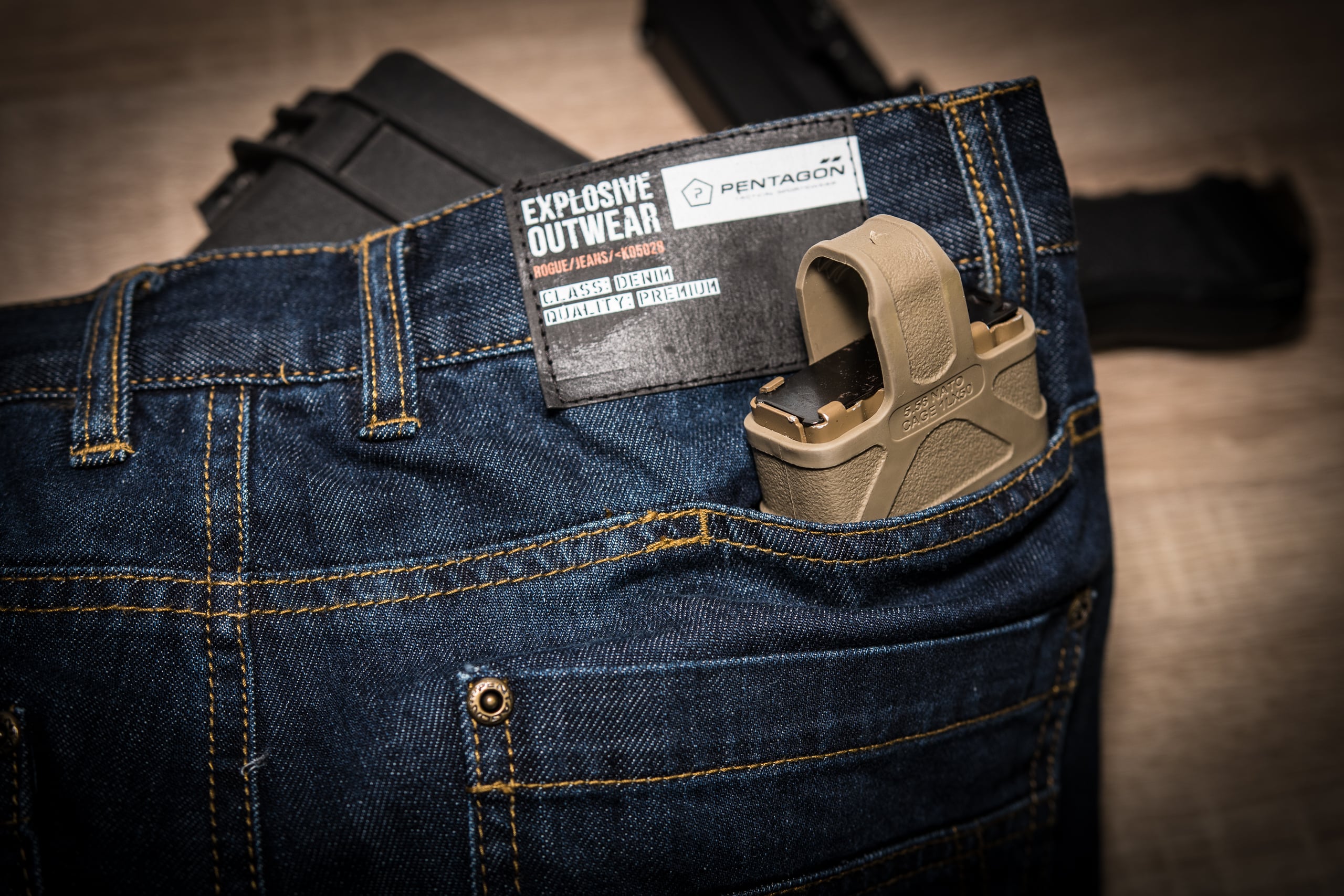 The belt loops are wide which allows wearing a full tactical belt—great for the range days!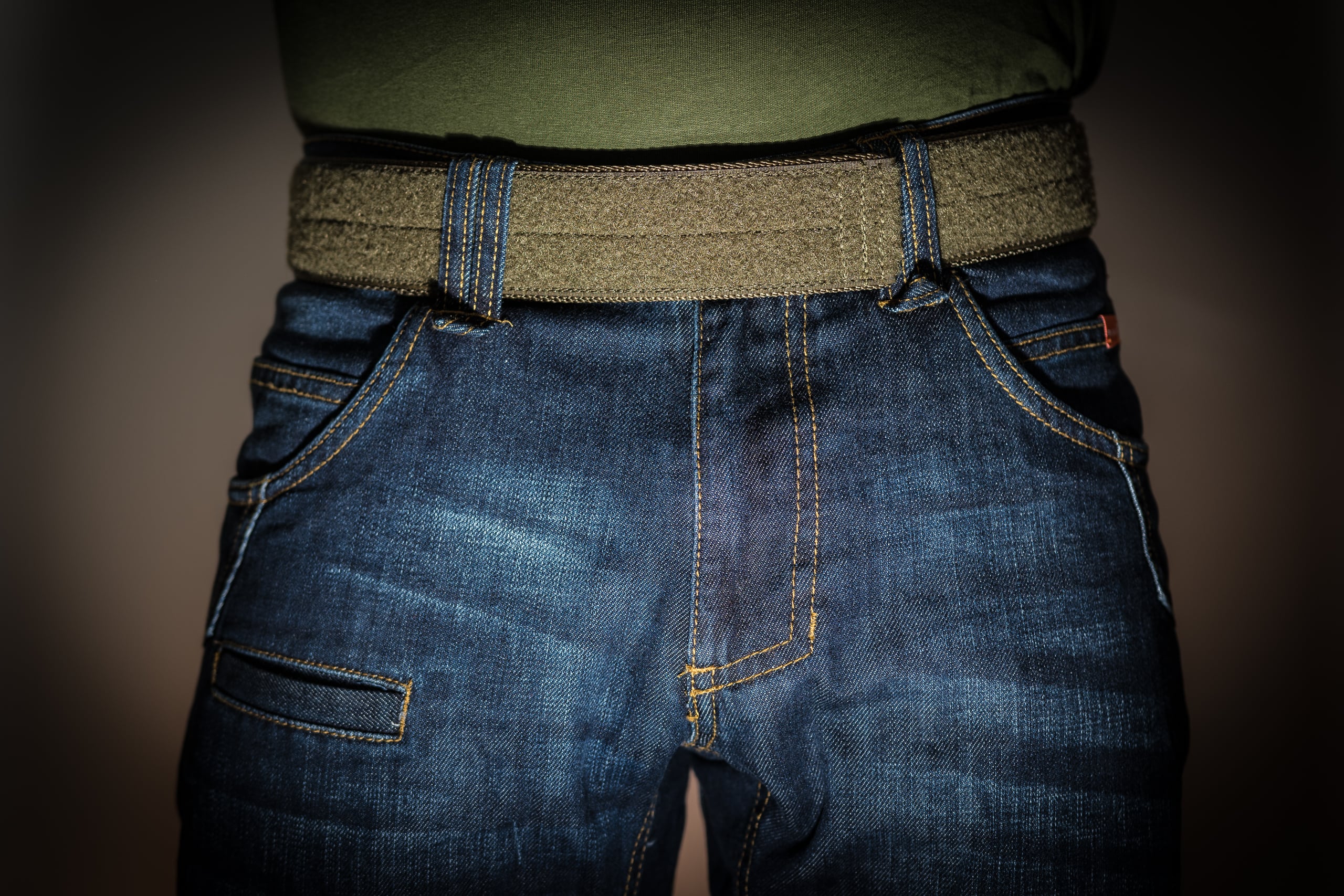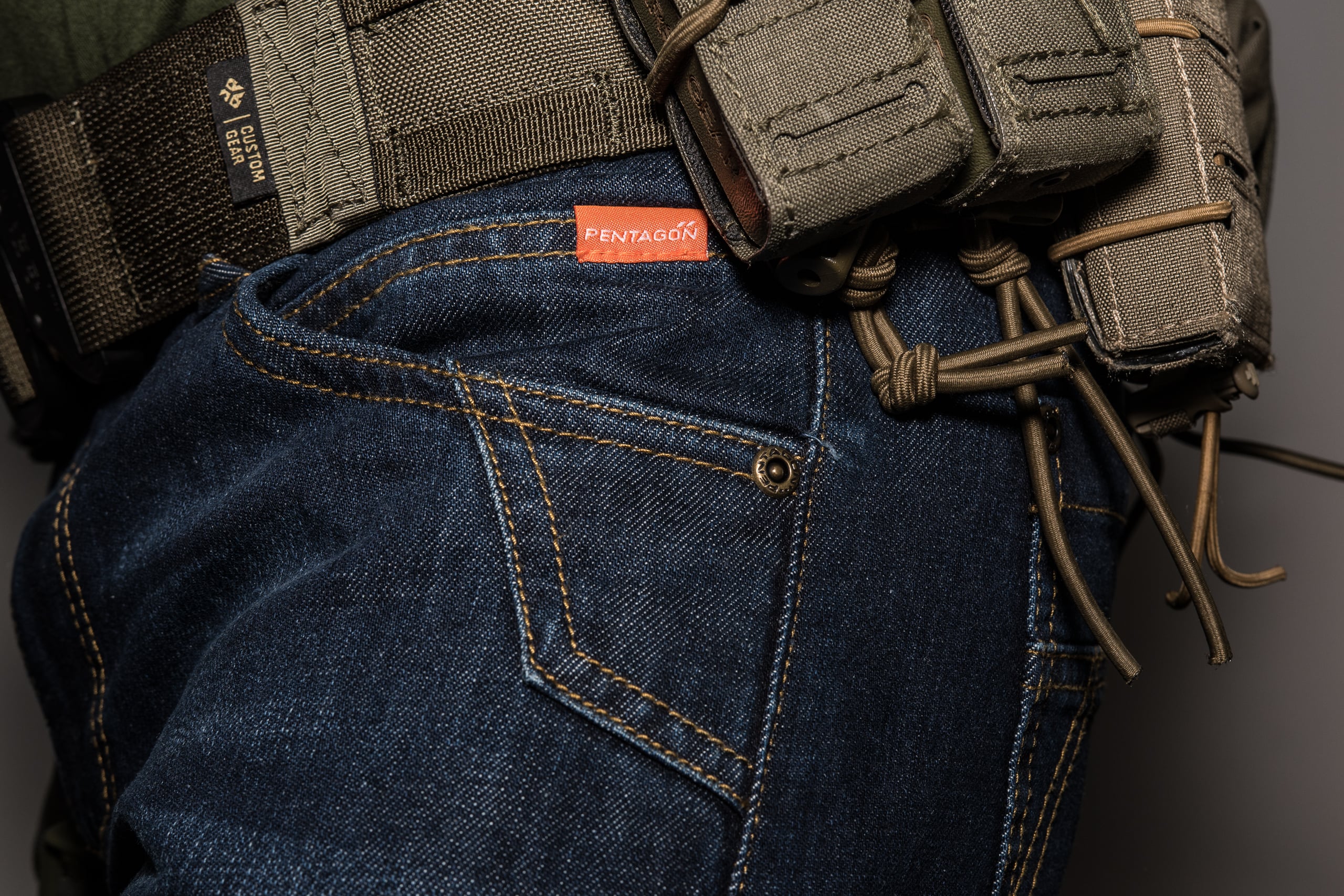 These pants work great as a casual day-to-day trousers with some extra features particularly useful for EDC. We have not tried them for hiking, but given how breathable the material is, we'd imagine they would work well. Other than that, we think it's a great pair of comfortable pants, and we will definitely be getting few more pairs of them!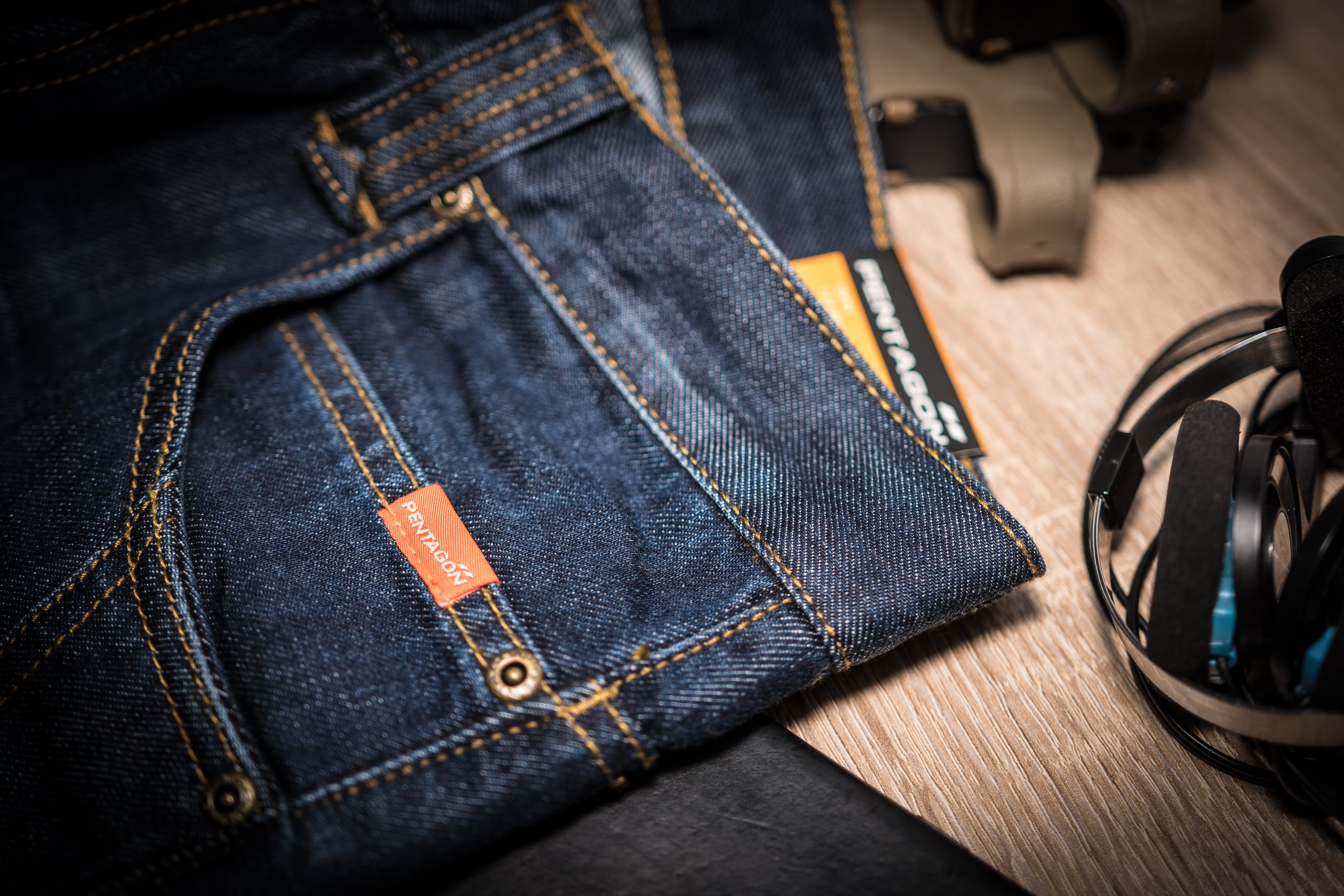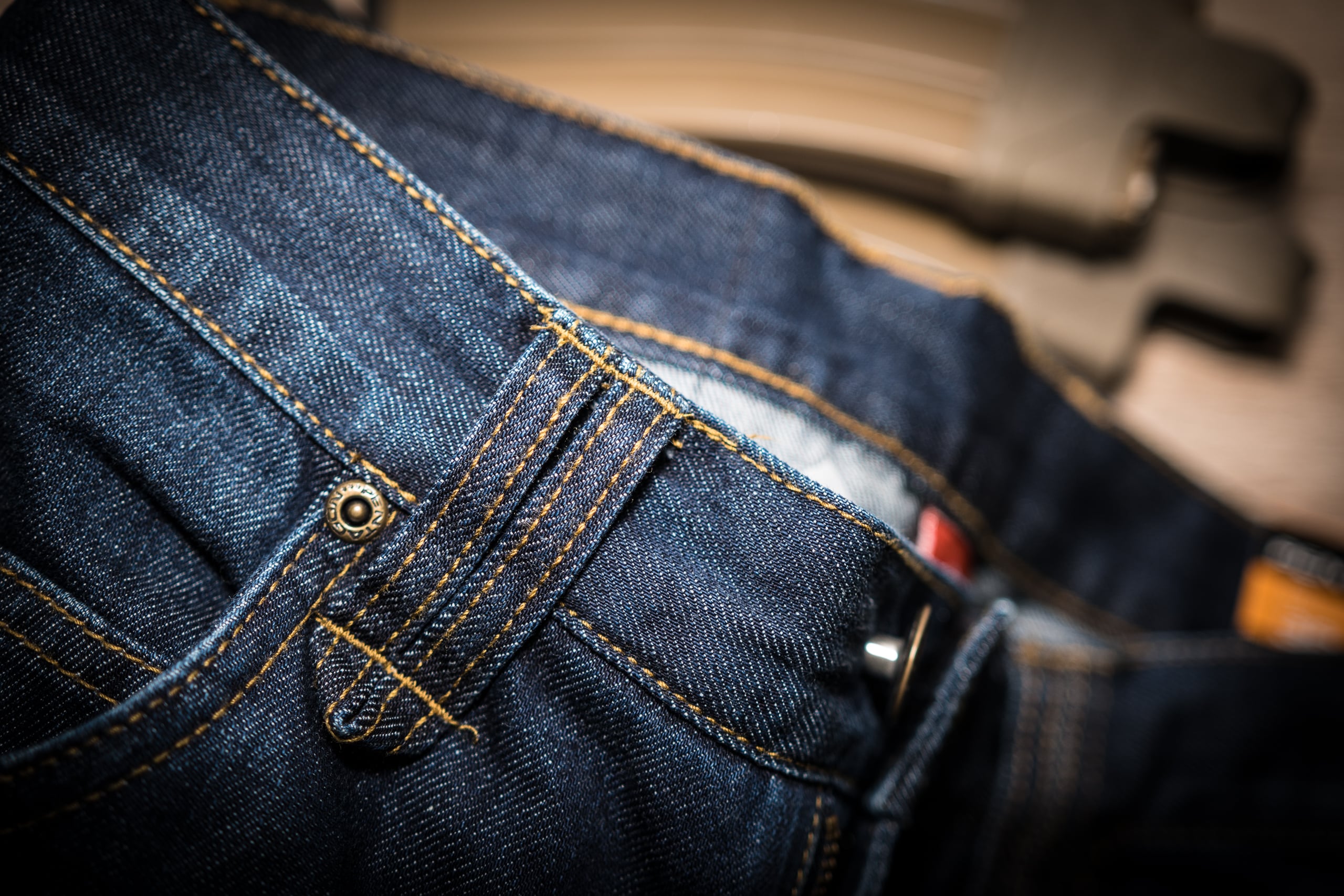 Please let us know if there's anything else you would like to know about Pentagon Rogue Jeans in the comments section below!