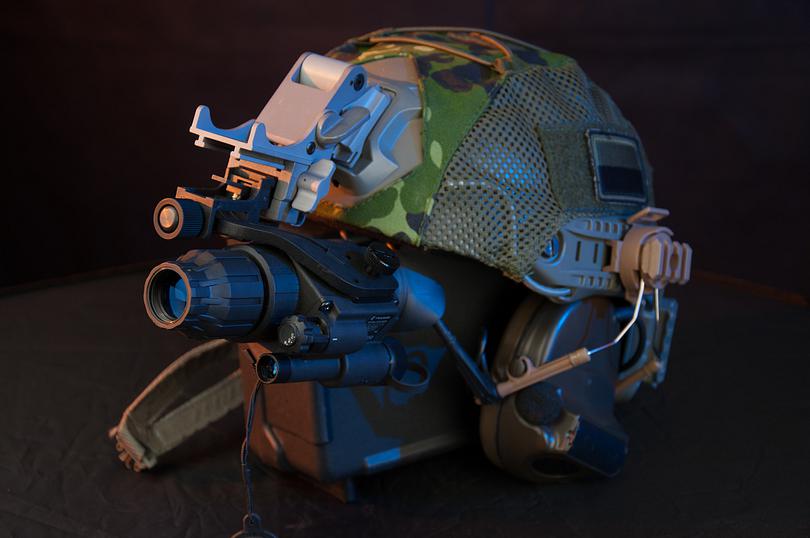 Yep, night vision. The airsofter's dream. Long have I waited to be able to stalk my prey in the night, like the deadly hunter I am. Or in my case, bimble around and get used to looking for my first NVG without squealing in excitement and giving my position away.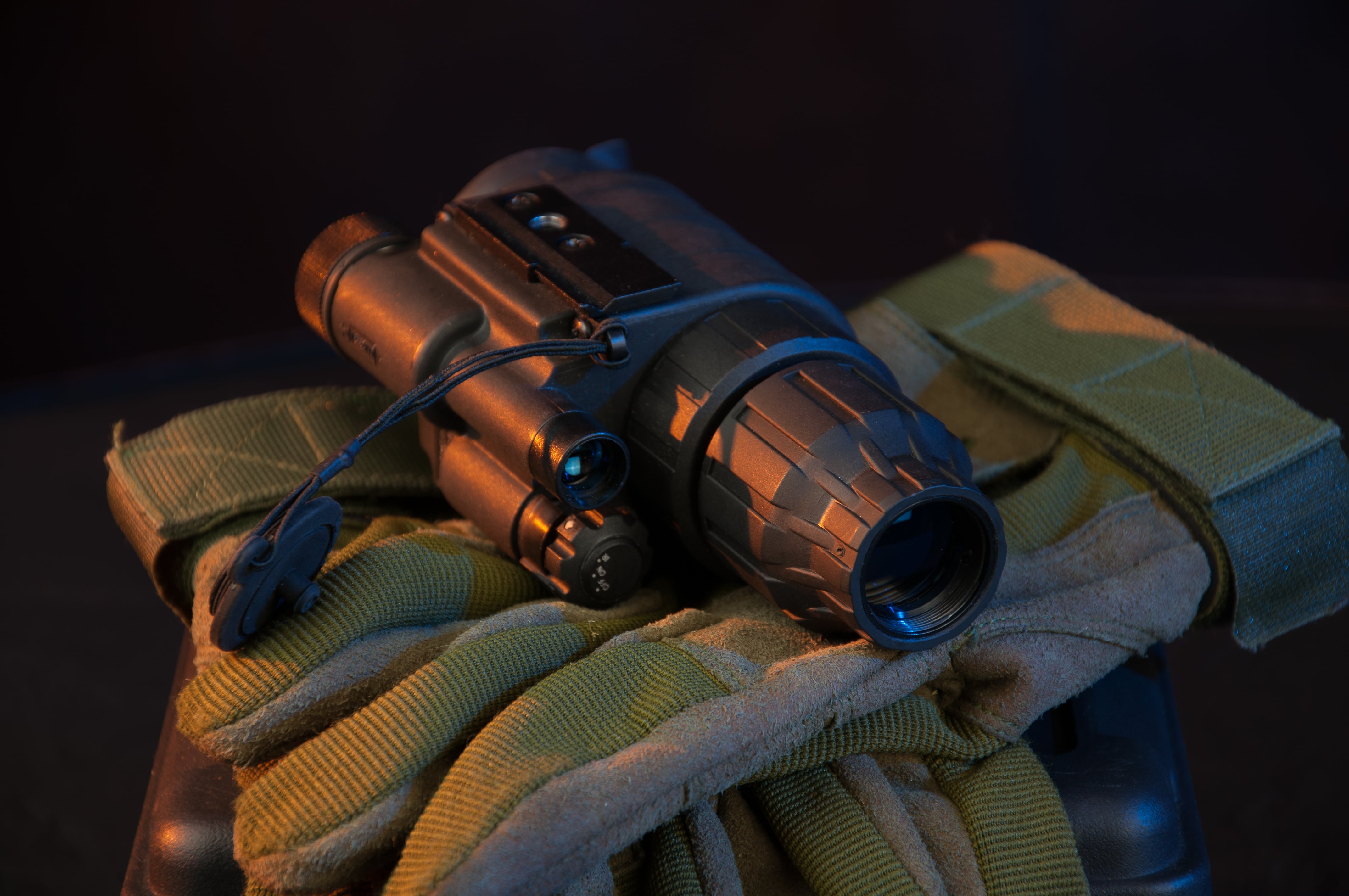 Packaging
Upon opening up the box, you can see that it has been packaged adequately and is secure. It comes with carry case, that has two pouches – the main compartment (could do with more space) and a small front pouch–this means you can put a cleaning cloth and spare batteries in it. The sling and belt loop are decent and enable you to carry the unit easily, even though it's not entirely tactical. I want more MOLLE ability.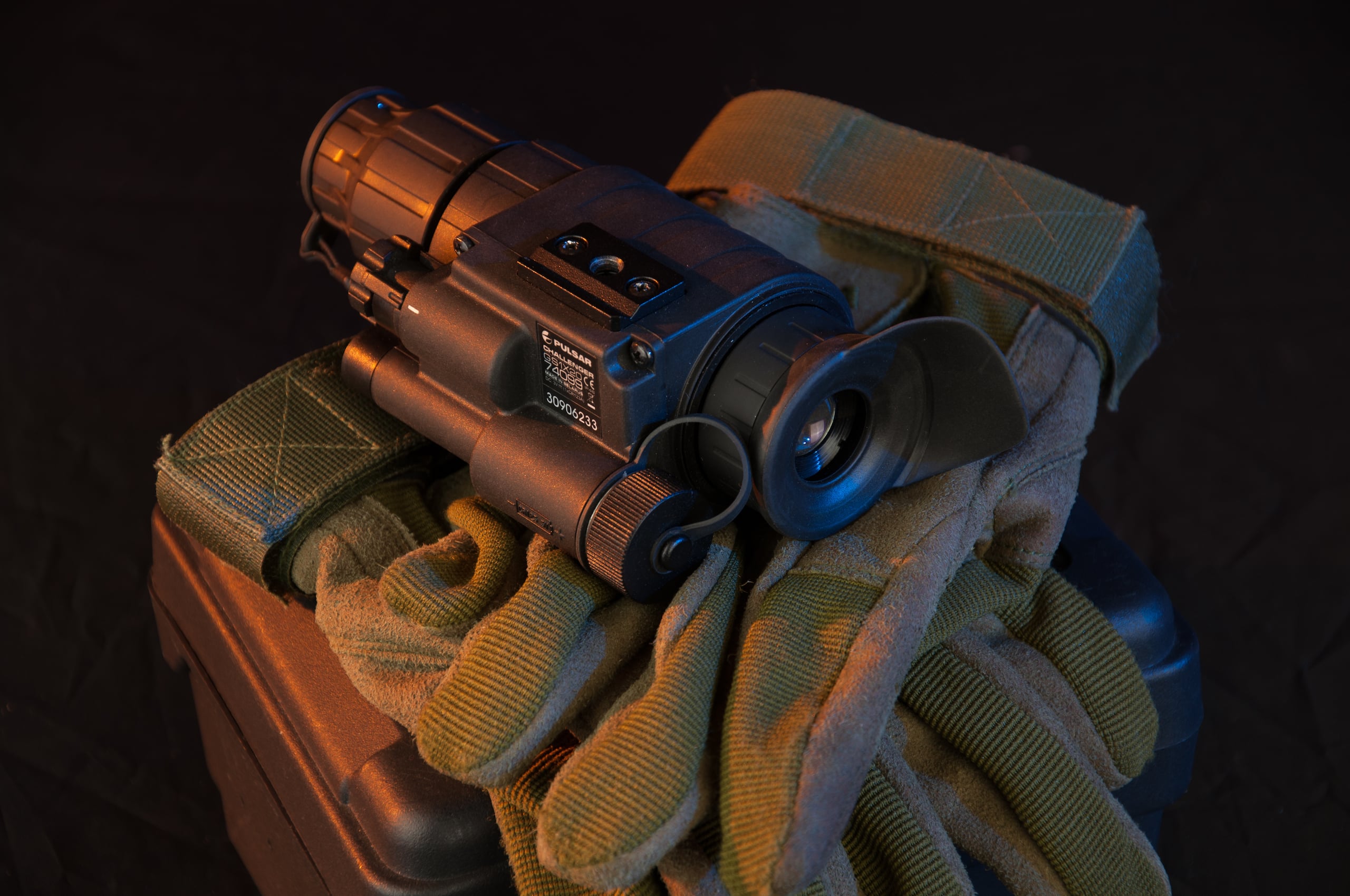 Usage
The actual unit itself is sturdily built and very simple to use. It is very lightweight and compact, can be used by left and right eye users, and used with either a helmet, head or rifle mount. There is a nice NVG power up sound (google any FPS action game with NV ability to hear it) that you can only hear when you turn it on in front of your eye. The power switch has 3 positions–OFF, ON, and ON with IR. The lens cap is secured to the unit which is great as you won't lose it but can be a little annoying when it's dangling in front of you. The eye cup can be rotated 360 degrees or removed completely so that a demister cap can be put on the unit.
Holding the sight in your hand is also very comfortable due to the ergonomic design of the body of the unit. It takes 1x CR123 battery, with the cap secured by a rubber strap and loop. Good idea to get some rechargeable batteries to sustain your NVG needs!
The sight also has screw mounts on either side of the scope with a groove for secure mounting. The mounts can be turned around to adjust for different mount shape, sides and sizes. Fits perfectly onto a J-Arm mount.
This is a GEN 1 night vision unit, but in terms of quality-price, it is absolutely great. In low ambient light conditions, the image is surprisingly clear. Add a separate IR torch and it's even better. The IR torch included in the unit is alright and helps but in this case is not a strong as a separate torch. With a full moon and clear sky, wandering around buildings, court yards and places like open areas, you can see a lot, and quite clearly. In light woodland it is obviously darker but still decent. When in a totally dark environment, like in a dense forest or inside a building with no light, you NEED an IR torch otherwise you won't see anything and it's difficult to navigate. But what do you expect for a generation 1 unit.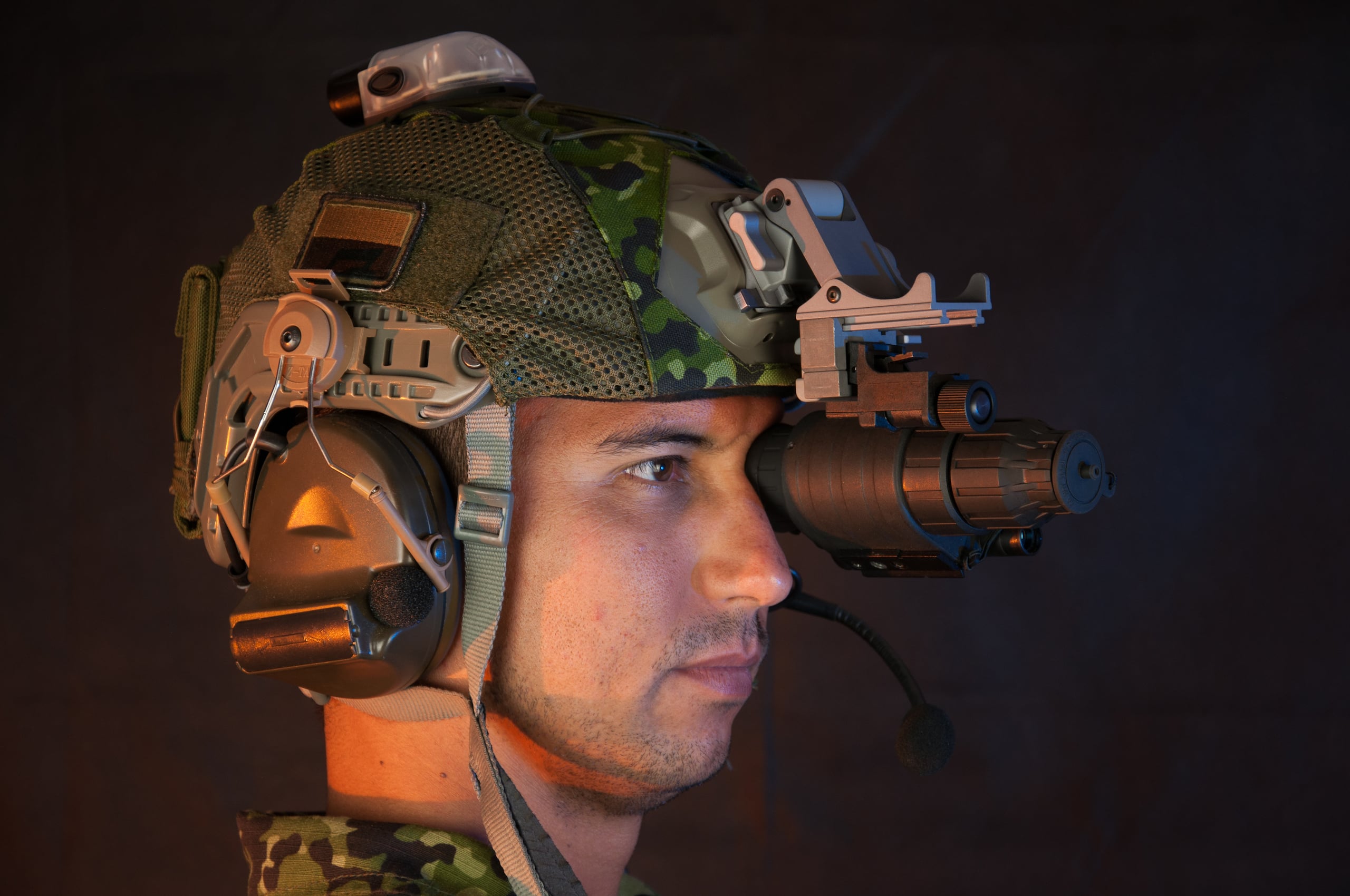 Using the night vision
The first thing to do, is get it focused. I focus my unit onto a tree about 15-20m away–about the usual engagement range when playing airsoft at night. This is also a good distance for the IR torch to come into use. I have my Pulsar installed onto a J-arm and rhino mount, attached to my FAST Helmet. I have it over my left, non-dominant eye. I then practice walking around with it, with both eyes open, to get used to the looking through the unit. Add to this a G&P DBAL-A2 mounted on my rifle, which has both an IR laser and IR illuminator built in. Add this to a tracer unit and fun times intensify when shooting and looking through the Pulsar Challenger!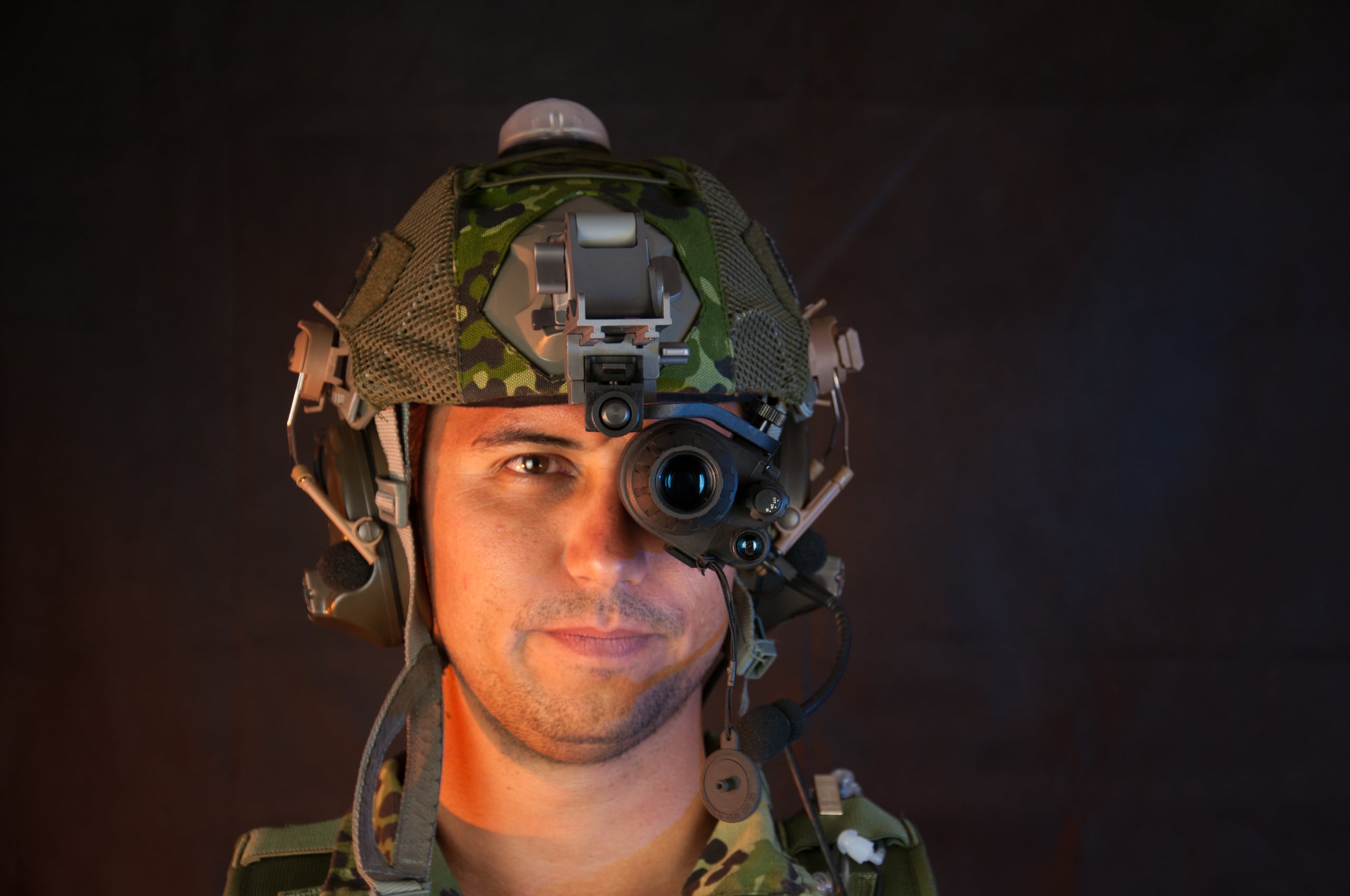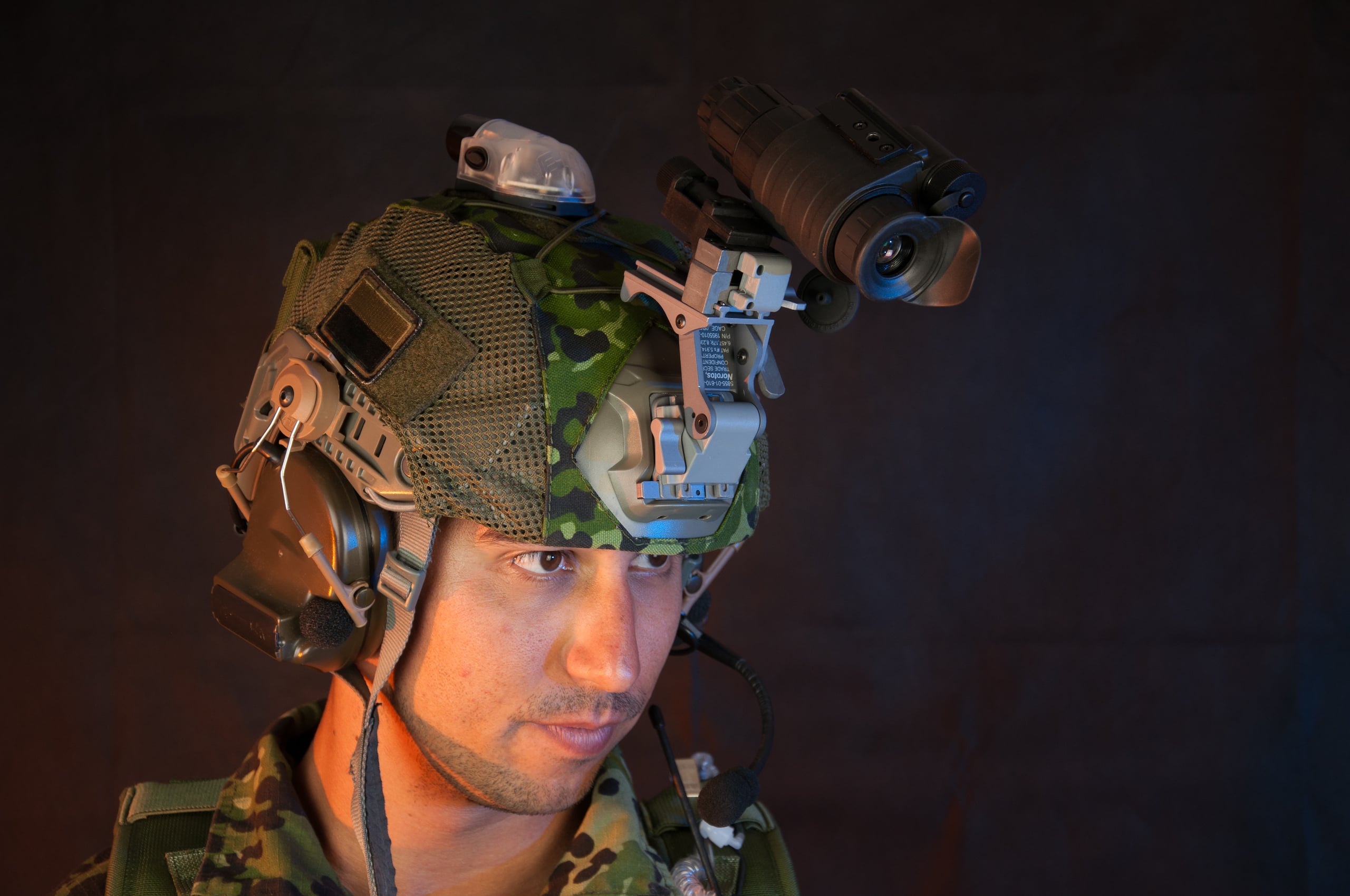 Accessories
As mentioned earlier, you can get the J arm and Rhino mount for helmet use. I also got the rifle mount from Optics Trade when I purchased the unit. Mounting this on my rifle, with an IR torch provides great target acquisition with a nice clear field of vision.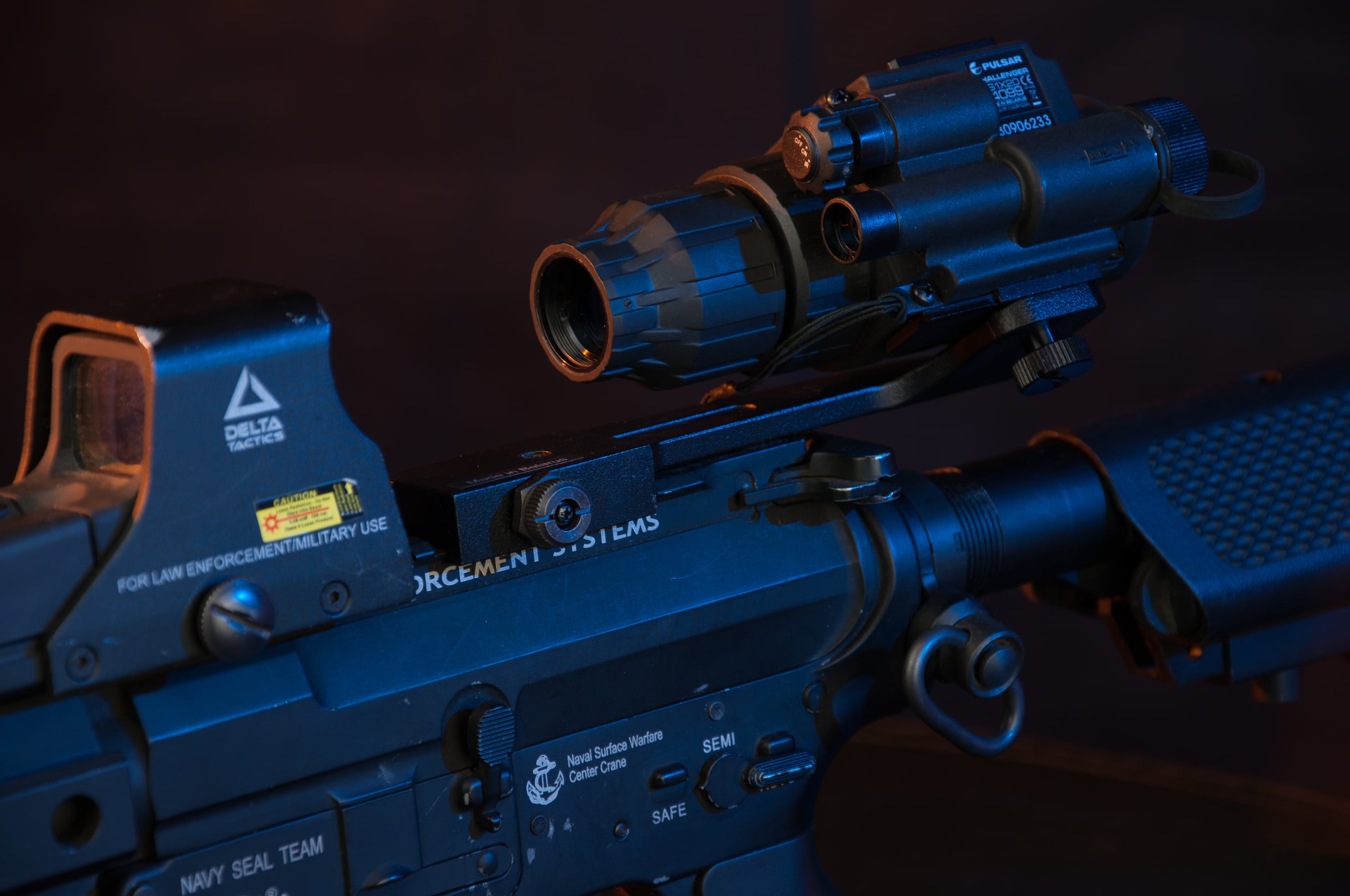 Conclusion
For a first time night vision buyer / user, I cannot recommend this unit enough. The image is the best quality you can get for a generation 1 NV unit, and at €290-ish, is affordable and will, if you're like me, leave you wanting to level up on the NVG scale once you have had your first taste.