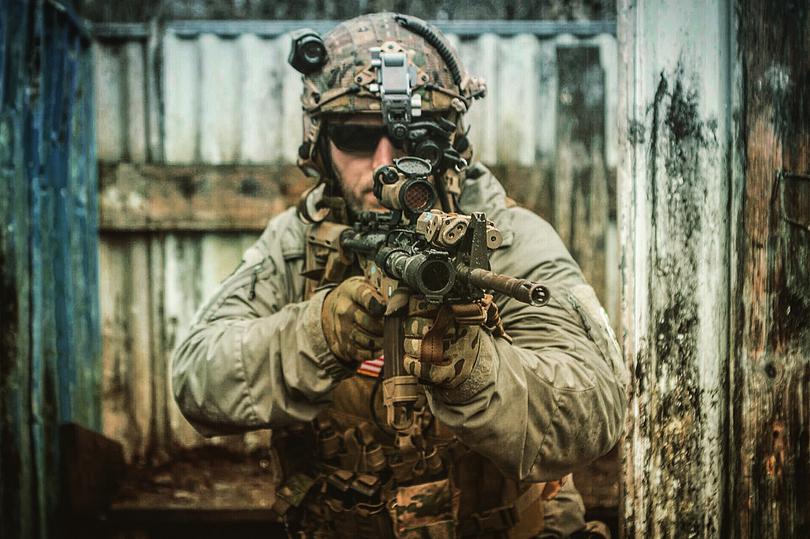 Way back when, as a child growing up I was immersed in a steady diet of comics, such as 2000ad and of course, Judge Dredd, and films such as Star Wars, Robocop. As such I developed an insatiable thirst knowledge and reading as well as an eye for the aesthetic and design, being a keen illustrator too, the pursuit of perfection was almost palpably obsessive.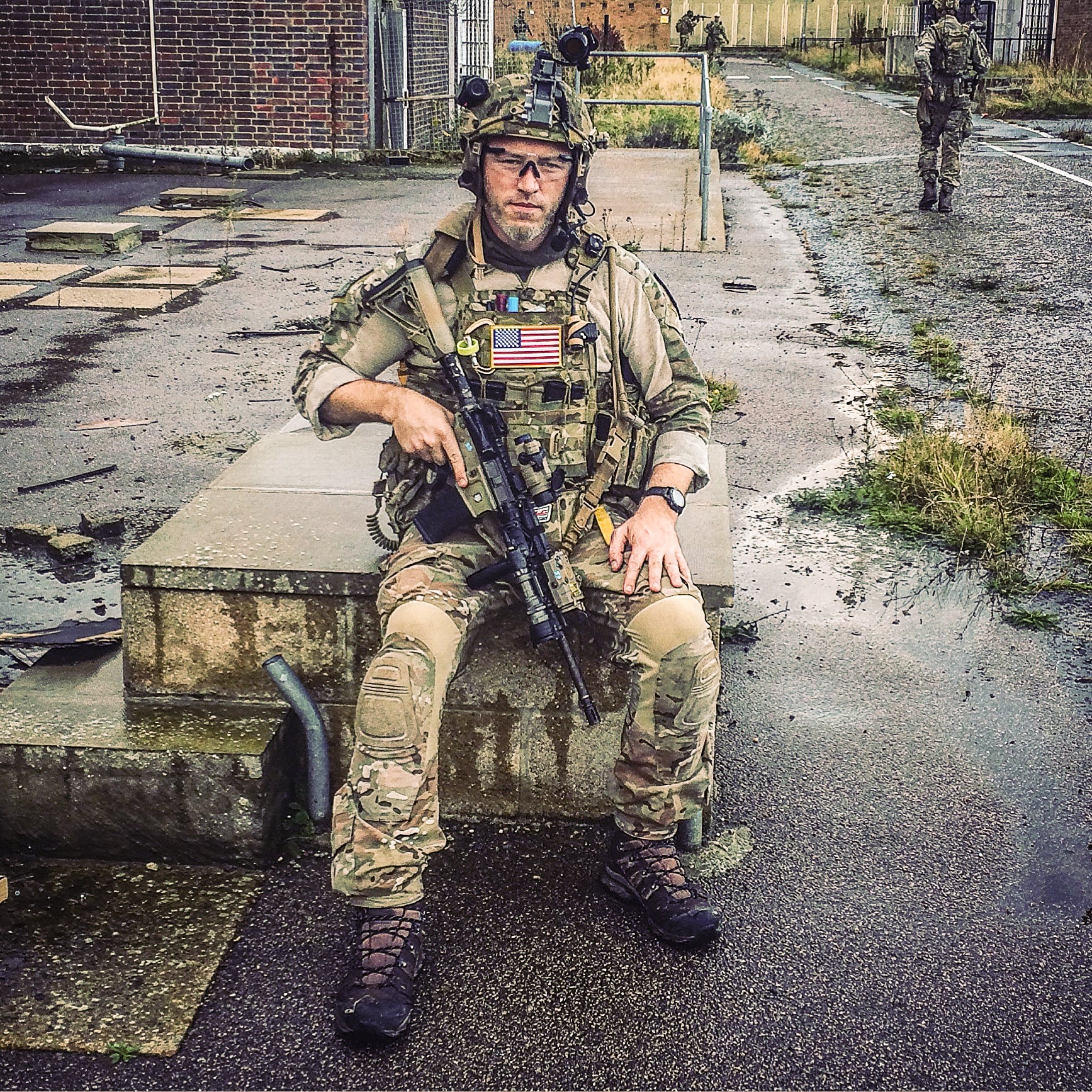 My father, a former Royal Marine naturally shared his interest in history, and specifically Militaria. Encouraged by my mother to read, and write really drew me to subjects throughout my academic career, such as Literature, History and Art.
TacticalTwo, reached out to me, to pen this piece, the brief being 'obsession'–perhaps a warmer phrase would be, passion.
But let's dial it all back at little bit. Throughout my childhood, I along with my younger brothers used to follow my father off to annual trips to what has become the globes biggest Military and Living History show, The War and Peace. Nearly a week long, enthusiasts, traders, vehicle owners and re enactors descend on the Kentish countryside in the tens of thousands.
Whilst always enjoyable, I had yet to make the disconnect between my other passions and interests, and was perhaps bewildered by my own fathers nostalgia collecting 58 pattern webbing.
It's was here, ten years ago, at the show, not long after I'd left my previous employers for a far more illustrious and altruistic career that my interest in tactical equipment and gear started slowly grow. Whilst now in my late twenties, post turn of the century I'd developed a taste for modern militaries, particularly with the huge advancement in camouflage, load bearing equipment and weaponry.
Plastic Deth
A chance meeting with a group resplendent in plate carriers, digital camouflage, and carbines was when the penny dropped.
I mistakenly assumed these where re-enactors, younger and therefore eschewing the traditional attendees preference for WW2 or Cold War Militaria, I was visually intrigued. I was surprisingly mistaken, it was here I discovered that these guys played Airsoft and part the world's growing Skirmishing and MilSim community.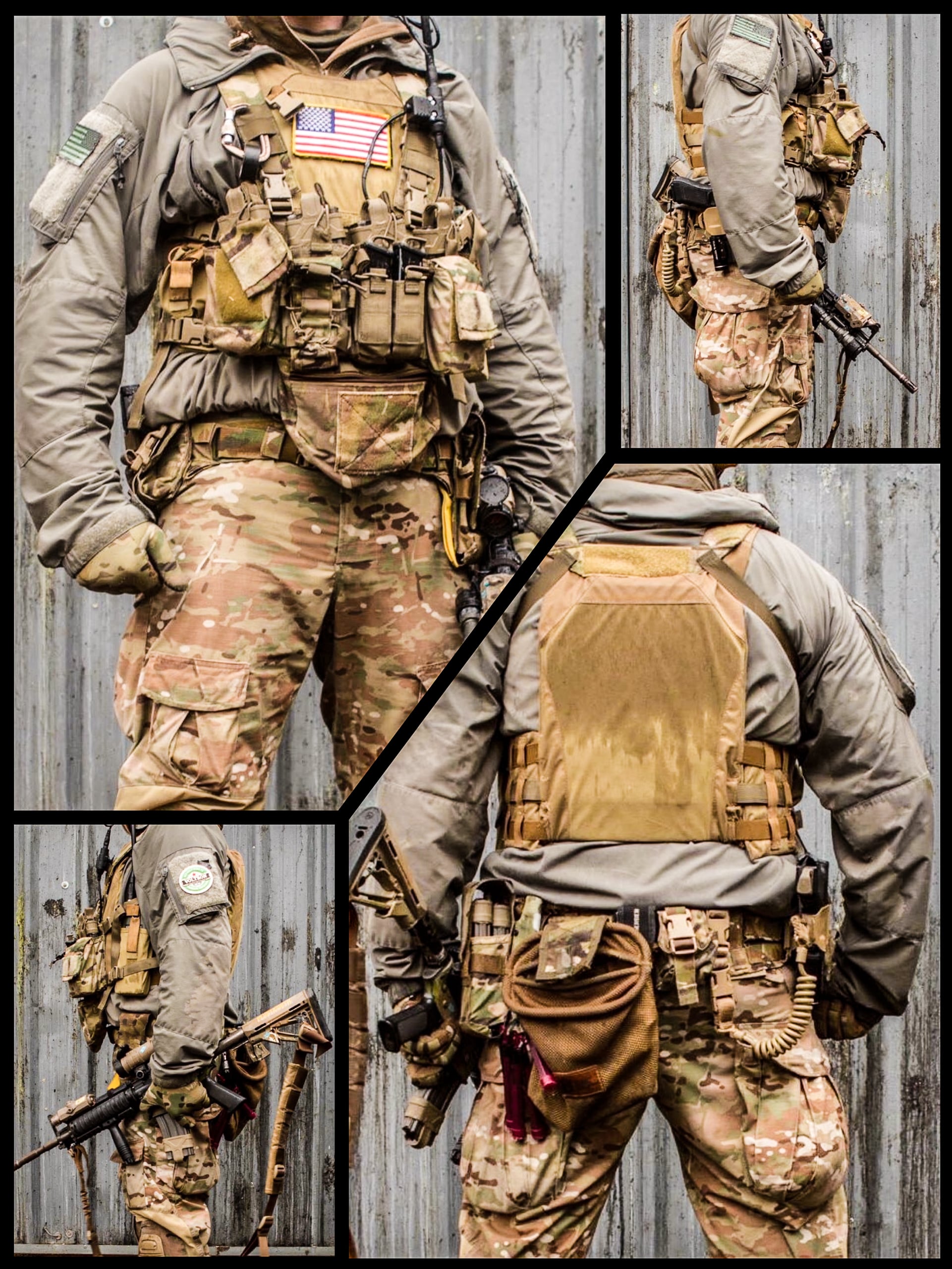 They where openly keen to explain what exactly Airsoft was all about, I slowly started to making the disconnect between my passion (obsession) for the visual (Comics & Film) History (Reading & Research) and now found a vehicle to combine all of my interests, in perhaps, what has become a healthy 'obsession'.
So, armed with a set of USGI UCP 'cammies' - I set forth to explore further. It was only a few months later, I stumbled across a copy of Airsoft International, whom I've now been afforded the the opportunity, proudly, to write for each month. In the pages of this issue was a huge five page spread on NSW gears, as used in Iraq, I was particularly taken by the detailed explanation of the gears and kits used here, by this unit - particularly the clothing, including the ECWCS (Extended Cold Weather Clothing System). Several of those very garments I'm wearing this very moment on the way to work, on this frosty weekend morning.
So, it was a combination of that chance meeting, reading that magazine and my recreational pastimes that was the advent of what would become an a decade long, and counting, obsession.
So, here we are ten years later, countless thousands of pounds later, numerous load outs and blasters, and hundreds if not thousands of miles covered attending sites, either skirmishing, at large events or MilSims, or even a week or two here and there reenacting at the War and Peace show.
Hardcore Lives
Throughout the years I've spent not just financially, but in hours, thousands researching, reading and exploring every aspect of modern Militaria, in part purely as an academical pursuit but as a conduit to further my own pursuit of immersion and suspension of disbelief when out playing at any Airsoft game. It's been contentiously argued, that perhaps there's a limit, going too far can either be disrespectful, obsessive or perhaps even in the worst of instances dangerous or unlawful.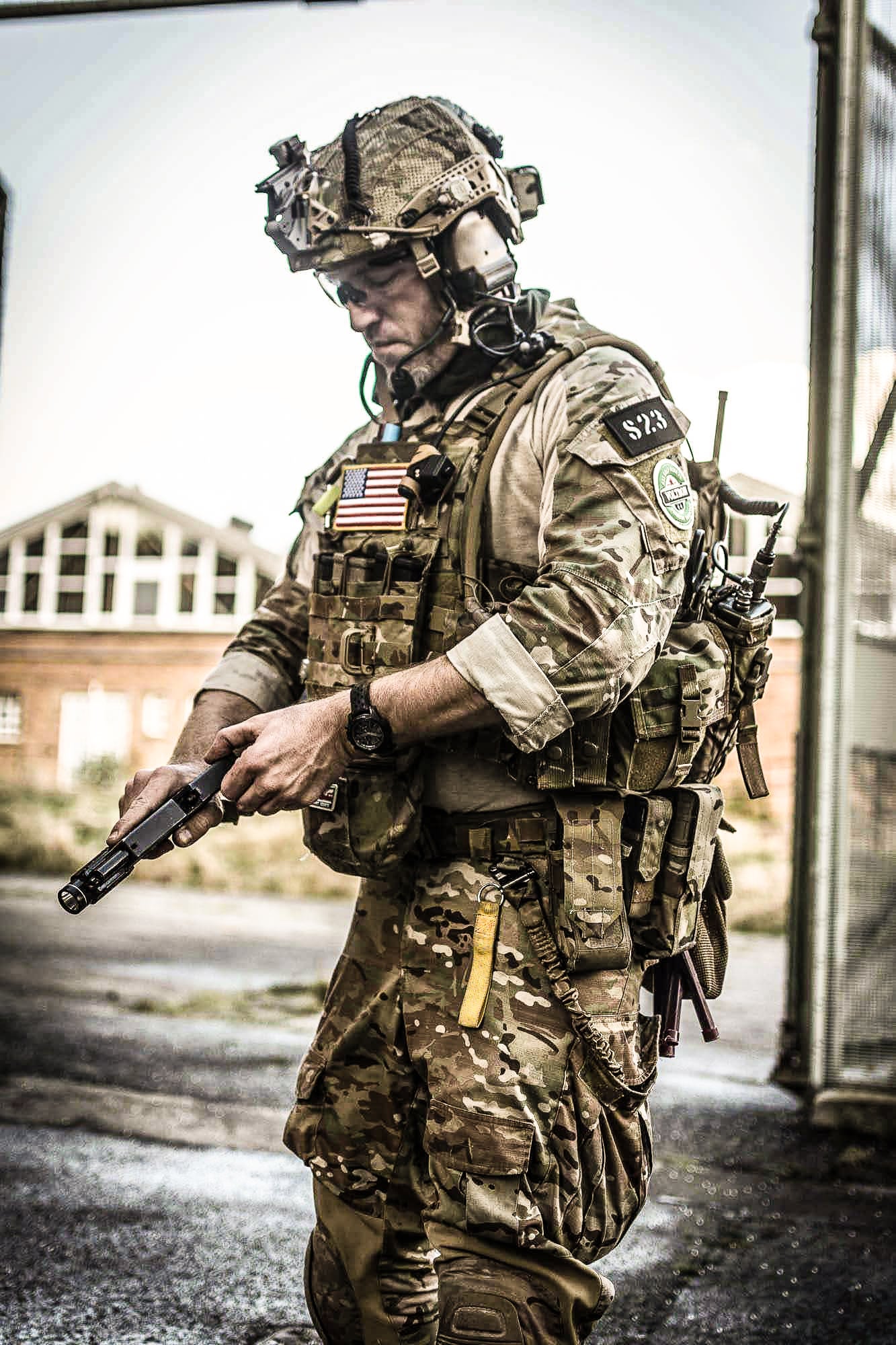 In countenance to that, it's given me the opportunity to not get out doors, active and keep reasonably fit, but provide a welcome distraction and foil to the daily grind and stresses of everyday life. Sure, my career, family and responsibilities that come with adult life are a priority - but, life is for living. So, with perhaps healthy moderation, this obsession is surely a release.
It's since evolved, and ultimately come full circle. Whilst I regular skirmish, attend large events, running one of the teams for the mammoth Ai500 (Airsoft International bi annual event) and frequent the MilSim scene as well as immersive training events. It's subsequently opened the door to pursue a sideline in journalism.
Starting with an occasional spot light on blasters for Airsoft International magazine, and the odd site review, I'd sat on really exploring further the possibility of writing, not just as a pastime but as a professional endeavor. This over the last year, has grown in momentum with exclusive articles penned each month for the magazine, serving as great counterpoint to the more focused writing on the blog.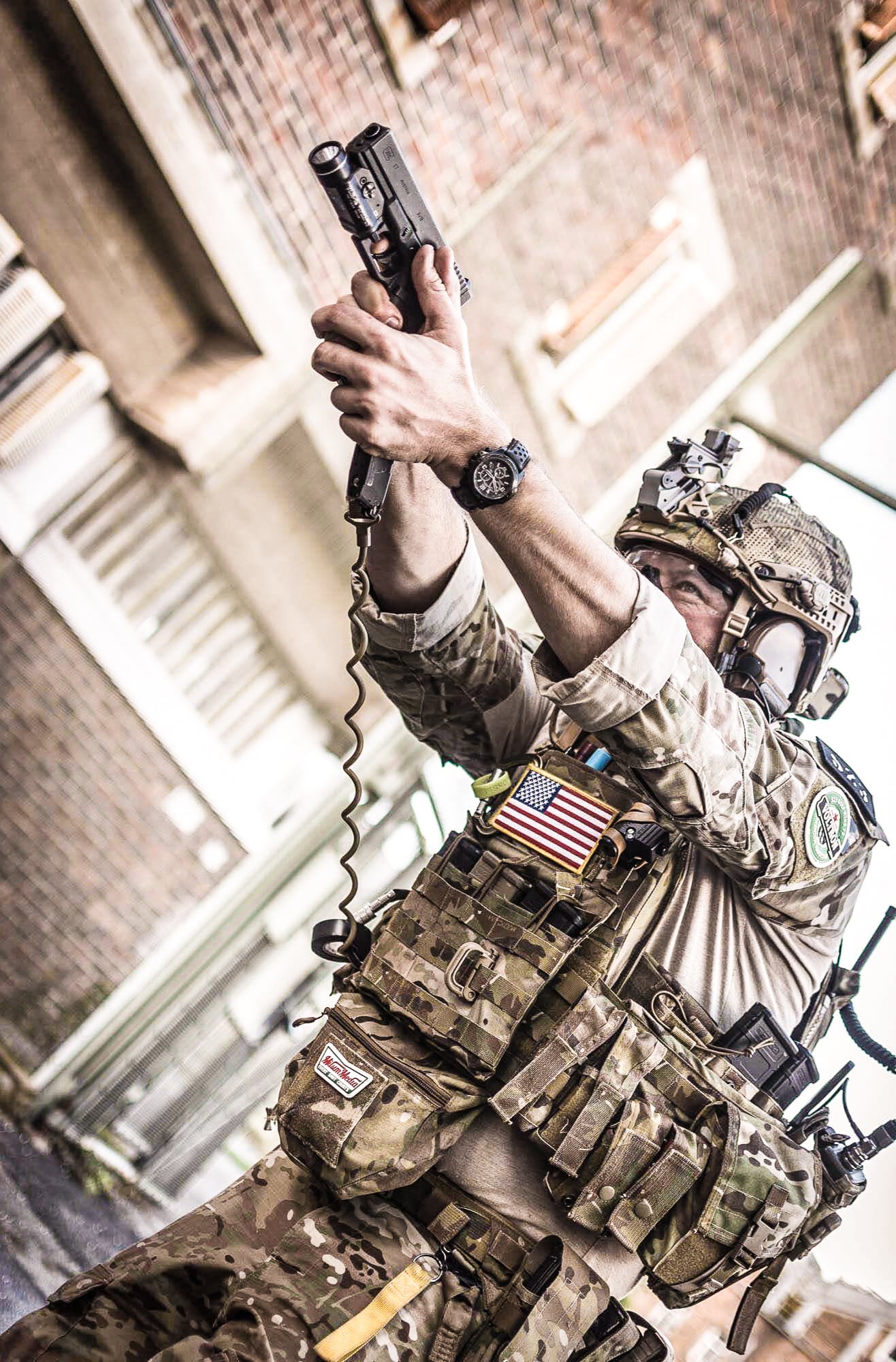 Enter the blog, which has been a going concern for just over three years. Ironically, it's origins again relate to my other obsession, heavy music, particularly Hardcore Punk, Agnostic Front, Cromags, Madball and the more socially minded crossover thrash of Suicidal Tendencies, Pantera and Biohazard. This scene, resonated with me, in part because of its self sustaining community, was as much about the fans as it was the bands. As a collective, it was positively social minded with a strong DIY ethic. That very ethos mirrored the Airsoft and MilSim scene, and much of the exhilaration found out on the field gave me the same gratification as watching my favorite band destroy the stage.
True Story
So, it was here I could combine writing, Airsoft and embellish the legacy for future generations, preserving for posterity the community with that very same Hardcore ethic. It's here, that I've found real reward from giving the community a platform to positively voice what they do, in the form of interviews and spotlights, as well as the occasional review.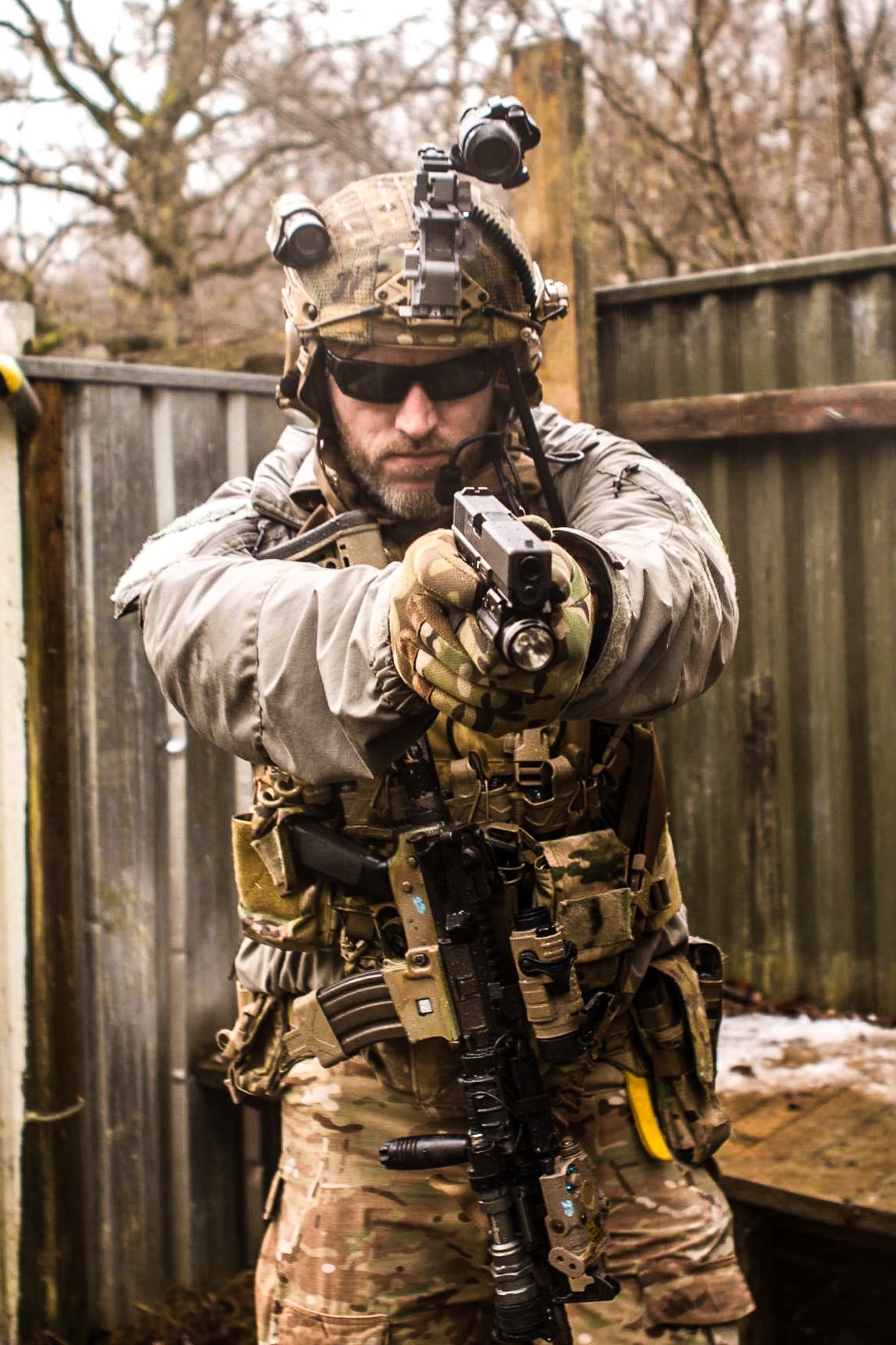 I'm heartwarmingly reassured, that the Airsoft and MilSim community is in good hands, seeing much of the positivity of the blog being spread by readers is very, very rewarding.
We've undoubtedly got a long way to go, and I'm keen to explore and showcase all the many variations and genres of Airsoft.
Alpha Omega
Whilst by no means at the end, things have certainly changed. I've chewed dirt with the best of em' all over the the UK.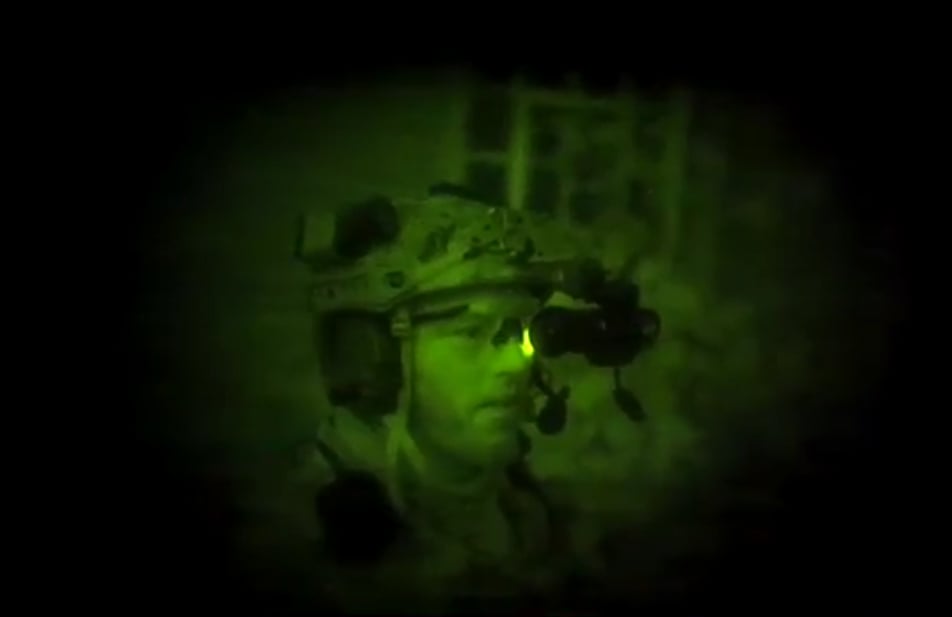 From frenetic firefights where five of us have held off overwhelming odds, in their hundreds no less. Searing heat in dusty quarries, racing across reservoirs to frozen snowy moors in the depths of winter - who knows where it'll take me next.
Built to Last
Whilst of late, the more immersive MilSim scene has captivated my imagination, exploring miles of country side conducting reconnaissance of OpFor positions, who battling large scale companies of Russian re enactors under the auspices of Night Vision. I still take the opportunity to just regularly attend skirmish sites. It's great to keep a level head, meet new and old faces alike and polish skill sets which easily translate back to the MilSim scene.
Whilst I'll keep obsessively collecting gears and ephemera, particularly as technology offers new and exciting possibilities, not just with more and more accurate and realistic blasters, but new communication solutions, affordable Night Vision and of course developments within the areas of camouflage, load bearing equipment and armor. This will only further the possibility of what Airsoft can be, and naturally give me more material to write about.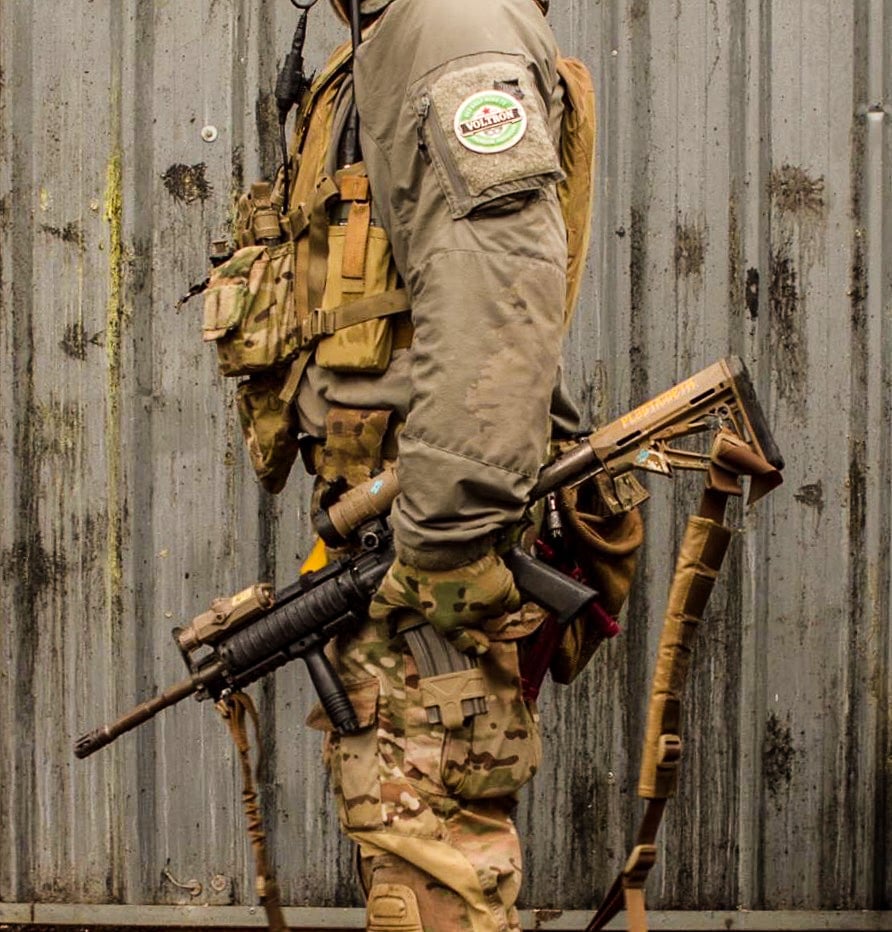 This too, has opened the door to new interests, such as the outdoor lifestyle, exploring the natural world around me, hiking and camping - this has all been naturally extrapolated from Airsoft, whilst discovering new and underground companies, writers as well as using much of these skills, equipment and techniques in game.
I see it as not only a natural progression, but one I can share with my own children, whilst feeding my interest in kit and gears. It's something we've already started to slowly explore on the blog and in the magazine.
–S23