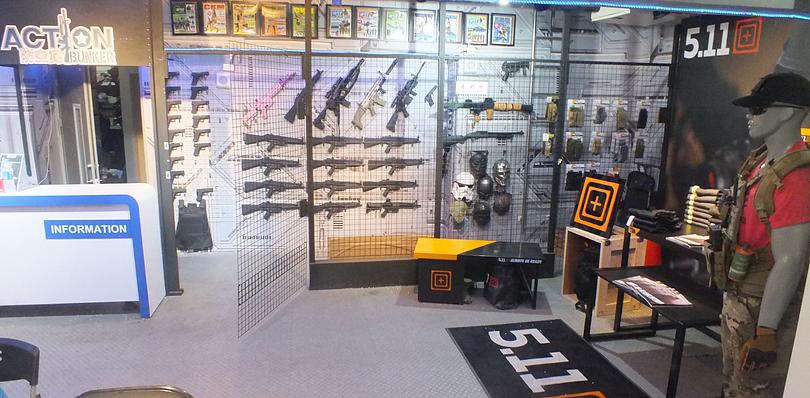 Action Bunker Taipei is located right next to the DongHu MRT station on the Brown over-ground line just north of Nangang (the Northernmost end station of the Taiwan High Speed Rail – which makes it convenient for me, with having to travel from Hsinchu where I live and work - about 40 miles/ 45 minutes away).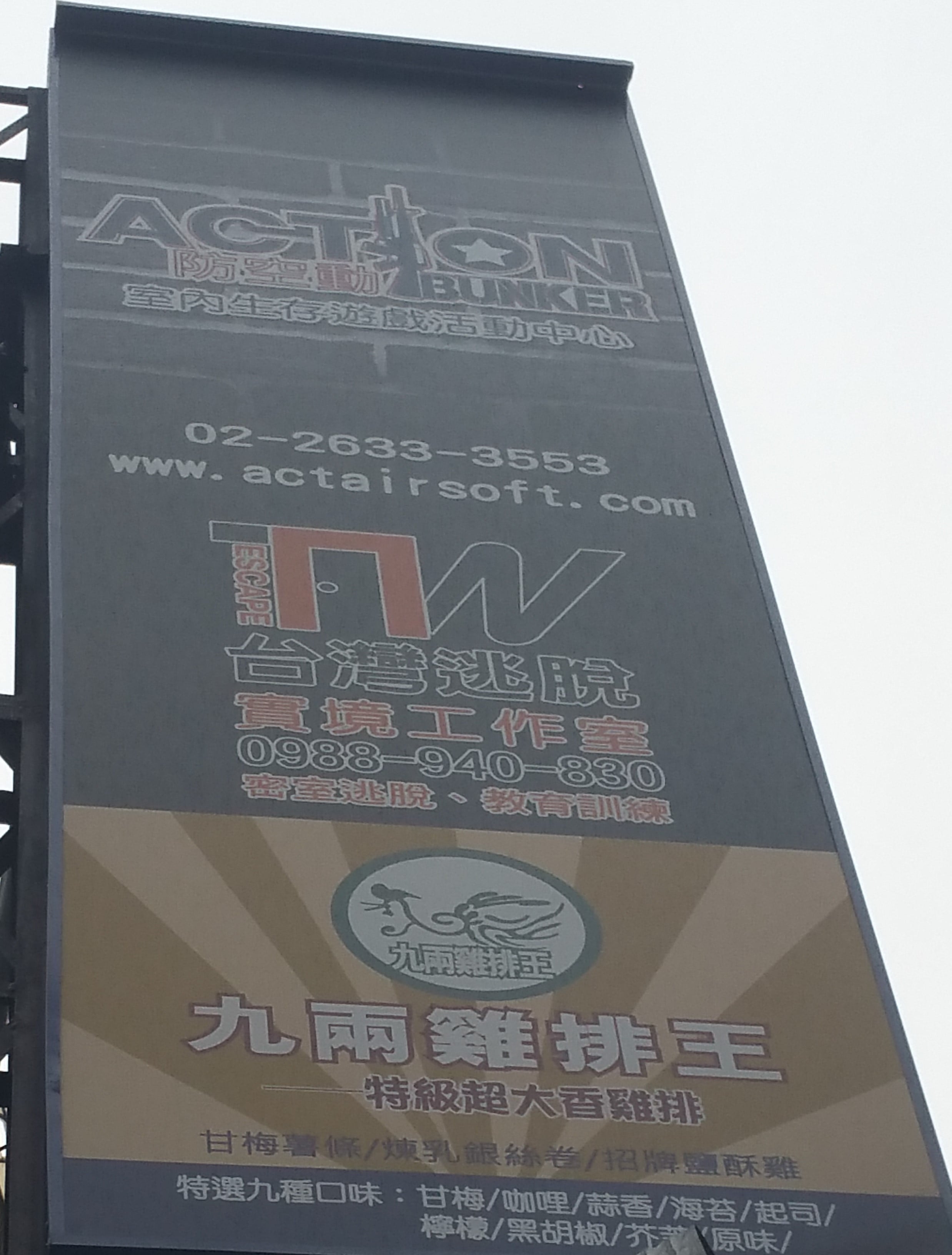 They have a great underground indoor CQB site spread across two floors and themed like a street scenario on the upper floor, complete with a STARS police car and Umbrella Corp troop carrier, as well as a convenience store front and bank at opposite ends, with plenty of barricades and a killing house style building to allow fire and manoeuvre gameplay from end to end. Whilst the lower level comprises of a killing house style arena with a bank vault and car park area at opposite ends to allow for fierce fire fights and team holding actions/ last stands.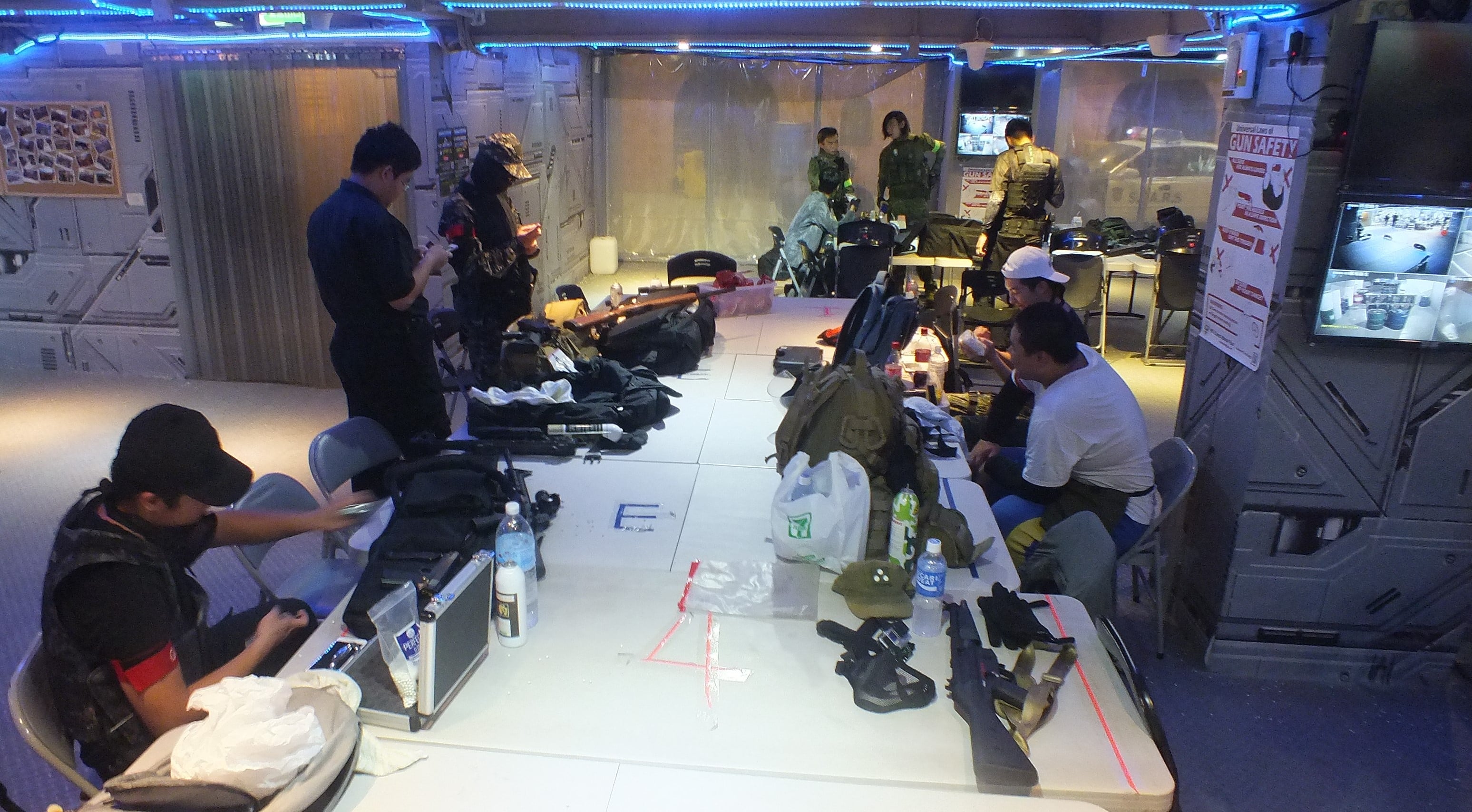 Games themselves are primarily 'hit and out' in a similar vein to paintball – thus they are very rapid 5 or 10 minute rounds with short breaks to reload in the air conditioned and well equipped and spacious safezone – typically there are three 4 hour slots in a day, playing from 09:00-13:00, 14:00-18:00 and 19:00-23:00 – much like the scene in Spain, because of the climate here people tend to only want to play a half day or drop in for a few hours due to work commitments, however having played for nearly 12 years in the UK it seems that Taiwan and Spain cram a lot more action into their shorter game days; a lot less slobbing around in the safezone and no post lunch 'three O'clock blues' which seem to be a common occurrence in UK sites where people feel deflated or a bit crabby due to blood sugar levels and having an hour or more out of the game to grab lunch.
Action Bunker also operate a rental service for guns and gear; on the Sunday morning game I played it was perhaps a half and half split of us slightly saltier dogs and the total newbies – many of whom were young ladies, which is nice to see – again the European and Asian airsoft scenes seem to be a lot less male dominated and more open to lady shooters, and they all seemed to be really enjoying themselves and working well together despite being first timers.
I paid the NT400 green fee (about £10 for four hours, including a Glock 17 with single mag, speed loader, and gas and ammunition) and then also purchased the NT500 (£12.50) upgrade with an MP5A4 AEG again with a single midcap and batteries or ammo as required. To be fair in future I will probably just use a pistol only as the site really lends itself to that style of play, and you can get away with wearing really minimal in-game kit, given the size of the site and short game duration.
The MP5A4 was a bit problematic with batteries apparently dying rapidly and having to swap the gun out in the end due to some technical reason causing it to jam/ sap the battery very rapidly and start misfiring or slow cycling. In the end I ditched it off and just used the Glock 17 and found it much more reliable and fun – it's definitely a better climate for Gas Blow Back guns here – difficult to worry about cool down when the ambient temperature and environment is pretty much that of your washing machine!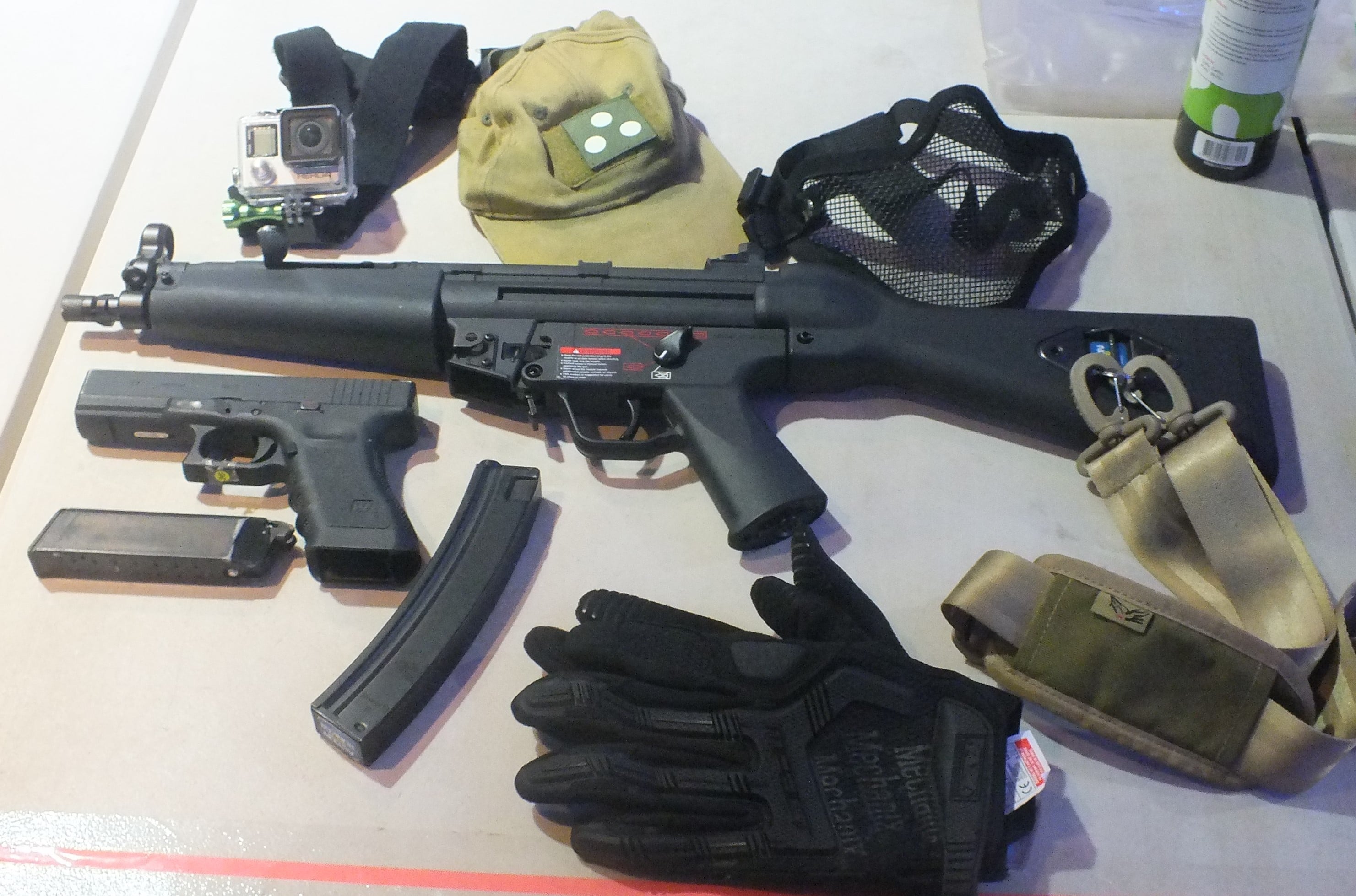 All in all I had a great time, the staff were very accommodating despite my limited Mandarin, but the gameplay and rules are pretty universal and common sense as per the UK and Spain games I've played over the years; take your hits, don't be a douche with overkill, semi auto only in general due to the intense and close nature of the games, no shooting others within 2m and a 50:50 / rock paper scissors rule for emerging around corners into each other.
I've also just been for my second game day – after a bit of a false start last weekend due to other national holidays, my friend there added me to their Facebook group and now I can see all the game times and book in properly. For this weekend (the long four day weekend due to Taiwan's National day) they were running at full tilt, doing three sessions a day – I was tempted to sign up for more than one, given that I have to spend the time and money to go all the way to Taipei to play, although this morning I'm kind of glad I didn't – I'm aching terribly!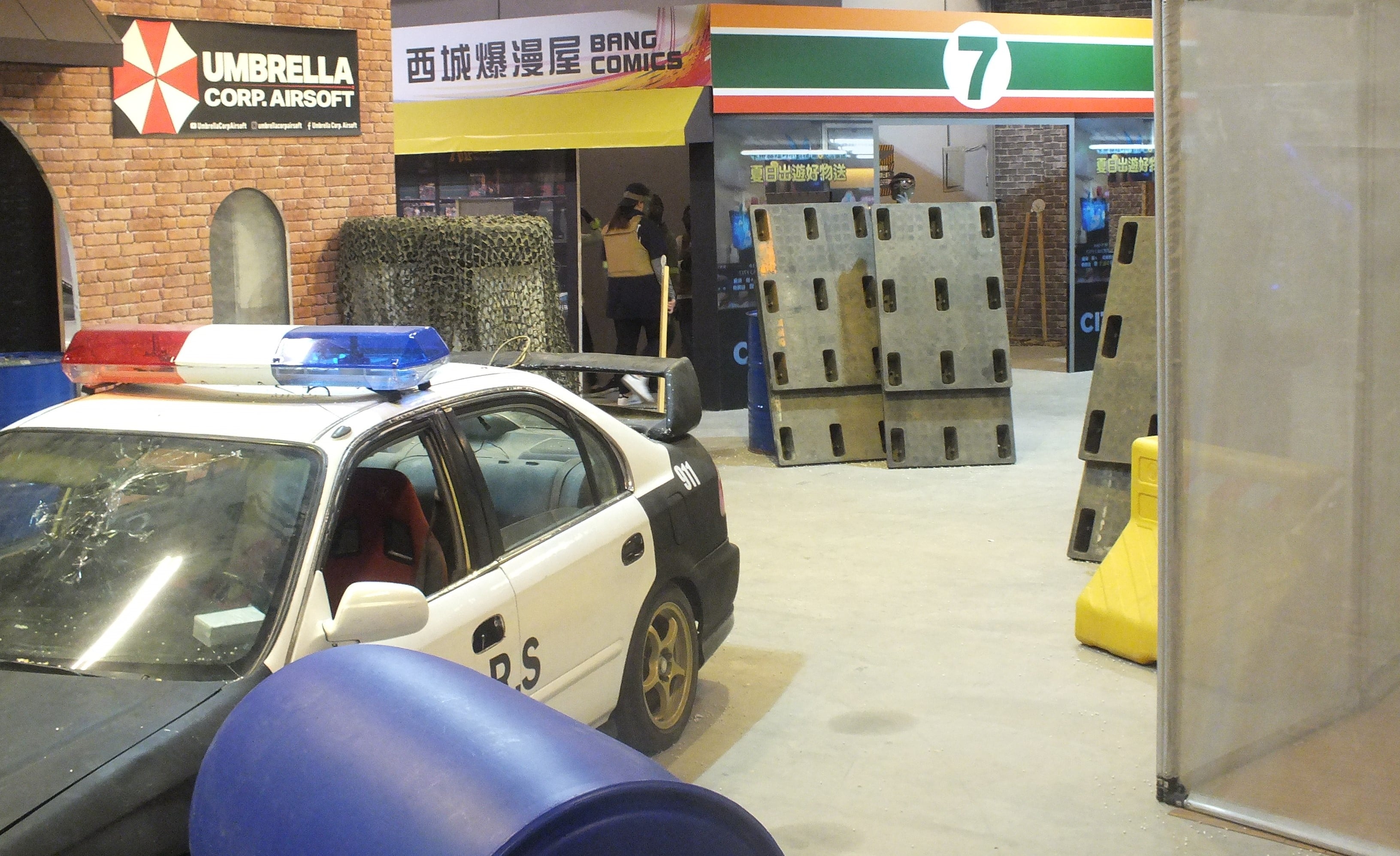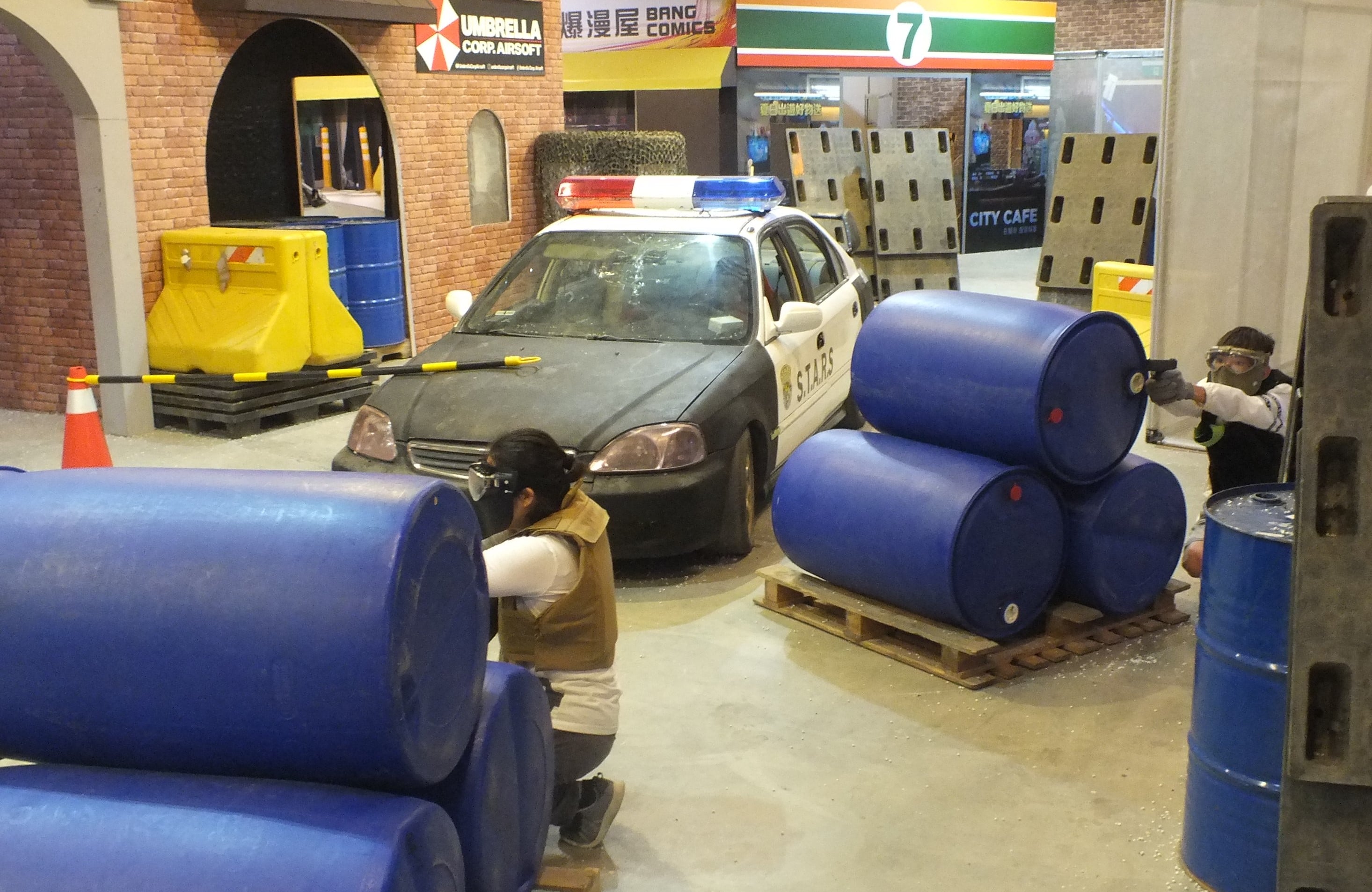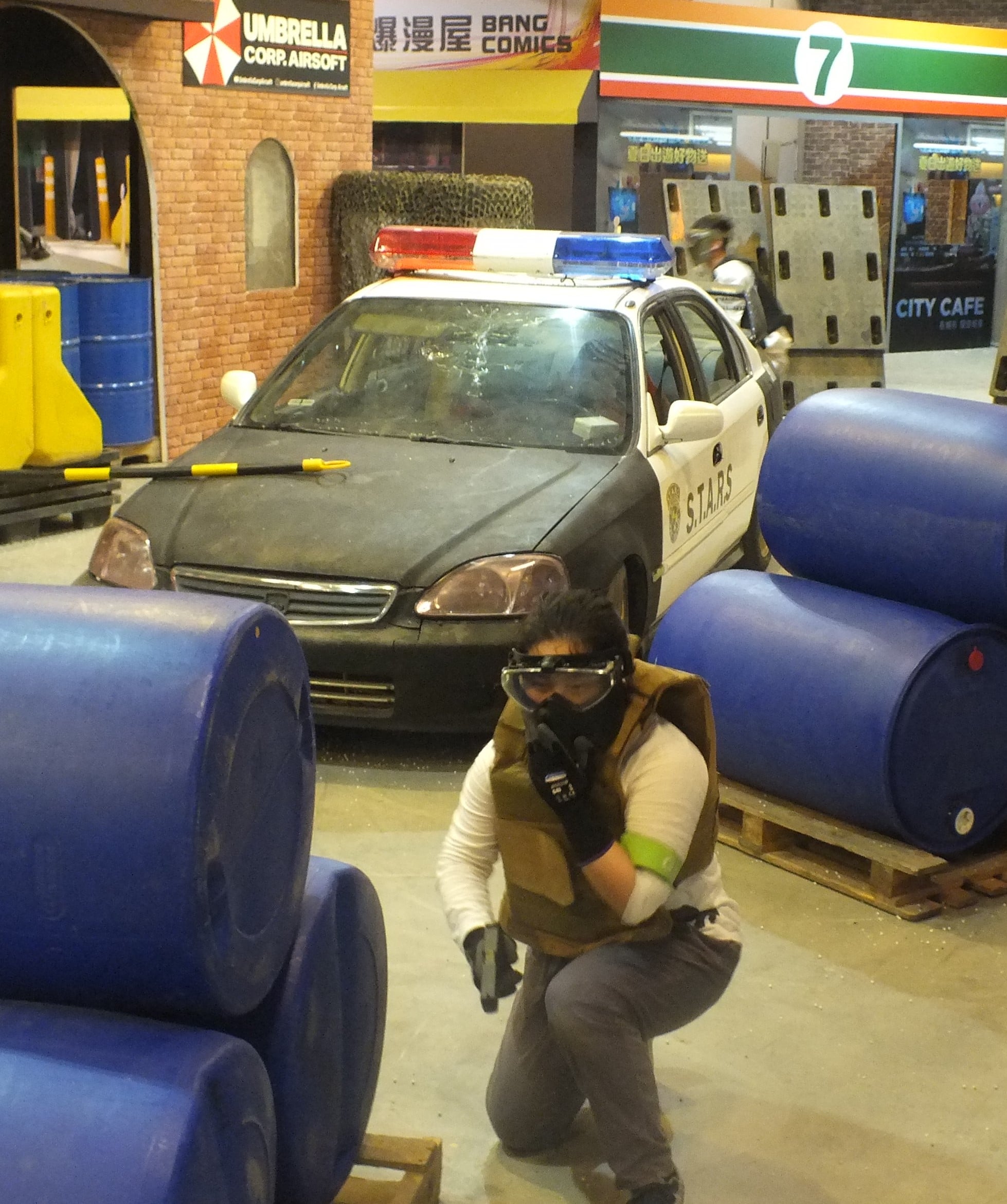 On the plus side I did get to try out my shiny new KWA HK45 GBB Pistol, along with its spare magazine, SERPA Holster (actually a USP Compact model but it works all the same after a little trimming/ working in) TMC FMA Scorpion Gen 2 FastMags and my new KUI Kryptek plate carrier. I also managed to find a new gun shop I was unaware of before in the Taipei underground mall beneath the main train station, thanks to the guys at TMC, and bought their last spare HK45 magazine there on the way home to bring my total to three – which should be about right for the game duration and intensity at Action Bunker in general. I had another great time last night playing the 14:00-18:00 slot with a friend and among a load of newbies who really got involved well and played together great with good teamwork. A few snippets of my in game GoPro footage, as well as plenty of other content regarding Action Bunker Taipei and my adventures in general over here are available on my Instagram feed – @Stewbacca117, also the hashtag #TacticalTwoTaiwan will get you to all my specific content and contributions of the airsoft aspect of my new life out here.