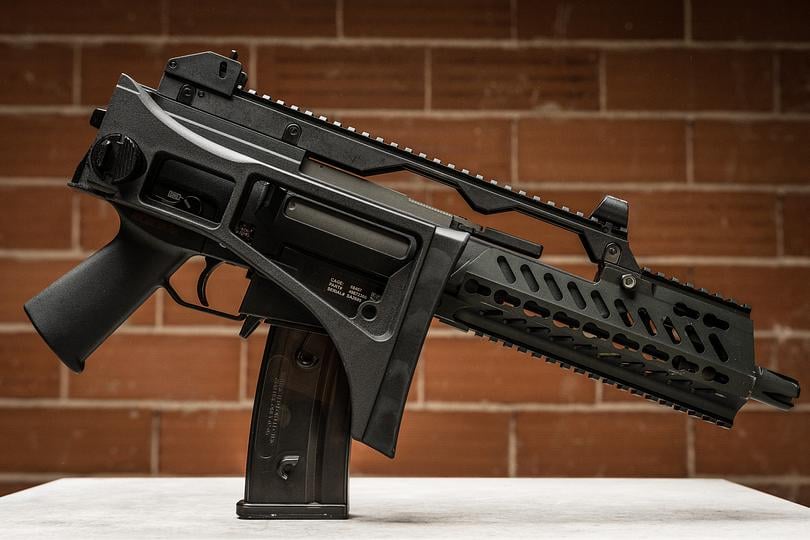 I had never been a massive fan of the G36 replicas in the past. But for some reason, I've always had a few in my collection. My very first airsoft replica was a second-hand Tokyo Marui G36. It was fine, worked like a charm and to this day runs fully stock. Then I got a BO Manufacture Hubert.14. Tricked it out, and it's one of the best looking guns in my collection. That's when I started loving G36 replicas.
I got pretty excited when GunFire.pl sent us their new model from the Specna Arms family—the SA-G11 KeyMod EBB carbine.
So what is it?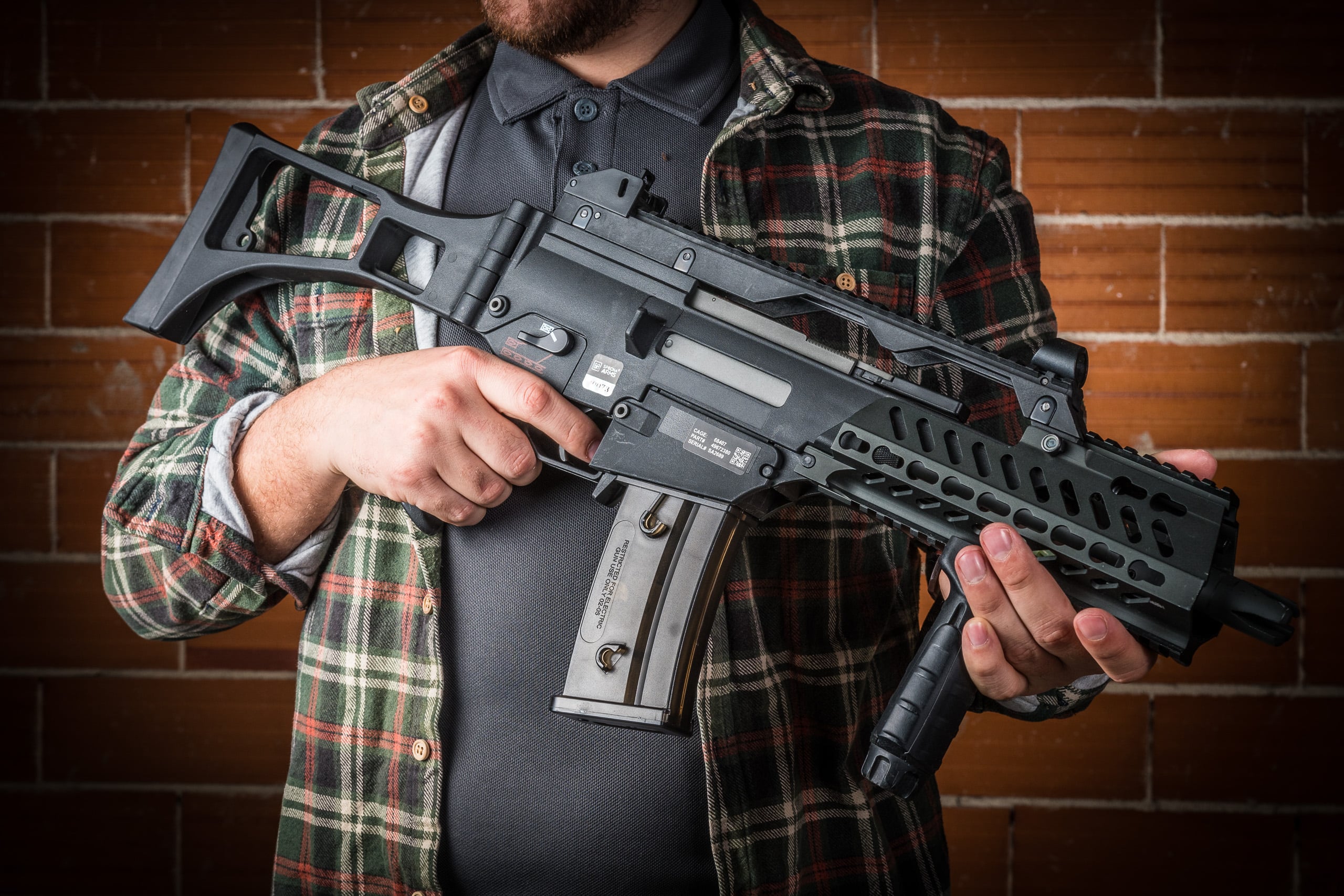 The SA-G is a new line of replicas from the G36 family. There are four variants, two classic G36 and G36C and two more modern, KeyMod versions of them.
The interesting bit is that all of them come with the electric blow back system. As standard, you will also find a high capacity magazine in the box, a manual in both English and Polish and some cool Specna Arms stickers.
Enter & Convert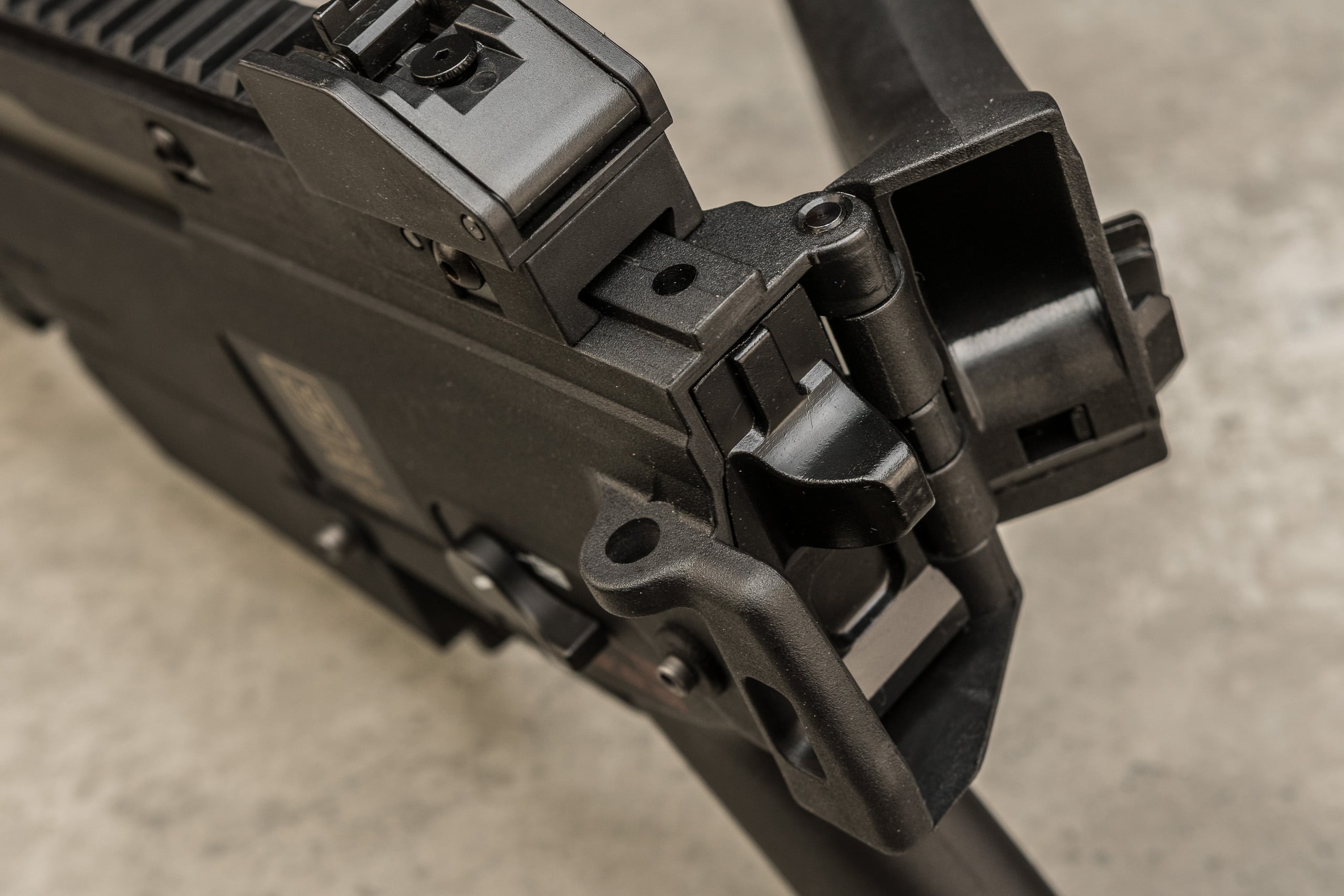 Apart from the standard G36 features and EBB, the replica features a quick spring release system dubbed Enter & Convert™. While in other replicas, like Specna Arms M4 series, this means a semi-quick release system as the gearbox has to be taken out of the lower body. With the G36 it's as easy as folding the stock, taking out the pin and unscrewing a screw and then the main spring guide can be taken out with a twist of a screwdriver. It all takes literally seconds. Very neat!
The KeyMod version we received featured a full metal rail system, with 9 and 3 o'clock positions featuring full KeyMod attachment points. Both 12 and 6 o'clock rails are standard picatinny ones. Two extra KeyMod slots at 11 and 1 o'clock positions allow for inline mounts useful for flashlights for example. The only downside is that this rail system leaves a tiny bit less space for your battery compared to the standard plastic hand guards. Luckily, the gearbox is prepared for the LiPo batteries, so this does not pose a big issue nowadays. And this gun loves 11.1V LiPos!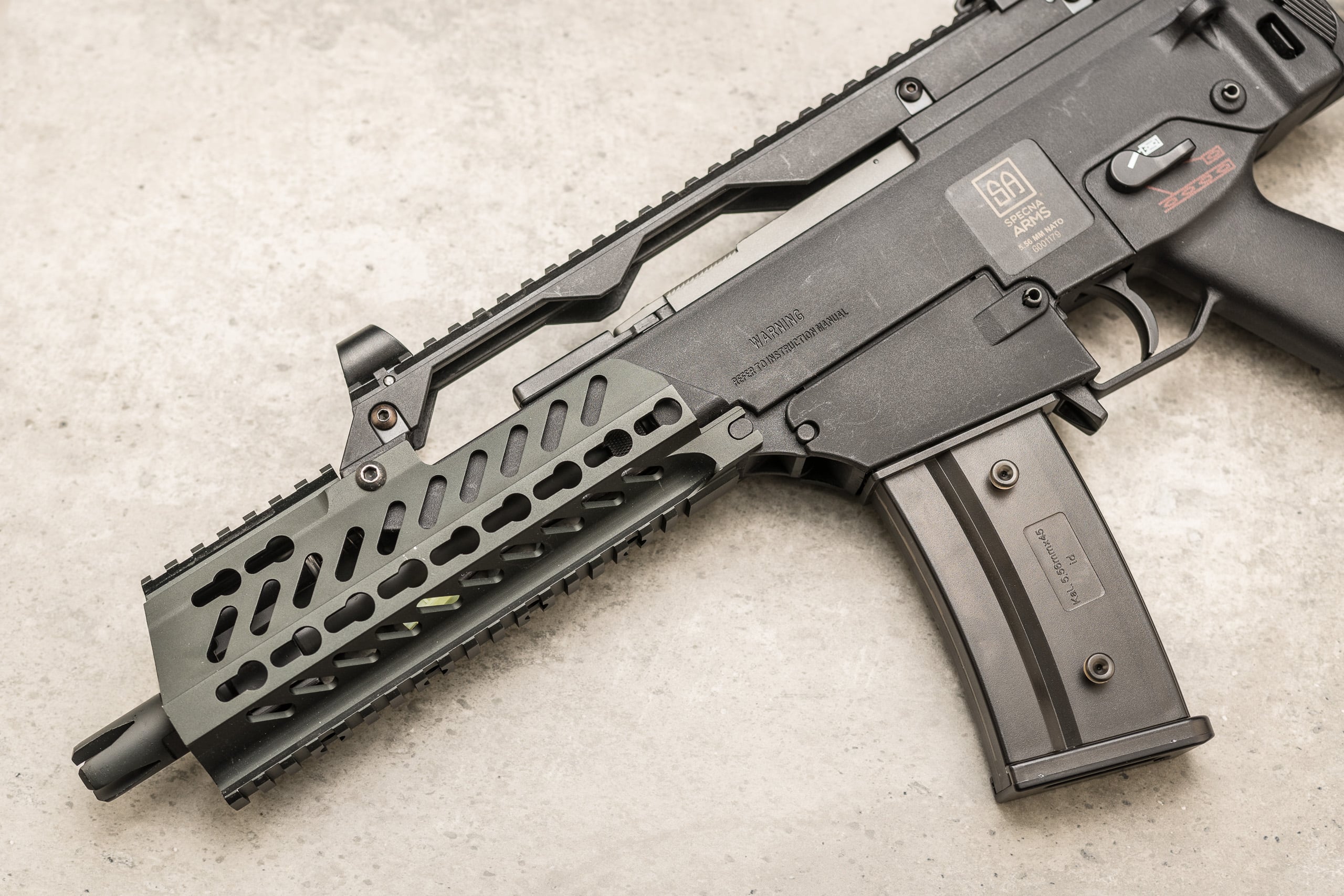 The main body is built using standard polymer, nothing out of ordinary. Like with the rest of Specna Arms replicas, we will only find the manufacturer branding, so no real trade marks.
Out of all of the G36 replicas I had, I have to admit that I liked the Specna Arms the most. I love the metal outer barrel with the steel mounting nut. A lot of the screws and pins are made of steel, which is a good thing and makes you feel like this replica can take a beating. The parts look realistic and some of the functionality follows.
Electric Blow Back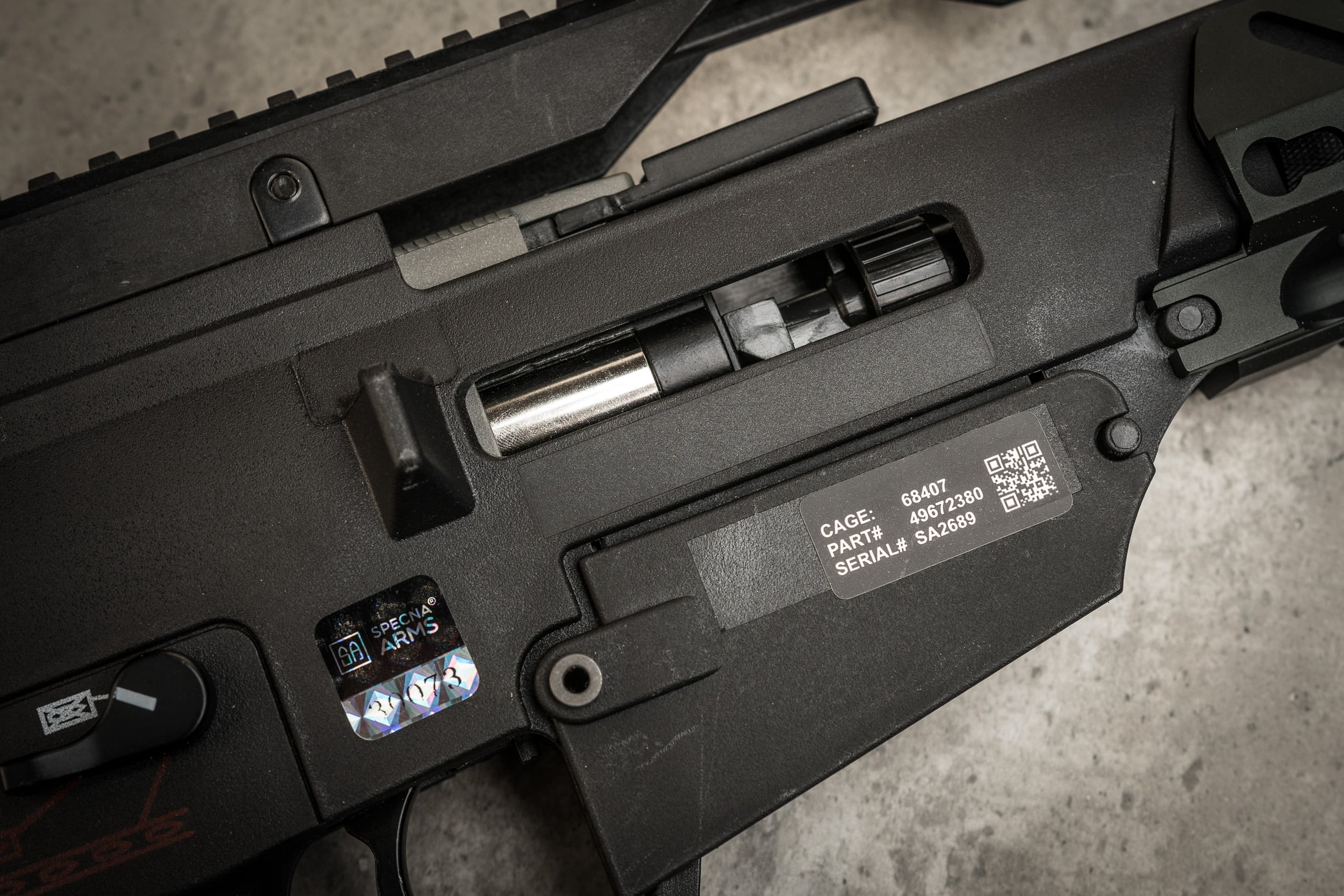 The electronic blowback system feels great. It has a fairly strong kick and it put a smile on my face, especially in full auto mode. Like most EBB systems, the Specna Arms does not always fully cycle when in full auto. It's not an issue and does not impact the performance. From the aesthetics point of view, it's odd when you stop firing and the bolt stops in the middle of the cycle.
The bolt can be locked back and released just like it's supposed to. I really enjoy details like this in airsoft replicas.
The rest of the instruments such as iron sights work as designed. The fire selector has a fairly positive click. Speaking of the stock, it folds nicely and locks in place positively. There's no wobble whatsoever. In general the whole replica feels very solid in hand.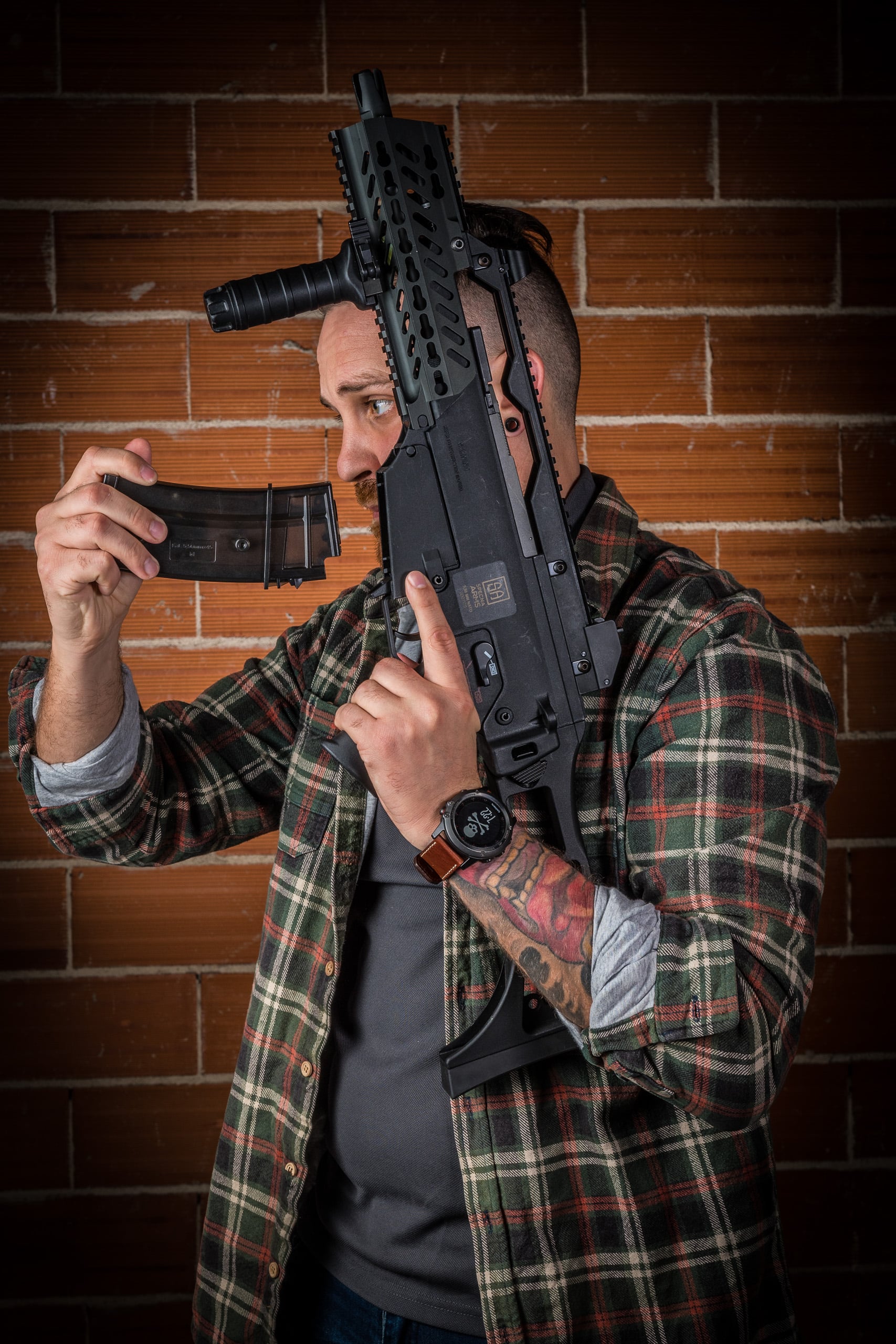 Summary
We really enjoyed our time spent with this replica. Specna Arms really does deliver good quality replicas. This one was our first from them with an EBB system. It was a blast using it despite some of the small annoyances we mentioned before. Given that it's LiPo ready, comes with the quick spring release system and EBB, it's a very good choice for customers looking for a modern G36 style replica.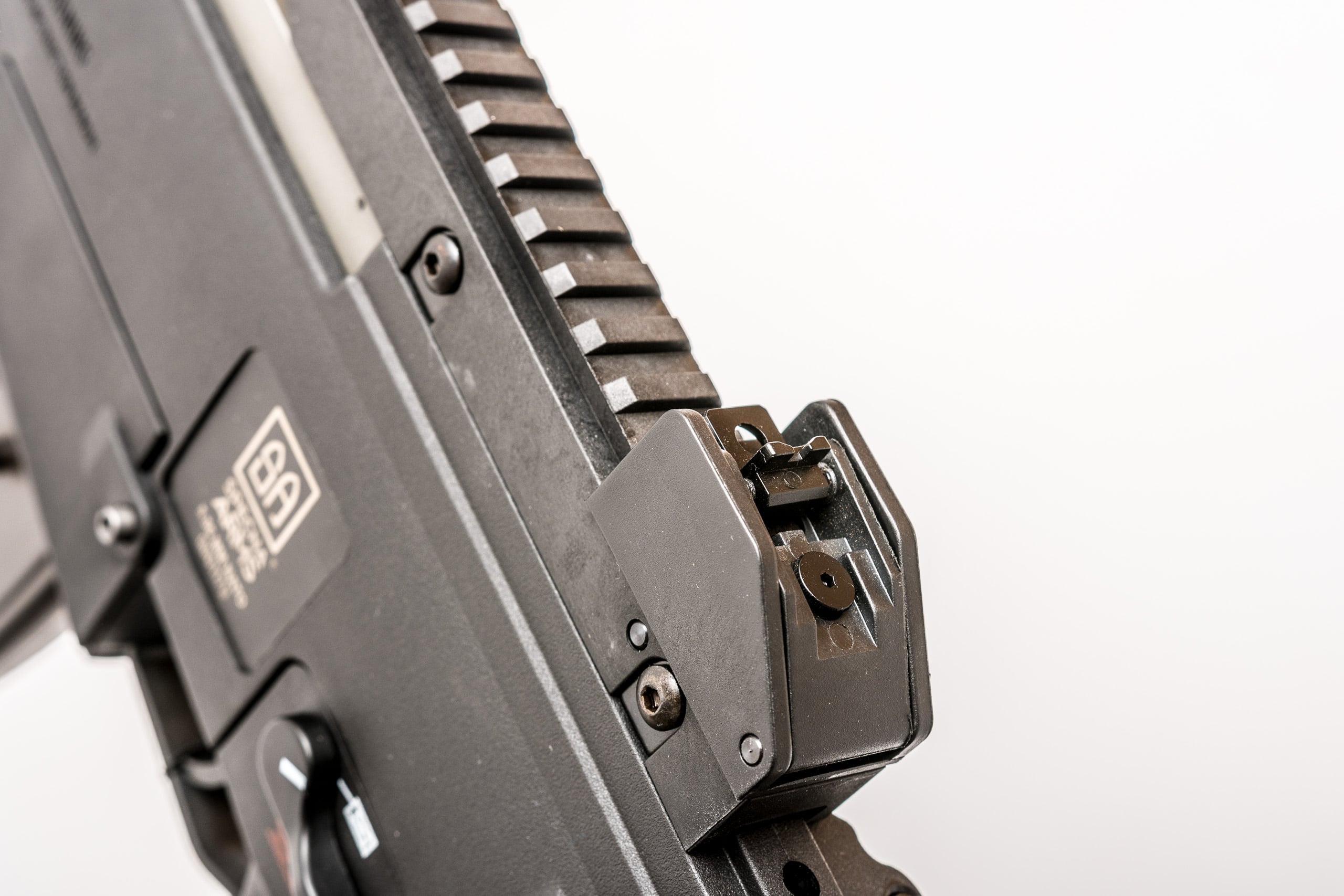 The good
Enter & Convert true quick spring release
LiPo ready gearbox
Electric Blow Back
Good body quality
KeyMod rail system
Good price
The bad
Electric Blow Back has minor issues
No real markings
Smaller batter space
The ugly