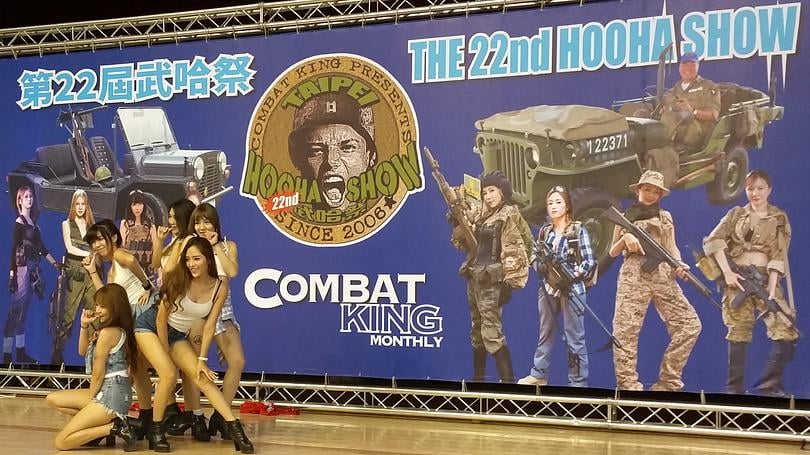 I'd seen photos and videos on the net from previous airsoft expos in Asia and had a keen interest in getting involved – aside from 'The British Shooting Show' in the UK – of which only a small part was dedicated to airsoft, in amongst all the tweed and cordite of live fire shooting sports – I'd never been to a 'gun show' as such, and to be honest Nottingham is one of the few major places in the East Midlands to apparently never have a resident airsoft shop or gaming site – so just having a local gun shop has never been a thing for me since I left Lincoln for university really.
Hence, the appetite to be in among all the retailers showcasing their shiny new toys and see what the Asian markets have to offer has always been strong me. So, about a month after arriving here (and having already checked out my local gun shop – KUI in ZhuBei, north of central HsinChu – beforehand and had a chat with the operators and local players whilst browsing KWA/KSC HK Pistols I am interested in getting for CQB Gaming excursions to Taipei and Action Bunker there) I decided to take a weekend trip to Taipei to appraise the 22nd Hooha Airsoft Show – purportedly the largest dedicated Airsoft expo in Asia.
So I dragged myself out of bed fairly early on a very sunny Saturday morning on the first weekend of September and jumped on the Taiwan High Speed Rail from my native HsinChu a few stops and less than an hour away up to Taipei – The Hooha show was held in a sports centre auditorium in XinDian district, right to the South end of the green MRT line this time, but even with all the travel and interchanges I managed to arrive just after opening at 10:00 so beat the crowds for the most part.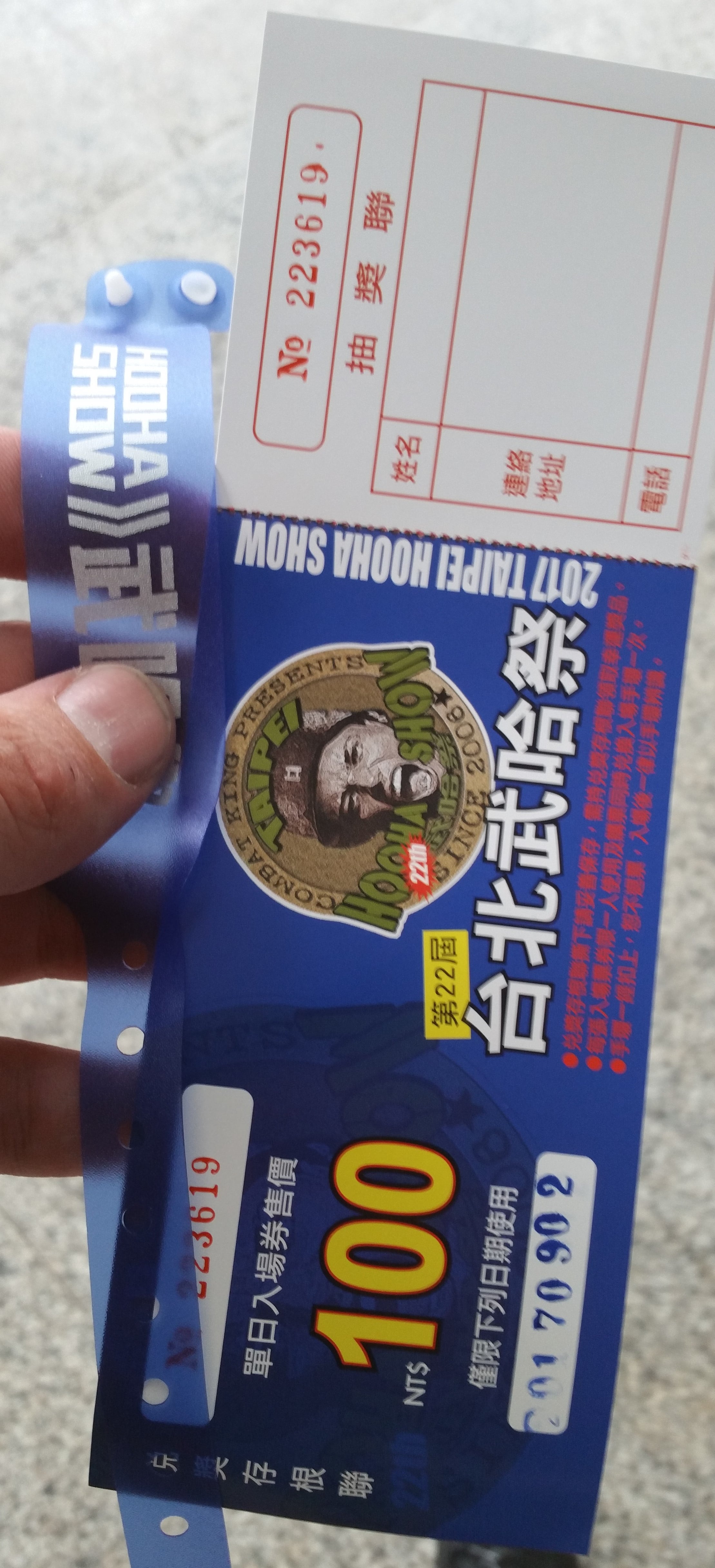 Sufficed to say I was not disappointed, it was a Mecca for the big names and independent custom shops alike; 5.11 had an on-site presence where I was perusing their imported goods, having had a nosey through their Asia Pacific catalogue I was gifted on my recce trip a few weekends before to Action Bunker Taipei - as well as other more local kit manufacturers or distributors such as Vanquest Tactical Gear .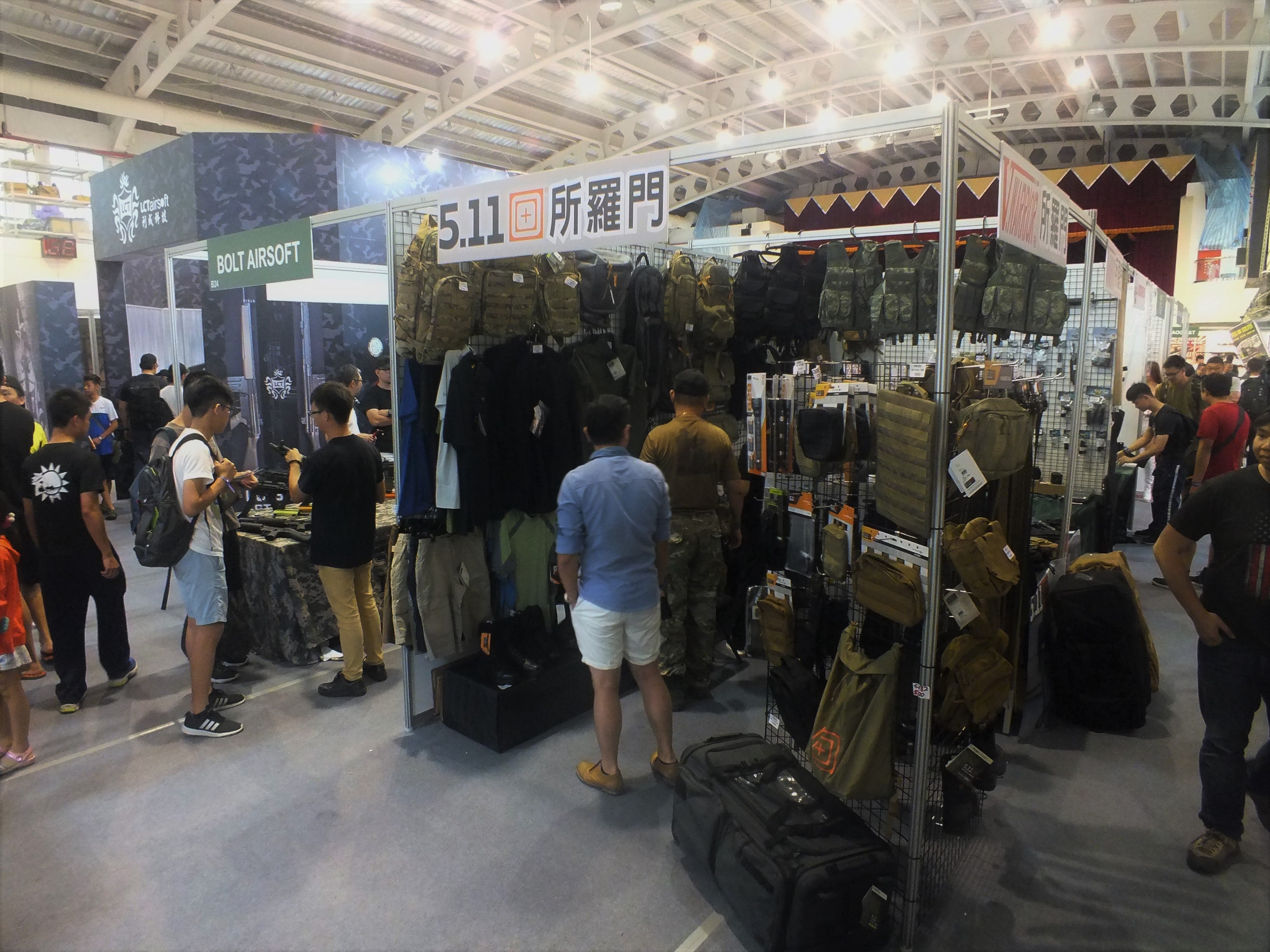 In terms of guns themselves there were quite a few keynote presences; Bolt Airsoft had a fairly extensive range of their recoil shock AEG's on display just to the right of the main entrance, and I enjoyed finally getting my hands on some and trying them out to compare them with my own experiences of the Marui next gen recoil shock – the M4's my shooting buddies have had, and my own much loved AK102 EBB that I had to leave behind when I escaped the UK.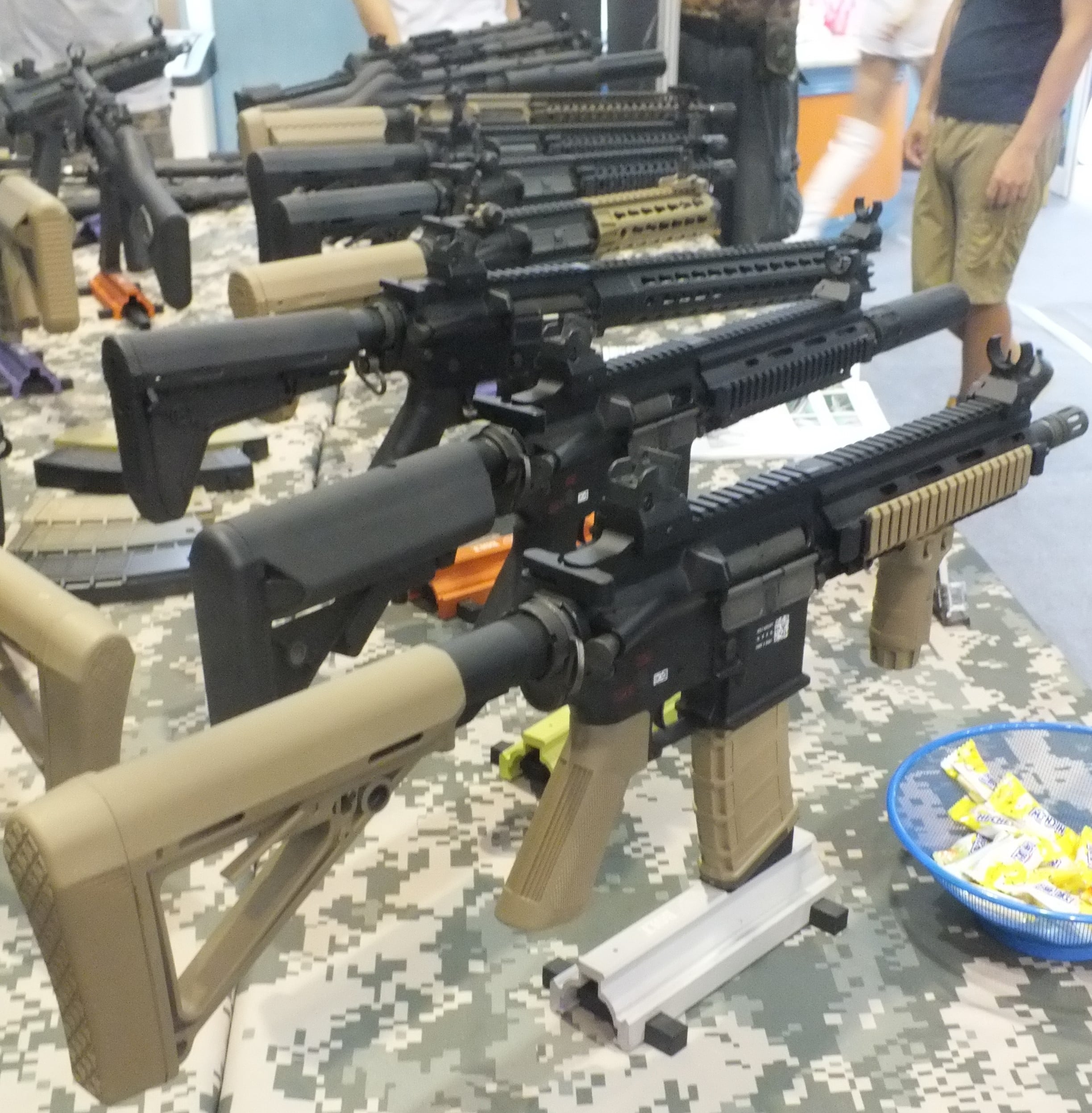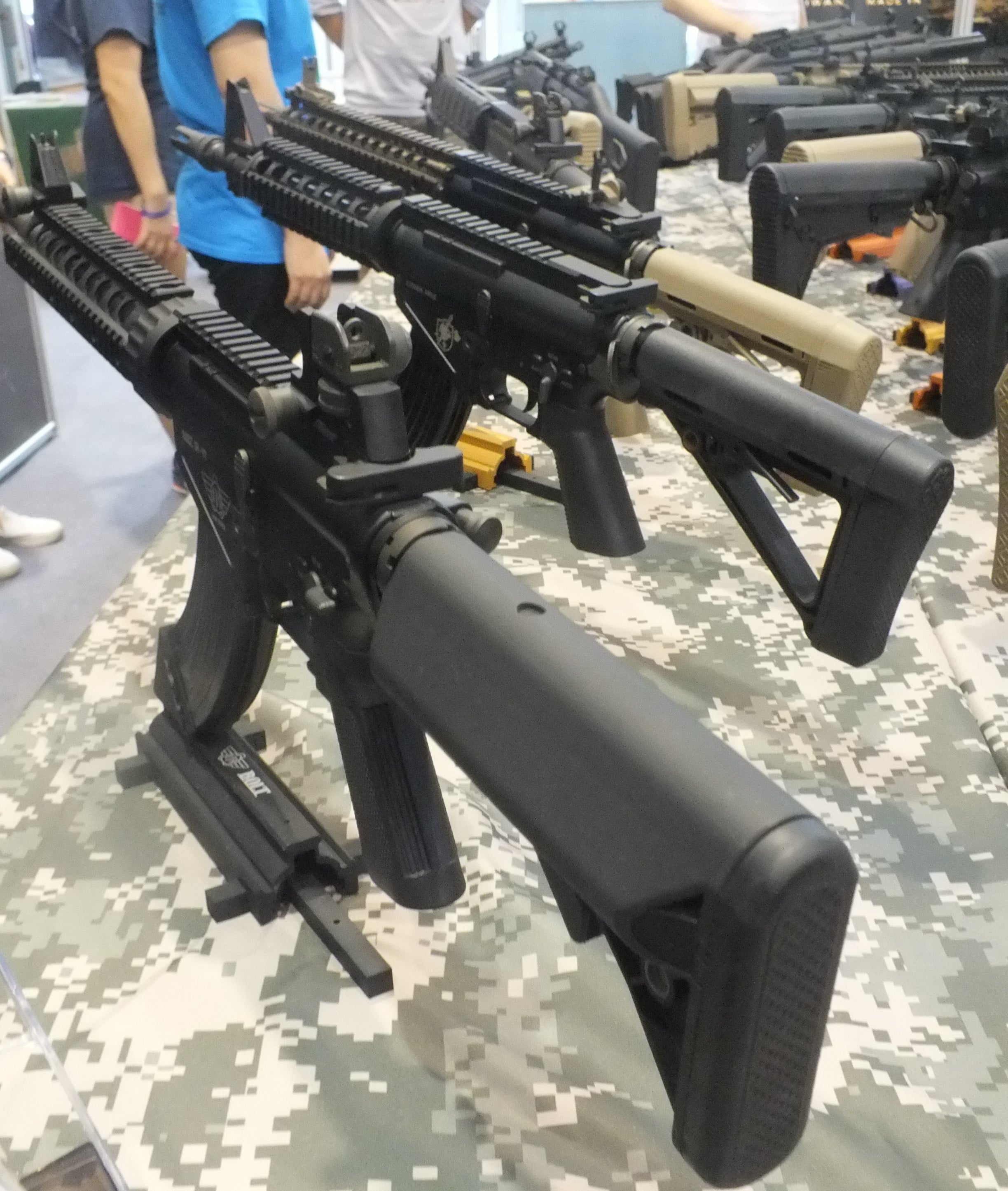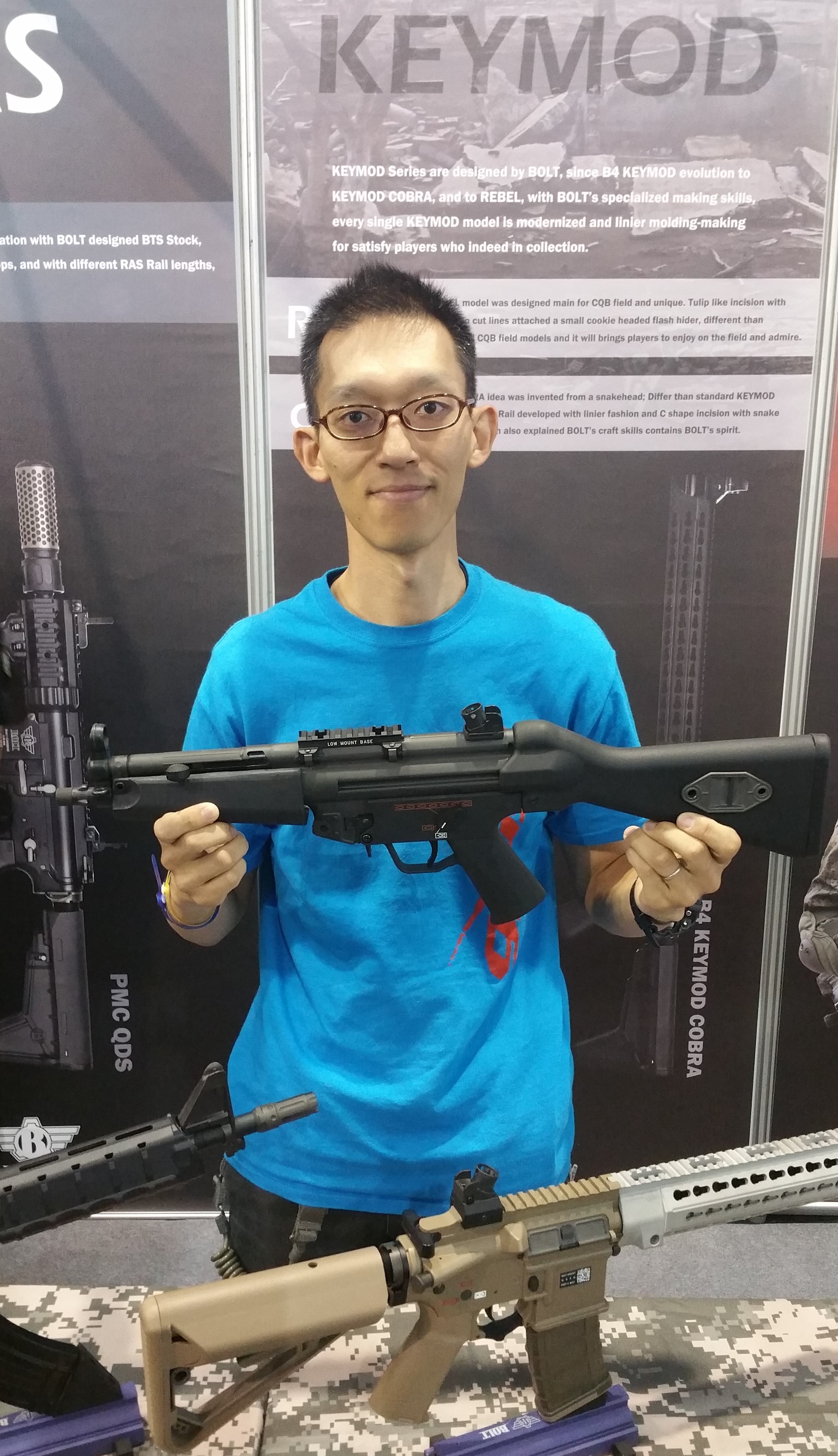 LCT were apparently trying to steal the show with a huge centrepiece walk-through monolith right inside the entrance which showcased their latest high detail AEGs in the HK G3 range as well as various Armalite and Kalashnikov derivatives but also a variety of VSS silenced carbines/DMRs.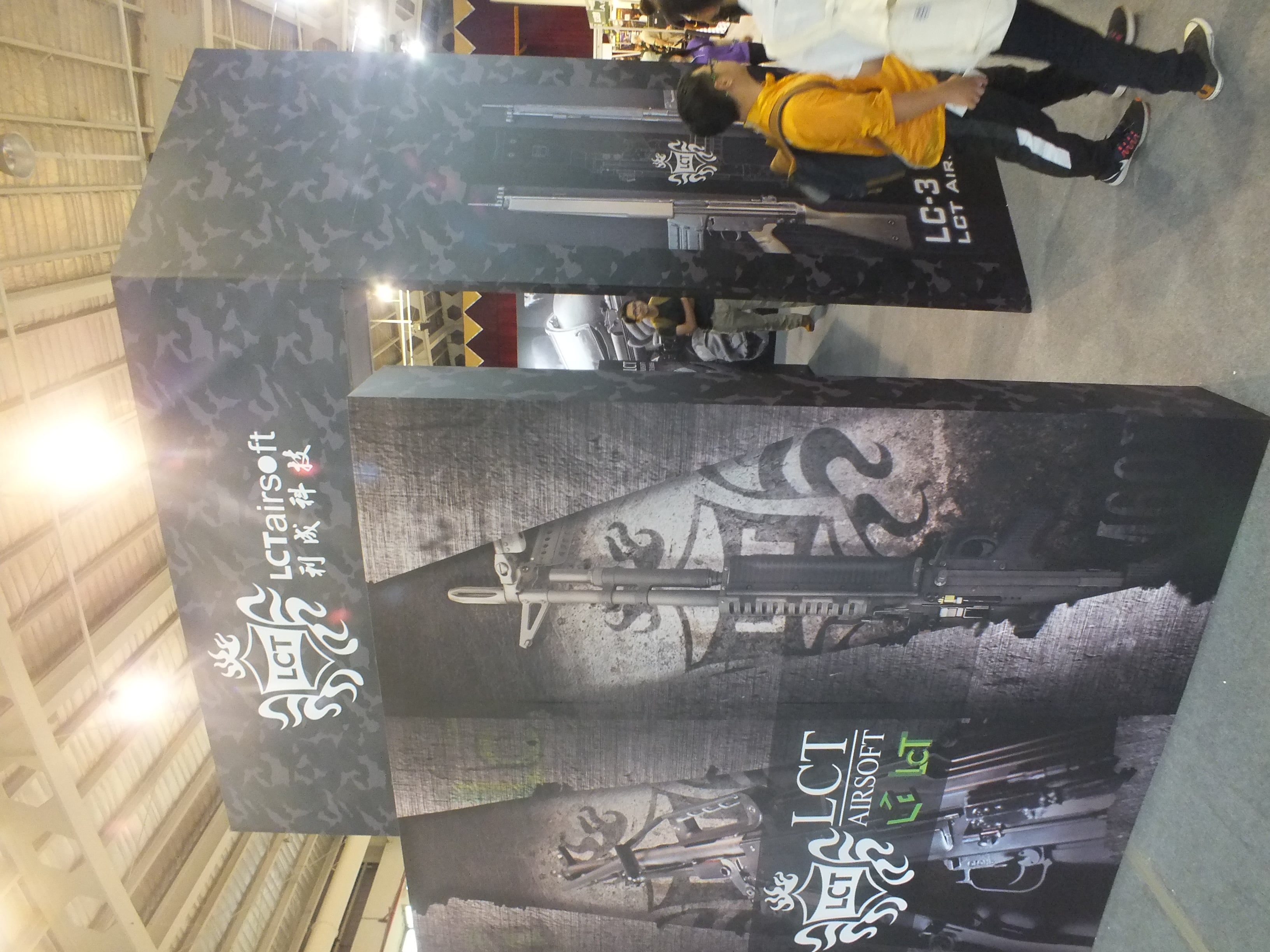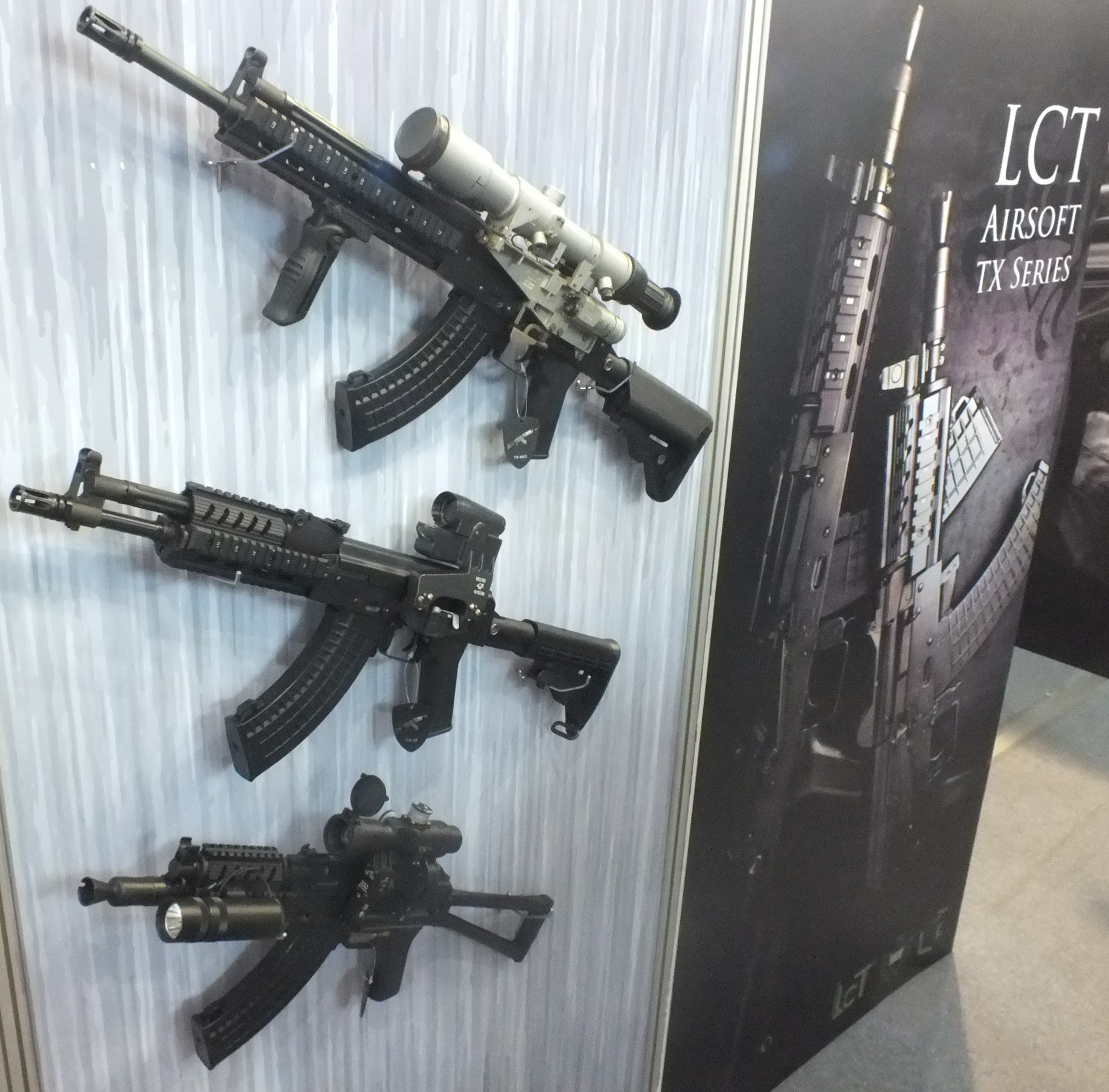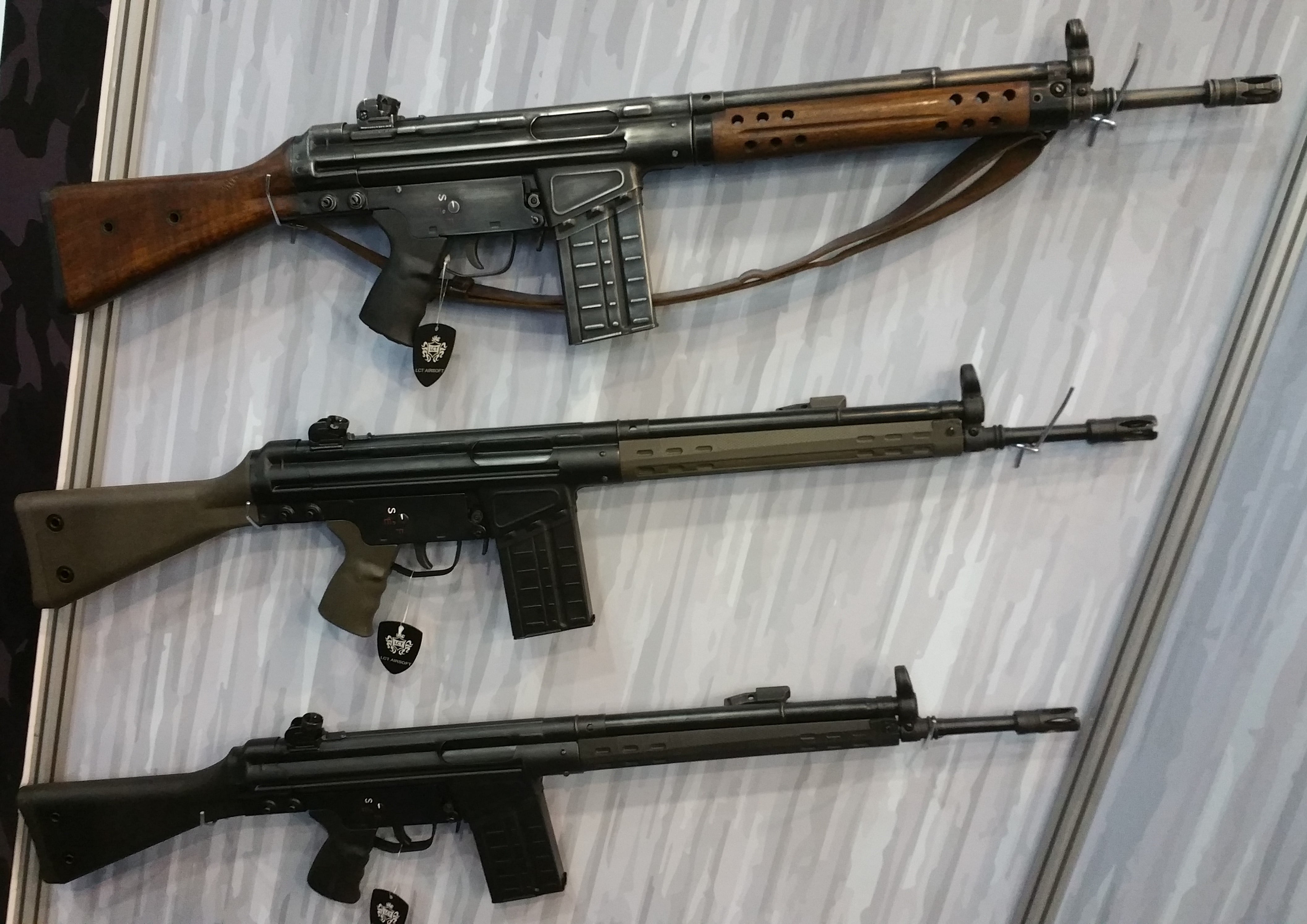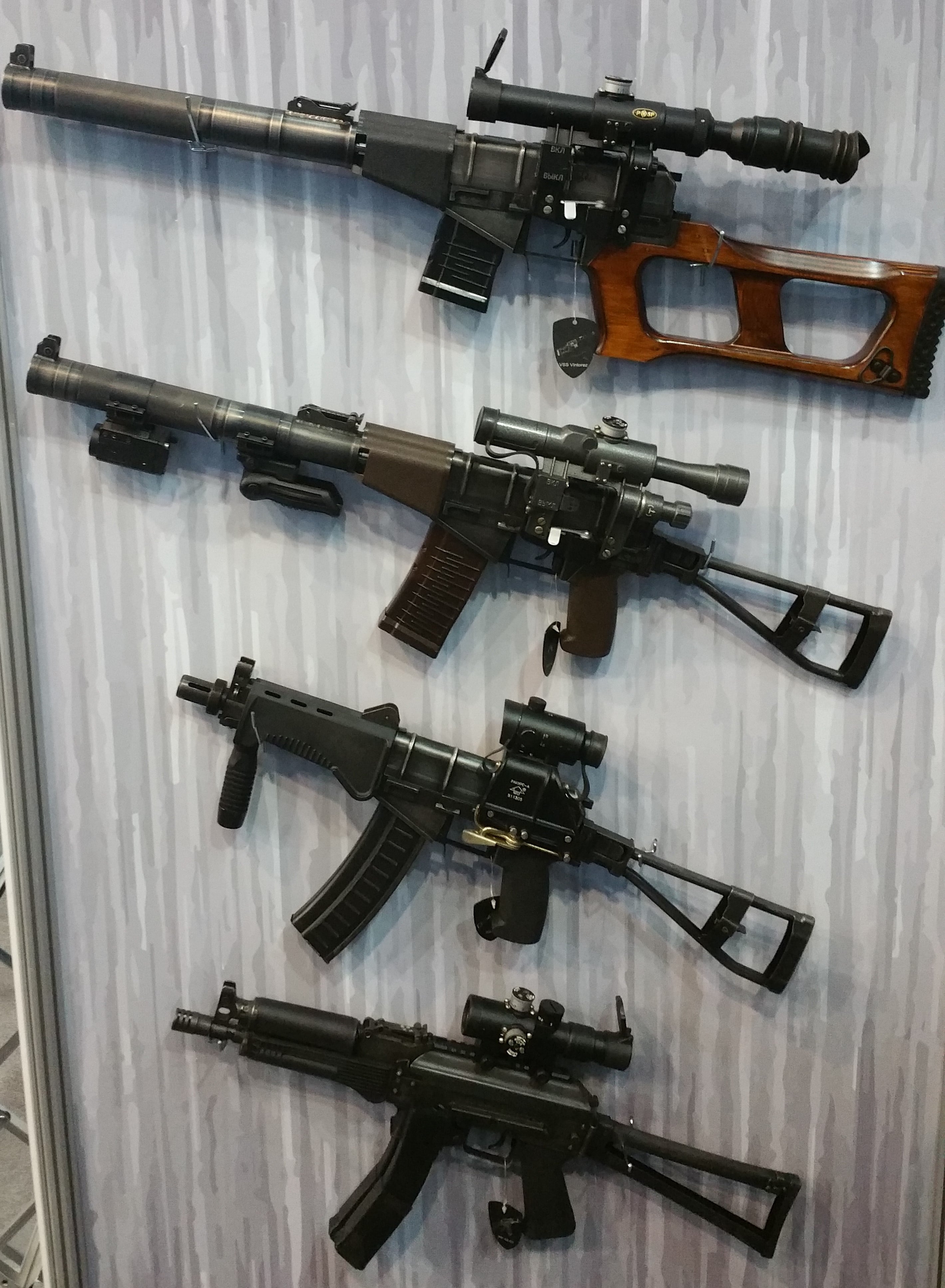 To their left was a long table and decorated back wall was ARES/Amoeba Airsoft's stand with an array of very nice and solidly constructed DMRs and high end AEGs – their L110 was an exceptionally nice replica but they also had a DSR-1 on the front table with its accessories that was very interesting to see as well.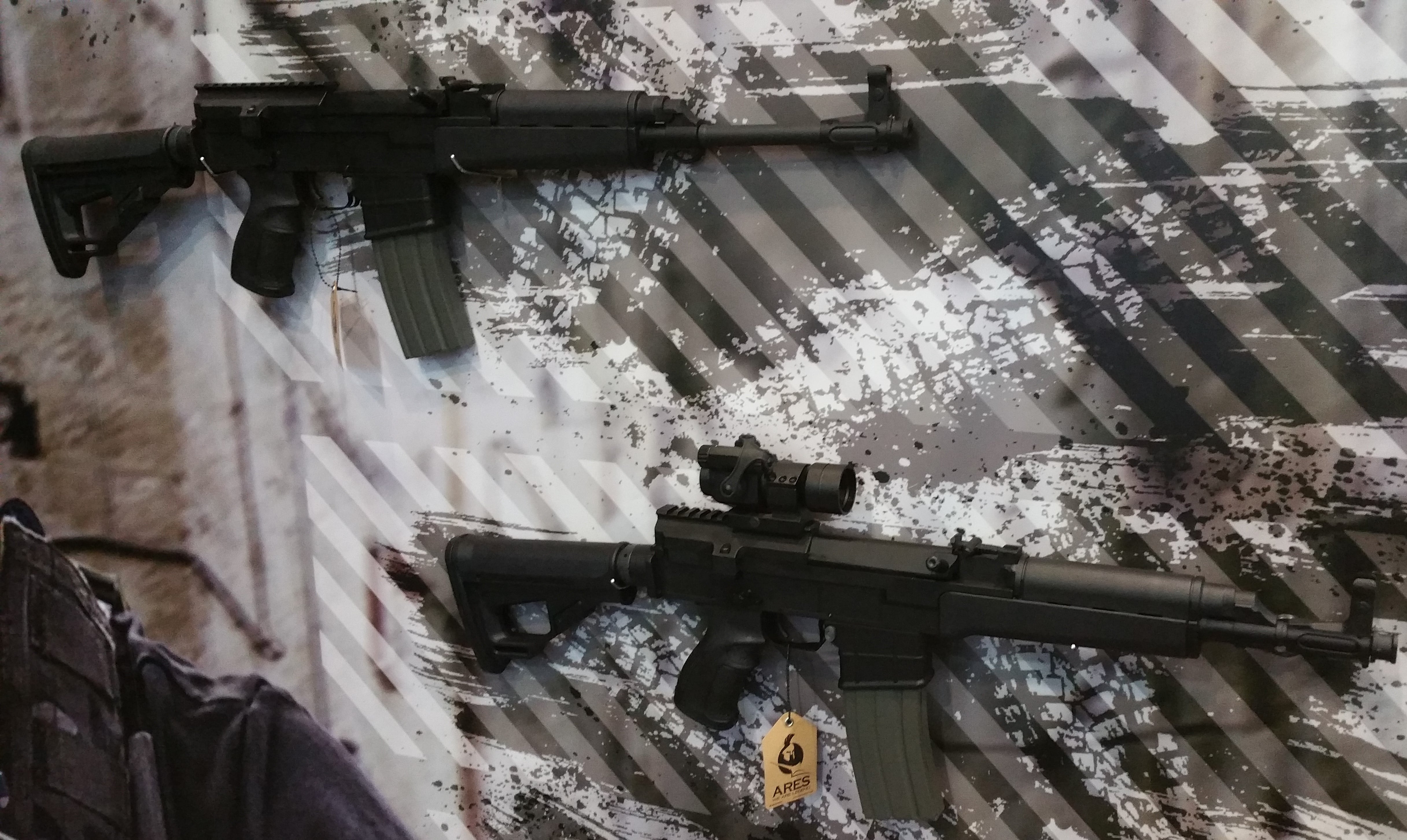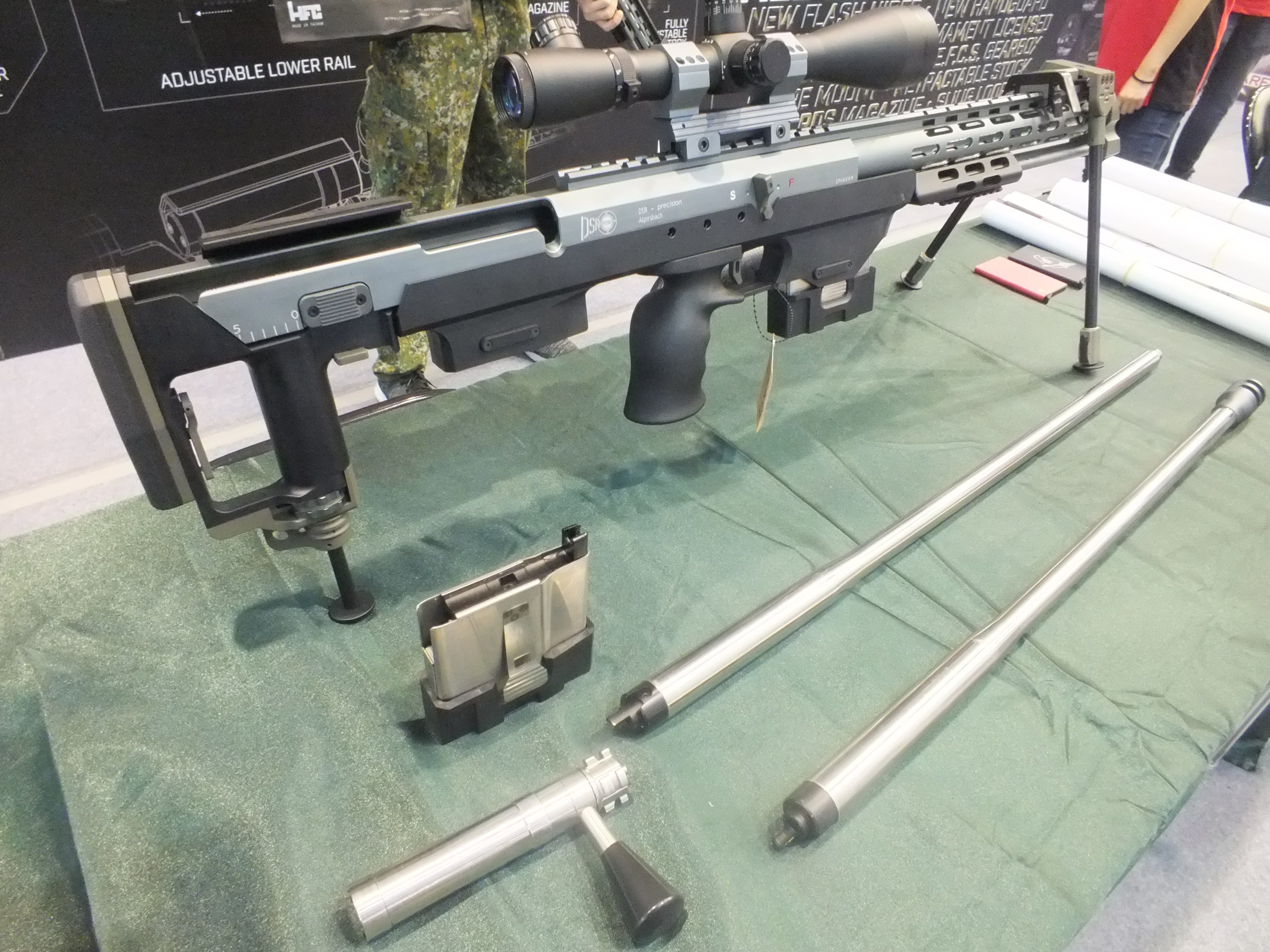 Towards the centre of the exhibits were Modify Airsoft (Where Novritsch was hanging out and doing a bit of a meet and greet) as well as BCS World (One of the major retailers here in Taiwan - along with KUI and KIC; they tend to have one or two shops in all of the 6 largest cities) Cobra Defence were showing off their line of heavy machine guns, alongside A&K Airsoft who also had their immense PKM replicas as their stall's centrepiece – seriously I'm 2m tall and 111kg and I don't know how anyone can comfortably carry a PKM!) then moving further back were Tactical Arms Factory – a local outfit dealing primarily in spares and customised GBB Pistols.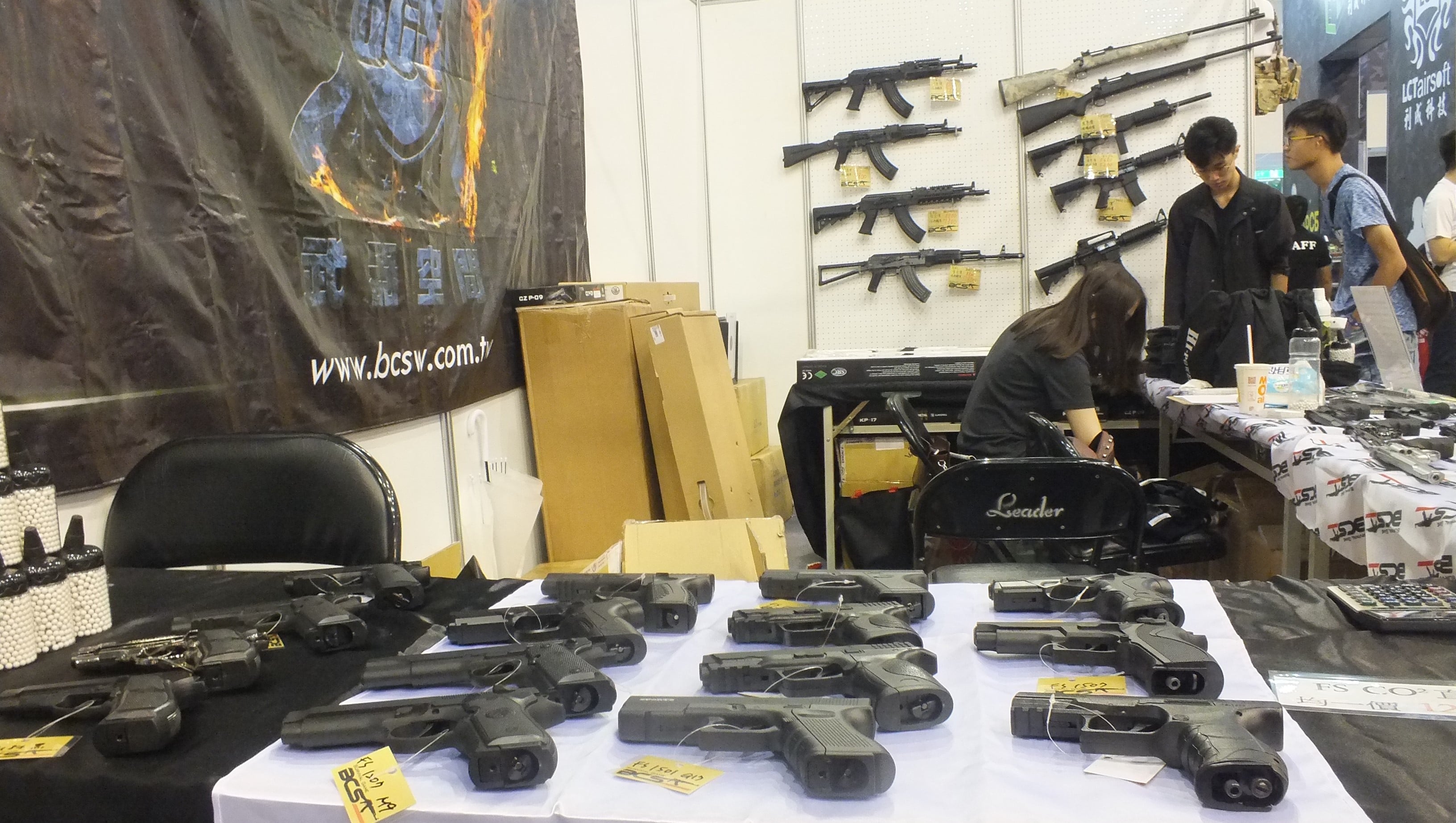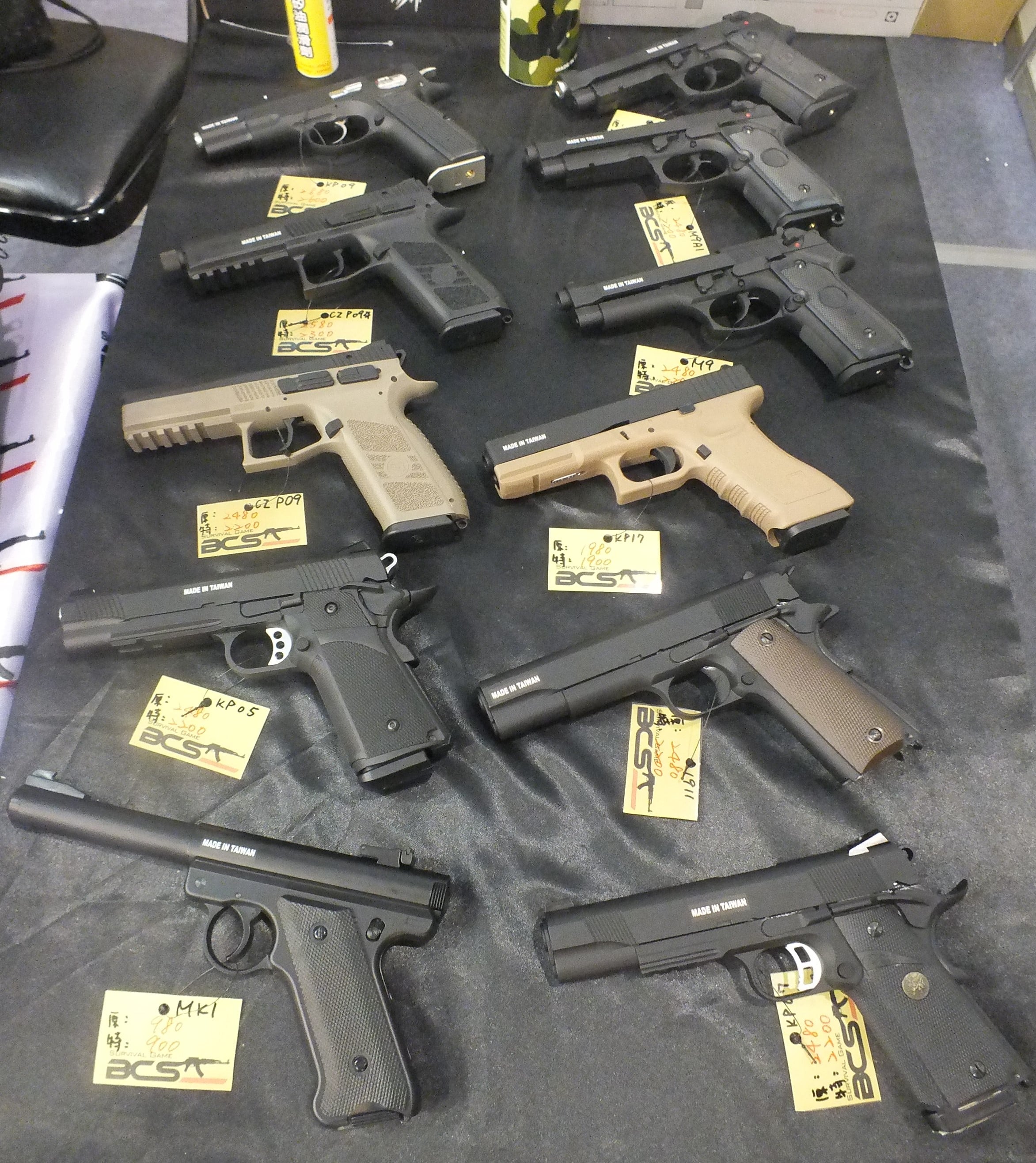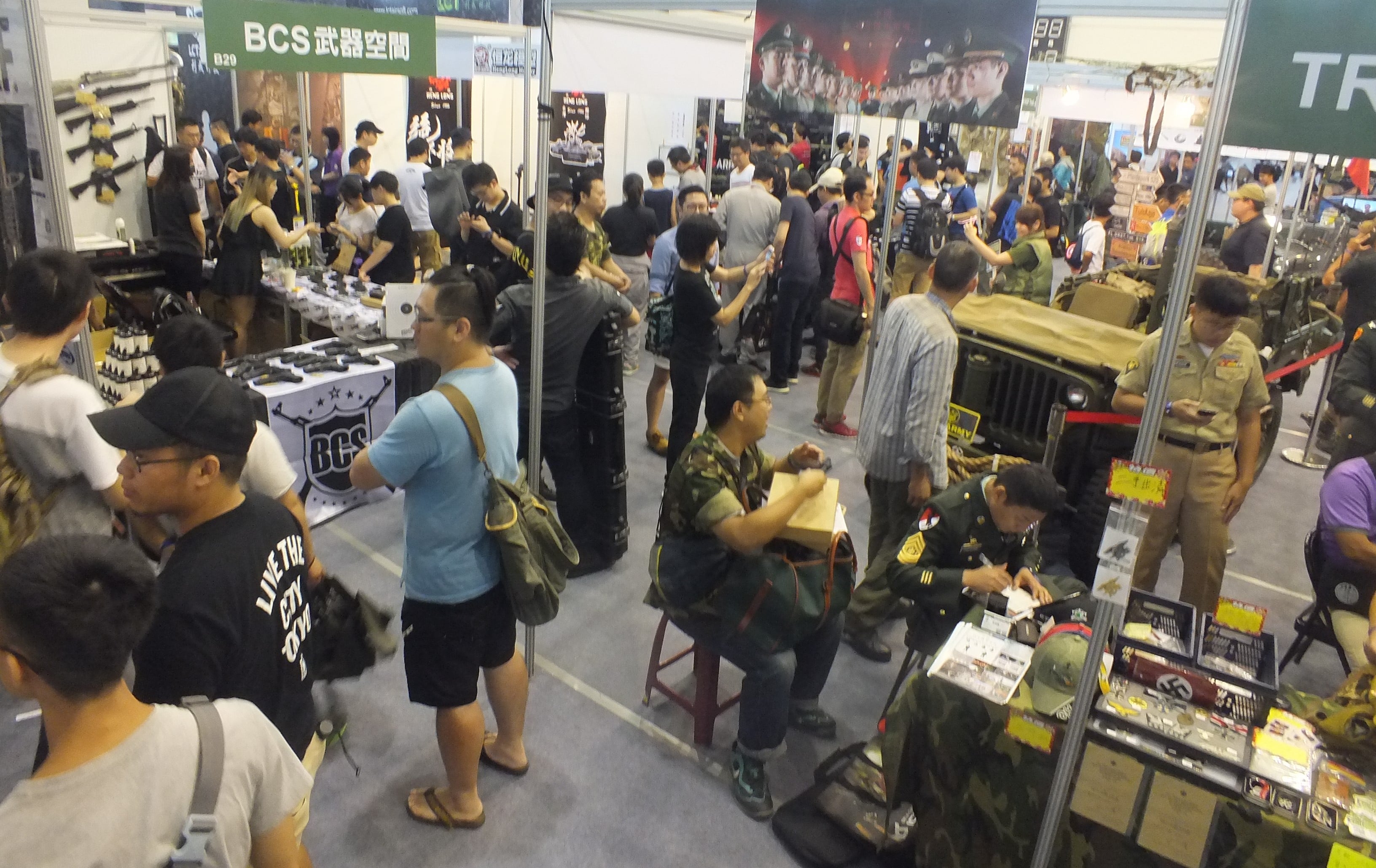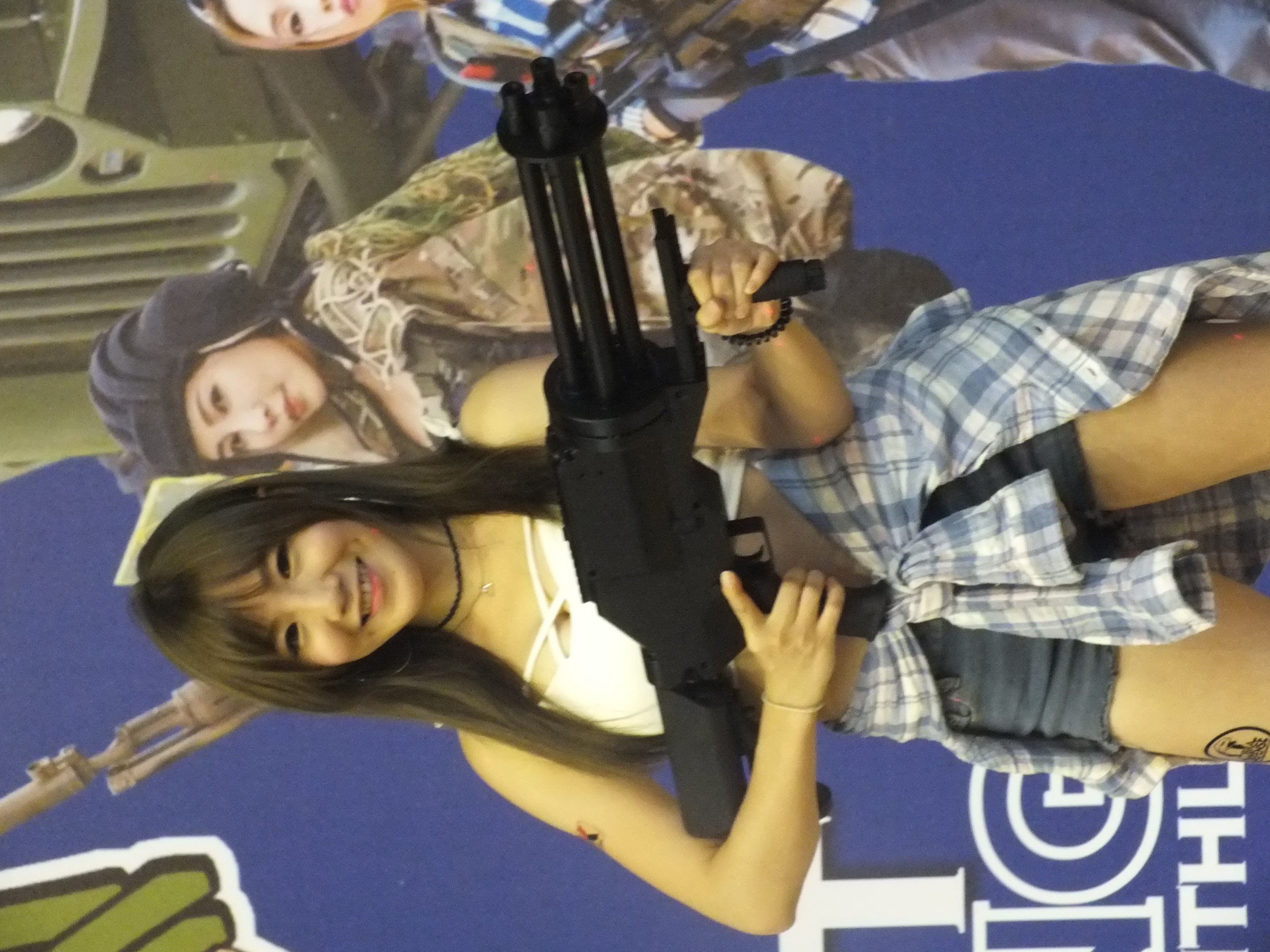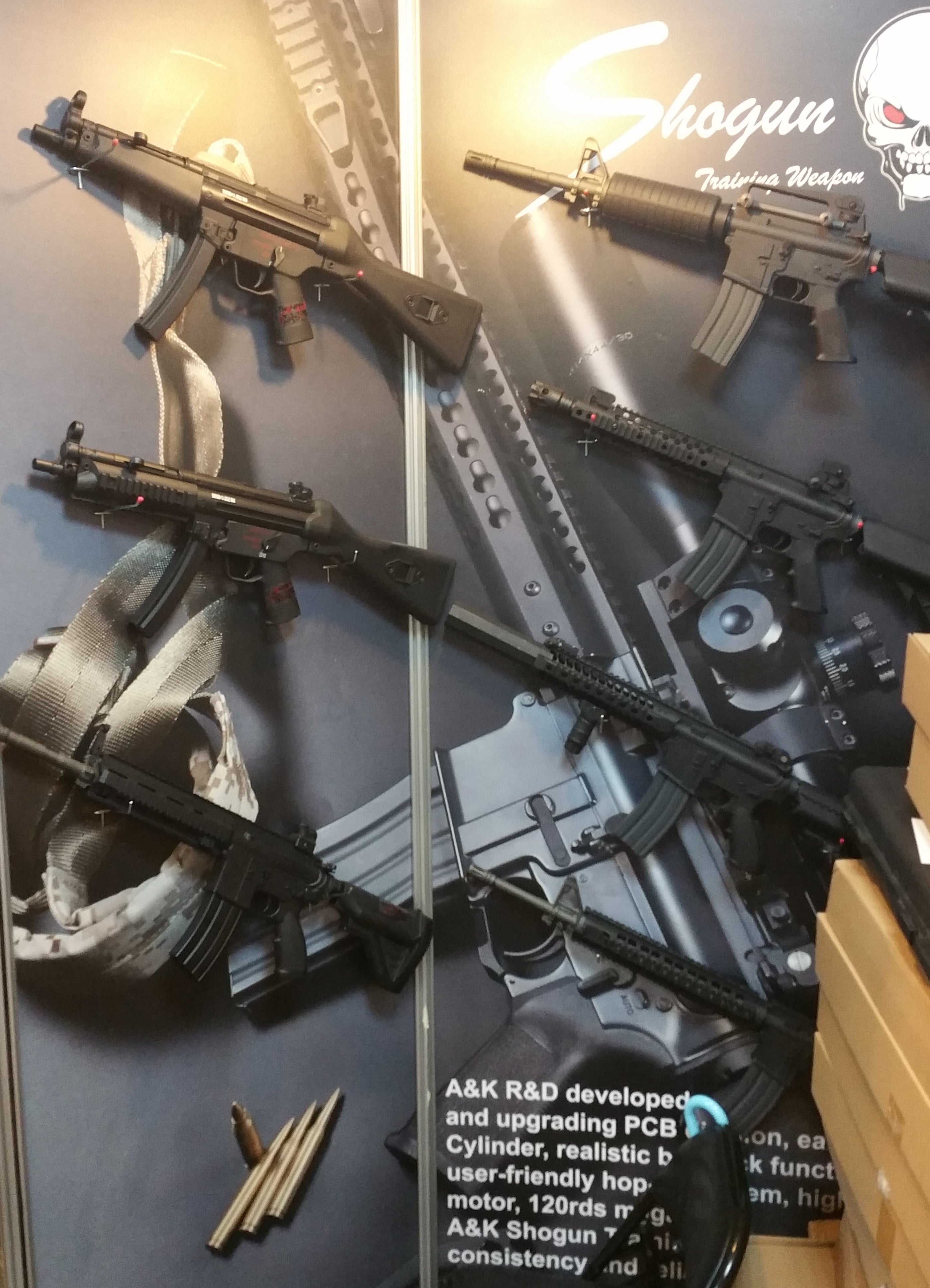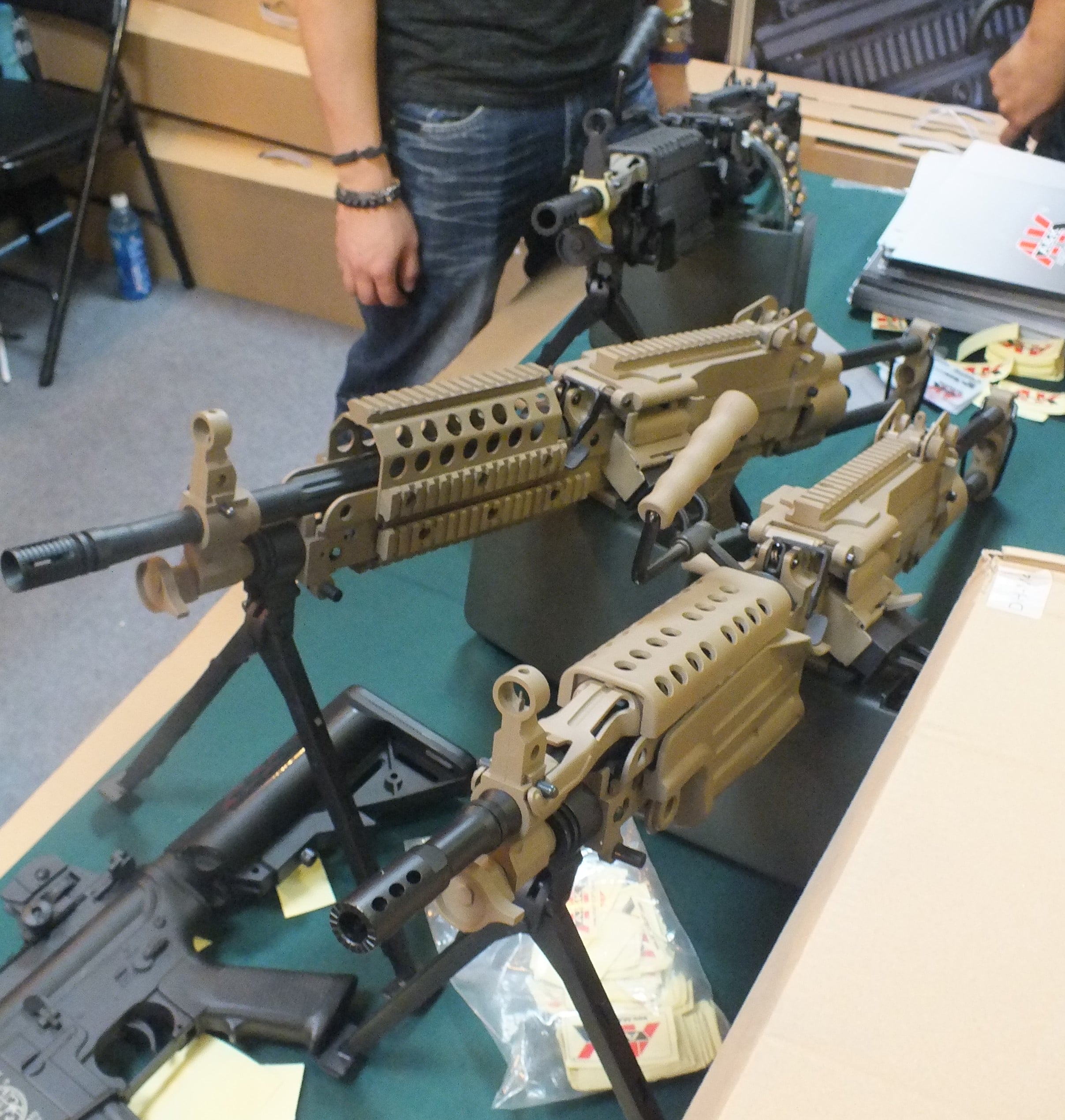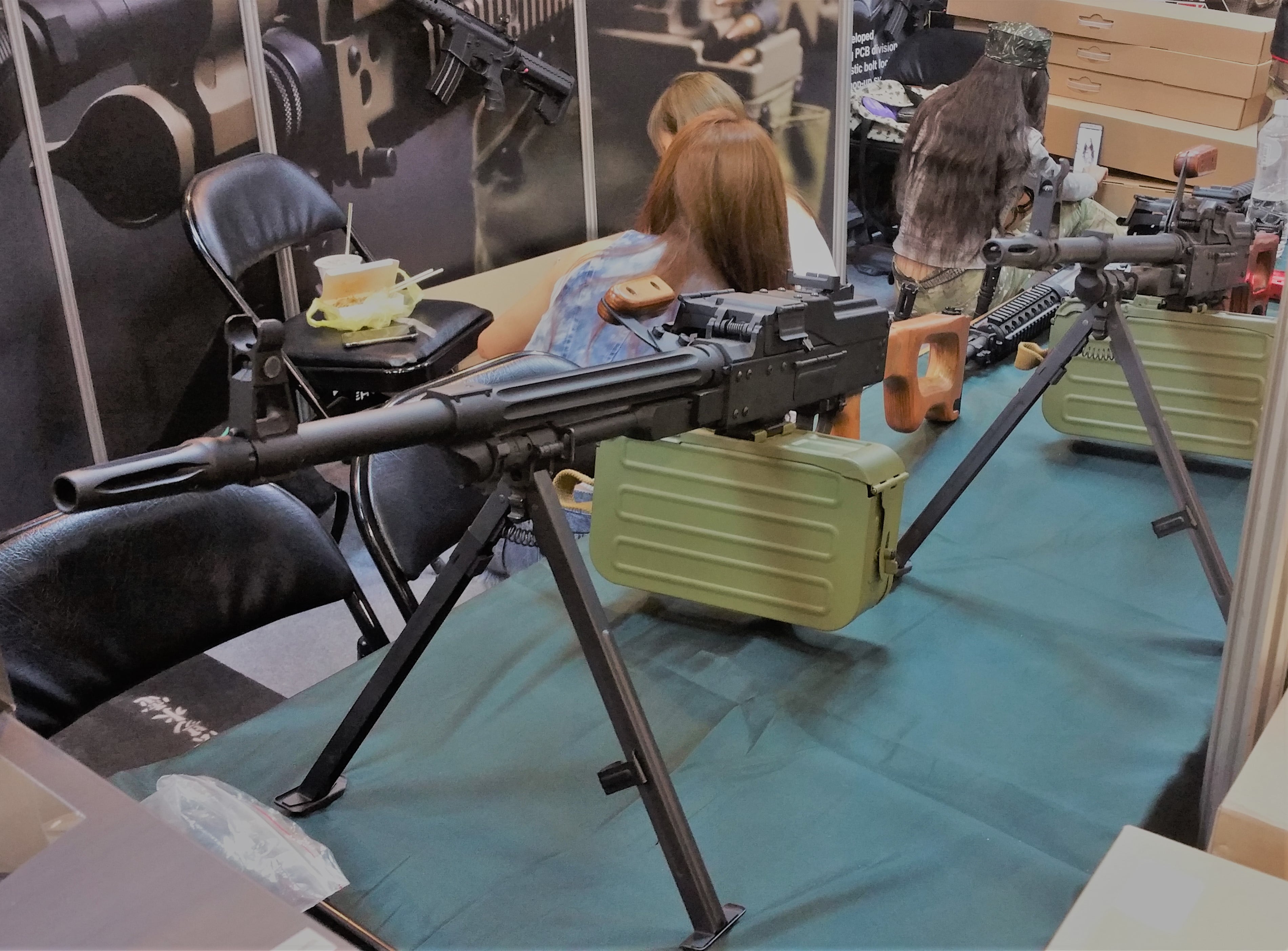 Towards the main stage at the rear were Classic Army followed by AOG/S&T Airsoft, the latter with a fairly extensive range on show, including the Aliens Pulse Rifle and SITES Spectre SMG – one of my all time favourite sub guns with its quad stack magazine and front and rear vertical grips – was a real treat to check that out in person.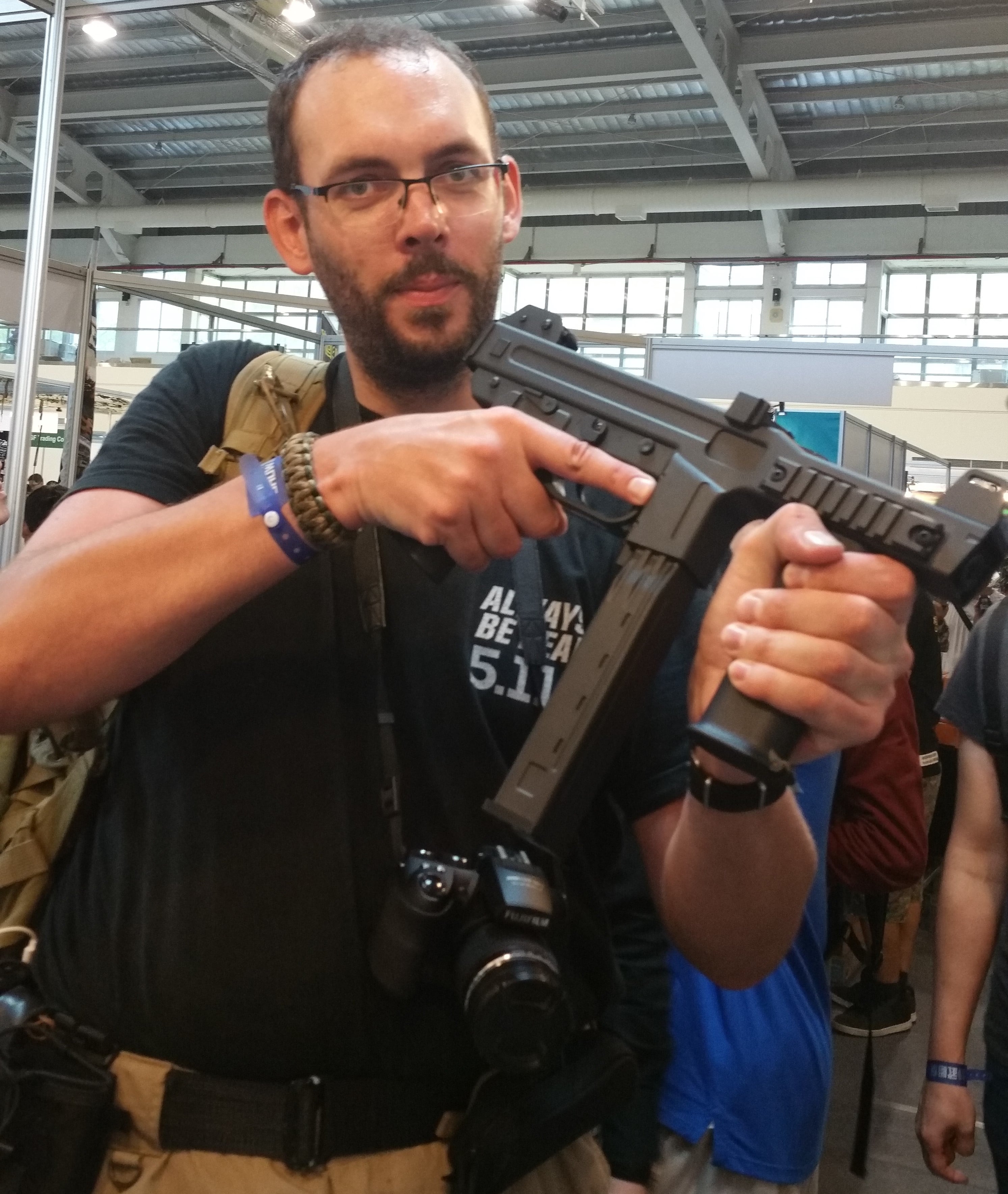 Moving toward the other side of the show was Double Bell – another local outfit showcasing customised GBB Pistols and SMGs, including a very nice Taran Tactical style ported Glock in the John Wick flavour among other stippled and detailed or customised offerings.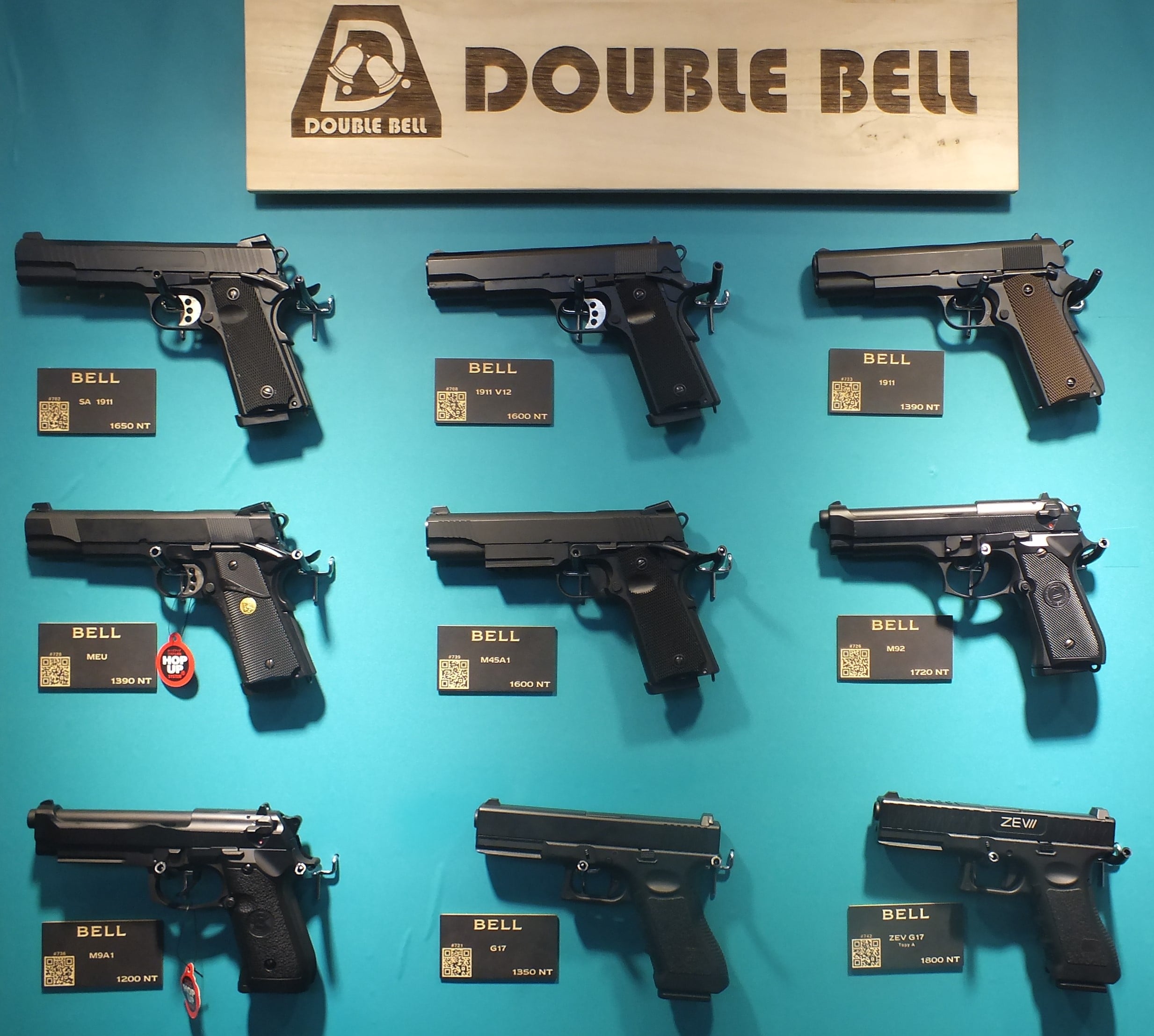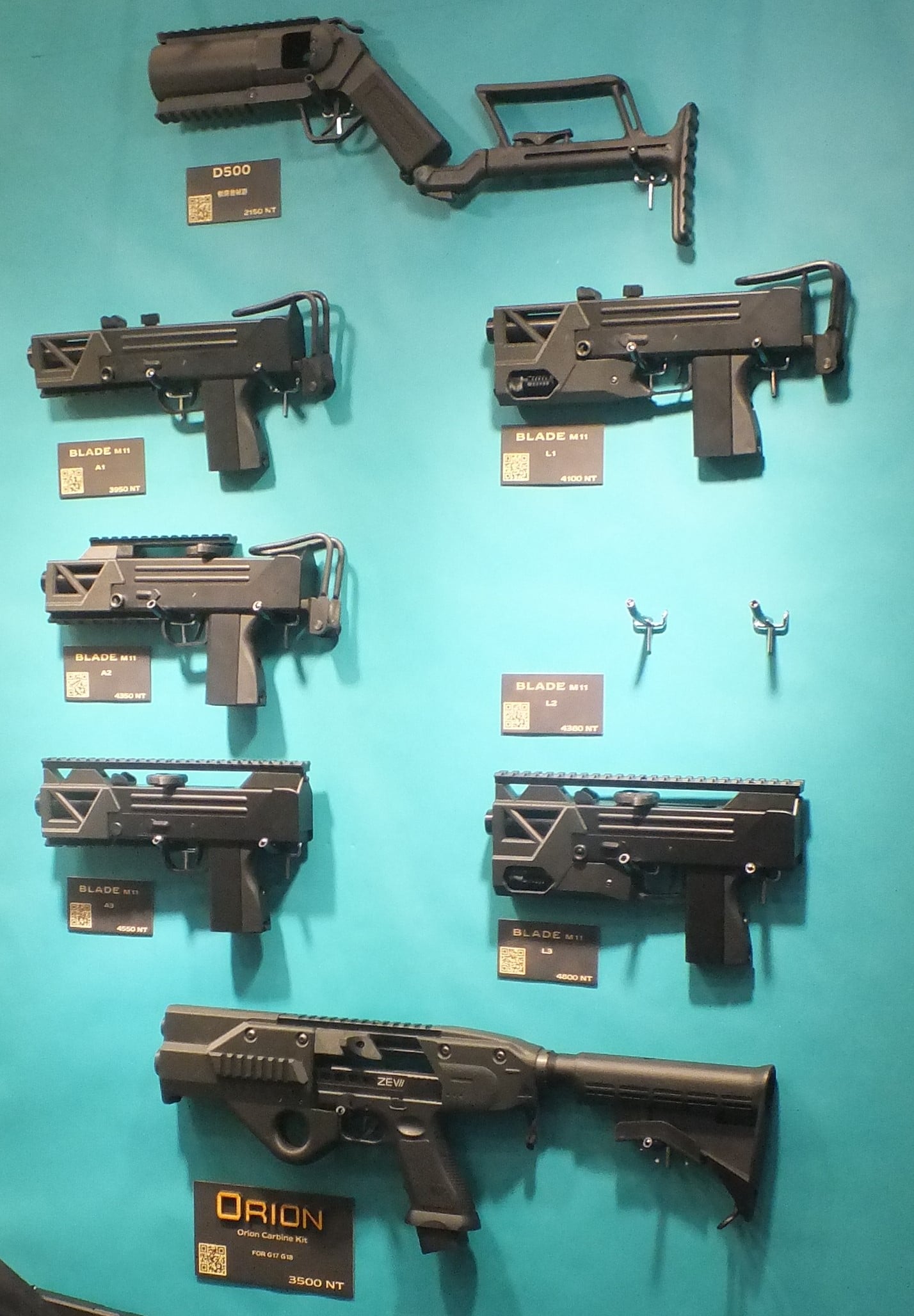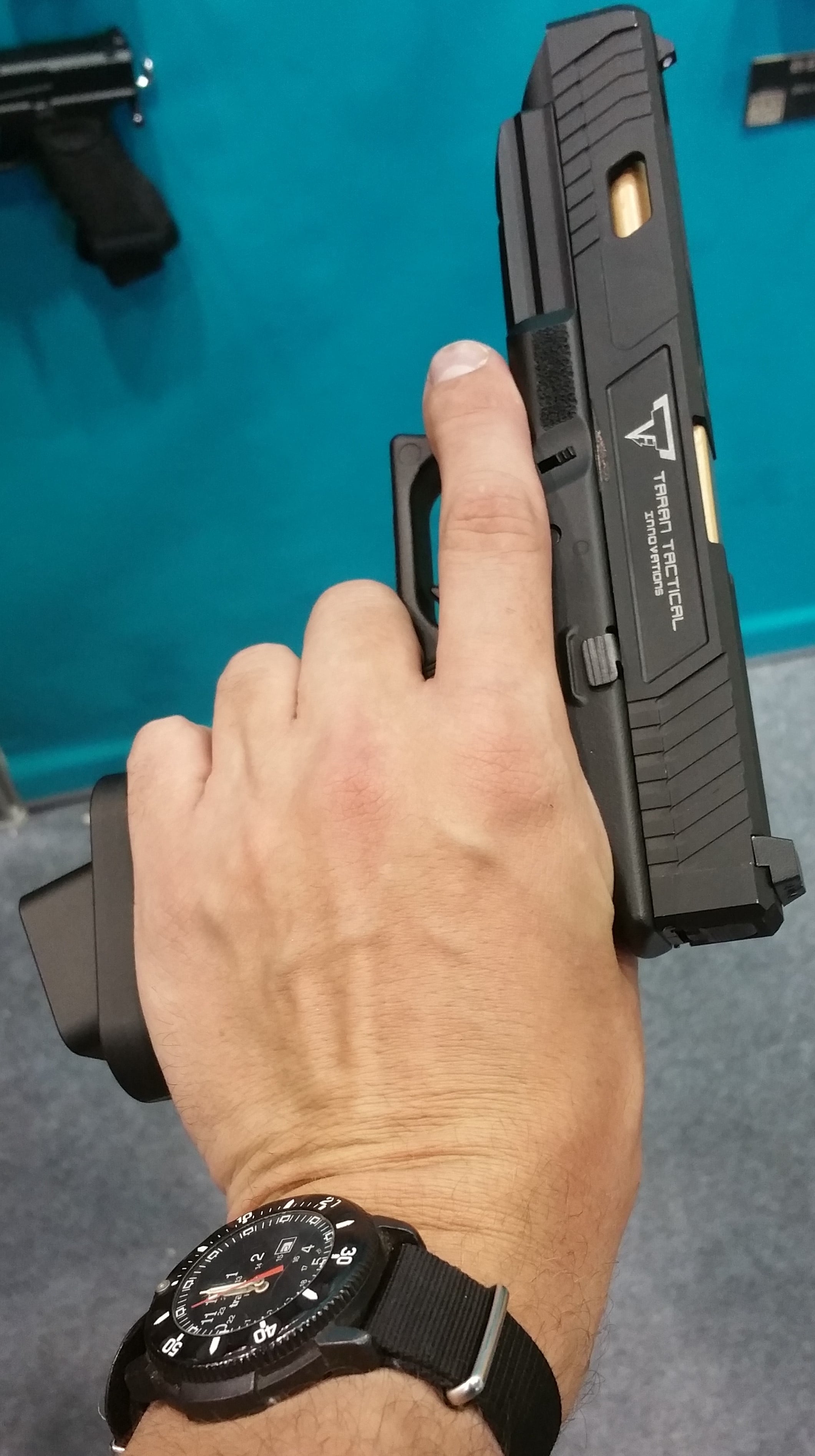 Beside them ICS were very much interested in pushing their upcoming line of GBB pistols – I'd seen word on the net and an interview with their CEO at their headquarters in Northern Taichung (Taiwan's 'second city' – halfway down the island and a major tech and industrial centre like HsinChu where I'm based) that they wanted to make a shift back towards their original roots years back in GBB guns, seeing as the market is shifting that way again with the spread of GBB Pistols and more recently SMGs and carbines or assault rifles and the prevalence of CO2 or HPA conversions – 'once you've had blowback you'll never go back'.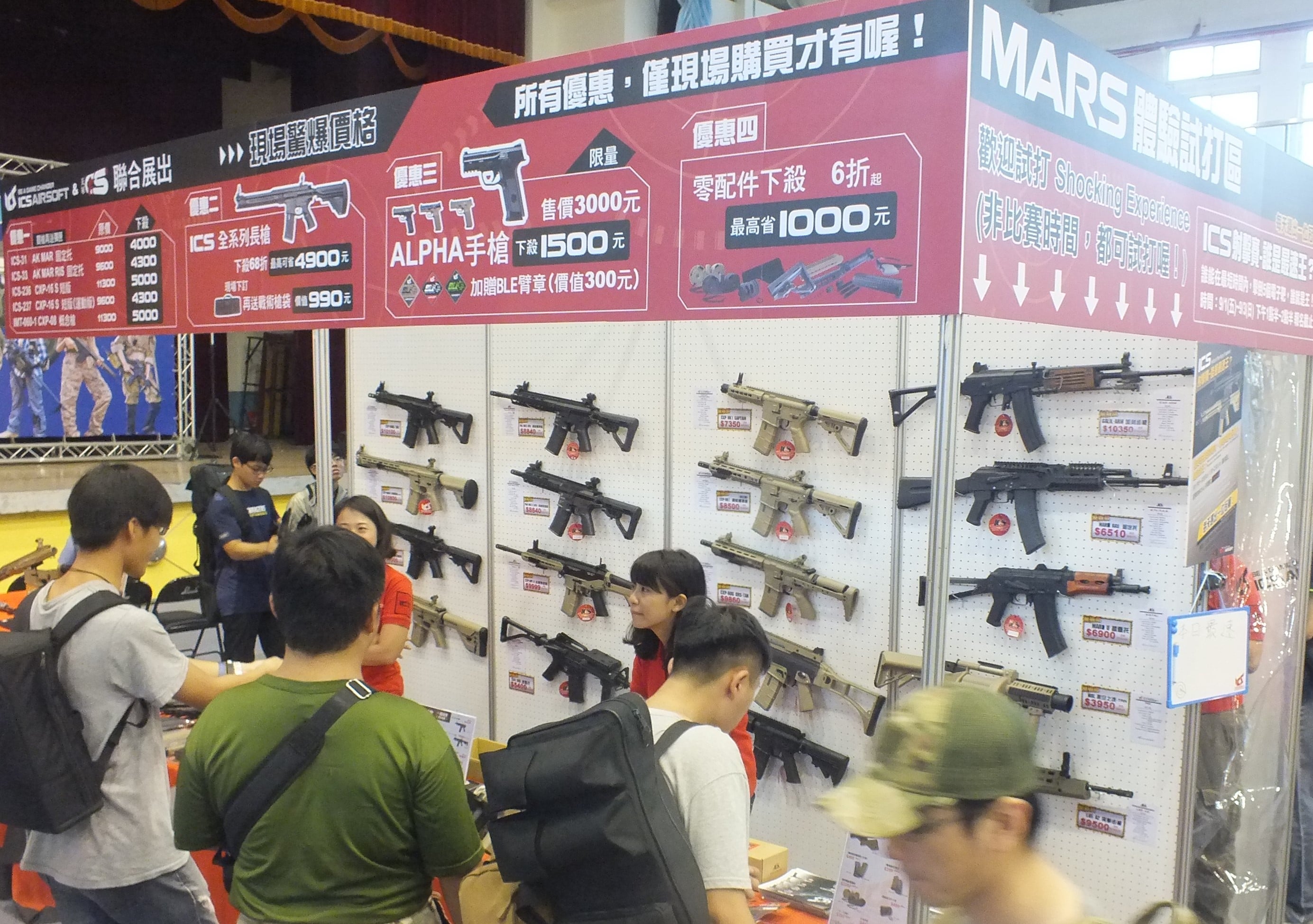 Their new 'Black Leopard Eye' is quite an interesting foray into the GBB Pistol market – the last few years have seen a great diversification in models available and custom or even fantasy/ airsoft only designs of pistols and SMGs which aren't necessarily based on real steel counterparts, or are otherwise choices departing from the more mainstream Glock, Beretta, HK, Browning core models. I imagine the BLE is another in a long line of these – a very comfortable and solidly built pistol, I was having a play and empty firing their two tone version with a khaki/ sand polymer frame and black top slide – it resembles the love child of an XDM, FN Tactical and USP Compact and all in all felt very well put together and comfortable to handle and use with a very crisp recoil mechanism akin to the KWA USP Compact with their System 7, in terms of stroke and operational feel.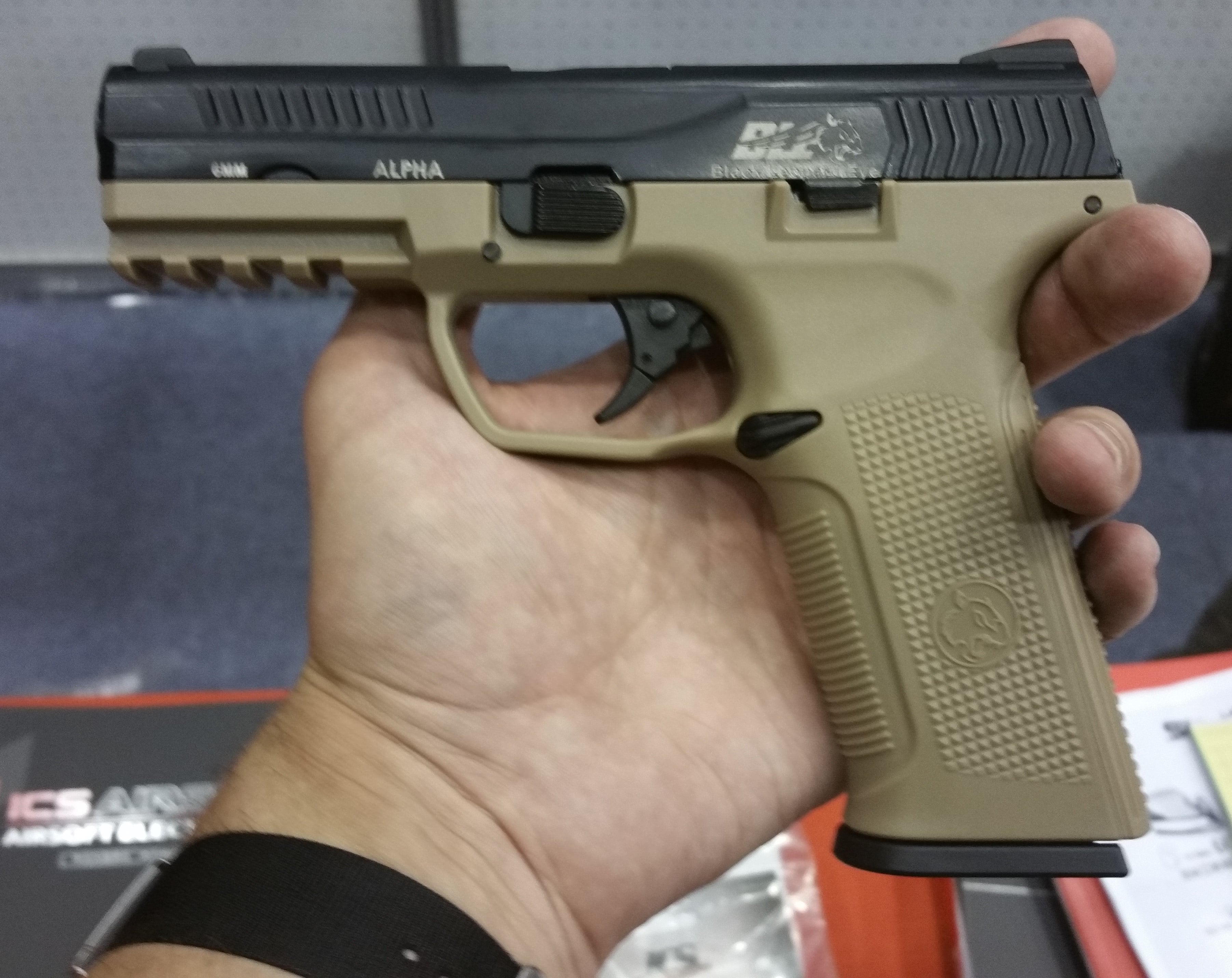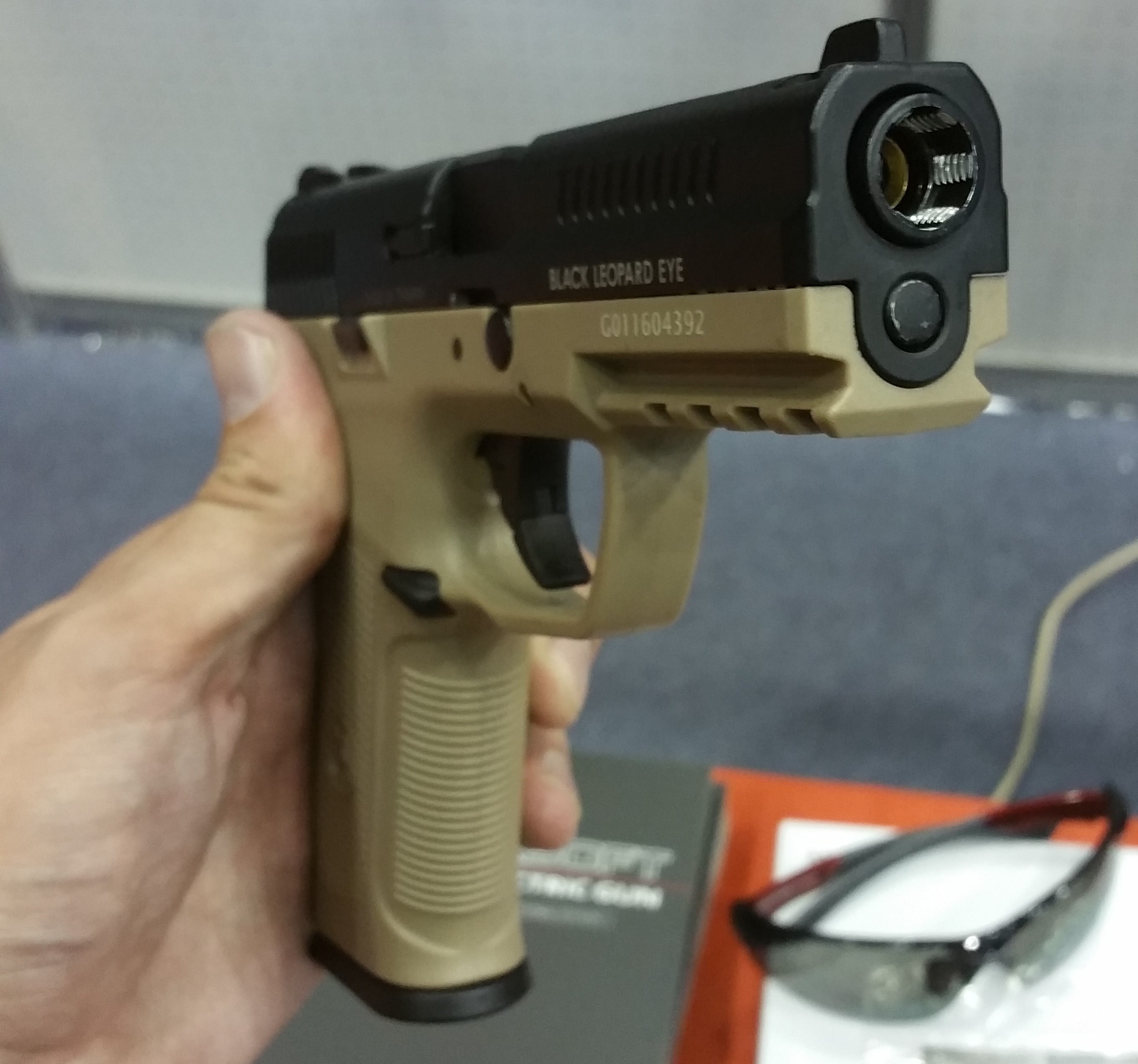 ICS are definitely pushing ahead with interesting developments - I was gifted their new entire line-up catalogue as well as a complimentary baseball cap – but elsewhere on their stand was a new MARS M4 cracked open with its internals proudly on show – their Modern Assault Rifle System apparently seeks to bridge the gap in some retailer's markets for high end CNC machined receivers and barrel assemblies combined with more advanced in built MOSFET and programmable systems out of the box, still featuring their own brand of split gearbox which enables ease of maintenance or power amendments to suit indoor or outdoor site usage with ease.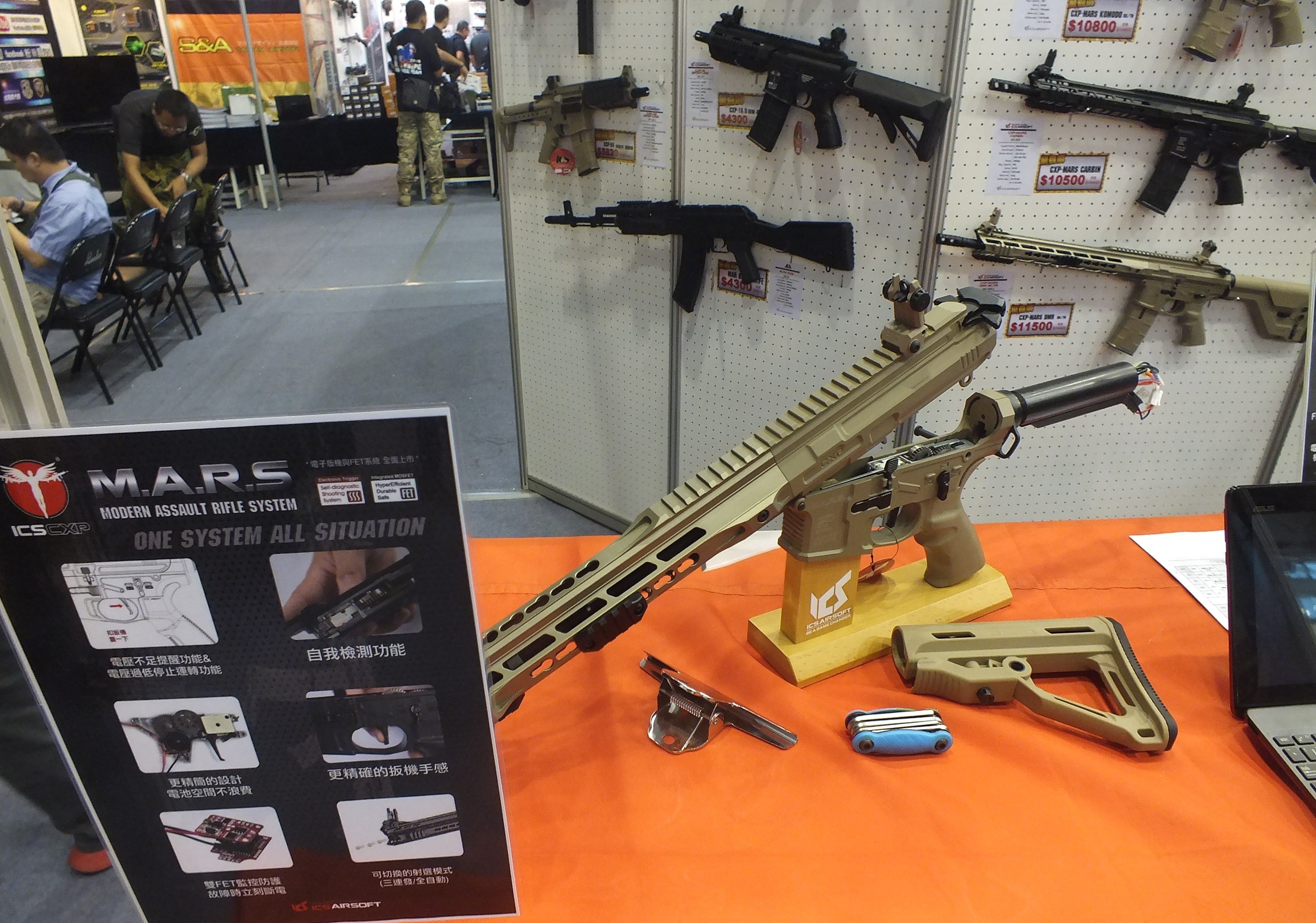 Further around the show and again just in front of the main stage were Show Guns Hong Kong. I had a wander past them earlier in the day and a brief glance at their custom wares, but it was only when I stopped by again for a more in-depth chat with their sales manager Corey that I realised what I had stumbled on. SGHK Turn out exceptionally detailed CNC machined all in-house produced replicas for the collectible/skirmish market overlap – their pieces are very nicely put together and detailed; the centrepiece in this case being their 'Kingsman' Tokarev TT30 as featured in the films; with their own brand of custom/ in-house built under-barrel miniature shotgun shell launcher, complete with reloadable shells for close encounters.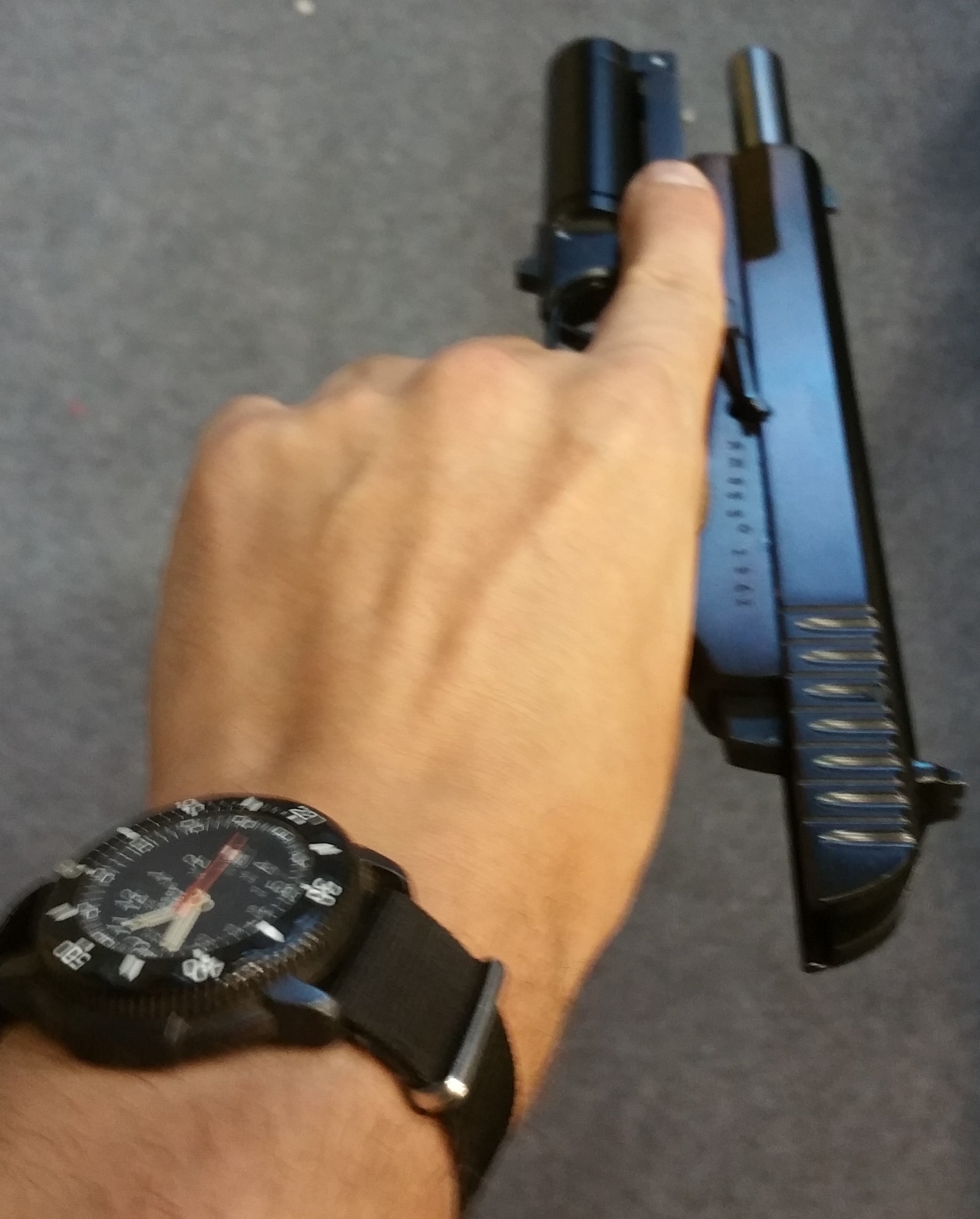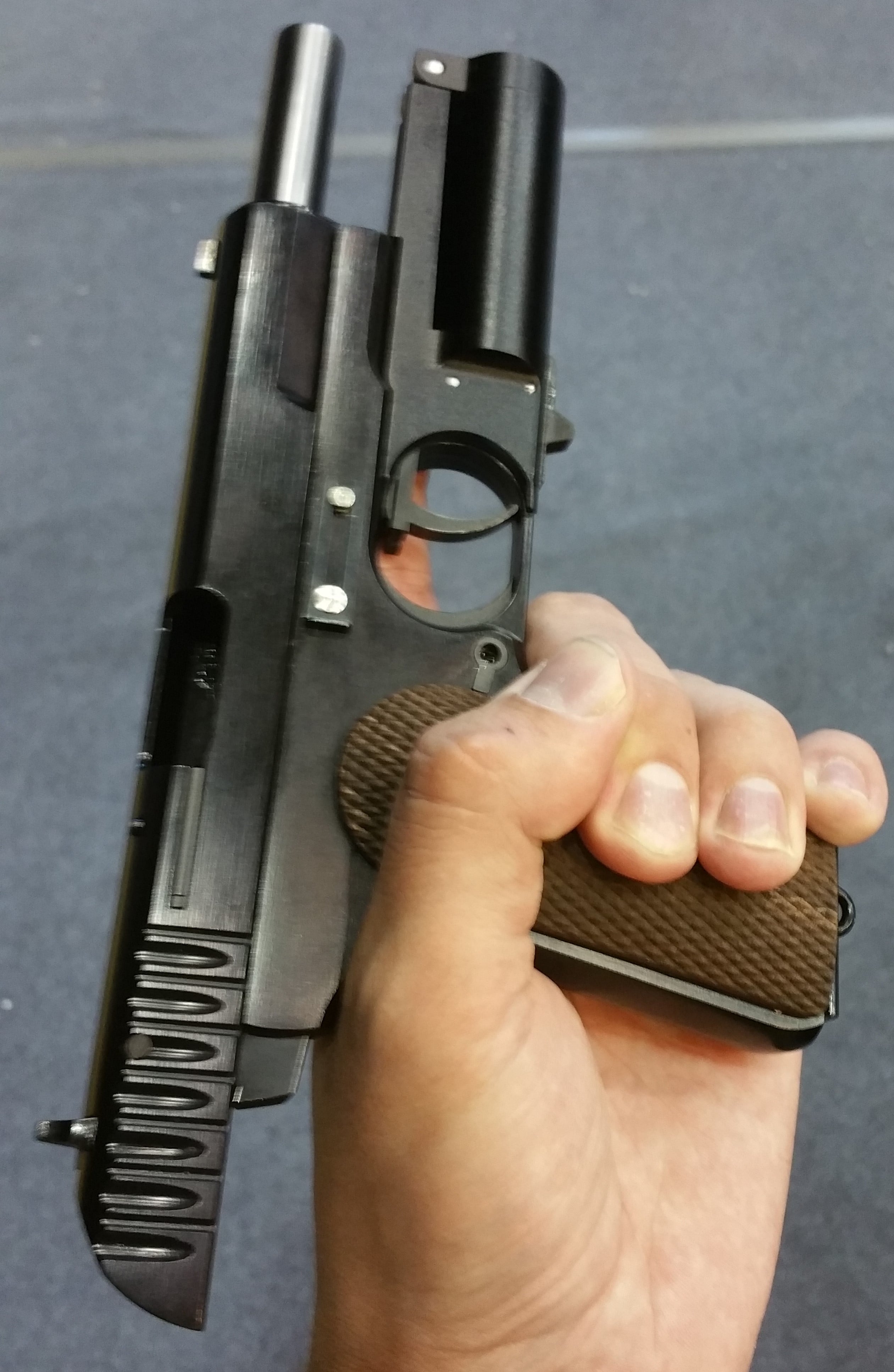 Besides their functional replicas, including some highly detailed Browning 1911's with intricately carved grips, they also had some Rapid Prototyped concepts on display – the Russian APS underwater assault rifle with its distinctive double magazine design, as well as a totally custom GBB SMG based on the G5 frame but taking it even more extreme in terms of bullpup configuration than the existing SRU (also Taiwan based) Rapid Prototyped/Manufactured range of bullpups and custom guns already do. It looked like a cross between an Aliens Pulse rifle and a P90 or PDR of sorts – using the assault rifle magazine itself as a pistol grip.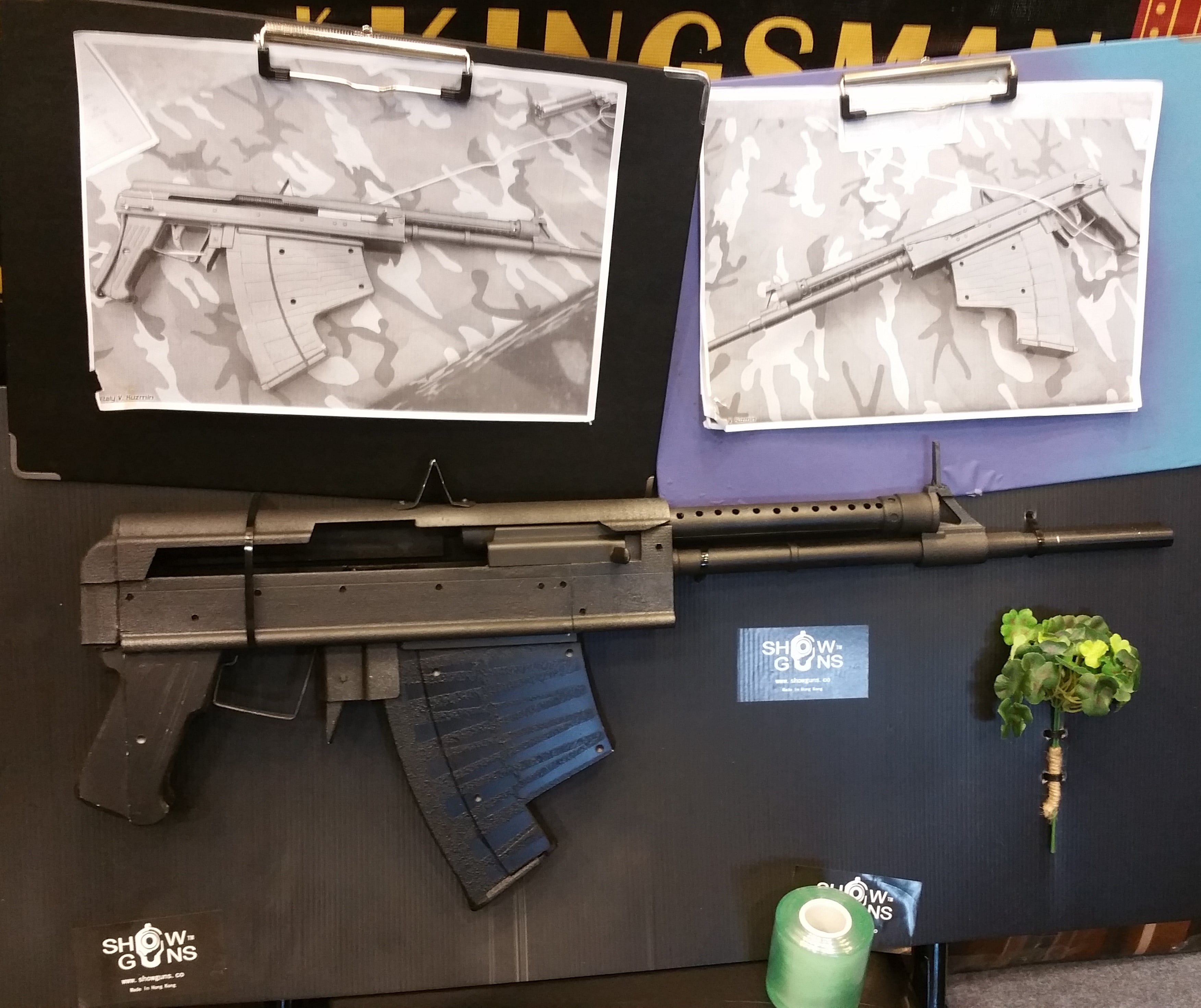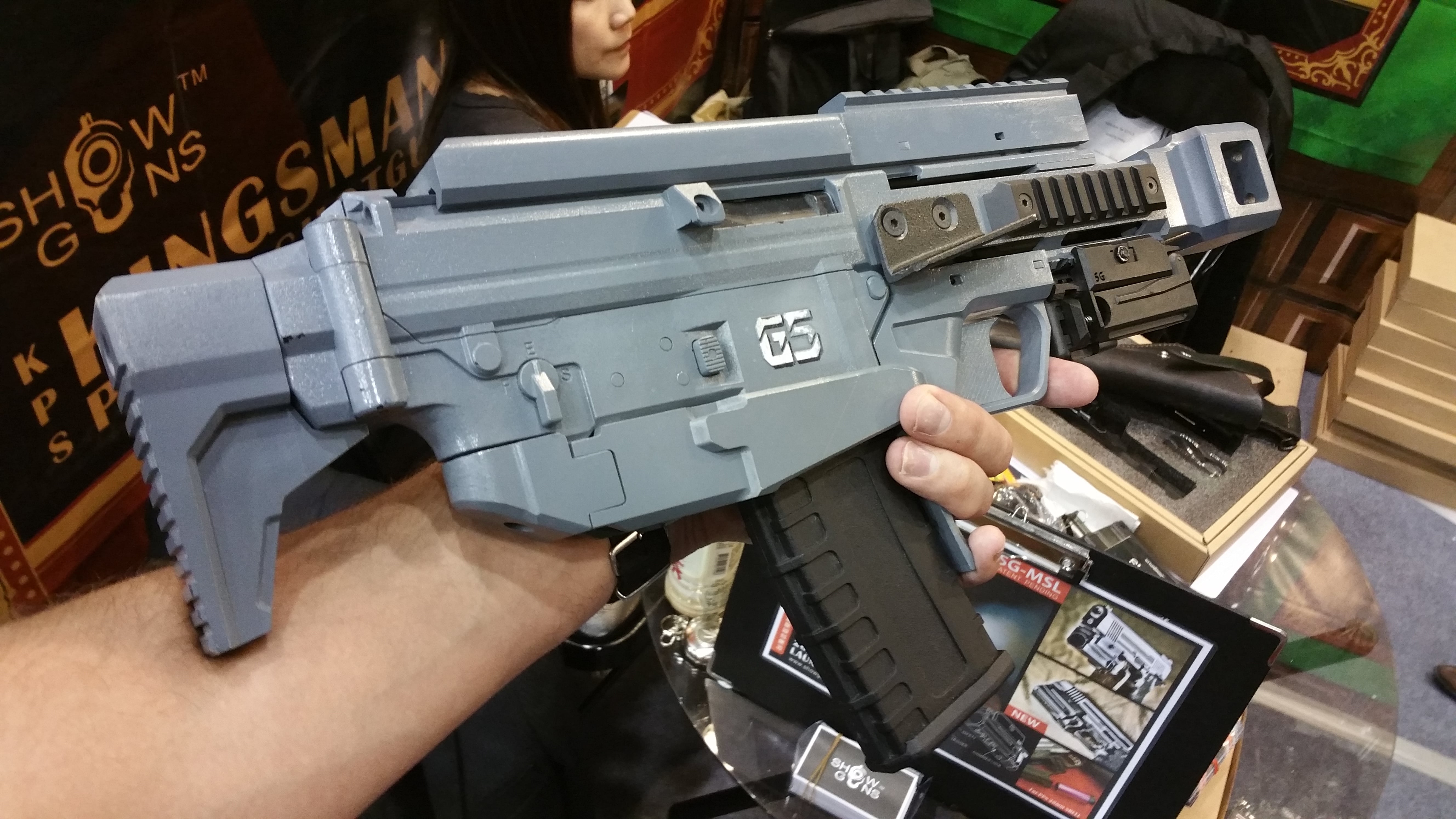 Finally to the other side at the very back left of the arena were APS – with a large enclosed display complete with digital firing range setup to try your hand at, as well as a variety of AEGs, GBB Pistols and Gas shell ejecting shotguns on display. I gave the firing range a go and was nailing all the targets with single shots until I realised the magazine was a hi-cap and wasn't wound fully on – it's been a long time since I've used a dirty wheelie winder magazine! – that's my excuse and I'm sticking to it.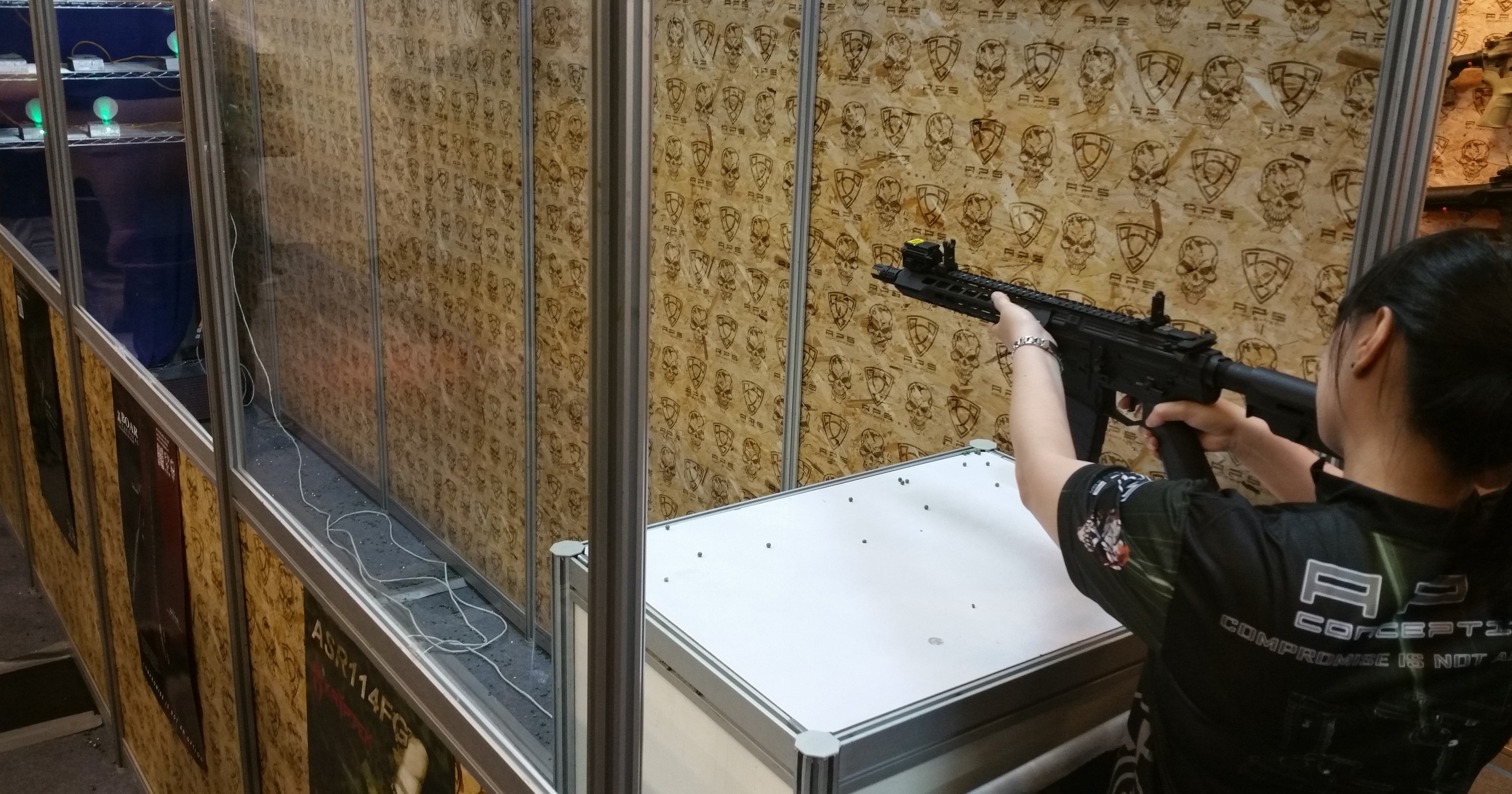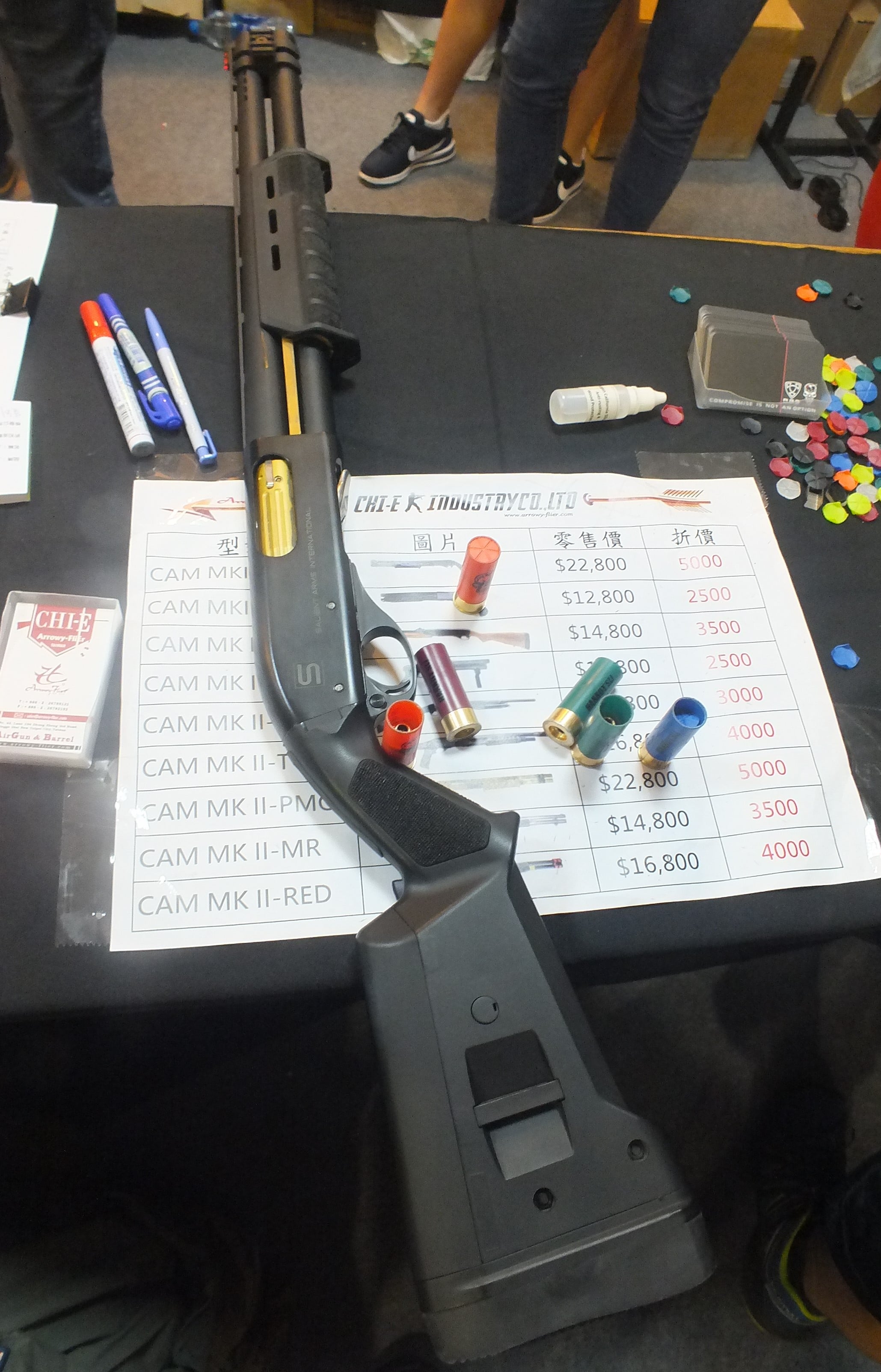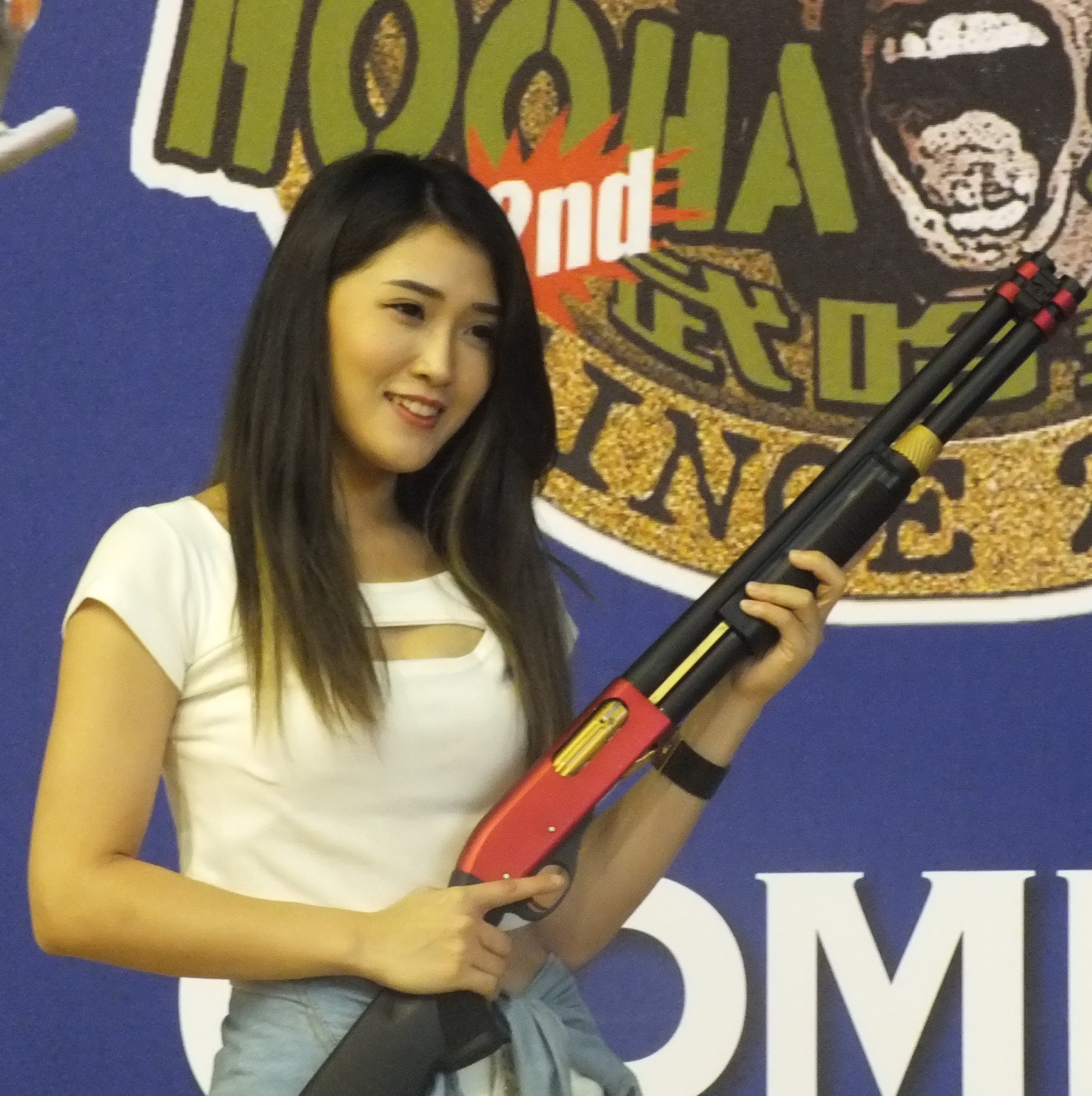 Besides the retailer/manufacturer displays there were showgirls performing and then showcasing some of the company's front line gun models as well as re-enactor groups and a 'fashion show' style parade of various loadout impressions which obviously had a lot of thought and detail put into them. Novritsch was also up on stage going through his SSG24 sniper rifle and a bit of personal history and thanks to the international community for their support and letting him be such a jammy git and make a living out of jetting around the world shooting people and promoting our collective hobby and industry. Not that I'm at all bitter or jealous, handsome bastard! 😉