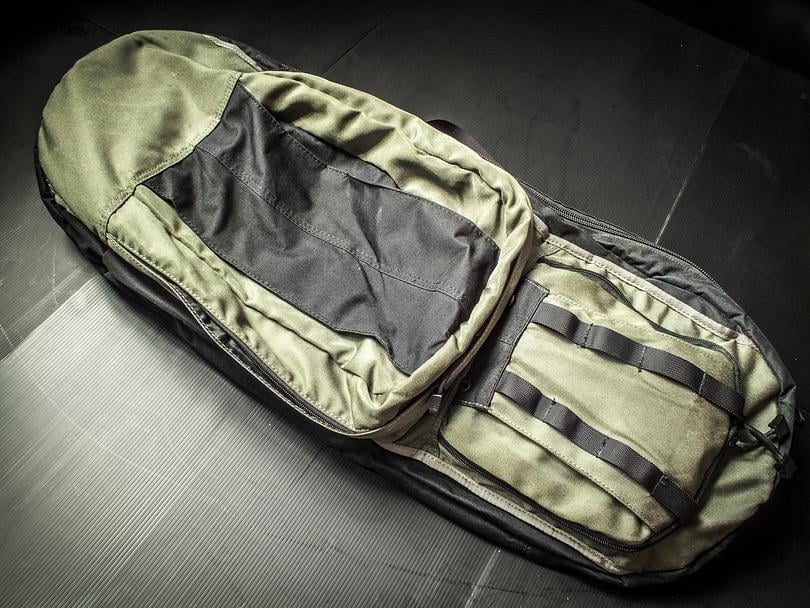 So, I had intended on forking out for the 5.11 Tactical COVRT M4 gun carrier backpack for a while and even went to meet the manager at 5.11 Taipei to enquire about getting hold of one, having seen their literature and online adverts which obviously tweaked my geardo senses.
Having all of a sudden acquired a WE G36C GBBR (OK, they call it a G39 for legal/unlicensed reasons) to go with my more officially licensed KWA/Umarex H&K HK45 & MP7 GBBs, I decided it was probably wise to get a more dedicated gun bag for travel to and from Taipei or elsewhere on the island I might end up playing without drawing too much attention in a 'hey, this is an obvious gun bag' manner.
During my musings on the subject I had popped to TMC Taipei once again on the way out of town after a shoot, not really with the intention of buying anything much but just to touch base with Sean & Eric there (because of course I'm on a first name basis with most of the major suppliers or manufacturers on the island already) and see how things were.
As I pondered around the rear of the shop I happened upon what turned out to be the last remaining TMC M4 COVRT—an admittedly shameless rip-off of the 5.11 original in both design and name, but nonetheless a considerably cheaper alternative given the fact I'm trying to keep my airsoft expenditure slightly more sane since moving here from the UK, and also the fact it was right there and I could take it and not have to wait for OTT or 5.11 Taipei to order theirs in for me.
So, off to the front of the store I bounded, new find in hand and decided to get hold of a few other bits and pieces I'd been eyeing up since my previous visit—that awesome TMC MP7 SMG plushie cushion, and a Plate Carrier Hanger I needed, as well as yet more TMC Scorpion Gen2 FastMAGs for my teammates. Being the upstanding gents they are they rounded down my purchases (because handsome/notorious foreigner discounts yo!) and I set off on my merry way homeward to get a better look at it and start preparing it for use and review.
I've had it since mid February and already put it through quite a few round trips to Taipei for both Action Bunker and Taiwan CQB Club Linkou, plus multiple trips to and from KUI ZhuBei for target practice in the evenings after work or at weekends when I'm not shooting people.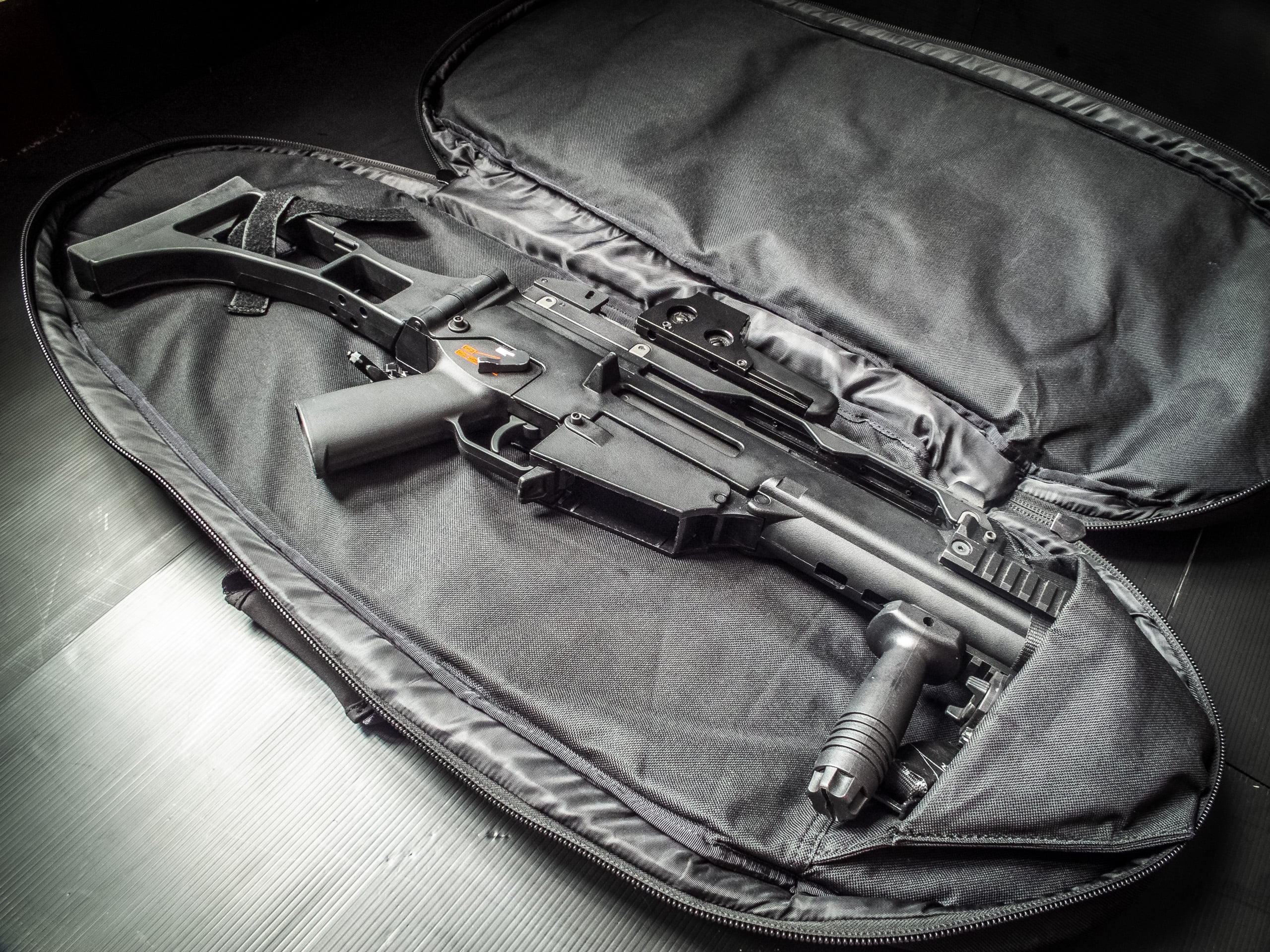 It's extremely useful and considerably more comfortable than some other alternatives I'd been using before. I do have a habit of overdoing everything and carrying as much gear as I can physically manage or fit into things, so I had packed it out with my G36C GBB and M870 pump action shotgun in its main compartment, then had my HK45 and MP7 GBBs in the larger of the two rear mounted external compartments, as well as magazines and accessories in the smallest additional compartment.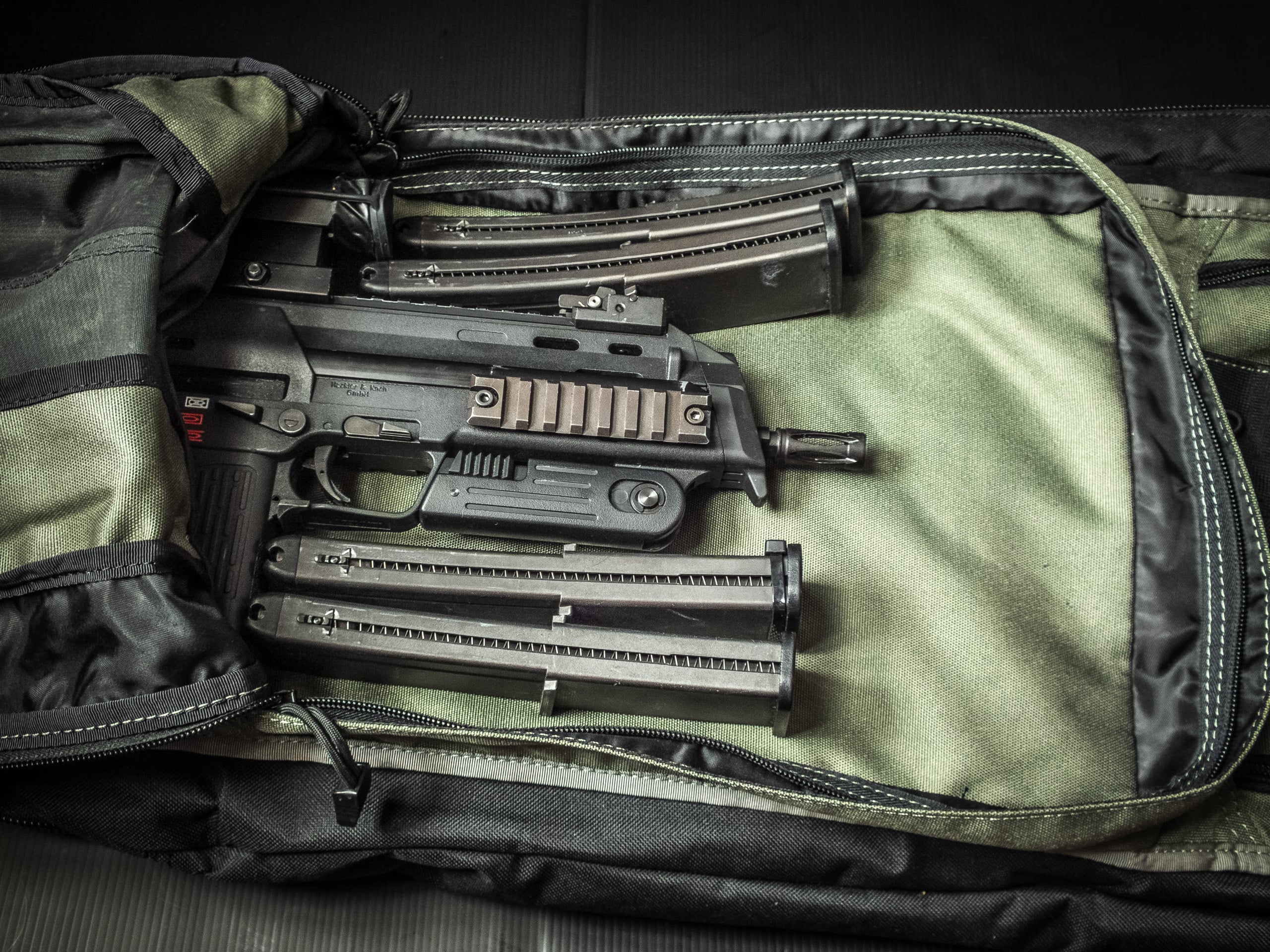 Suffice to say I no doubt overloaded it in terms of its intended purpose and load bearing capabilities, and admittedly the point where the main strap enters the top end of the bag has shown significant fraying of its lighter duty midsection due to the sheer weight I was carrying in it and the vociferousness with which I tend to heave all my gear about with in terms of picking it up at sites or in and out of taxis or trains.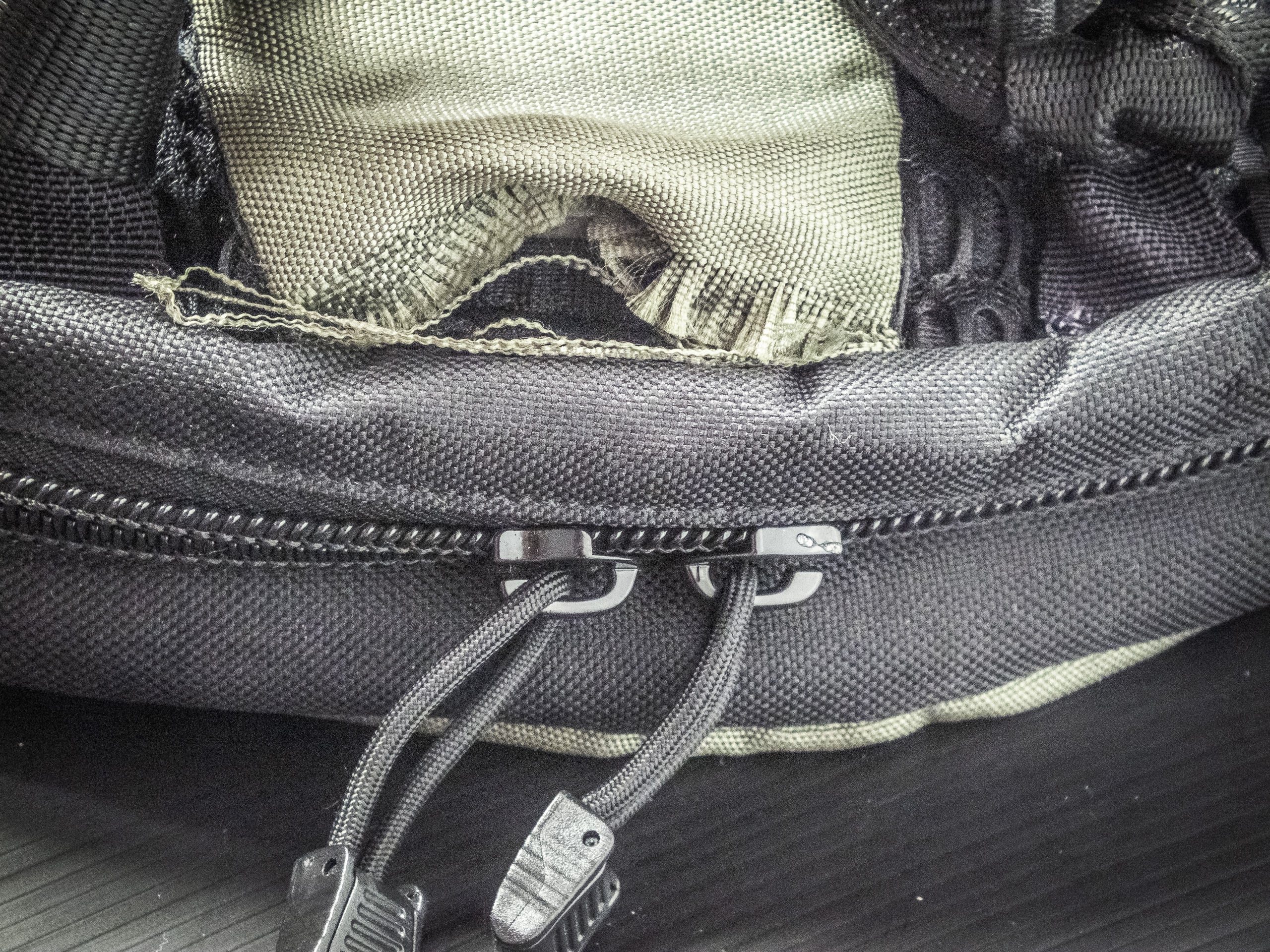 Aside from this minor wear it is otherwise still in excellent condition and I will continue to use it when I want to carry my G36C across my back or otherwise take both it and my M870 pump action shotgun with me. I have since supplemented this larger bag by investing in another great TMC Yote Pack bag to carry my MP7 separately along with all its mags, ammunition, ear pro, eye pro and other essentials in one setup I never have to unpack, allowing me to better spread my kit and its related weight out across my body and have things packed in a more modular fashion so I can just take whichever platforms I want to use and have all their related accessories packed together with them and minimise the need to repack kit all the time or risk forgetting something in the process.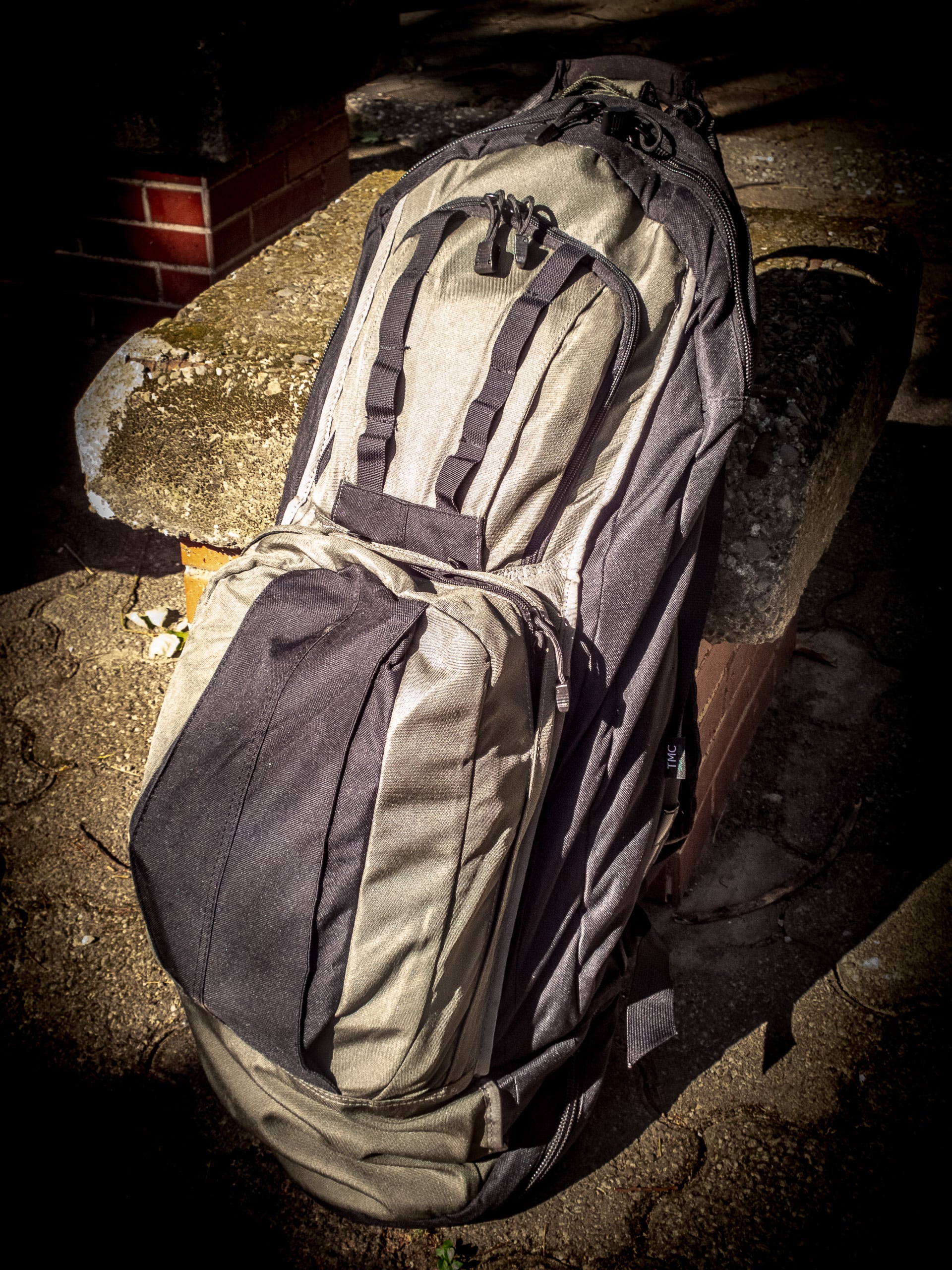 The TMC COVRT M4 is an excellent and affordable solution which spreads the weight of a sizeable GBBR or similar platform across your back nicely and has a very chunky padded carry strap as well as a smaller stabiliser strap (both reversible for lefty or righty preference to suit your needs) and represents a much lower profile bag option literally in terms of how it snugly follows the contour of your back and centres your rifle within your own outline/frame, but also in terms of how it looks more like a civilian style bag such as a sports kit or skateboard carrier, and doesn't scream 'gun bag' to everyone like some of my previous purchases might have - not that it's such a concern in Taiwan as people aren't so worried here, but certainly with the climate in the UK/Europe or the US in terms of heightened paranoia about anything remotely firearms related I would certainly feel more comfortable transporting my gear in something of its style and appearance.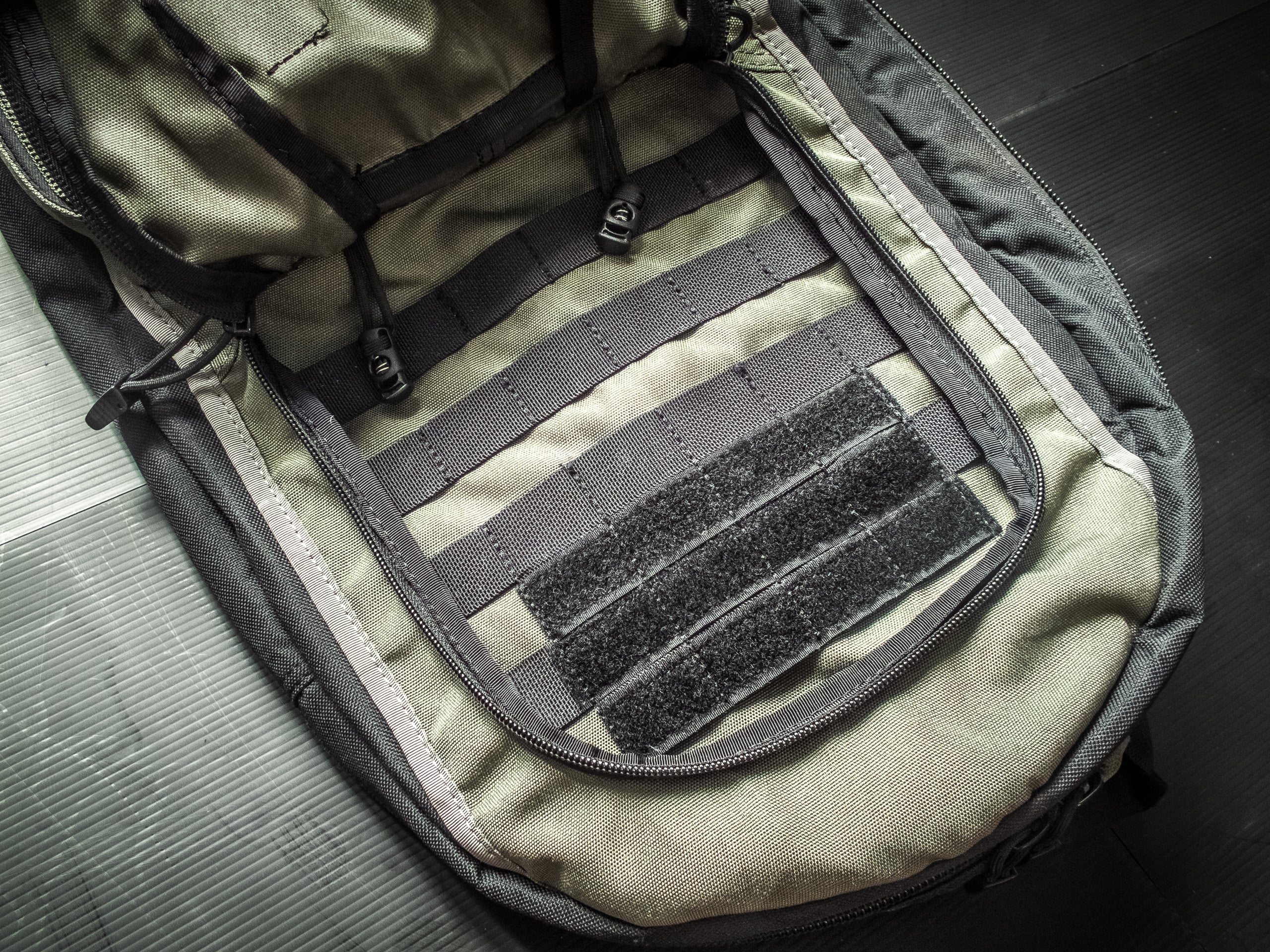 Despite the fact the hardened/more heavily stitched outer chords of the main strap were still intact and only the thinner midsection had come loose due to excessive loading, I decided to augment the existing bag by adding a load of standard one inch nylon webbing tape strung between the various anchor points to help absorb the loads I inevitably put through the bag and prevent the strap failing any further, but again, this damage is more likely due to my abusive and excessive manner of usage rather than a particular design flaw, and given the significantly lower price tag one can hardly complain that it perhaps isn't as indestructible as the original 5.11 offering.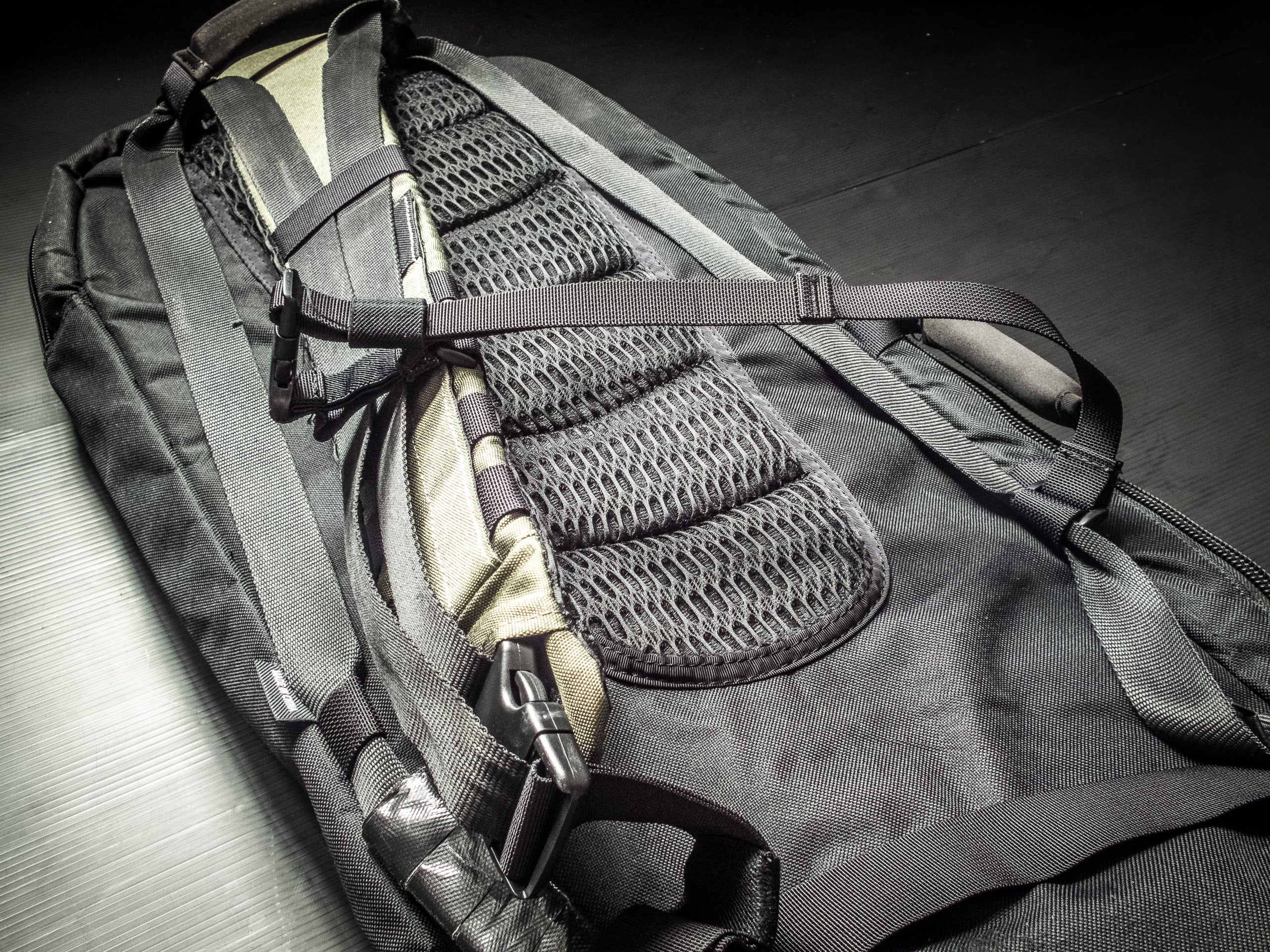 Overall I'm very happy with the bag, it is very well padded throughout to protect your rifles or shotguns… as well as your back! It is comfortable and easy to carry and adjustable enough to suit a variety of carrying styles/positions and user parameters as well as providing very useful storage solutions and spaces. Perhaps the only improvement would be to divide the larger of the two back face mounted compartments or enable you to add internal pouches with MOLLE PALS faces or velcro - these are present in the upper, smaller compartment, and I have since used the velcro to fit Nightcore elasticated magazine retainer straps to keep my KWA MP7 GBB magazines neatly in place and avoid them clashing with each other in transit, although now I use the TMC Yote Pack for all that equipment anyway in reality. I also found recently that the larger outside/ back face mounted pouches also fits my new Nitecore NTC10 double pistol carry case in perfectly as well.