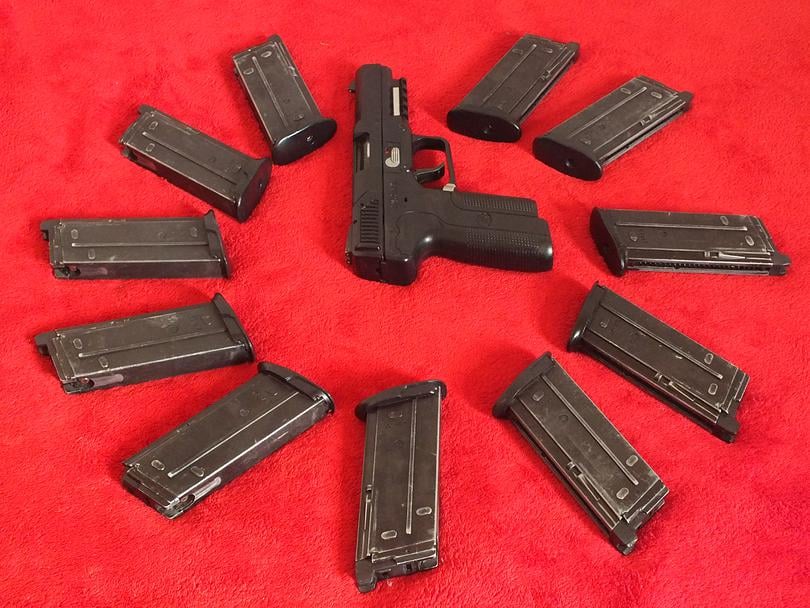 One of my all-time favourite pistols; the Five-seveN was originally made available in airsoft form by Marushin, but in an 8mm variant with an unusual magazine with the rounds visible through a side slot rather than the usual front viewing slot. Once Tokyo Marui brought out their own version in a more standard configuration I snapped one up and quickly made it my preferred sidearm for quite a few years.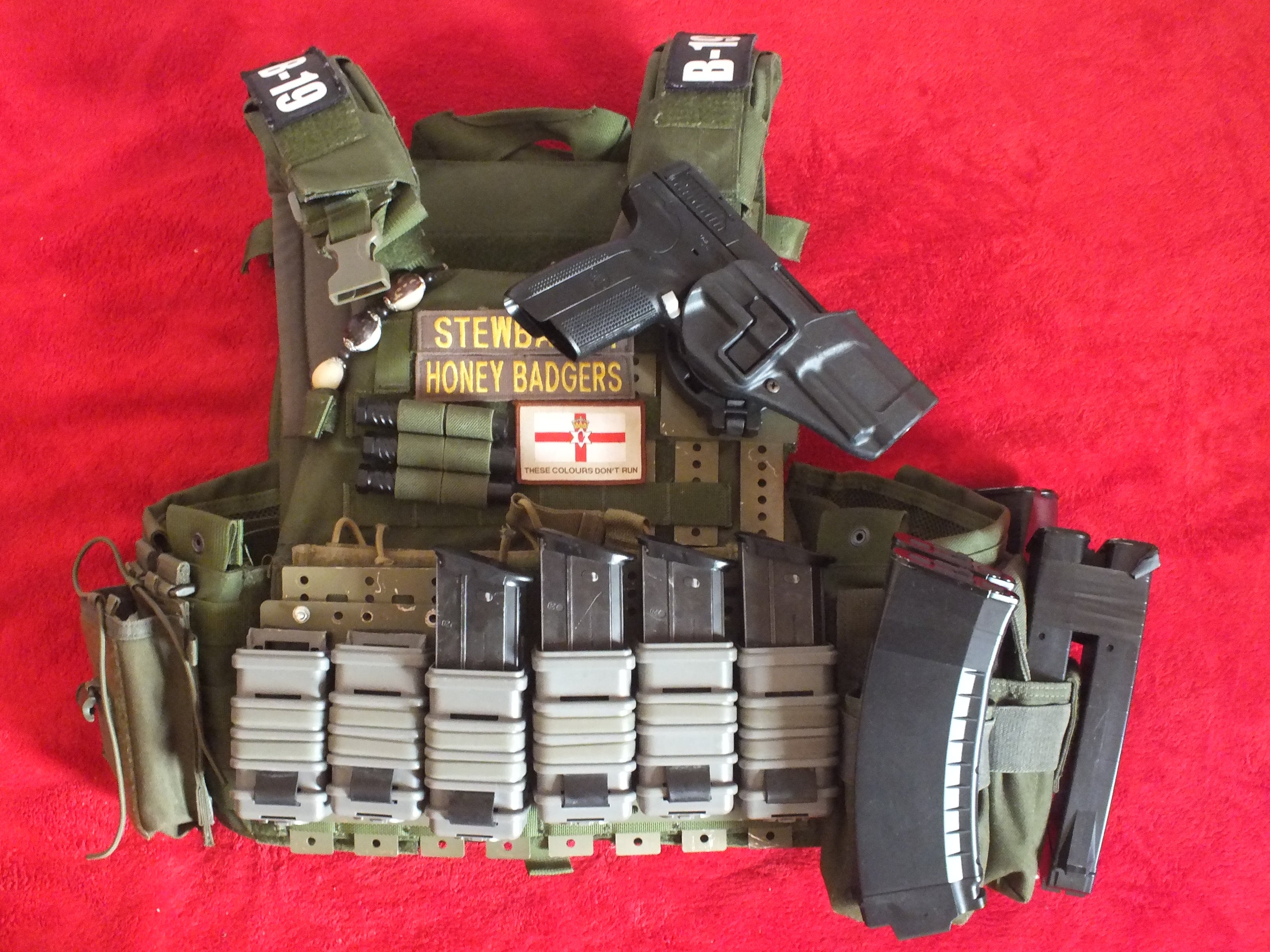 I was immediately impressed; the general construction and feel of the gun is very good, especially for someone with large hands like mine – no doubt owing to the long rounds of the real steel counterpart; the magazines are similar in size to a Desert Eagle's due to the 5.7 x 28mm cartridge as also used in the P90 being somewhat larger that the likes of a 9mm Parabellum and more akin to a magnum or action express round, albeit it much narrower.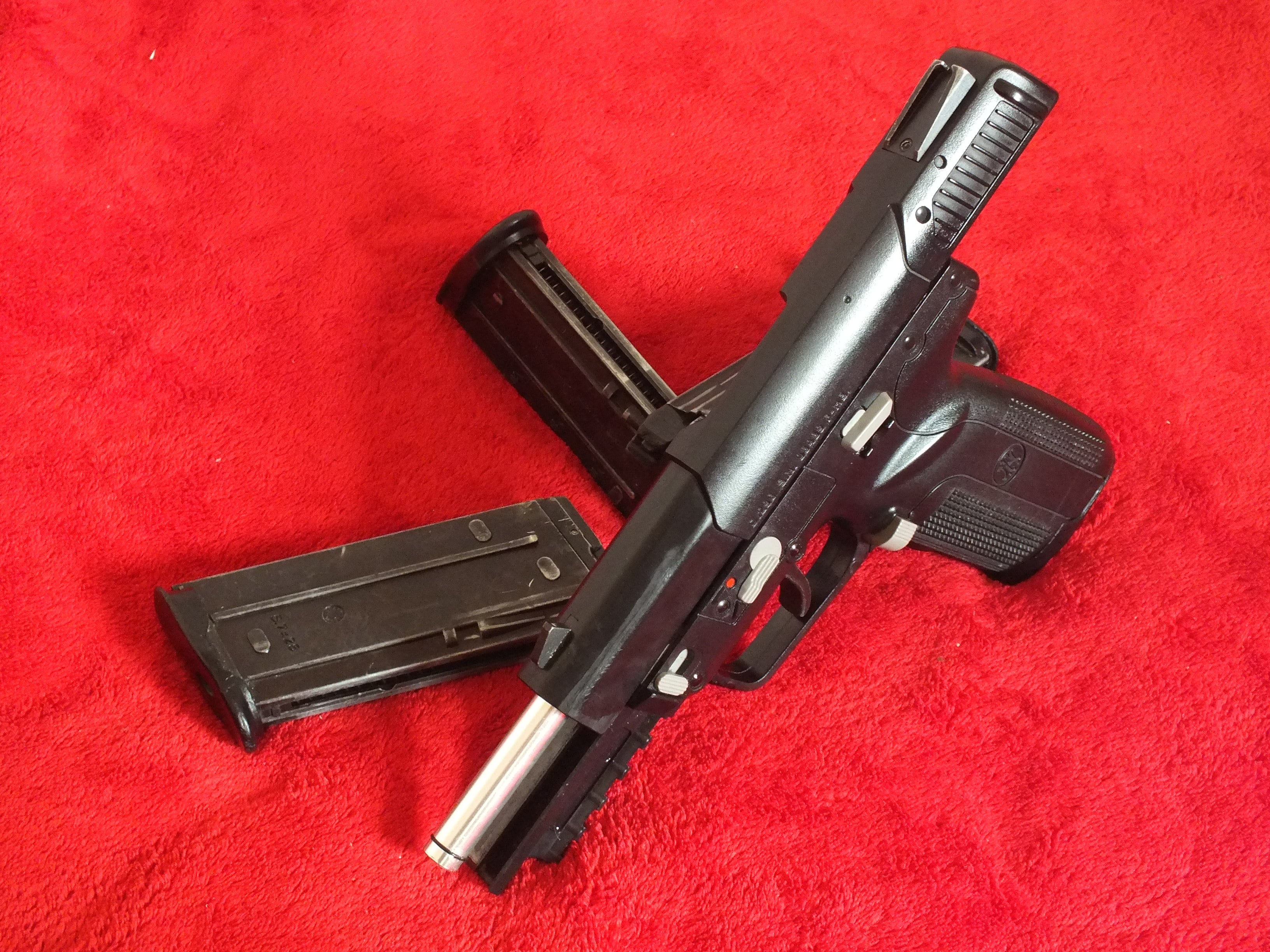 The real steel variant has managed to replace the long venerated Sig Sauer P226 from its perch aside the US Secret Service (who also use the P90 these days as well, so logistically it makes sense to change the sidearm and SMG for use of the same round), and of course features prominently in media and video games as well – particularly as Sam Fisher's sidearm in all of the Splinter-cell games, a favourite of mine and a loadout I tried to do impressions of with both the JLS and G&G F2000 on various occasions.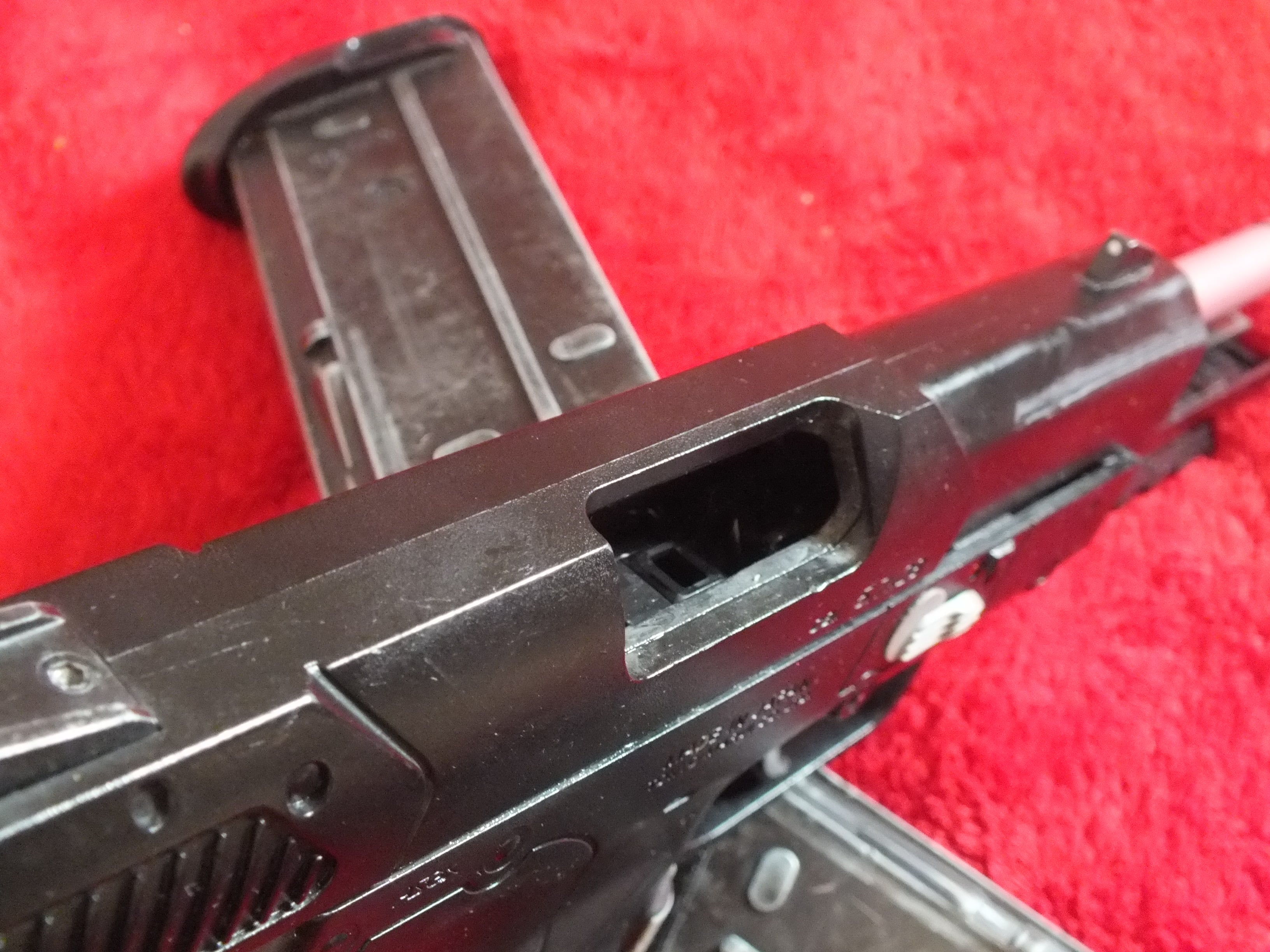 Much like the real thing, the Marui GBB seems to have an obscenely good range and accuracy out of the box compared to other GBB Pistols I've owned, and when I originally bought my first one – largely for playing CQB at Brit Tac's Sierra 2 site in Sheffield – I was outranging some AEGs and basically able to accurately hit light switches at opposite ends of rooms – I instantly loved it. Of course I struggled to play whole games with just a few magazines and having to reload them between stages, so eventually I ended up with TWELVE magazines – although some of those were accrued as a result of the total of four Five-seveNs I ended up getting through.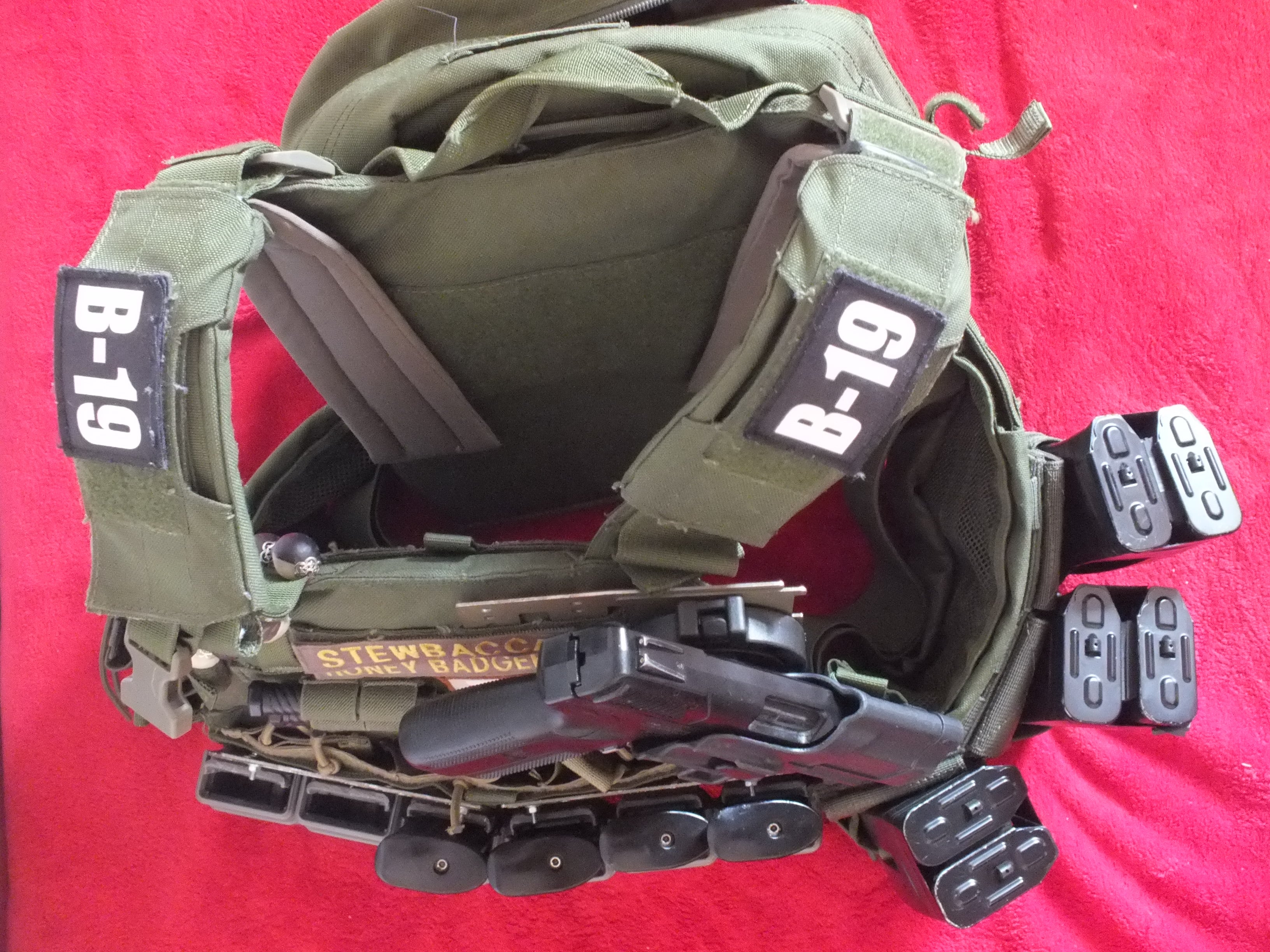 About that. Much as I love the look and feel of the Five-seveN and its accuracy, hard recoil kick with a long stroke but rapid response and general awesomeness, it can be a nightmare for maintenance in my experience. Because, true to the real steel version, it is mostly polymer in both the frame and the slide, it has metal insert rails on the bottom of the top slide which run in metal rails which in turn are attached to the top of the frame.
This, over time, tends to give multiple failure points for loosening of the small screws and general shaking apart of the guns; the top slide has a tendency to raise up off its inserts when they eventually loosen or deform, and hence the slide's movement becomes more laboured and the gap between the gas magazine feed port and the 'recoil engine'/ piston assembly and its feed hole above increases and the slide tends to jam mid-battery/ become harder to cycle and leads to more 'de-gassing' or venting of the magazine or general leakage and drop in performance.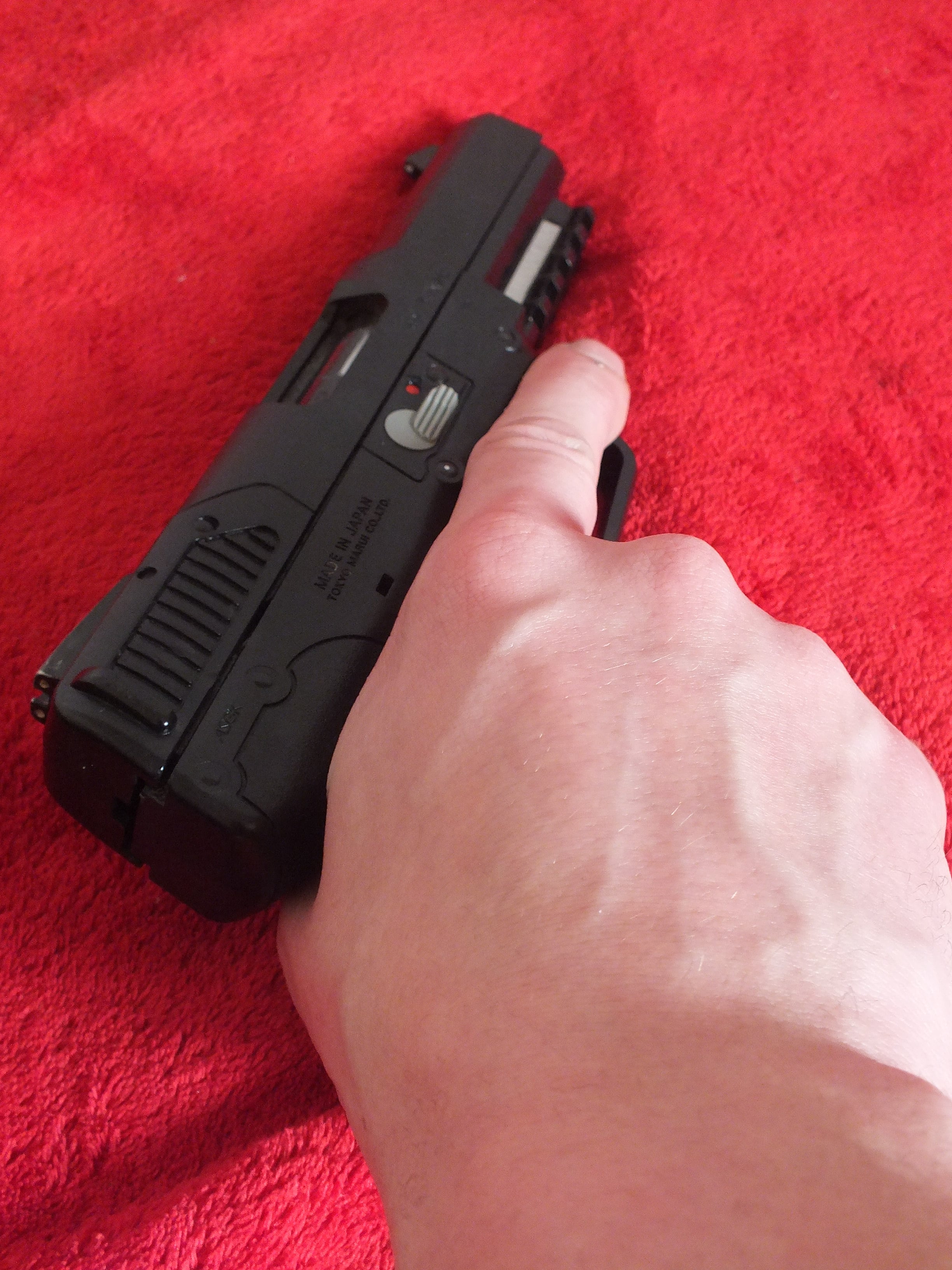 This is a real shame and pretty much my only bug bear with the pistol – it's an otherwise excellent offering and having invested so much in left & right handed SERPA holsters to dual wield my first pair of them - as well as the ever increasing number of magazines and the custom triple fast mag units I made to carry them on my plate carrier and belt – I ended up buying more of them despite their failings, just to make use of them before I left the UK and sold them all off to a friend to tinker with.
As it happens, he did manage to get my last one working again and apparently uncover another flaw which may have contributed to the lack of cycling in what was a relatively new pistol – in this case the hammer spring had weakened during use, and was failing to actuate the magazine valve to fire the pellet and initiate the gas recoil engine – this makes sense because my second Five-seveN suffered a broken hammer spring a few years back – I think, in all honesty, some of the wear and tear is probably as a result of my pistols only balls-out many magazines through them per game playing style – perhaps they took more of a beating than any normal player would impart, however I have had Glocks and other replicas survive such treatment with less issues – I very much think a solid metal slide like a Glock, Beretta or HK variant is better having seen the problems of inserts loosening in the Five-seveNs.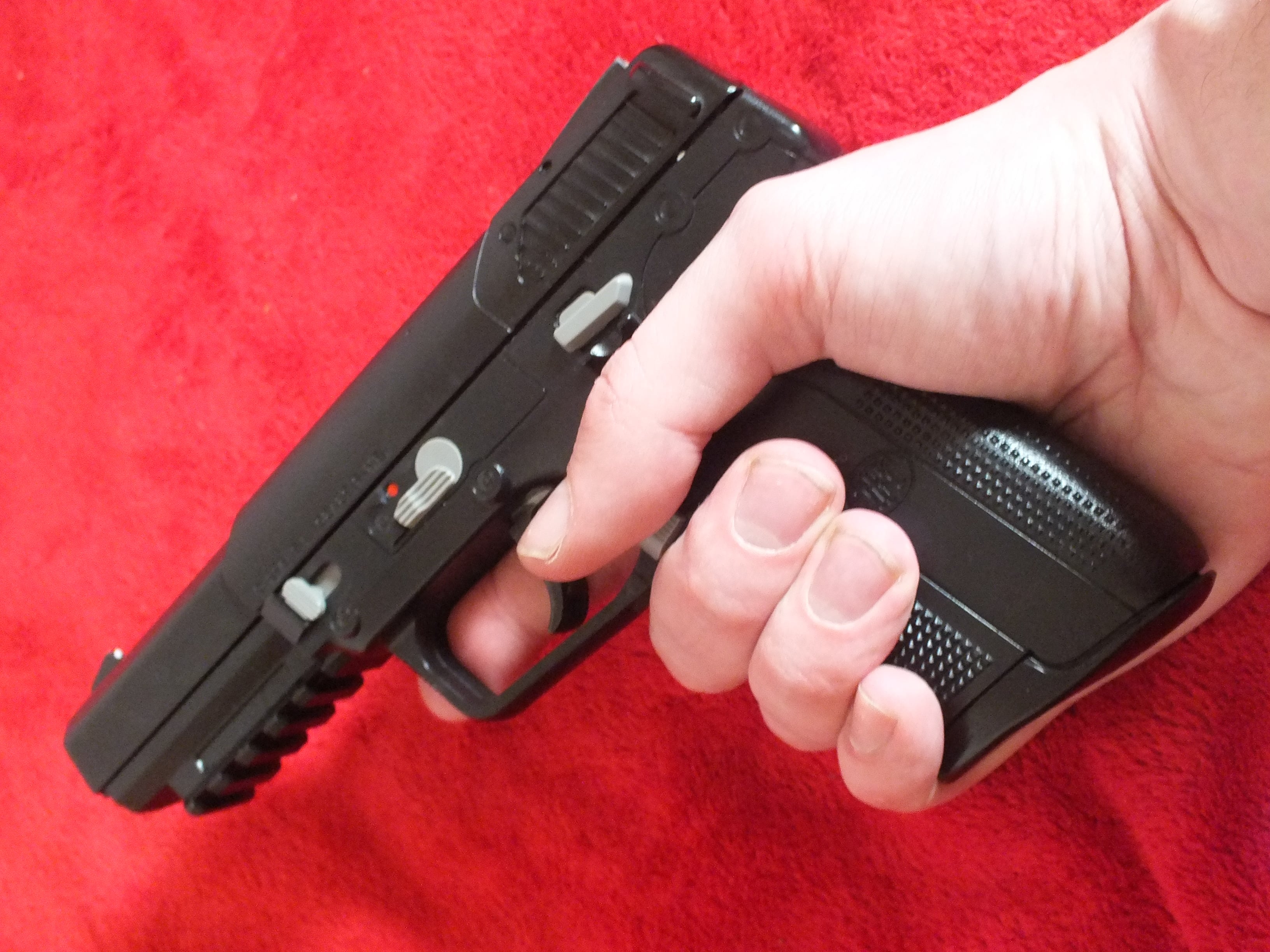 Despite all these failings and the fact I'm probably going to stick with buying a new KWA/KSC HK45 and/or USP Compact while I am playing in Taiwan, I still have fond memories of using the Five-seveN and their above average performance in the field, but as a friend who also had one related to me 'it really is an owner's gun' – the strip down procedure is also somewhat awkward and the magazine releases seem to wear out a little too, making the magazines sit lower in their wells, perhaps also contributing to their gas misfeeding or bigger gap.
Finding holstering options as well as magazine pouches to suit can also be a nightmare – a similar state of affairs I experienced many years back when I was first starting out and skirmishing with a Desert Eagle (hence the less than fond comparison to its magazine size). As I mentioned, when I wasn't using Warrior Assault Systems fabric MOLE pistol mag pouches, I ended up customising some TMC MP7 FastMAGs to accommodate the unusually deep magazines. These functioned excellently, but again the sheer weight of equipment I ended up carrying around to have all twelve magazines on me became somewhat cumbersome, despite the immense amount of fun it represented!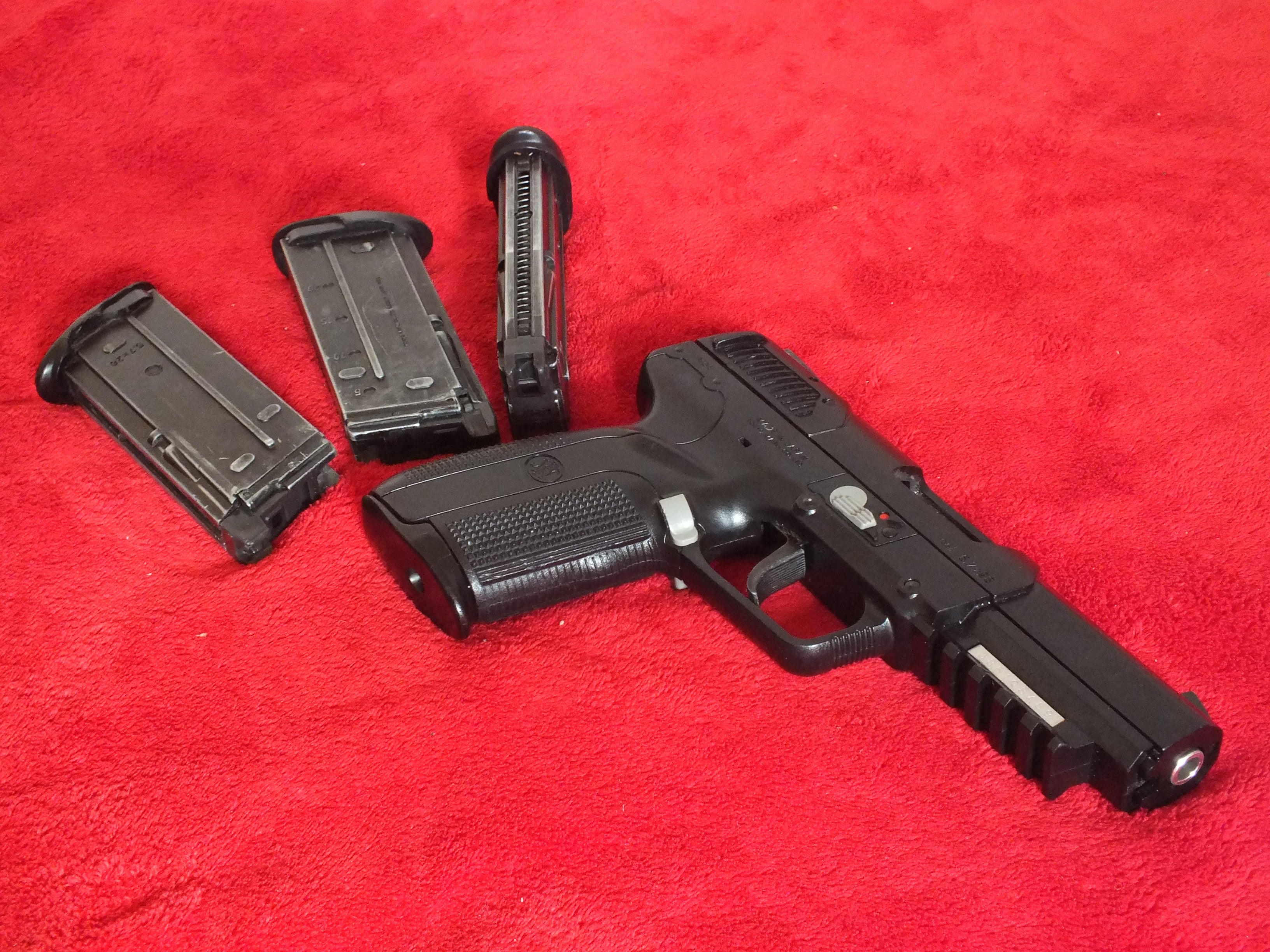 All in all a very good choice of pistol for a collector or aficionado, but if you are looking for a more solidly skirmish friendly and long term reliable and kit compatible sidearm I'd probably stick with the more mainstream Glock or HK offerings, which is what I am moving back towards myself.