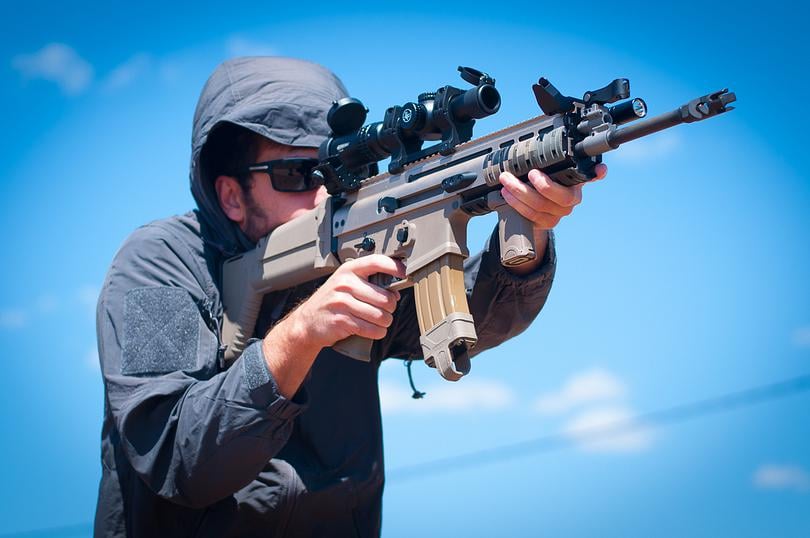 Jackets! Trousers! Grey! Titanium! Oh my! Viper Tactical have released their new version of the Titanium jacket and trousers and thanks to Military1st we can show you what they came up with.
Elite Jacket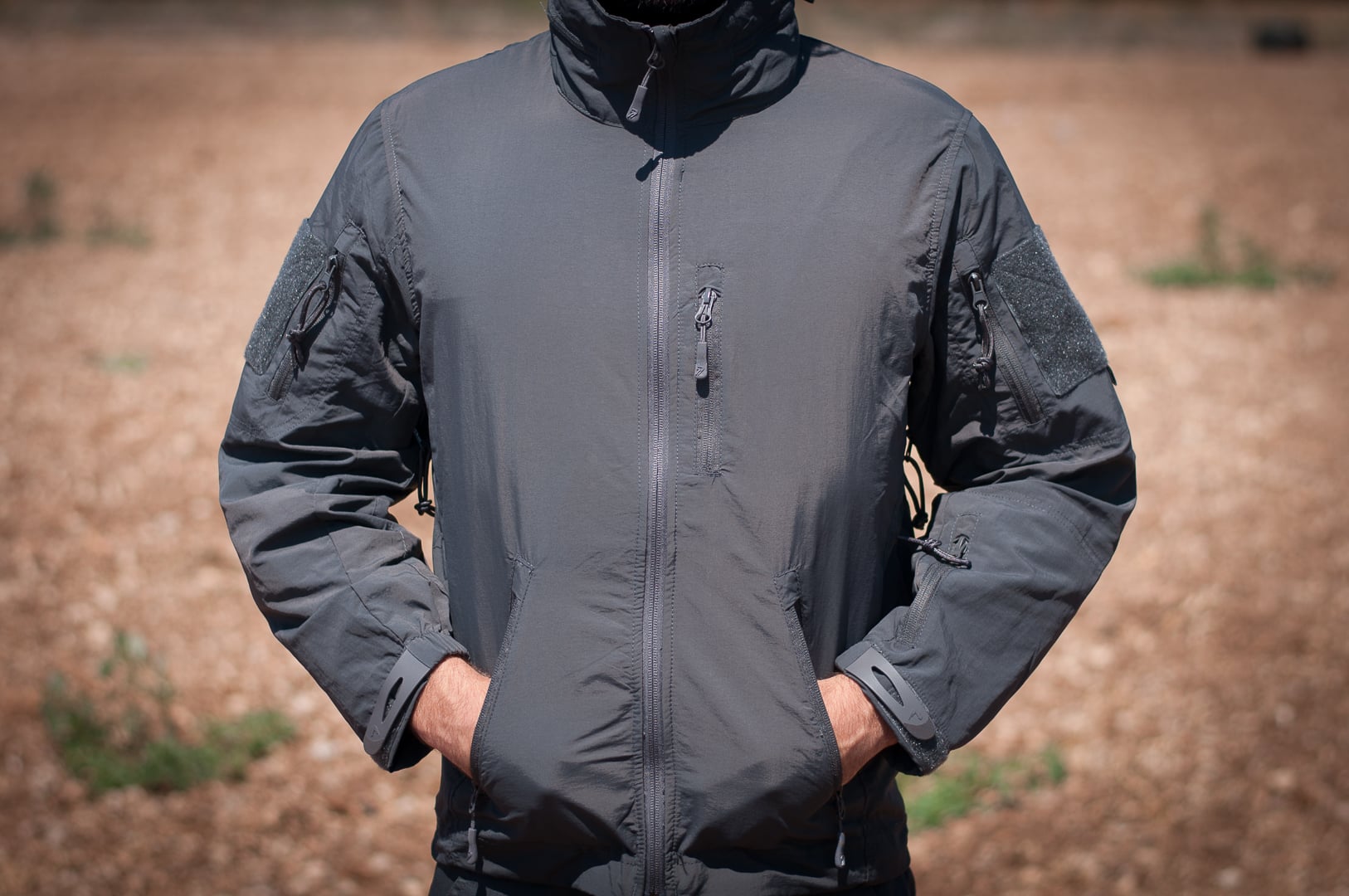 The Viper Elite Jacket is a new version of a water resistant micro shell made out of breathable fibre fabric called Taslon that's very lightweight and similar to cotton in look and feel. It improves over cotton in many ways as it utilises the latest fibre technology and at the same time provides natural feel.
What we're getting is a very good product, comparable to other brands such as Helikon but at even more affordable price.
It's packed with features too! Apart from being water resistant which is its main premise, the Elite Jacket comes with 5 external pockets. Two upper arm zipped pockets include an elasticated inner D-ring and a rubberised headphone port in case you want to put your phone or radio and weave the cable through. Outside, the pockets are covered with large 4x4 inch Velcro patches for your identification needs.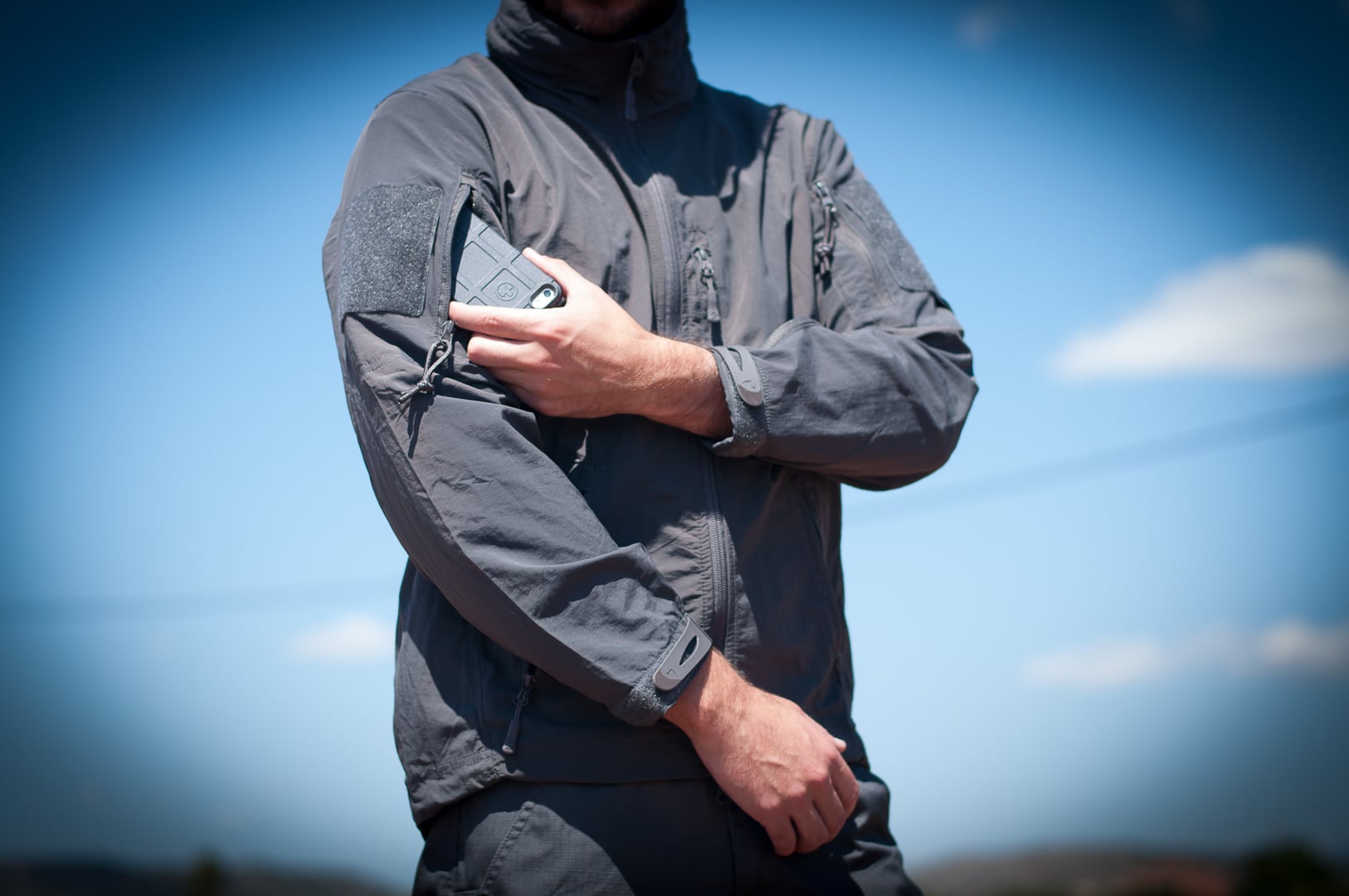 The central zipped pocket also features a headphone port and a nice soft-material sleeve to keep your device secure. On the lower left sleeve you can also find an additional zipped pocket for extra storage.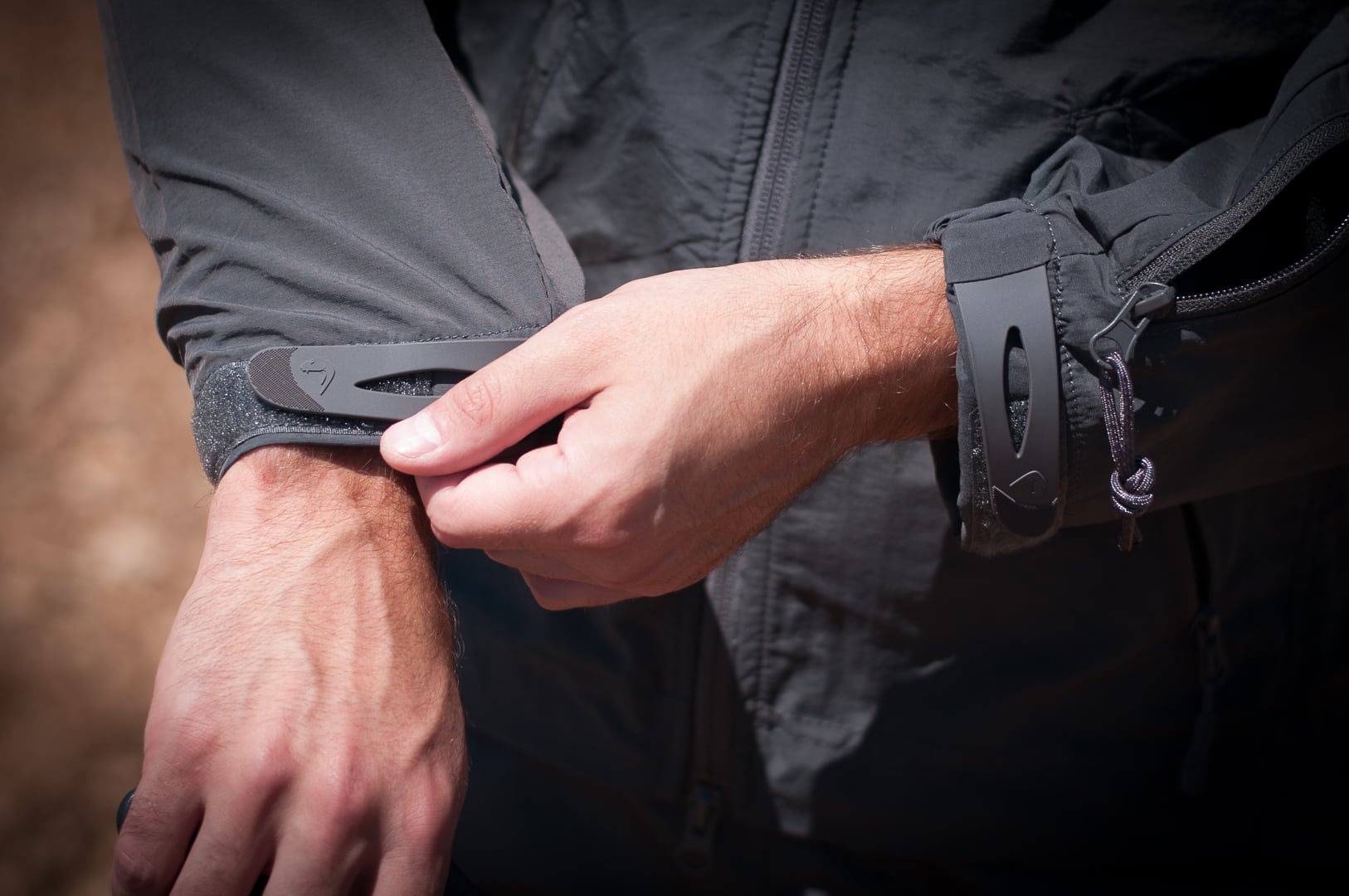 As most of similar products, this jacket also contains underarm zipped vents which enable you to get more breathability during warmer days, definitely a plus. Cuffs come with neat rubberised Velcro adjustment to keep the perfect size.
The main two-way YKK zipper includes a nice chin protector, so you don't have to be worried to catch your skin with it. Most of the zipper feature a non-slip pull tab with a pretty cool Viper logo.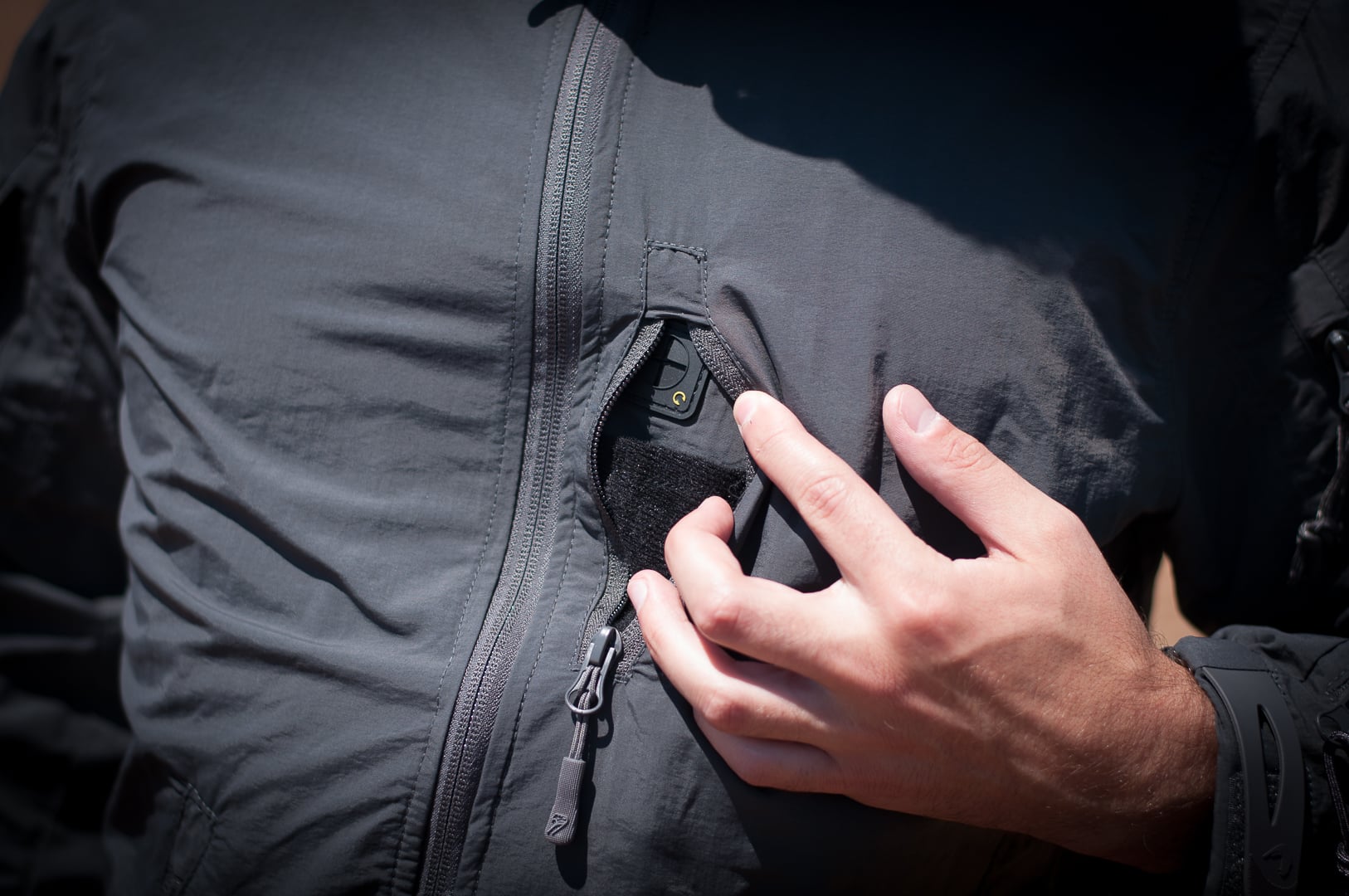 At the bottom you'll find a bungee retention system for the waist to allow a slicker fit around your body.
Not to be forgotten is the foldable hood that can be stored in the collar. It features a full bungee system to help keeping it in place and shape it to the users desire.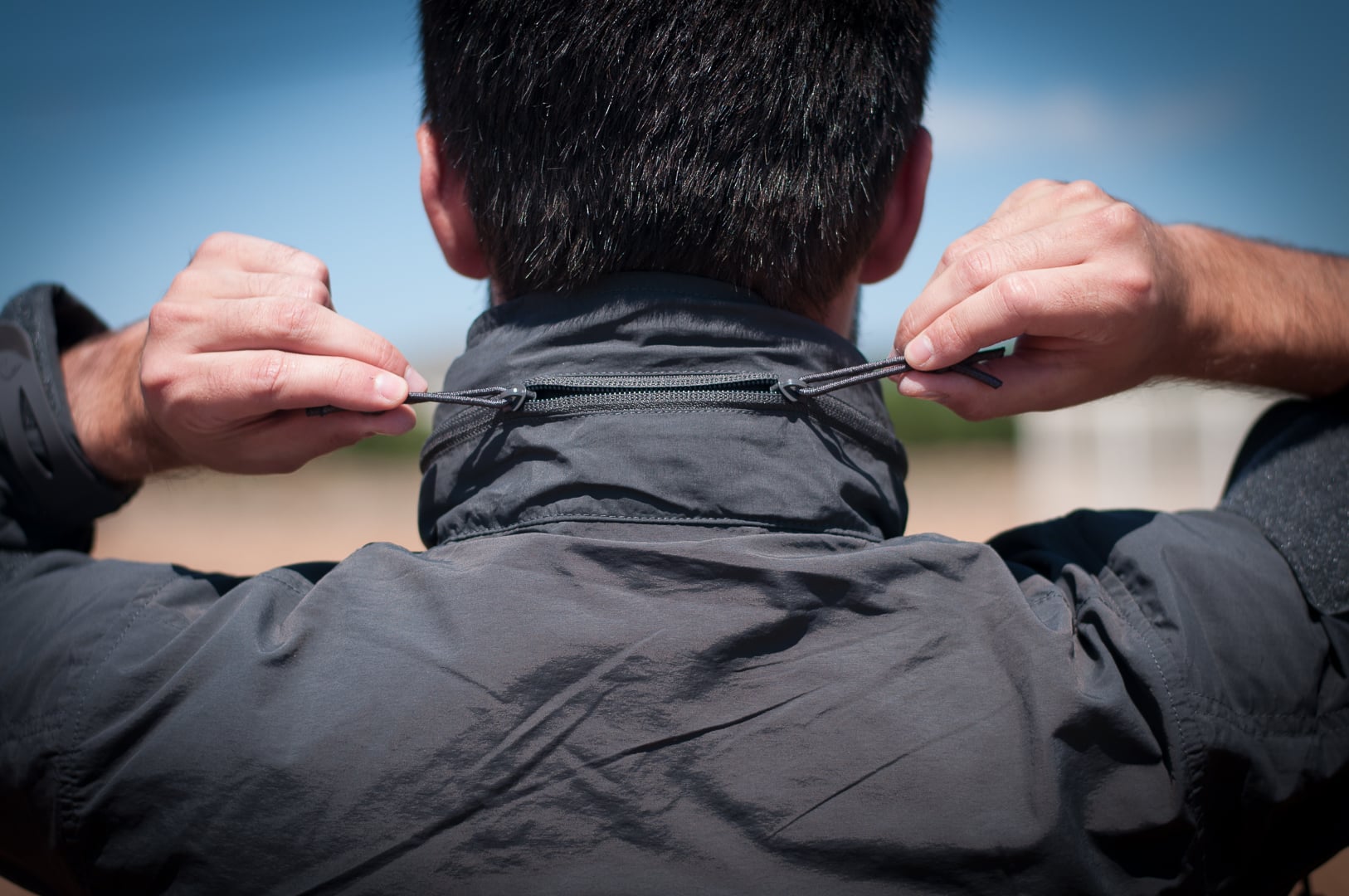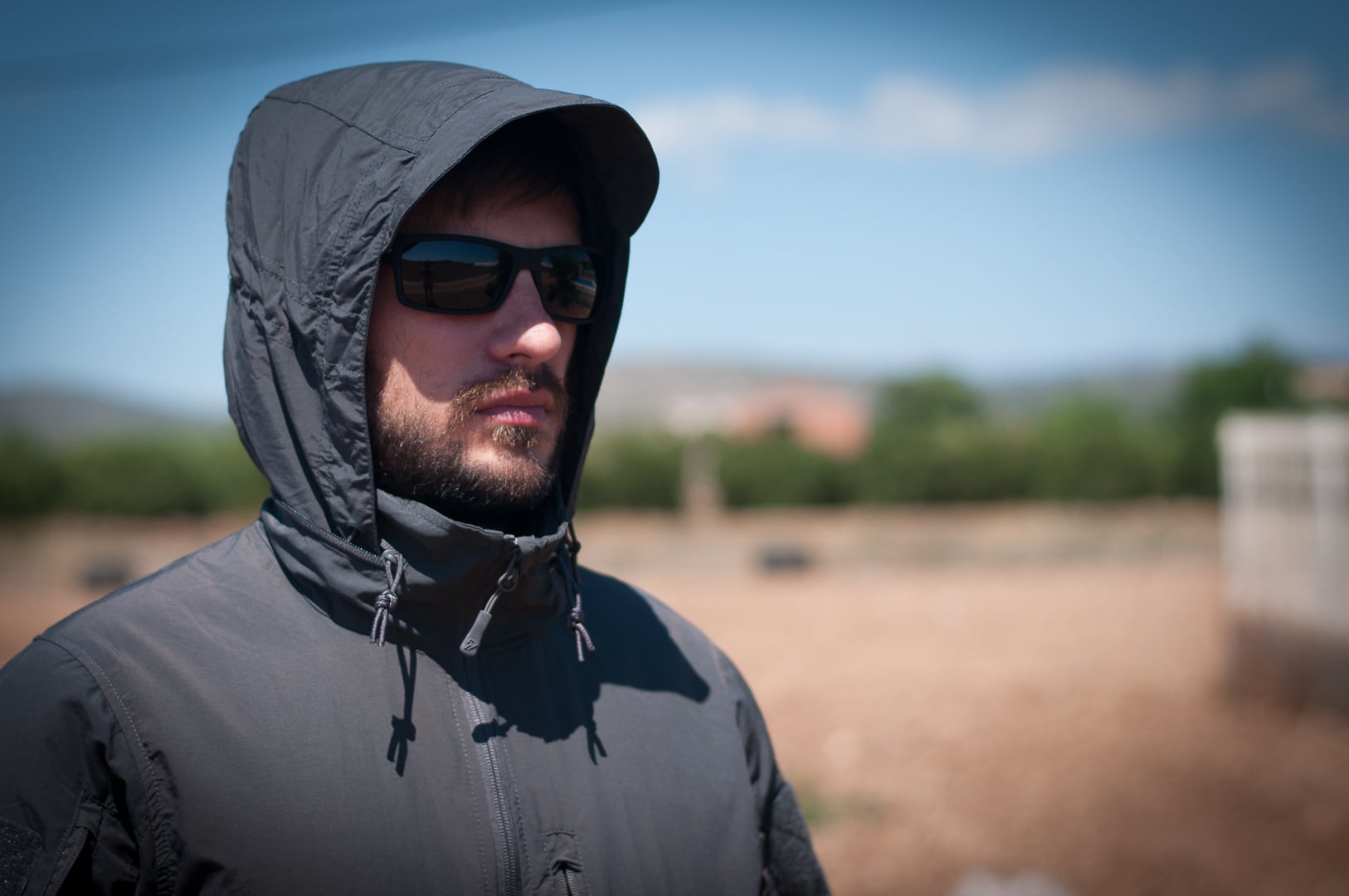 All in all, we were very happy with the quality of the product. It features reinforcements where needed, such as reinforced elbows. As most soft shells it's very comfortable, soft and pleasant in touch and comes in a great price. Oh, and this trendy grey colour that we like!
Contractors Pants
I'm a big fan of these trousers. After owning older Viper BDUs and some other Helikon pants, I really enjoyed testing these. Like the jacket, they come in Titanium grey colour and are made out of 60% polyester and 40% Ripstop cotton.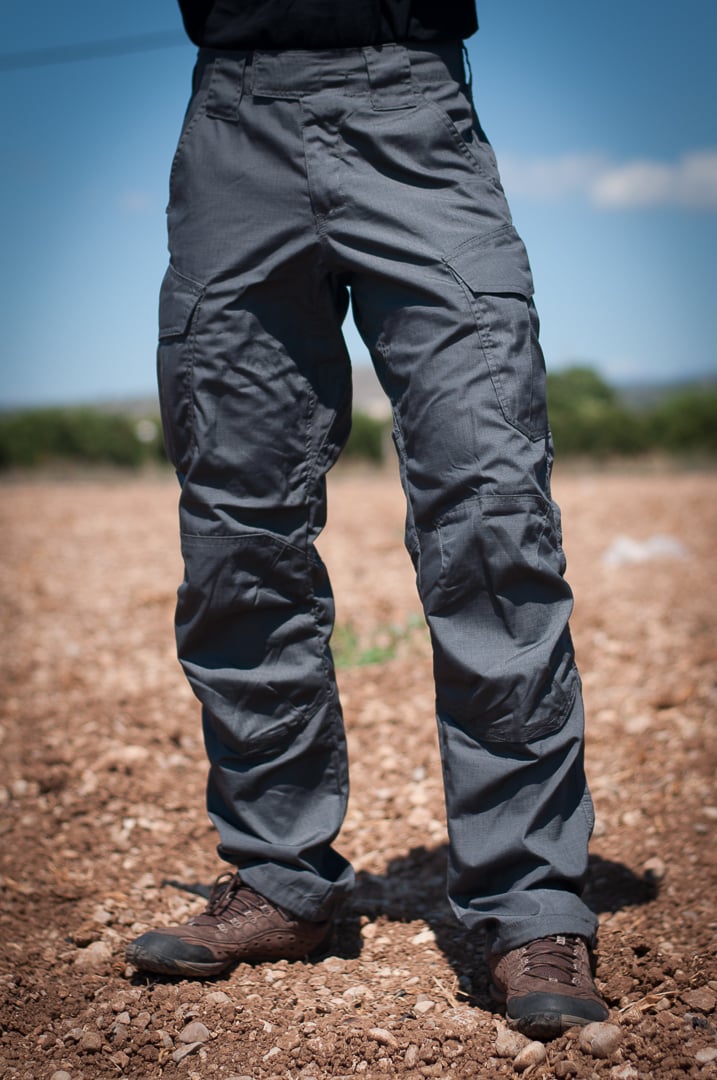 The wide belt loops allow to to use belts of almost any size and make sure that the trousers don't move. The back of the waist is elasticated which improves the comfort and lets the trousers stretch depending on the users movement.
Happily your gusseted crotch will keep your important parts safe, so will the YKK zip fly. The included button and Velcro adjustment is neat.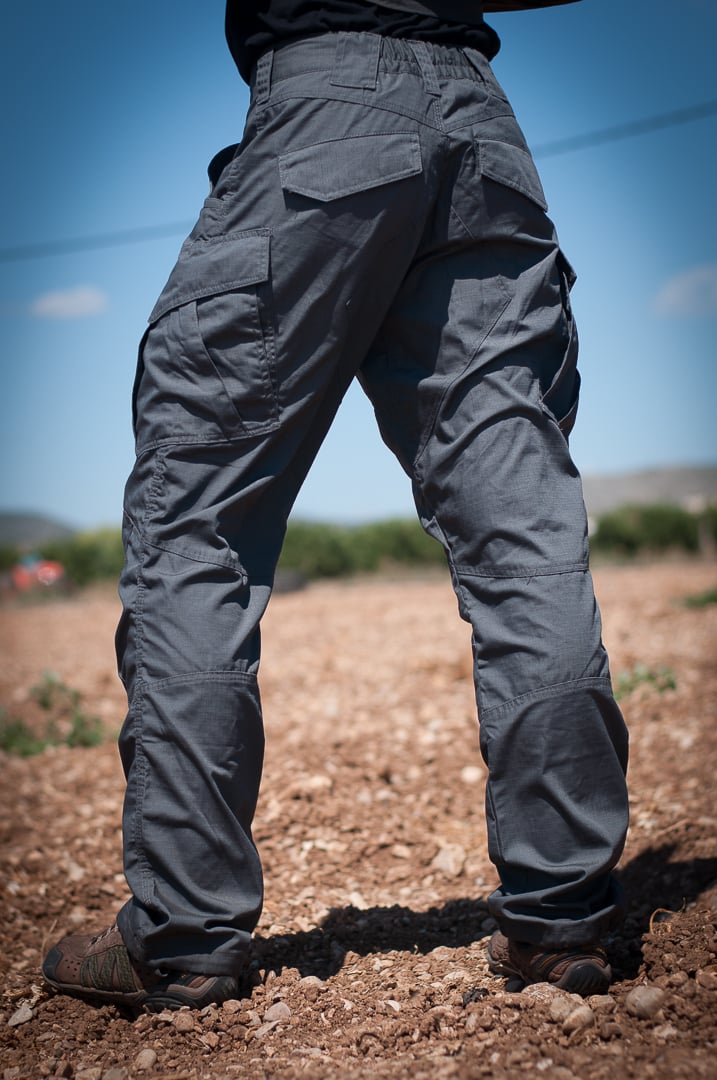 Like most modern trousers, the front pockets have strengthened lips and give you easy access to the contents. Back pockets are simple, quite big and allow you to close them with Velcro flaps.
I really liked the deep cargo pockets with inner felt-lined compartments. For me they were perfect for storing 2 magazines in each pocket for a pretty slick undercover look.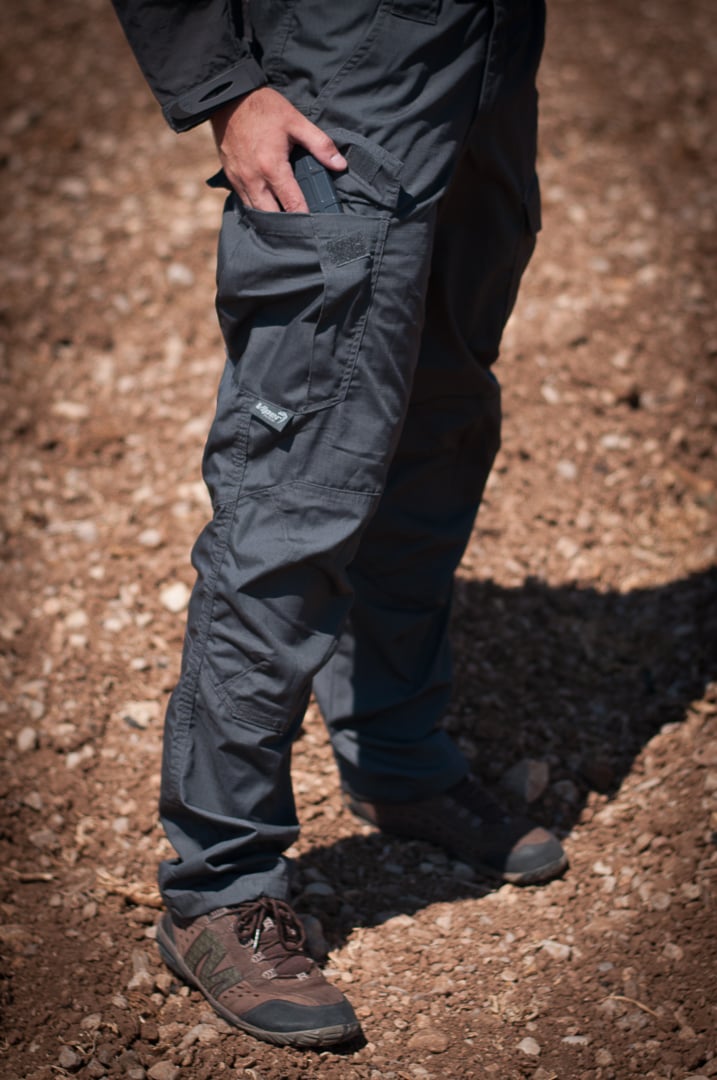 Another neat feature is the possibility to add knee pads, as the reinforced knee part features a Velcro pocket. Obviously the knee pads are not included but there's plenty of them to pick from in the market. Like most of the trousers the bottoms could be tied for better fit.
The pants we comfortable to wear. Event without a belt they stayed where they were supposed to and the elastic back worked great, improving the movement. The solid front Velcro flap and button were a good design choice.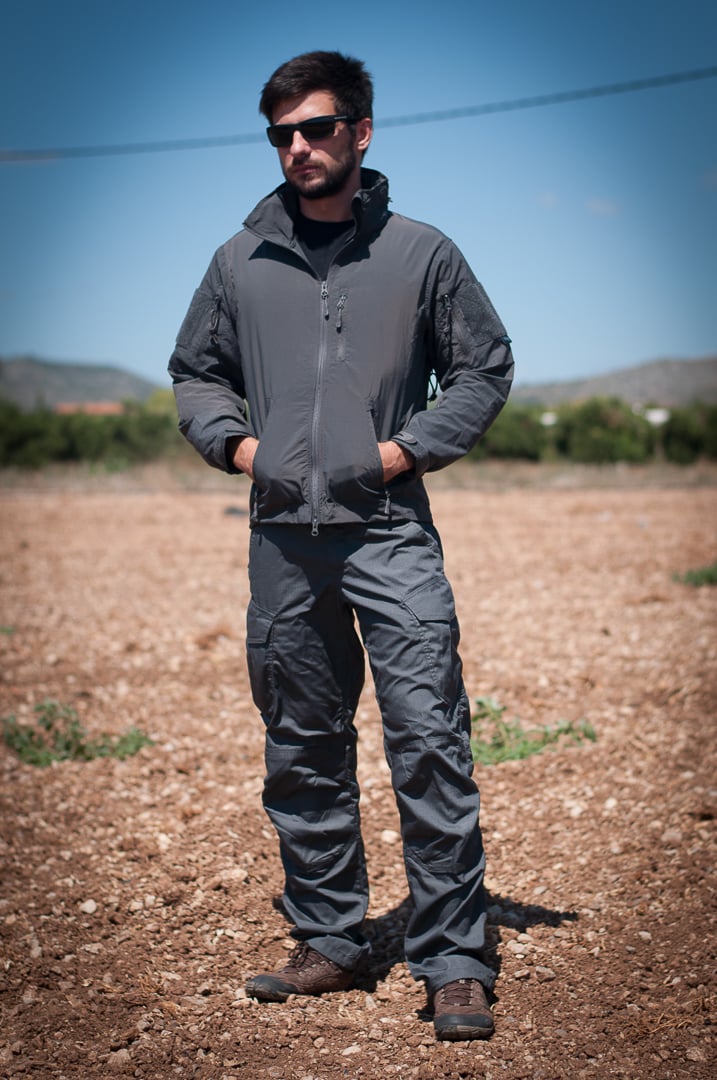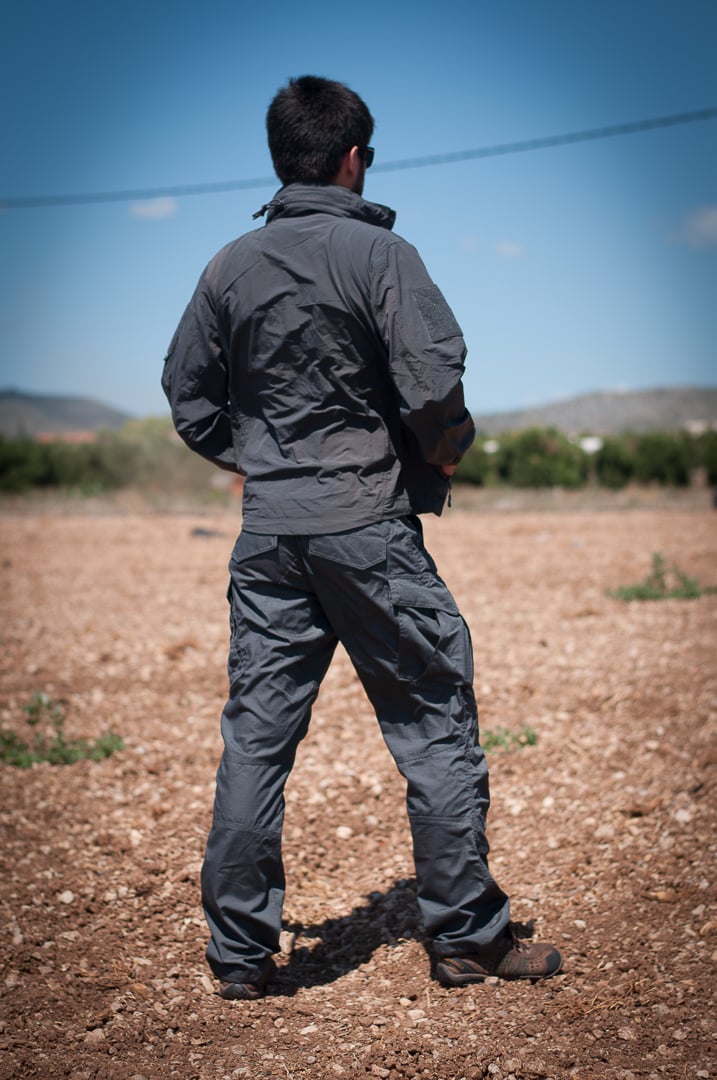 Summary
Great products at a great price. I'm becoming a big fan of the new line of clothing that Viper releases, especially given the price point. Can't wait to see what new products they will come up with!
The Good
Good quality
Nice fit
Comfortable
Low price
The Bad
The trousers Ripstop material in the Titanium grey is a bit shiny compared to the jacket